Our Spring Green Smoothie is full of antioxidants and low in calories. Kefir and buttermilk offer loads of probiotics and protein in this flavorful, filling breakfast! Made with a blend of delicious fruits, kale, and dandelion greens to keep the nutrition high in a tasty power drink.
Are Green Smoothies actually good for you?
Spring Green Smoothies are wonderfully healthy and nutritious. They are full of powerful greens such as kale, spinach, dandelions, and chard; all of these ingredients are high in vitamins A, C, and K as well as antioxidants that fight against cancer and other illnesses.
These dark leafy greens can be blended with protein powders, whey, fresh or frozen fruits, and additional green powders making them even more nutritious.
Is it healthy to eat Dandelions?
Dandelions are a very healthy plant that can be consumed in a variety of ways including pill or powder form, in teas, and blended fresh into smoothies and juices. Dandelion is loaded with fiber, nutrients, and a long list of vitamins including folate.
Go To this post for an in-depth talk about the many health benefits dandelions offer us!
What are good greens to put in a Spring Smoothie?
Any healthy greens can be used in this smoothie, but all greens offer unique properties. Spinach is a popular choice because of its mild taste. Kale, collard greens and chard can also be added to smoothies, but will need to be paired with sweet fruits to help disguise the bitter flavors. Dandelion greens are another fantastic plant that can be added to your diet, but they are also bitter in taste.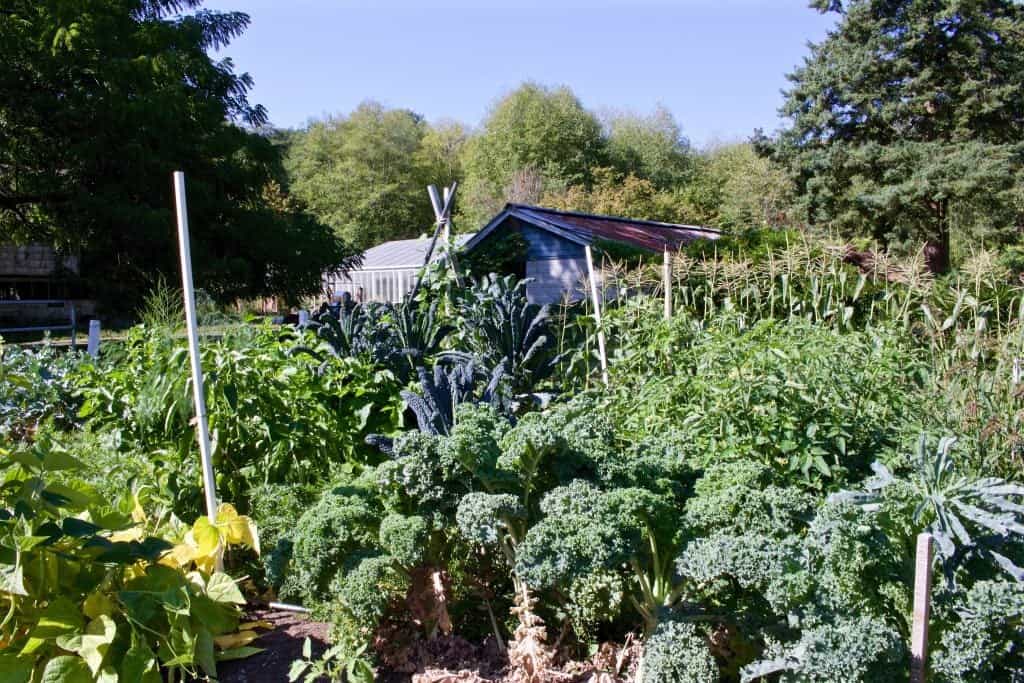 How can I increase protein in my Smoothie?
If you are looking to up the protein in your greens smoothie there are many options to choose from. Here is a list of ingredients that you can add for a massive protein boost.
Protein powders
Kefir, plain Greek yogurt, and whole milk
Hemp seeds, chia seeds, and pumpkin seeds
Flax seeds
Everything listed above will deliver hearty, natural protein and can be blended to a variety of different Green Smoothies. Kefir and yogurt are also fantastic sources of probiotics to support a balanced and healthy digestive system.
Spring Green Smoothie Recipe
This recipe is easy to put together and can be customized to fit your preferences and what you have available.
Yield:

4 -2 Cup Servings
Spring Green Smoothie Breakfast Drink
Spring Green Smoothie is Full of antioxidants and low cal. Kefir and buttermilk offer loads of probiotics to this flavorful, filling breakfast! Enjoy this Low-Sodium, Vegetarian, Gluten-Free smoothie with dandelions and kale greens! Just 180 calories per serving!
Ingredients
1 Cup buttermilk
1 Cup plain kefir
1 banana
3 cups frozen fruit, I used mango, strawberry, pineapple frozen blend
1 cup dandelion greens-chopped
3 Cups kale greens-chopped
2 Tablespoons maple syrup, to taste
Instructions
Pour the kefir and buttermilk into your blender.
Add the chopped greens 1/3 at a time and pulse a few times until blended.
Add banana and pulse twice
Add frozen fruit and blend until thoroughly mixed.
2 Tablespoons maple syrup( or honey) to taste
Nutrition Information
Amount Per Serving
Calories

180
Follow Us:
We enjoy meeting you on our social networks. Follow us on Facebook, Pinterest, Instagram . Tag us with your pictures of our recipes and comment on how it went for you. We would love to see what you do with them.
We often like, comment and share your posts of our recipes on our daily Instagram stories.
Ask questions and rate the recipe in the comments section below. Please share what you did with this recipe. We are always looking for more and better ways to make homemade food. Other cooks love your ideas!
Recent Posts: