The chocolate cake shot combines Frangelico liqueur and vanilla vodka with a dash of sweet lemon. Start your party with this fun birthday cake shot.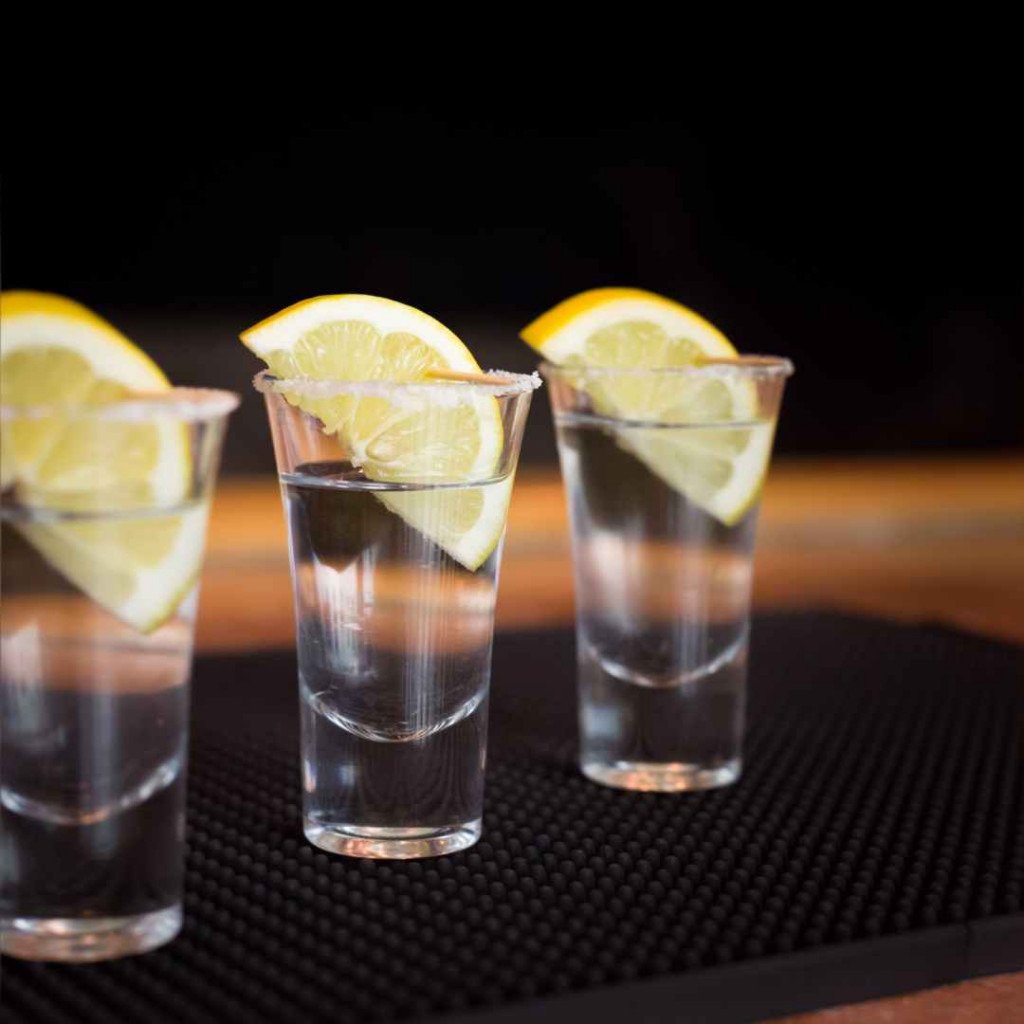 I made this German chocolate cake shot for my friend Julie's birthday party. It's really a perfect stand in for the warm summer days when heavy chocolate cake is not really appealing.
Julie enjoyed this birthday shot (we all did) and we didn't miss the cake. 🙂 We served it to our partiers with a light fruit tray and chips.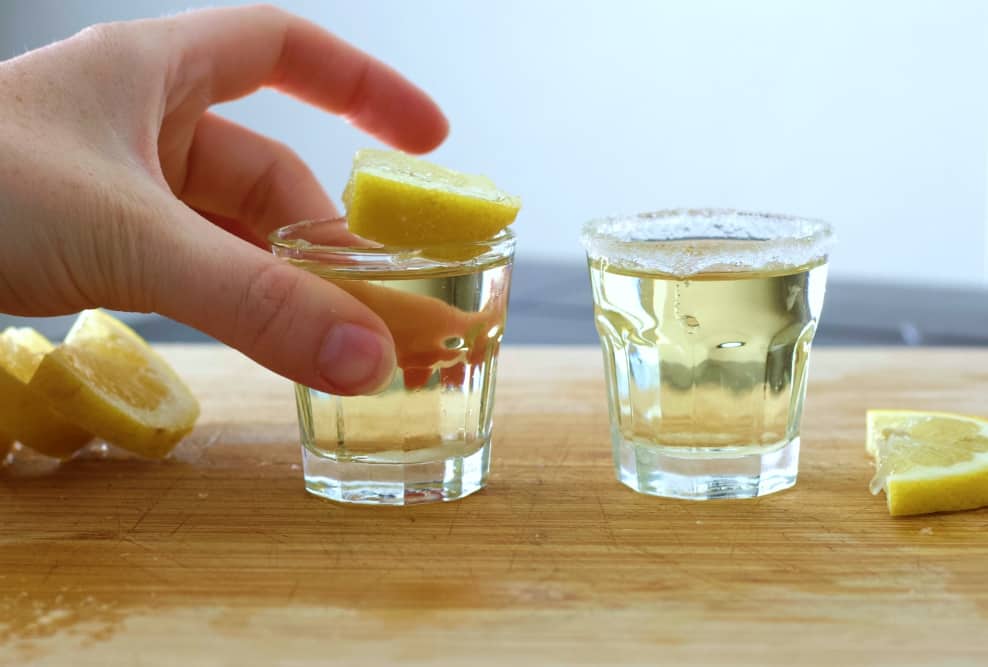 This would also make a nice drink for your birthday BBQ parties. Skip dessert and serve one of these. Or have both. It's your birthday!
More Fun Shots For Parties:
These are all fun shots to serve at a party.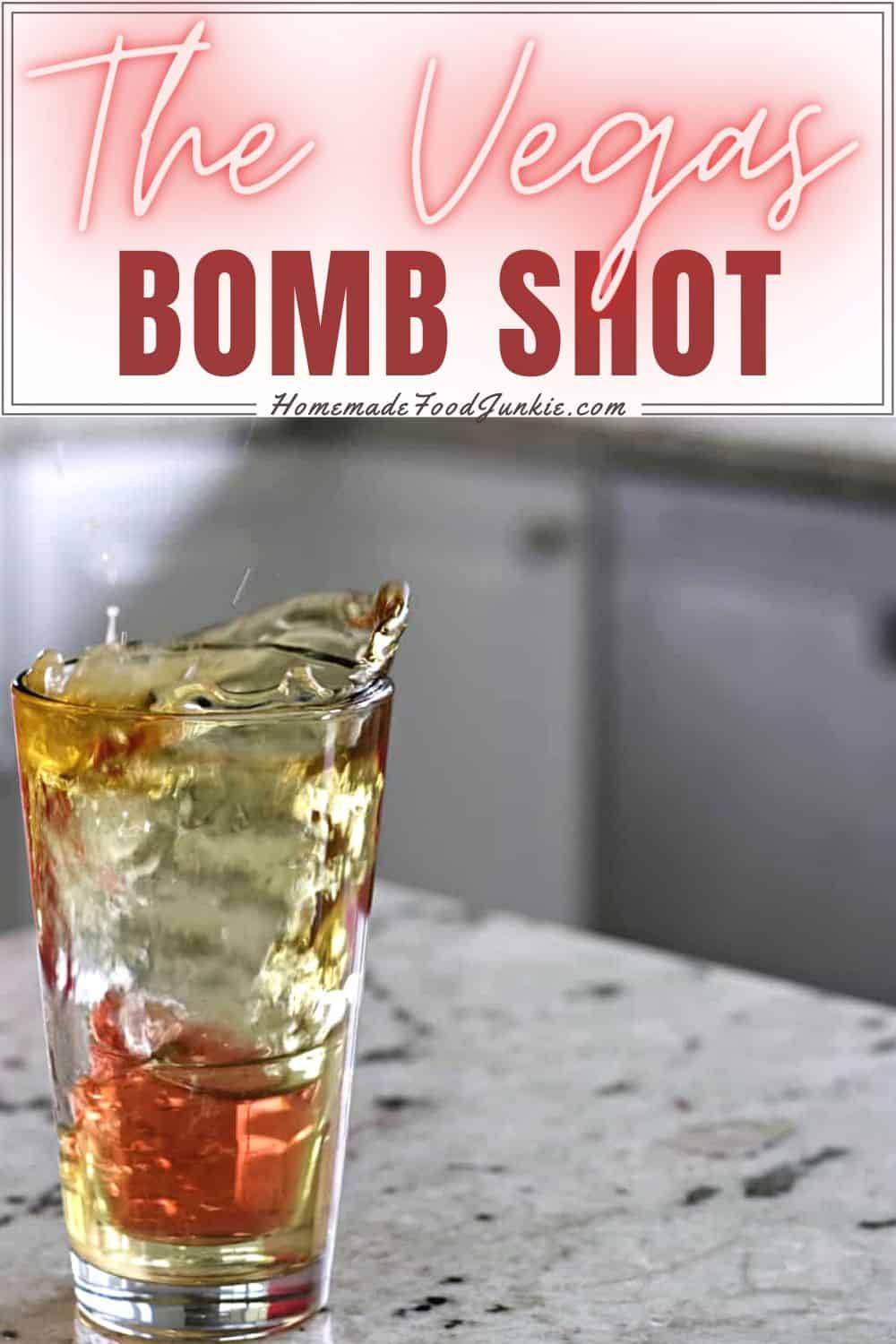 Finishing touches:
You can serve this frangelico chocolate cake shot two ways. Our video does a complete recipe demonstration so you can see both serving methods.
This shot is served with lemon. That's it as far as I know. So you have a pretty, transparent colorless drink with a sugared lemon.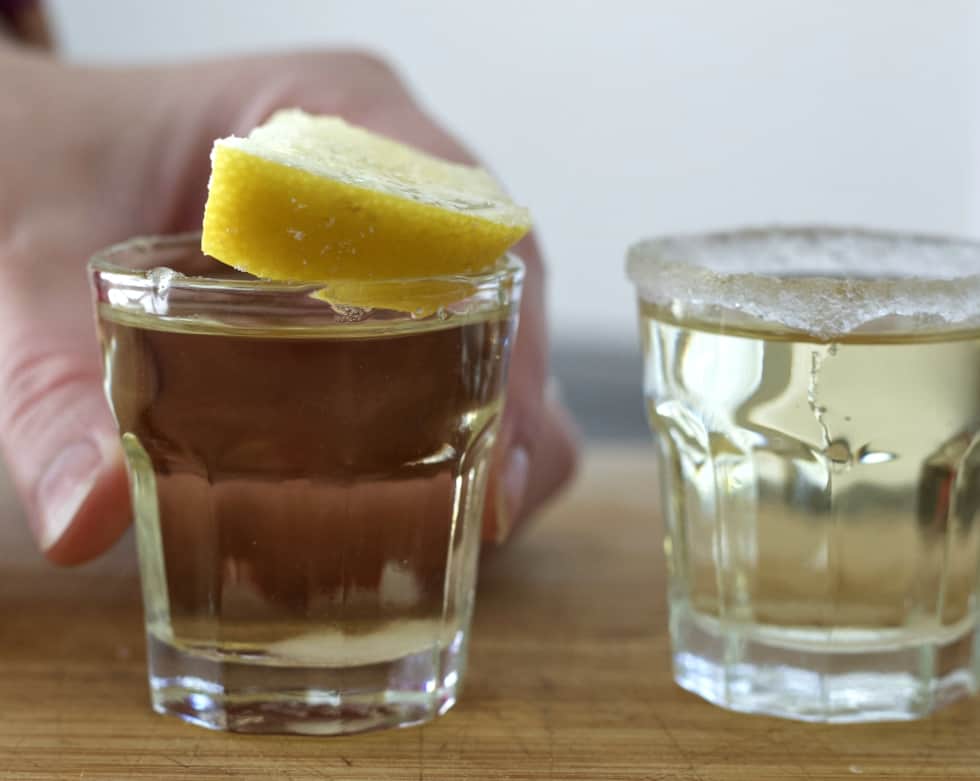 Or serve a plain lemon with a sugar rimmed glass. Jazz it up with a cute shot glass themed to your party.
Here is a page of birthday shot glasses on Amazon. There are so many different ways to theme your party with glasses and party favors. Take a look.
Chocolate Cake Shot Recipe: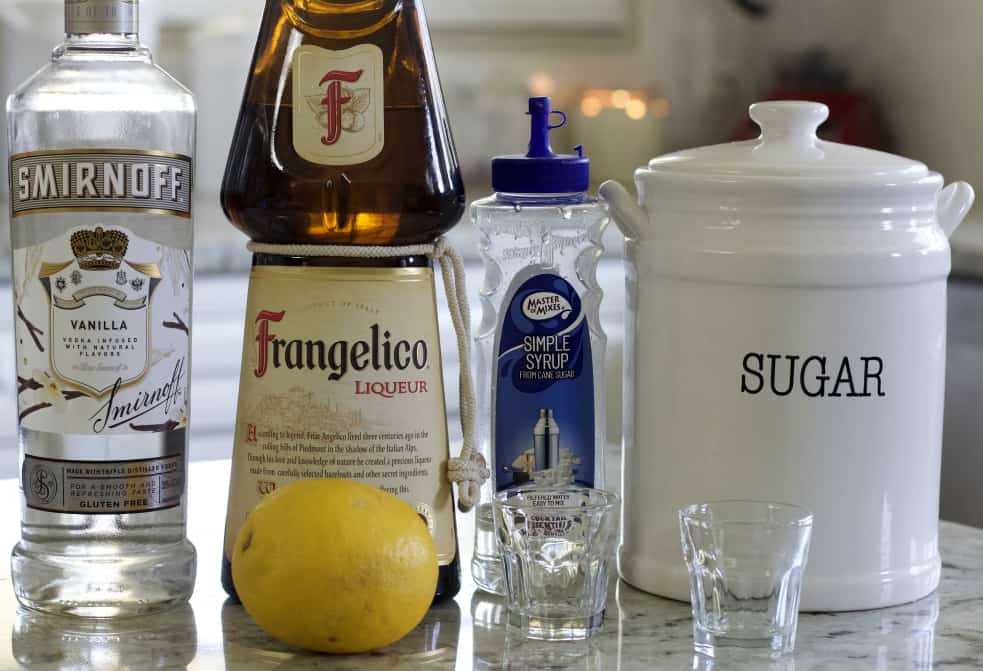 Frangelico is a rich hazelnut liqueur. To tell you the truth I expected a chocolate liqueur in this birthday cake shot recipe.
And wow. I did not see lemon coming in here either. But it works. Trust me. The vanilla vodka adds just the right amount of richness.
The shot tastes like a bite of chocolate cake. Frangelico drinks are so delicious.
Ingredients:
Frangelico Liqueur- (It has a hazelnut flavor that tastes like chocolate. Think Nutella.)
Vanilla vodka- Any brand you enjoy is fine. We used Smirnoff Vanilla Vodka.
1 Fresh lemon
Sugar
simple syrup (for wetting the glass rim-use a lemon slice if you prefer)
Visual Guide:
Please also watch our video. I demonstrate how to drink this vanilla vodka drink and garnish it two ways. Here is a picture guide of the steps.
It's a simple pour drink after you get the lemon sliced and sugar step done. Keep your cocktail shaker in the cupboard this time. 🙂
This shot is easy to make for a pretty large crowd. Just line up the shot glasses and slice those lemons. No chilling, mixing or shaking. Just sugar and pour.
We'd Love to see what you do with this vodka and Frangelico recipe. Tag us with your pics on instagram.
Your Printable Recipe Card: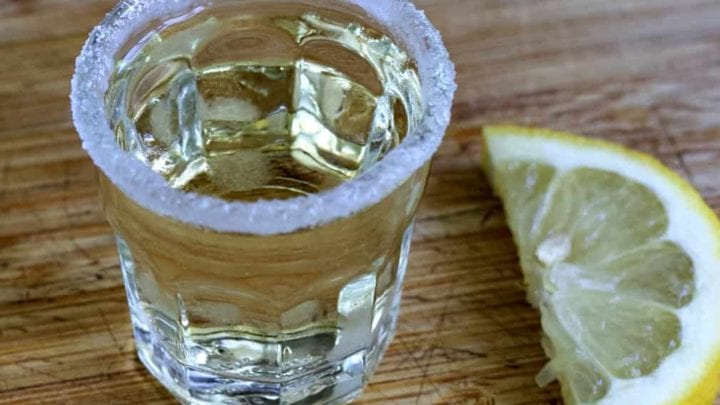 Yield:

1 shot
Chocolate Cake Shot with Frangelico
The chocolate cake shot combines Frangelico liqueur and vanilla vodka with a dash of sweet lemon. Start your party with this fun birthday cake shot.
Ingredients
1/2 oz.Frangelico
1/2 oz. Vanilla Vodka
1 Fresh lemon
sugar (for garnish)
simple syrup (for rim if making one)
Instructions
Prep: (watch video for a full recipe demonstration)
Slice the lemon into slices (Or wedges if you prefer)
IF NOT rimming the glass: Dip a small slice or wedge of lemon into the sugar. Set aside.
If Rimming the glass do it now.
Wet the rim of the glass by inverting into simple syrup. ) OR run a wet lemon wedge or slice around the lip of the glass.
Invert the glass into the sugar and shake to release the loose sugar.
Make the Birthday Shot:
Add the Frangelico to the prepared shot glass.
Add the vodka.
Serve. (watch video for two methods used to serve this shot)
Notes
This simple shot is so easy to make for a group. Just keep the proportions 1:1 in your glasses.
Nutrition Information
Yield
1
Serving Size
1
Amount Per Serving
Calories

653
Total Fat

0g
Saturated Fat

0g
Trans Fat

0g
Unsaturated Fat

0g
Cholesterol

0mg
Sodium

5mg
Carbohydrates

163g
Fiber

2g
Sugar

157g
Protein

1g