Freezing tomatoes whole requires very little effort. No blanching or peeling required! After a year in my freezer, my frozen whole tomatoes have great flavor. They are So easy to use. Learn how it's done!
It's the FALL Garden Harvest time! Our tomatoes are ripening daily and giving us amazing garden fresh flavor and nutrients. My counters are filling up with bowls of these gorgeous vine ripened tomatoes.
We eat them straight out of the bowl like apples, cut them up with ranch dressing and make a lot of salads and other recipes. And the rest go into the food dryer and freezer. What a wonderful garden crop.
If you have a load of perfectly ripe tomatoes what do you do with them? I have water bath canned them plain and as salsa. Juiced them. Dried them. And, in the past, blanched, peeled and frozen them. Today I will share how to freeze whole tomatoes the EASY way.
At the end of this post you will find the links to some of our contributors posts on the Fall garden theme. Be sure to click on them all and have a good morning garden read. What could be better than that?
UPDATE: After several years of using this simple method of preserving tomatoes I am still a fan. It's so easy to get them in the freezer and I LOVE just dumping them out of the ziplock freezer bags frozen solid and adding them to soups and other recipes.
Fall Gardening is all about the harvest for us. Our dry summers in the last several years require lots of careful daily watering of crops to get the most out of them (no real soaking rains here to speak of since last April).
Dave keeps the garden in pretty good shape most of the year so his Fall Garden chores are rather simple anymore. We wind the garden down after our summer harvest.
Winter gardening is not something we do anymore. Read about our experience with Winter Hoop Gardening if your interested in trying it.
Since our summers are trending warm, dry and sunny, the Tomatoes are very happy. And since Dave planted Borage in with the tomato vines… HOLY COW! Borage is a Bee's Dream plant. Borage draws them in and keeps them working on our tomatoes too.
Honey bees, mason bees and even bumble bees are ALL over those tomato flowers making us TONS of beautiful juicy flavorful tomatoes that will produce fruit clear to the first frost.
Dave has several tomatoes in his greenhouse and in some milder winters the greenhouse will keep us in tomatoes to Thanksgiving!
Dave is an avid tomato gardener. He brings in lovely ripe tomatoes every day from the garden and the greenhouse throughout the growing season.
Tomato preserving is my department. Salsa, dried tomatoes, marinara sauce and soups are all great ways to use them up.
But sometimes there are just too many of these gorgeous fruits. That's where the ziplock bag and indelible ink pen come in.
How I Learned to Freeze Tomatoes Whole: The Story:
Several years ago, on a lovely Fall day, my mom came over and took a look at the MASSES of tomatoes in boxes all over my counters. My food dehydrator was loaded to the top with lovely drying tomatoes. It was not keeping up with them!
I looked her in the eye and said. "More come in from the greenhouse every day!" The dear woman immediately offered me her food dehydrator and a tip.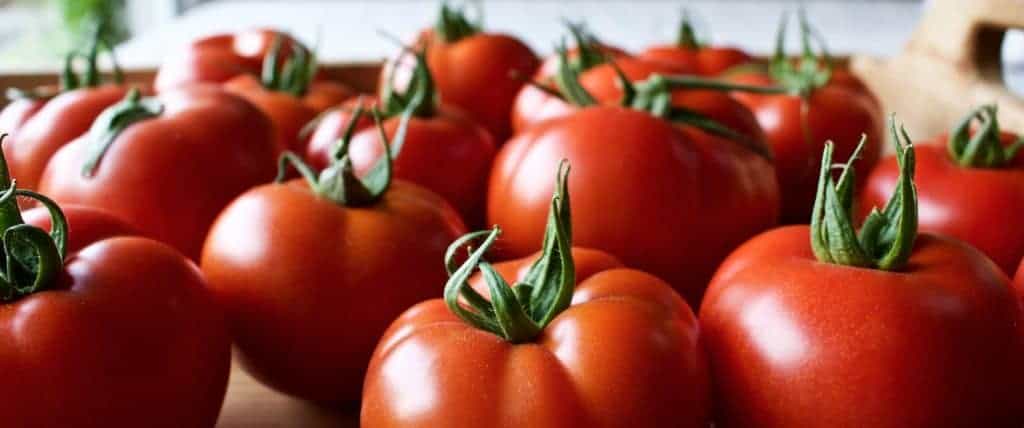 "Why don't you freeze them?" She asked. "Well, it's over 90 in my kitchen and I hate blanching and peeling tomatoes," I replied.
She told me her friend Marge, an excellent longtime gardener and harvest preserver, just froze her tomatoes whole. No blanching. NO peeling!
I was stunned….and suspicious. How long will they hold without freezer burn? All year… she said. Hmmm.
I waited the ENTIRE year before I shared this method of freezing whole tomatoes with you. I wanted to be sure I had the method correct (it just seemed too easy) and that it would work. It DID!
The flavor is fine. The tomatoes are perfect! I have used these so far in several soup and crock pot recipes. I made German Borscht with them the other day. Fabulous tomato base!
Why have I never known this???? Whoever is keeping the secret just got outed. Thanks, Marge!
Freezing Tomatoes Whole-NO Blanching or Peeling:
I put all the instructions in the printable recipe card for you at the bottom of this post.
Using your frozen whole tomatoes:
As you see in the printable recipe method, I just pull them out of the bag and put them whole into soups and stews, Like canned tomatoes.
Here is what happens when you do that:
The tomatoes go in whole but almost completely cook down to nothing.
The tomato skins fall off the tomato when they cook. So you need to fish them out of the pot if that concerns you. OR (Thanks to Our reader Linda for this tip), run the whole frozen tomatoes under water to quickly and easily remove the tomato skins so no fishing in your recipes for unwanted tomato skins 🙂
The whole tomatoes taste EXACTLY like whole canned tomatoes and make an excellent tomato base for soups or crockpot recipes like the one below.
I have not used them in other recipes yet. like casseroles or salads. I'm pretty sure they would act like canned tomatoes. You can let them defrost to room temperature and try them in lots of ways .
Let me know in the comments section how you use them. I'm so curious!
This method of freezing whole tomatoes is incredibly simple!
Here is the printable recipe card for you.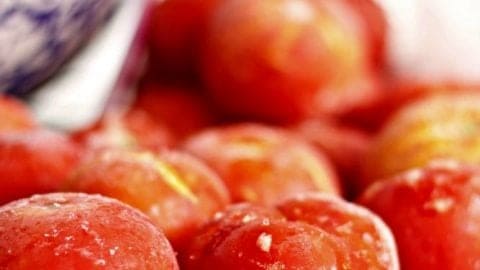 Yield:

12 whole tomatoes / Gallon bag
Freezing Tomatoes Whole the Simple Way
Total Time:
2 hours
15 minutes
This is the EASIEST method for freezing whole fresh tomatoes. They hold well in the freezer up to 6 months if properly prepared with no freezer burn.
Ingredients
12 tomatoes/ gallon bag OR As many surplus tomatoes as your freezer will store
Instructions
For small freezer spaces:
Prepare your perfectly ripe, blemish free whole tomatoes by simply destemming them. Now wash and pat them dry. Ready!
You will need a large freezer space for the baking sheet. If you don't have a large freezer with space, you could use your refrigerator freezer in a pinch using this method.

Lay the tomatoes on a piece of level heavy cardboard with space in between.
When they are completely frozen; Bag them in labeled freezer bags.
If you're not able to lay the perfectly dried tomatoes flat Just bag them loosely and freeze them that way. Next day suck the air out of the bag as much as possible. This is NOT ideal. The tomatoes may stick together and get misshapen. But the food quality should be fine.
The Preferred Method with a chest, or large freezer.

Place perfectly ripe, blemish free, de-stemmed, washed and dried tomatoes on a large baking sheet. NOT touching each other. You can core the tomatoes if you desire but it is not necessary.
Place the baking sheet in your chest freezer flat and level.
After the tomatoes are frozen hard several hours later; Bag them in heavy duty zip lock freezer bags.
Push or suck out as much air as possible. Use a paper straw if necessary)
Label the bags with the current date.
Store in the freezer for up to one year.
To use the tomatoes, simply pull out as many as you need at a time and thaw them or put them frozen into your soup pot or crock pot. Use frozen whole tomatoes just like canned whole tomatoes in your recipes!
Notes
This method of freezing tomatoes DOES take a lot of room in your freezer. I find it worth it but you will need a roomy chest or upright freezer with a large capacity for large amounts of tomatoes.
Recommended Products
As an Amazon Associate and member of other affiliate programs, I earn from qualifying purchases.
Nutrition Information
Yield
12
Serving Size
1
Amount Per Serving
Calories

62
Total Fat

1g
Saturated Fat

0g
Trans Fat

0g
Unsaturated Fat

0g
Cholesterol

0mg
Sodium

17mg
Carbohydrates

13g
Fiber

4g
Sugar

9g
Protein

3g
Tuesday Garden Blog Hop
Angie The Freckled Rose
Hearth And Vine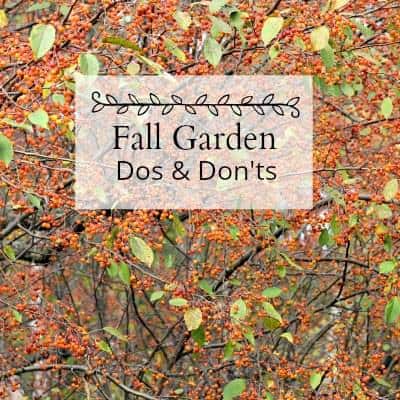 Frugal Family Home
An Oregon Cottage
Simplify Live Love
PIN IT: