This delicious cocktail is made with Crown Royal Apple, and Black Velvet Caramel Whiskey. The sweet taste of apple cider and cozy cold weather drinks resonate strongly with this whiskey mixed drink.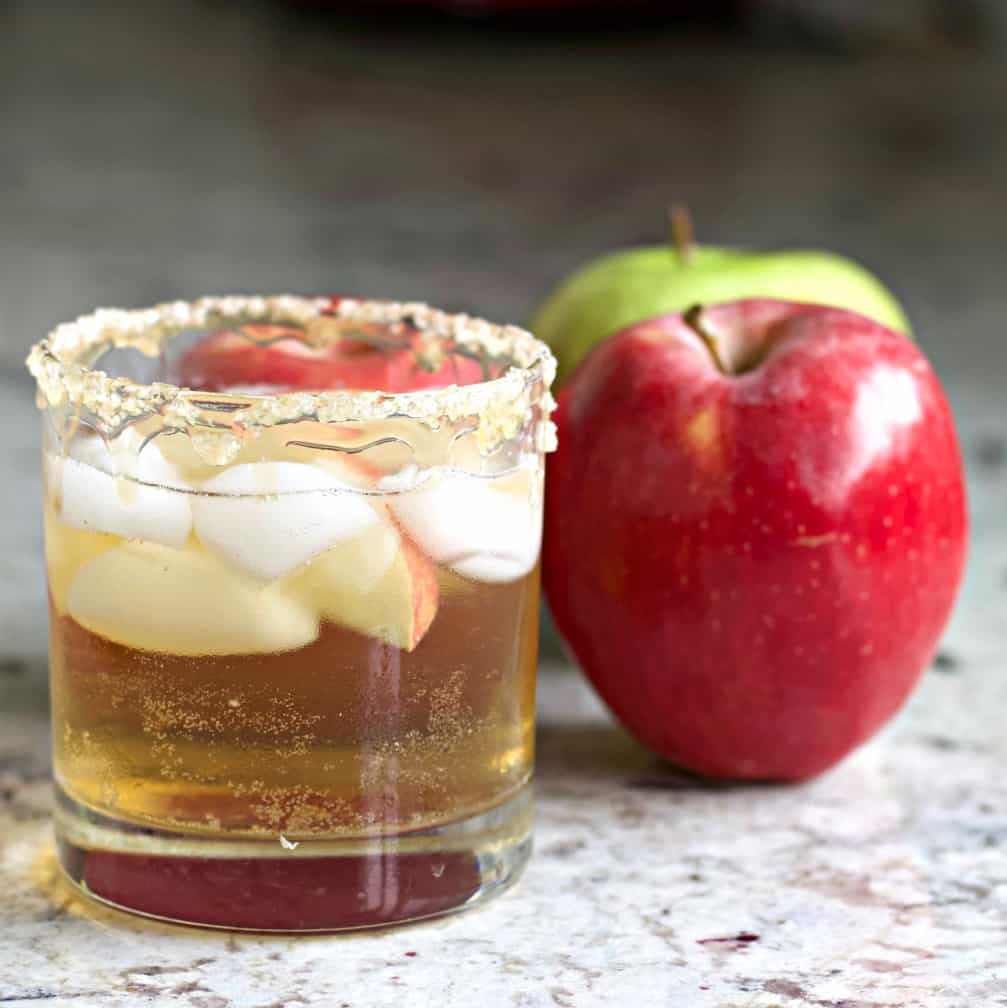 Smooth and delicious, this drink is perfect for parties or an intimate coze on a chill night.
More Fall and Winter Drinks: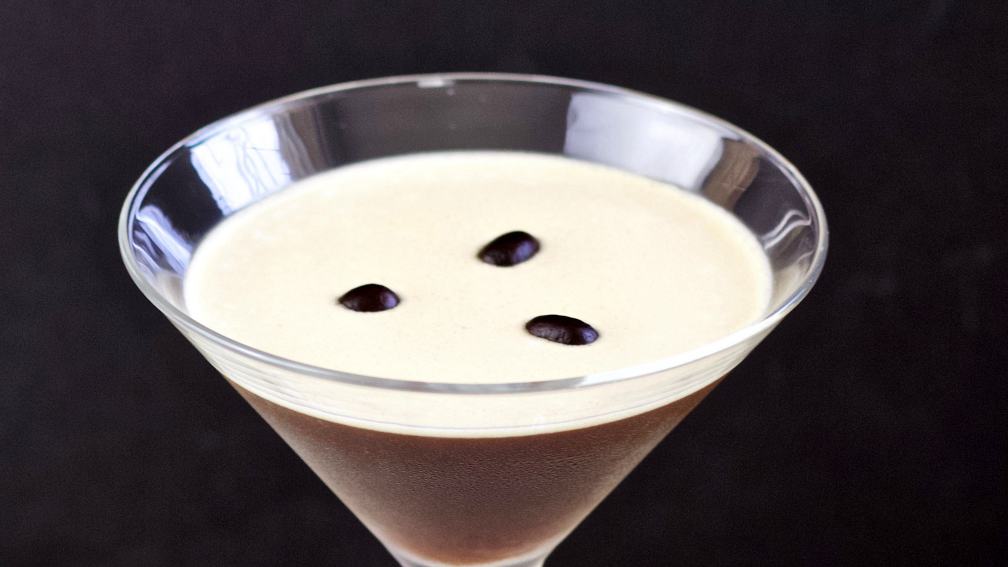 Visit our Complete Cocktail Section for more Alcoholic drinks ideas
Crown Royal Apple Salted Caramel Whiskey Recipe::
The cozy chilly nights get warmer and sweeter with this delicious blend of two whiskies.
The apple and caramel flavors bring the whiskey into your mouth with a wave of sweet warmth. A backend bite of lemony fizz and ice speaks strongly to the Fall season.
This is a sweet drink that Fall lovers will appreciate.
The Ingredients: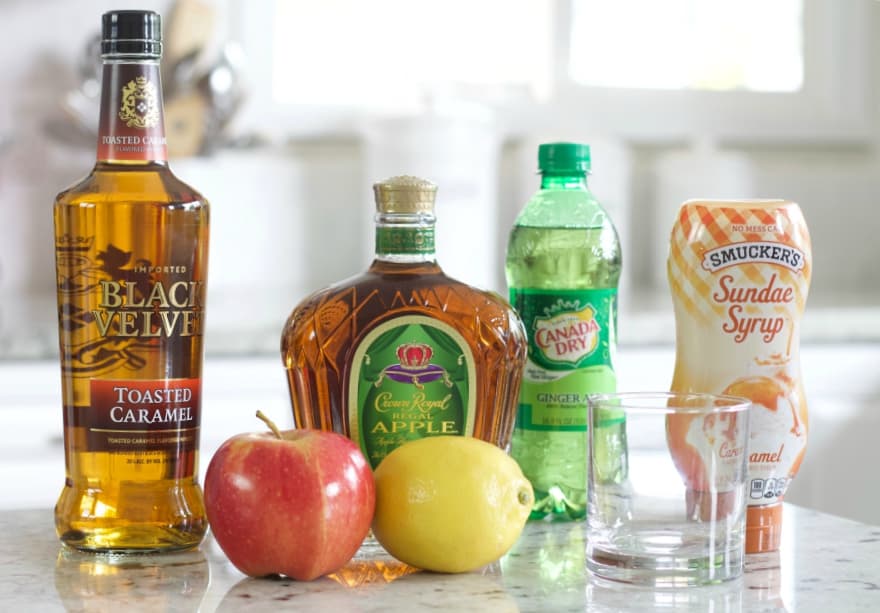 The Whiskies:
Both Crown royal whiskey and black Velvet make good whiskey drinks. Blending these two flavored whiskies together makes a delicious fall cocktail.
Can you blend two whiskey's together?
Two different whiskey's can be blended together to make a mixed drink. Whiskey is an Ethanol based spirit. Mixing two Ethanol spirits together will not result in separation. The liquids will blend together seamlessly, even if they are different proof levels.
For this drink we are blending two different whiskeys together. Both of these whiskeys are flavored whiskeys. These two blend together and create a delicious caramel apple taste.
Crown royal introduced Crown Royal Regal Apple in the Fall of 2014. Regal Gala Apples are infused with alcohol. Further blending and distilling produces this excellent smooth flavored apple whisky.
Crown Royal Apple
Crown Royal Apple Whiskey is a blended Canadian whiskey that mixes the original crown royal whiskey with Gala Apple flavors. Crown Royal Apple tastes like a bright apple flavored whiskey with hints of caramel and spice. This whiskey has been a fall favorite for whiskey lovers. Crown Royal Apple can be drank straight or enjoyed as a mixed drink.
What Goes with Crown Royal Apple?
Crown Royal Apple is easy to mix with other alcohols, or non alcoholic mixers. The bright apple flavor pairs well with complimenting flavor profiles. Here are a few of our favorite mixers:
Coca Cola
Lemon Lime Soda
Ginger Ale
Cranberry Juice
Apple Cider
Lemon Juice
Fireball Whiskey
Apple Schnapps
Apple Liqueurs
Caramel Liqueurs
Whipped Cream Vodka
RumChata
Vanilla Vodka
Sparkling Cider
Sparkling Wine
Pineapple Juice
Orange Juice
Black Velvet introduced their toasted Caramel flavor in 2012. It's sweet and luscious in this whiskey cocktail.
This flavored Black velvet whiskey is a favorite with sweet drink lovers. If your not sure you like whiskey try this black Velvet drink. It's a winner for beginner whisky drinkers.
Black Velvet Toasted Caramel
Black Velvet Whiskey is a smooth and sweet caramel whiskey that hails from Lethbridge in Alberta Canada. The Toasted Caramel Whiskey is aged 3 years and boasts a delicious smoky toasted flavor along with sweet Caramel. This whiskey can be drank straight, over ice, or served as a mixed drink. This is a budget friendly whiskey and is a popular option for a mixed drink.
What Goes well with Toasted Caramel Whiskey?
Toasted Caramel Whiskey has a strong flavor profile. This can make it a little trickier to find mixers and other alcohols to blend with it. The wrong flavors can quickly turn a drink into an unidentifiable beverage. Mixed drinks should have clear flavor profiles so the person consuming the drink can identify flavors. These are our favorite mixers for Black Velvet Toasted Caramel Whiskey.
Coco Cola
Ginger Ale
Baileys Irish Cream
Coffee
Cinnamon Whiskey
Apple Cider
Sparkling Cider
Apple Whiskey
Apple Liqueurs
Whipped Cream Vodka
The Mixers:
Fresh lemon and ginger ale provide a bit of a tartness and a bubbly base for this sweet comforting drink.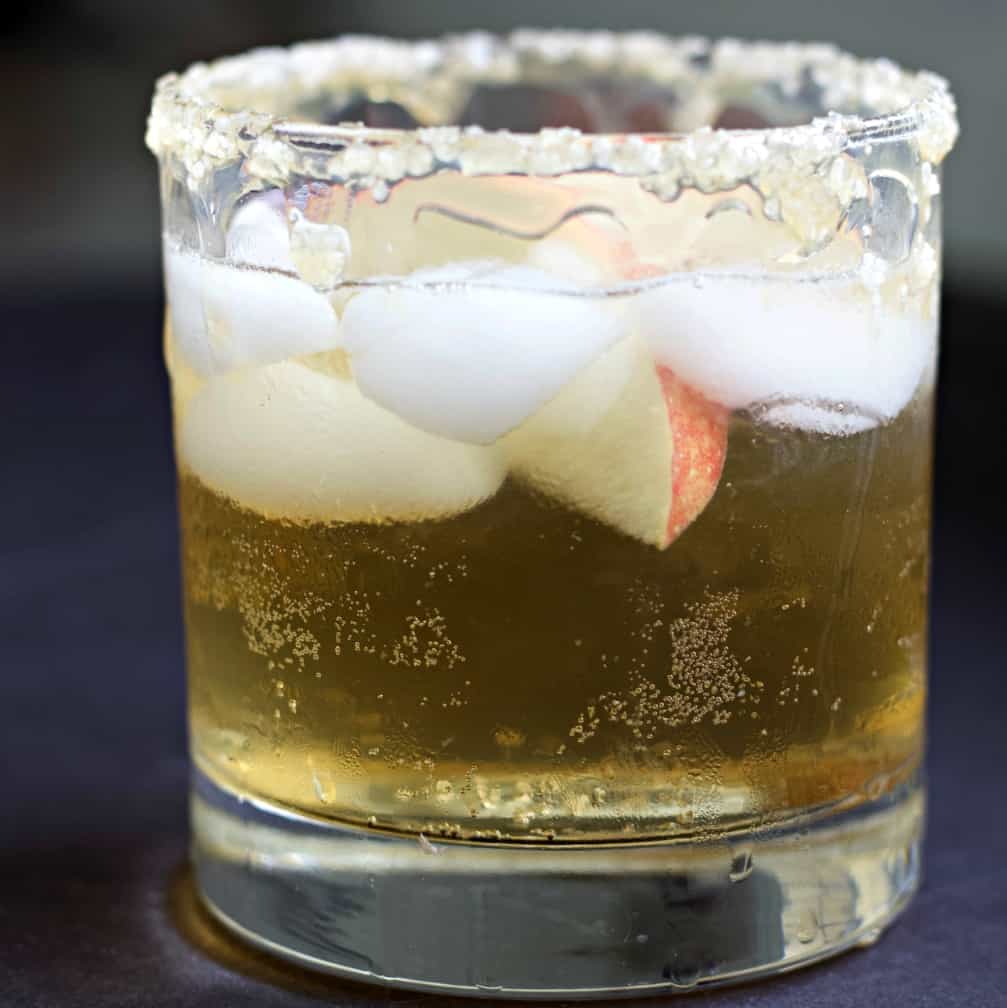 Both of the whiskies and the ginger ale (Canada Dry Brand) are Canadian born. Who knows better how to warm your bones on a cold day?
Rimming the Glass and Garnish:
We show you in our video how to rim the glass with caramel sauce and kosher salt. NOTE: The caramel will slightly fall down the sides of the glass.
The caramel sauce melts the kosher salt to give you a dose of the salted caramel flavor from the rim.
If you choose not to rim the glass with the caramel sauce wet the glass rim with the lemon and rim the glass with the salt. This will provide a much more powerful salted flavor with the toasted caramel whisky.
It's all about how sweet or salted you like your drink.
The Process:
Here is a visual step by step followed by a list and your printable recipe card. You may also watch our video on making this Fall drink.
Chill the glass
Rim the glass with the caramel and salt
Squeeze your lemon
Measure and pour in the other ingredients.
Stir and Garnish.
Your Printable Recipe Card: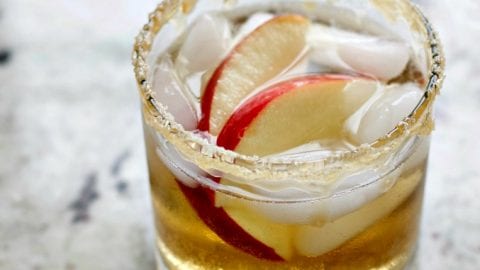 Yield:

1 cocktail
Crown Royal Apple Salted Caramel Whiskey Drink
A yummy whiskey mixed drink with both crown royal whiskey and black velvet toasted caramel. This Fall drink has a crisp apple and sweet caramel flavor. Smooth and delicious .
Ingredients
1 oz. Crown royal Regal Apple Whiskey
3/4 oz. Black Velvet Toasted Caramel whiskey
.5 oz. lemon juice
4 oz. ginger ale
Instructions
Rim the Glass:
Lay out two small plates
on one plate pour caramel sauce
on the other plate pour large grind salt
Invert your glass so it's flat into the caramel sauce.
Turn it over and let the sauce settle on the rim.
Now invert the glass into the salt. Lift and make your cocktail.
Assemble Cocktail:
Fill your whiskey glass with ice as desired leaving room for the cocktail and apple slices.
Measure and pour all the ingredients into your ice filled glass.
Stir.
Garnish:
Use Caramel Sauce and large grind salt to make your rim if you want that bit of sweet salt flavor added to the warm tones of this drink.
Slice up red apple Slices and arrange them in your drink.
Enjoy!
Notes
we used caramel Black velvet for our caramel whiskey. Crown Royal salted caramel whiskey or other brand will also work but will alter the flavor.
Nutrition Information
Yield
1
Serving Size
1
Amount Per Serving
Calories

222
Total Fat

0g
Saturated Fat

0g
Trans Fat

0g
Unsaturated Fat

0g
Cholesterol

0mg
Sodium

46mg
Carbohydrates

19g
Fiber

1g
Sugar

13g
Protein

1g
Follow Us:
We enjoy meeting you on our social networks. Follow us on Facebook, Pinterest, Instagram . Tag us with your pictures of our recipes and comment on how it went for you. We would love to see what you do with them.
We often like, comment and share your posts of our recipes on our daily Instagram stories.
Ask questions and rate the recipe in the comments section below. Please share what you did with this recipe. We are always looking for more and better ways to make homemade food. Other cooks love your ideas!
Recent Posts: