These chewy gingerbread cookies with molasses are deliciously spiced and full of comforting fall flavor. Your kitchen will smell great all day after baking these.
Serve a platter at your holiday gatherings.
I crave molasses lately. Soft and chewy gingerbread cookies hit my molasses craving square in the jaw and conquered. I just love these.
Make this gingerbread cookie recipe for outstanding ice cream sandwiches too. Seriously they are SO good.
Add these ginger cookies to your Christmas cookie box. What a wonderful foodie gift for your friends and family.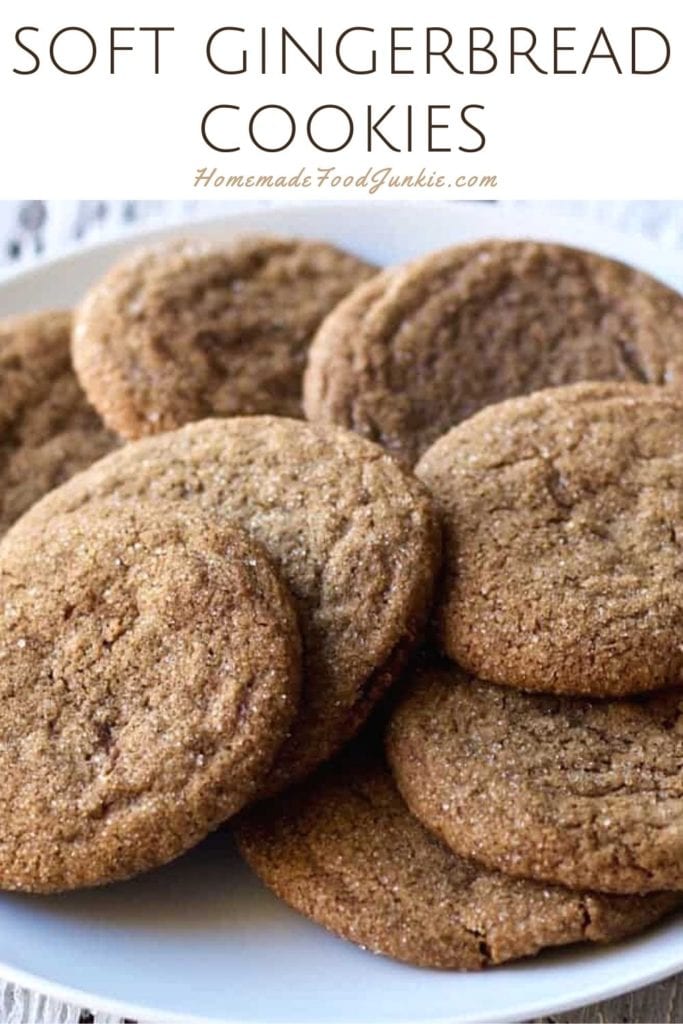 Note the cookies pictured above are flatter than the cookies in the video. Here's why:
If you melt coconut oil completely into a liquid it will produce the flatter cookies. Use room temperature(or only slightly warmed) coconut oil for a soft but workable solid. Your result is a higher cookie structure.
GINGERBREAD COOKIE RECIPE:
These Cookies are Beautifully spiced and SO easy to make. The molasses brings in a rich deep intensity with the cinnamon and ginger.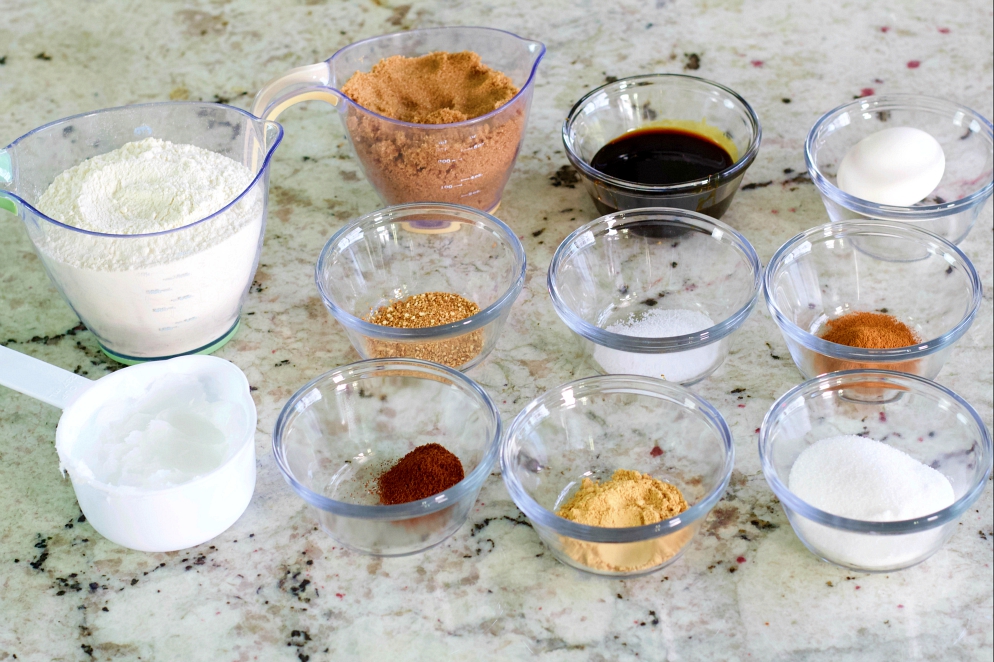 This cookie recipe is dairy free (unless you make ice cream sandwiches).
Ingredient Notes:
Substitutions and 1 Omission:
For this cookie recipe I substituted coconut oil for the butter. I LOVE the flavor coconut oil adds to my baked goods. So I often do use it in place of butter. You can use either.
You can omit the baking powder if you want a less puffy cookie. This is a good idea for the ice cream sandwiches.
If you are out of dark brown sugar you can make your own. Mix 1 cup of granulated white sugar with 2 tablespoon of molasses.
If you do decide to ice theses gingerbread cookies our decorator icing for cookies would be perfect with these.
There you have it. An easy cookie perfect for Fall and the holiday season.
Vegan Gingerbread Cookies Option:
If you have vegan friends here is how you make these cookies vegan. This recipe uses coconut oil which is vegan. Or you can use your favorite vegan butter if you prefer.
Just replace the egg with your favorite vegan egg replacer. I use ground flax meal. Here is the way I make ground flax into an egg replacer.
Ingredients:
1 Tablespoon ground flax meal
3 Tablespoons water
Method:
Whisk the water and flax meal in a small bowl until blended together.
Let the mixture sit about three minutes until it forms a gel. Use as directed for the egg.
For Gingerbread Cookie Ice Cream Sandwiches:
I definitely recommend making ice cream sandwiches with this cookie recipe.
Vanilla bean ice cream and gingerbread Cookies make a great team in this fantastic fall treat. My family gobbled them right up. It's a fun and unusual Fall treat for the family.
I'm so happy my Cuisinart ice cream maker does NOT care that summer is passed. That little wonder machine churns out our favorite ice creams without regard for the weather. It also doesn't need messy rock salt. OR a churning crew to turn the handle.
I adapted the recipe for gingerbread ice cream sandwiches on the back of the Brer Rabbit Molasses bottle. Which I made with my homemade French Vanilla Bean Ice Cream.
The Method:
You will want to make your cookies flatter to make a good level cookie sandwich. I suggest you omit or reduce the baking powder by half for this purpose.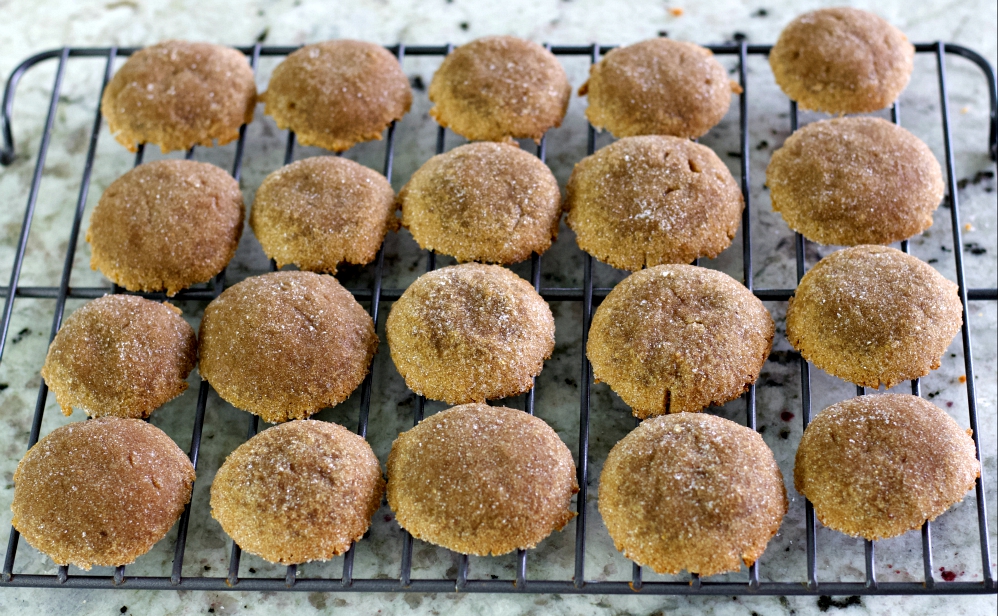 Please let us know how this recipe works out for you. Comment below and Follow us on Instagram.
Tag us with your pics of this recipe. We love to like, comment, and feature our Homemade Food Junkie recipes made from our bakers on our stories.
Your Printable Recipe Card:
Below is the complete printable recipe with process pictures. Find our recipe demonstration video at the bottom of the card.
If you choose to print the recipe the process pictures will not print. This is to save you ink and paper.