This is a decadent, rich, amazingly delicious french vanilla bean ice cream recipe! Top with your favorite sauces, nuts, fruits and whipped cream to make sundaes or eat it in a dish or cone. Excellent gluten free frozen treat!
My new Cuisinart ice cream maker is churning up some amazing frozen treats these days. We've enjoyed LOTS of family this last week end. The weather is hot! So it makes sense to bring on those frozen, delicious goodies. We've sampled Dark Chocolate Cherry Custard Ice Cream, Fresh Strawberry, and now French Vanilla Bean.
YUM! We love homemade ice cream. The ingredients are fresh and REAL. You can adjust the flavors to suit what you have on hand and also what your family enjoys.
There is just NO comparison between what we been experiencing in our own kitchen and what even the best store bought brands have to offer…homemade wins:) Plus we can choose to use organic ingredients! If we want to experiment with different additions like candy, fruits, chocolate, coffee…., (we definitely do!) the sky is the limit!
We can't stop brainstorming new yumilicious flavor combos. I'm working on frozen yogurt for those of us with a desire to enjoy a healthier frozen treat. But for now I'm all about the learning curve. You won't be seeing every batch we make. I'm saving the best for you.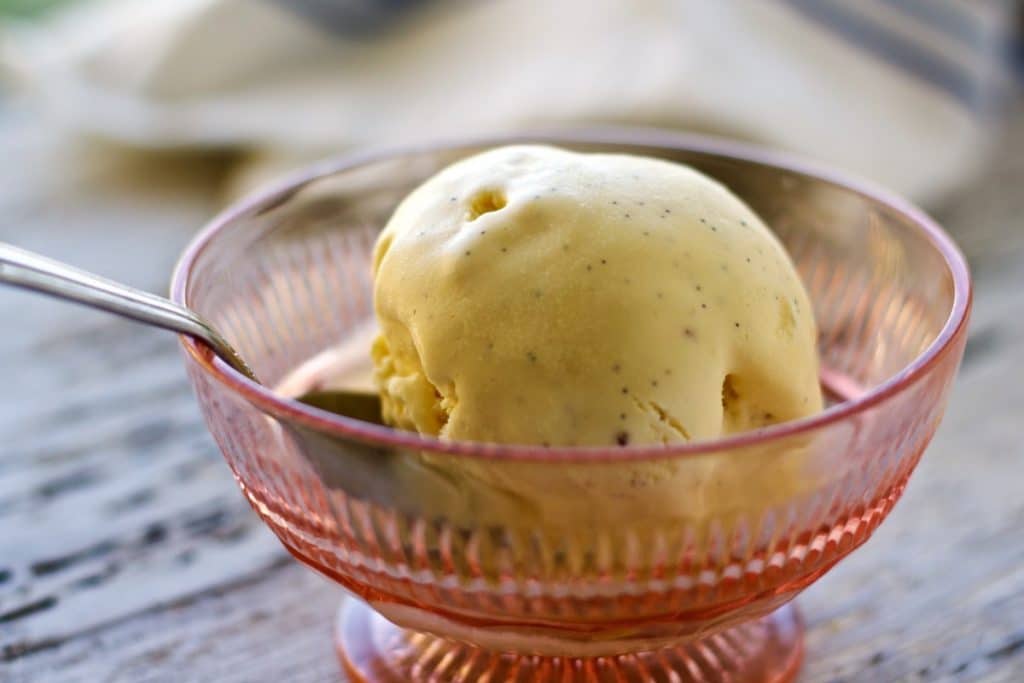 Our children and all seven of our grandkids are visiting at our house this weekend. The youngest grandchild, Warren, is just 2 months old. I went to Montana to help out when Warren was born. It's amazing how much he has changed already. He's a sweet quiet baby with an energetic brother and sister. The Montana grandkids kids will know us even though they live seven hundred miles away!
Our property was over run with four generations of visitors enjoying the lovely weather, and each other, all weekend. The kids loved picking strawberries with grandpa, riding the tire swing, and playing in the kiddy swimming pool. Lots of food and special times. We enjoyed every minute of our time with them. These visits and family reunions are so important to us.
Vanilla beans give a bump to the vanilla flavor in recipes!
Tiny aromatic, flavorful black beans are encased in these vanilla pods.
Go find some fresh vanilla bean pods and use them up before they get old and hard. The pods will easily slice open when they are fresh. Some people store their vanilla bean pods in a jar of pure vanilla extract to keep them fresh. I'm trying that. I'll let you know how that turns out. I am also putting a vanilla bean pod into my sugar and wow does my sugar smell heavenly!
About French Vanilla Bean ice Cream:
Make this! I am NOT kidding. This is the best homemade Ice cream. SO rich and creamy. The egg custard puts this ice cream into a class all it's own!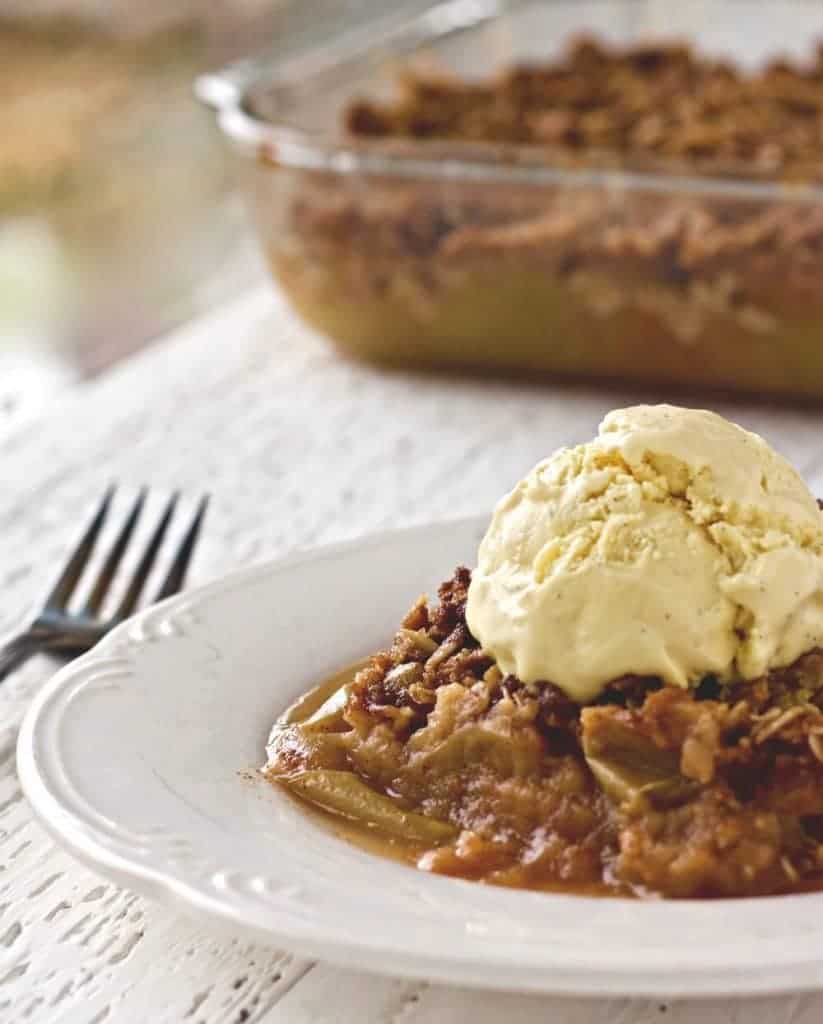 Try this lovely flavorful vanilla bean ice cream with gingerbread cookies in a ice cream sandwich like this one!
French Vanilla Bean Ice Cream Recipe:
Gather a group and dig into a cold pile of rich French vanilla bean ice cream. Make some delicious memories! French Vanilla Bean Ice Cream is rich, creamy and custardy and full of tiny little vanilla bean seeds scraped out of vanilla bean pods follow the link for info on how to use them. Those little vanilla bean seeds add a bit of vanilla flavor and texture all their own. Delicious! It's wonderful in a cone, with toppings like chocolate sauce, or make an ice cream sandwich!
Yield:

16 servings
French Vanilla Bean Ice Cream
Total Time:
6 hours
30 minutes
This is a decadent, rich, amazingly delicious french vanilla bean ice cream recipe! Top with your favorite sauces, nuts, fruits and whipped cream to make sundaes or eat it in a dish or cone.
Ingredients
2 Cups whole milk
2 Cups heavy cream
1 Cup granulated sugar
1/4 tsp. salt
1 whole vanilla bean-halved and seeds scraped
5 large egg yolks
1 1/2 tsp. pure vanilla extract
Instructions
In a 4 quart pot whisk together milk, cream, half of the sugar, salt and the scraped vanilla bean, including the pod. Bring the mixture just barely to a boil whisking constantly. Remove from heat and set aside.
Next combine the yolks and remaining sugar in a separate medium bowl with an electric mixer on low, until yolks are thick and pale yellow.
Add about 1/3 of the milk mixture slowly into the yolks, whisking constantly. Add another 1/3 of the milk mixture and whisk until blended. Add remaining milk mixture into the yolks and mix.
Return it all to the pot and set on low heat.
With a wooden spoon, stir the pot until it thickens slightly and coats the back of the spoon. Be careful not to boil it this time. The eggs will overcook and clump if they get too hot.
The thickening process should take just a few minutes.
Pour the custard mixture through a fine mesh strainer (discard the vanilla pod) and bring down to room temperature. Stir in the vanilla extract. Cover and refrigerate 1 to 2 hours or overnight.
Until THOROUGHLY chilled to refrigerator temperature!
Follow your ice cream mixer directions and freeze until soft set. Five minutes before the mixer is done churning add in your favorite nuts, berries and candies as desired.
Freeze finished ice cream for several hours or until it's hardened to your desired consistency.
Notes
Make this recipe ahead of serving time, as directed, to give the ice cream time to harden. First served right out of the machine will be very soft.
Nutrition Information
Yield
16
Serving Size
1
Amount Per Serving
Calories

195
Total Fat

13g
Saturated Fat

8g
Trans Fat

0g
Unsaturated Fat

5g
Cholesterol

106mg
Sodium

80mg
Carbohydrates

15g
Fiber

0g
Sugar

15g
Protein

4g
Follow Us:
We enjoy meeting you on our social networks. Follow us on Facebook, Pinterest, Instagram . Tag us with your pictures of our recipes and comment on how it went for you. We would love to see what you do with them.
We often like, comment and share your posts of our recipes on our daily Instagram stories.
Ask questions and rate the recipe in the comments section below. Please share what you did with this recipe. We are always looking for more and better ways to make homemade food. Other cooks love your ideas!
Recent Posts: