Homemade Grape juice made in a steam juicer from fresh grapes produces a full-bodied, flavorful grape juice. Delicious and so good for you! Grapes are full of antioxidants and other nutrients.
Every year our enormous concord grapevine overgrows it's Grape Arbor and crawls all over the roof of our 80-foot long shop. That old vine (It's pushing 80 years old now) produces scads and scads of beautiful blue Concord grapes. For weeks we eat them fresh off the grapevine.
We invite friends, family, and neighbors to come over and harvest from our huge grapevine. Ripening of the concord grapes heralds Fall. They need a good frost to get the sugar up in the grapes. Then it's time to juice!
Adults and Children alike crawl like spiders amongst those sprawling, tangled vines on the rusty low shop roof, filling buckets and their tummies. My steam juicer often goes home with them to help them make delicious homemade grape juice!
It's our TUESDAY IN THE GARDEN BLOG HOP! We are teamed up this week on topics concerning the harvest. What to do with all our wonderful produce? Click each blog linked at the bottom of this post to discover great preserving ideas!
Safety Concerns about making Homemade Grape Juice:
I have made homemade grape juice and MANY other fruit juices for decades using the steamer method described in this post using the Mehu Maija Steam Juicer. It provides an easy way to make pasteurized juices of all kinds.
That said, The SAFEST way to ensure your juice is completely free of pathogens is to Water bath can the sealed jars after filling them. The complete free guide to home canning for all garden produce is available here. This guide is full of useful relevant and recent information to keep your home can products safe for your family.
If you prefer not to use a steam juicer, strain your grapes with a cheesecloth. The National Center for Home Food Preservation canning guide will walk you through the entire process of making grape juice and give directions for properly, safely, canning it.
Juicing with a Steam Juicer:
Grapes are especially problematic with their thick skins to juice. Straining them through a cheesecloth is difficult and produces a lot of wasted grape juice. Ideally, you should use a steam juicer, linked below, and follow the method I outline for a truly easy method of producing a beautiful pasteurized juice with little waste.
I have tried the cheesecloth methods of juicing grapes. What a headache! I was thrilled to discover this steam juicer. Suddenly making huge quantities of grape juice for our large family became feasible.
Steam would rise for weeks from my Mehu-Liisa 11 Liter Stainless Steel Steam Juicer – Made in Finland
(Affiliate link); when we had a big family to feed.
Gallons and gallons of delicious grape juice, full of anti-oxidants and other nutrients, traveled down into the cool darkness of our storeroom. We drank it without sweetener most of the time. Concord grapes, when perfectly ripe, are so sweet; no extra sweet is needed.
Even our youngest children drank that thick, dark juice happily, just plain. Homemade grape juice is easily mixed into other fruit juices, like apple and pear to make amazing juices, syrup, and jelly blends.
The wonderful thing about having a steam juicer.
It's so versatile in the kitchen. I have made juice from all my tree fruits from it. It also works great as a blancher or large steamer. Put a bunch of apples into the top, receptacle. Out comes a lovely Apple juice. In the steamer top, you have yummy applesauce or apple butter!
This handy kitchen tool is just about the only way to get those thick-skinned Concord grapes juiced easily and well. In a steamer, you just load up the steamer top section with the grape bunches, stems and all. Heat the steamer and set the timer.
No messy, frustrating squeezing through a cheesecloth! Or stomping in a vat 🙂
Making juice from fresh grapes with a steam juicer makes sense. It pasteurizes the juice and gets the most juice yield out of your grapes. So good for you and your family. So delicious all winter long.
The Process Of Making Homemade Grape Juice with a Steam Juicer:
Find perfectly ripe juicing variety grapes
Wash the grapes (I let mine soak in a sink of water and pick out the bad grapes and bugs)
Add water into the base of your steamer and set it on high on your stove
Add the grapes into the top part of the steamer
Fit the lid tightly onto the steamer
Set your timer for 30 minutes and check the water level in the base. Don't let it run dry!
While the steamer is making juice:

Set your sterilized canning jars into a sink of hot water to temper the jars (I put a bit of bleach in my hot water and then I rinse the jars one final time before filling them with hot juice.)
Place the jars lids into a one-quart pot on simmer to soften the seals

Set a low table in front of your stove
When the juice is done, put the jars, one At a time on the table and fill them with juice to within 1/2 inch of the top of the jar
Wipe the top edge of the jar so it's clean
Seal the jars with lids and rings
At this point, the hot liquid will often seal the jars. Now water bath the jars to kill any bacteria that survived the steam juicing process. Refer to the linked U.S.D.A. canning guide for complete detailed instructions on water bathing grape juice.
cool completely before moving the water bathed jars of grape juice to a cool, dark storage area
TUESDAY IN THE GARDEN BLOG HOP!
Please click on the links below to visit our other contributors. All of our gardeners are experienced in garden harvest preserving methods. They each have valuable information to share with you. Happy Harvesting!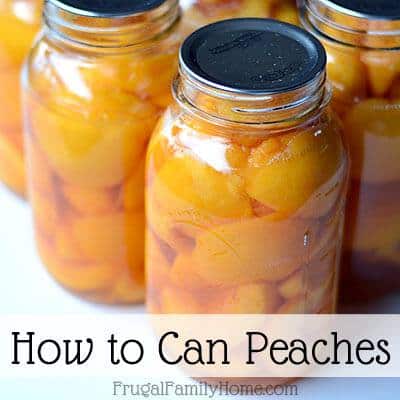 An Oregon Cottage
A Freckled Rose