This Whole Wheat Bread is a robust loaf that makes excellent sandwiches and toast. It has lovely texture, healthy fiber and comforting flavor. Combining fresh whole wheat flour, honey, milk, salt, and a few other ingredients gives you a fluffy, soft bread that everyone loves.
The best whole wheat bread recipe comes from the freshest ingredients and will yield an outstanding loaf every time. Making your own bread at home will always surpass any store bought bread, and it's an easy process once you learn the ins and outs of bread making.
We are walking you through the entire process in simple, easy to follow steps; as well as sharing our best tips for how to make the absolute best homemade breads. We have a large collection of bread recipes on the blog, so be sure to check out some of our others after you have baked this one.
This recipe is one that has been around for a long time in our family. The printed out computer copy of this whole grain bread recipe is barely legible from the many times I have remade and re-created this recipe.
It's a really good basic whole wheat bread recipe using honey as a sweetener. We absolutely love the various incarnations it has had over the years.
You may also be interested in our 100 percent whole wheat sourdough artisan bread recipe. It's made with wild sourdough starter and has a complete tutorial on the long rise bread making process. It isn't as simple as this recipe, but after you have mastered this one you should definitely explore that one.
Make this fifty percent whole wheat bread recipe as directed, then after you master it play with it and see how it goes.
Yes you can make this homemade bread recipe as 100 percent whole wheat bread. If you do, we suggest you try it with white whole wheat flour. White whole wheat flour is exactly the same nutritionally as the hard red winter wheat flour we are used to working with.
But white whole wheat flour is so much lighter and easier to work with. It also gives you a much lighter result than the red wheat flour.
How to make whole wheat bread
If you're new to bread making, follow the directions for this recipe and use good, fresh ingredients. For the best flavor, texture, and rise in your bread, you need to be using the freshest ingredients possible. Flour and yeast will go bad after they have sat for a while, and this will have an impact on the entire process of this easy whole wheat bread recipe.
Our recipe also uses an egg, milk, honey, and salt. All of the these ingredients need to be fresh for the best results.
What type of flour is best for whole wheat bread?
High quality, fresh bread making flour has the best chance of making gluten which effects the rise and structure of your bread. If you can, grinding your own flour fresh is the best way to ensure your flour is fresh and of the highest quality.
If you cannot grind your own, look for a good quality all purpose or whole wheat flour like this one.
Hard red and hard white wheat berries are best for homemade breads. They have a rich flavor and will yield a strong structure that is necessary for this whole-wheat bread recipe.
We began using a brand new KoMo Grain mill by Pleasant Hill Grain. Read the review and watch it work. KoMo Mio grain mills are wonderful electric grain mills with excellent ceramic milling stones.
Using a grain grinder like the KoMo Mill allows you to get familiar whole grain breads. It is so beneficial to make your own flour blends and create breads using them.
Grinding your own grains into flour at the time you need them is the best way to ensure your flour is fresh and at its best. You will be impressed with the wonderful flavor of your loaves, as well as the improved texture and rise.
How do you proof yeast?
Put your yeast in a small bowl, with warm water (115 degrees) and let it sit five minutes. It should get active. This means the yeast will bubble up slowly to the top of the water and make a foamy mass. If your yeast isn't active stop everything and go get some fresh, active yeast.
Can I hand knead whole wheat bread dough?
Kneading bread by hand is a fantastic way to make bread. Hand kneading helps you feel the different stages your dough goes through as it develops gluten. It will get more elastic and stretchy.
However, hand kneading your dough will require more time, as well as some serious muscle. This is why mixer are usually assigned this task. It saves time and effort.
Do I have to knead my bread dough?
For this recipe yes, the dough needs to be kneaded in order to develop the gluten and lighten the crumb of the loaf. There are recipes for no knead whole wheat bread, and they are more similar to a sourdough bread method. No-knead whole wheat bread recipes require what is known as a 'long rise' to develop the gluten.
It takes more time and planning to allow for the longer rise periods.
Instead of using a floured surface to work your bread dough, try oil
We use coconut oil on the work surface. It keeps the working area much cleaner.
Also, flour on the work surface will increase the flour in your loaves which can cause the loaves to be denser.
Keep your hands wet or oiled
Wet hands handle a sticky dough with no trouble.
Oil also works really well to keep your hands dough free while kneading and shaping the loaves.
Use the windowpane test. Your whole wheat bread dough needs to get to a certain stage of gluten development to really give you the texture a good bread requires.
The windowpane test is done by grabbing a golf ball section of dough and stretching it into a square window pane shape until it it is transparent.
If the dough breaks before transparency the dough is not developed enough to make the best bread. You should be able to stretch the dough thin enough to see light through it before it breaks apart.
Can you make bread before this stage? Yes. But it will be heavier and less evenly raised.
Why is my whole wheat bread so dense?
Whole wheat dough can be extremely resistant to gluten formation. Especially if you're using the hard red winter wheat flours. If your dough is not loosening and stretching, try slapping it against the counter.
Pick up your dough with one hand and while holding the dough slap it hard on your counter. It should stretch a bit.
Give it about four good slaps on your counter and then let it rest five minutes or so.
The point of this is to loosen it and force the gluten to develop when gentle kneading is not working.
Learn to handle the dough lightly, and don't squish the air bubbles unnecessarily after the first rise.
A lot of recipes, including this one, say to punch down the dough and then squish it with a rolling pin into a rectangle and roll it up into a loaf pan shape. That begets images of a flat dough with no air bubbles. We are not making a flatbread here.
The whole point of the first rise is to give your loaf of bread tenderness and air. Squishing all the air out, otherwise known as 'degassing', is not entirely necessary.
The whole point of degassing is to give you an even textured loaf with no large holes in your bread slices.
However, heavily degassing the dough makes the bread heavier and denser as does over handling the dough, so do be careful with this. Try using your hands instead of a rolling pin to gently and lightly form the dough into a loaf after the first rise. Then once in the pan, let it rise slowly at room temperature to prevent it rising too fast.
Your kitchen temperatures are important for a proper rise. Keep the dough about 70 to 80 degrees for a nice even rise.
Try to give your dough even warmth when it's rising, and keep your rising dough away from drafts at all times.
There is a thing called "oven spring"
If you want a really high loaf put the bread on a low oven rack in a cold oven for the second rise.
When the dough is doubled, turn the oven on and let the dough get a lift(so the speak) from the oven heating.
The yeast will be very active until the oven gets to temperature and kills it. This will give you a high loaf with hopefully no air pockets.
Learn how to "hear' when your bread is properly baked.
Your baked bread will have a nice hollow "thump" sound when you give it a good flick with with your fingers.
If the bread sounds dull after the timer goes off. Give it another five minutes and flick it again. Repeat until the bread is properly thumping with a hollow ring to it.
Otherwise, you'll get a underdone, dense loaf, rather unpleasant in texture. Probably still edible, just not ideal.
Troubleshooting oven temperatures
In order to get a proper bake you need proper heat. If your oven has hot and cold spots you may be frustrated. Here are some tips to help get a better bake.
At the halfway point in the baking process, after the crumb in your loaf is set you can reach in and turn your loaves around. This can help you find the best placement in your oven to get an even bake.
Use your convection bake feature if you have it
Convection ovens are especially nice for baking. They use fans to force the warm air in your oven to all places. This will help get your loaves the even heat necessary for even baking and browning.
Use a baking stone
Baking stones are well known for pizza and other crusty Artisan breads. Like our sourdough bread recipes.
You can use a preheated baking stone to help give your loaves even heat too.
Place the baking stone on the lower shelf under your bread.
Preheat it with the oven at least 30 minutes to get it really warm.
During baking the stone will help produce a consistent heat for your loaves. The crust of your bread loaves will be a bit crustier.
If you loaf is over browning use a foil tent to protect the top. This can happen with a really high lofty loaf or an uneven oven.
Some oven runs hot, some run cold. Perfecting a bread baking recipe requires you to determine if you can make a better loaf by adjusting your oven temp by 5 degrees up or down. Follow the instructions for your bread making recipe once and see how it goes. If the bake is not perfect try adjusting the temperature of your oven.
Yield:

2 loaves whole wheat bread-24 slices
Homemade Whole Wheat Bread
This homemade whole wheat bread makes excellent sandwiches and toast. It has lovely texture and delicious flavor.
Ingredients
3 1/2 to 4 Cups All purpose flour
2 1/2 Cups Whole wheat flour
2 Pkg active dry yeast(about 11/2 Tablespoons bulk yeast)
2 tsp. salt
1 Cup milk
1/2 Cup honey
3 Tablespoons oil
1 egg
Instructions
In a stand mixer with a dough paddle attached. Combine 1 Cups all-purpose flour, 2 Cups whole wheat flour, yeast and salt and mix well.
In a saucepan, heat milk, water, honey and oil to 120 degrees (use a thermometer, you want it warm, not hot or you will kill the yeast).
Pour the warm liquid into the dry ingredients and add the egg. Mix to combine.
Now mix for three to five more minutes on a high speed to develop the gluten.
Reduce the speed to low and gradually add in the remaining whole wheat flour. Add in as much all purpose flour to form a dough the pulls away from the sides of the bowl when the mixer has combined it all. It should almost but not quite stick. Adding to much flour will give you a heavier bread.
Mix on low speed for 8 to 10 minutes, or until dough is smooth, resilient and passes the window pane test(the window pane test is done by stretching a golf ball size piece of dough between your hands in a square shape. It should not break, even as it get thin enough to be almost transparent. It if breaks early then mix it some more.)
Place the dough in a greased bowl, cover and let rise until doubled in size. (I use the proofing function on my oven and don't cover the dough. Any warm place out of cold drafts will work.)Set your timer for 45 minutes and check your dough. Add 15 minutes if necessary.
Grease two 9 X 5 loaf pans
Punch down the dough and divide into two evenly sized dough pieces.
On lightly floured surface, roll or press dough lightly into a rectangle about 14" X 7".
Starting with the shorter side, roll up the dough.
Tuck in the edges as you go to make an evenly shaped loaf.
Pinch the seams together to form a loaf and place seam side down into the loaf pans, making sure the loaf ends are snuggly fitted to the loaf pans.
Preheat your oven to 350 degrees.
Cover and let the loaves rise until the dough fills the corners of the pans and is doubled in bulk, about 30 to 40 minutes.(set your timer and occasionally check the loaves. Do not over-rise!)
Bake for 30 to 40 minutes until loaves are golden brown and give a hollow 'thump' sound when sharply tapped on the top with your fingers. if the bread is sounding more like a dull thud. Give it five more minutes and test it again.
Remove from oven and turn the loaves onto a cooling rack.
Brush immediately with beaten egg white if a shine on the crust is desired.
Let cool completely before cutting with a serrated bread knife.
Recommended Products
As an Amazon Associate and member of other affiliate programs, I earn from qualifying purchases.
Nutrition Information
Yield
24
Serving Size
1 slice
Amount Per Serving
Calories

163
Total Fat

3g
Saturated Fat

0g
Trans Fat

0g
Unsaturated Fat

2g
Cholesterol

9mg
Sodium

203mg
Carbohydrates

31g
Fiber

2g
Sugar

6g
Protein

4g
Click the pictures below to explore these recipes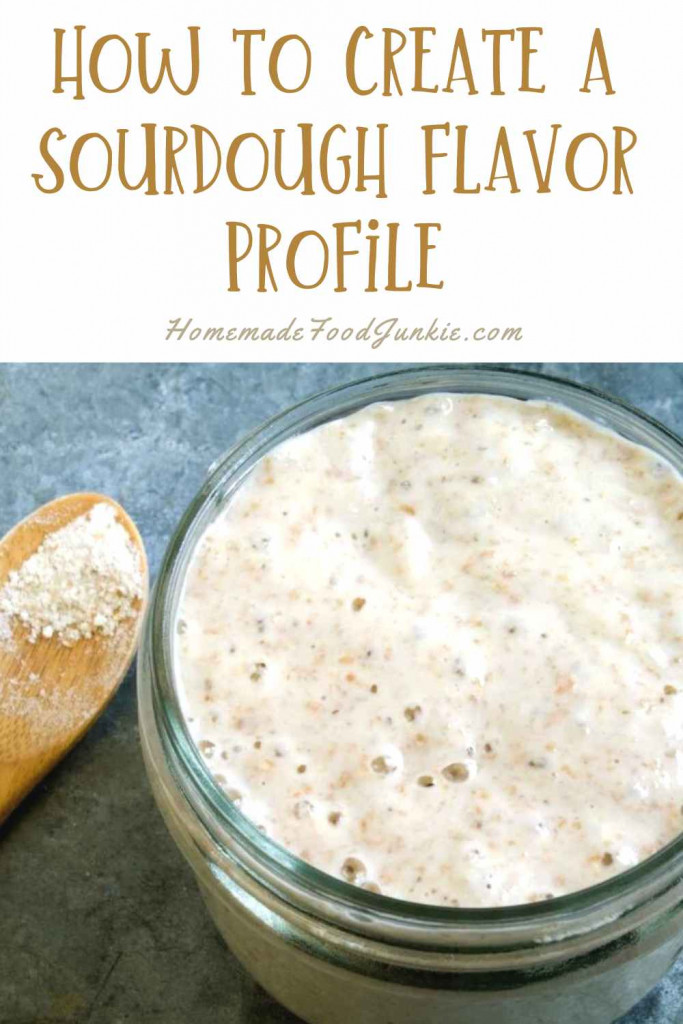 Follow Us:
We enjoy meeting you on our social networks. Follow us on Facebook, Pinterest, Instagram . Tag us with your pictures of our recipes and comment on how it went for you. We would love to see what you do with them.
We often like, comment and share your posts of our recipes on our daily Instagram stories.
Ask questions and rate the recipe in the comments section below. Please share what you did with this recipe. We are always looking for more and better ways to make homemade food. Other cooks love your ideas!
Recent Posts: