Delicious and sweet Baileys Colada Liqueur is out. Brand new and perfect for summer. They made a yummy mix of Baileys Colada, pineapple and coconut.
The Bailey's Colada was introduced as a Limited Edition flavor in summer of 2021. This delicious drink has sweet flavors of a Piña Colada with strong coconut and pineapple flavors. Bailey's Colada is easy to mix with other alcohols and juices to create new cocktails.
This liqueur has all the Piña Colada vibes. Sweet cream, Pineapple and coconut.
To create this cocktail, we mixed two rums in with the Bailey's Colada. White rum, and spiced rum make the perfect companions to this tasty liqueur. We blended the drink to make it the perfect poolside sipper.
What is Bailey's Colada?
Bailey's Colada is a liqueur made from the original Bailey's Irish cream. The Bailey's Irish cream is a blend of cream, cocoa, and Irish whiskey. The Colada drink was created by Baileys to be a summer mixed drink. This cream liqueur tastes like a sweet and creamy version of a Piña Colada.
Bailey's Colada can be enjoyed straight, blended with ice, or enjoyed as a mixed drink.
This is how Bailey's describes their newest cream liqueur:
Is Baileys Colada a Whiskey?
Although Bailey's Colada is made with Irish Whiskey as a base, it is technically a Liqueur and not a whiskey drink. Liqueurs are distilled spirits that have been sweetened with oil, extracts, and flavoring. Bailey's Original Irish Cream, and all of the other Bailey's flavors are cream liqueurs.
A flavored whiskey also falls under the category of a liqueur and not a true standalone whiskey. If any additive or flavoring is added to a whiskey, it is then classified as a whiskey liqueur.
More Baileys Drinks:
I love how Baileys Irish cream liqueurs taste. I haven't run into one thats a clunker yet. It's all in how you blend the flavors.
Here are some more Baileys Irish cream drink recipes using different Baileys liqueurs.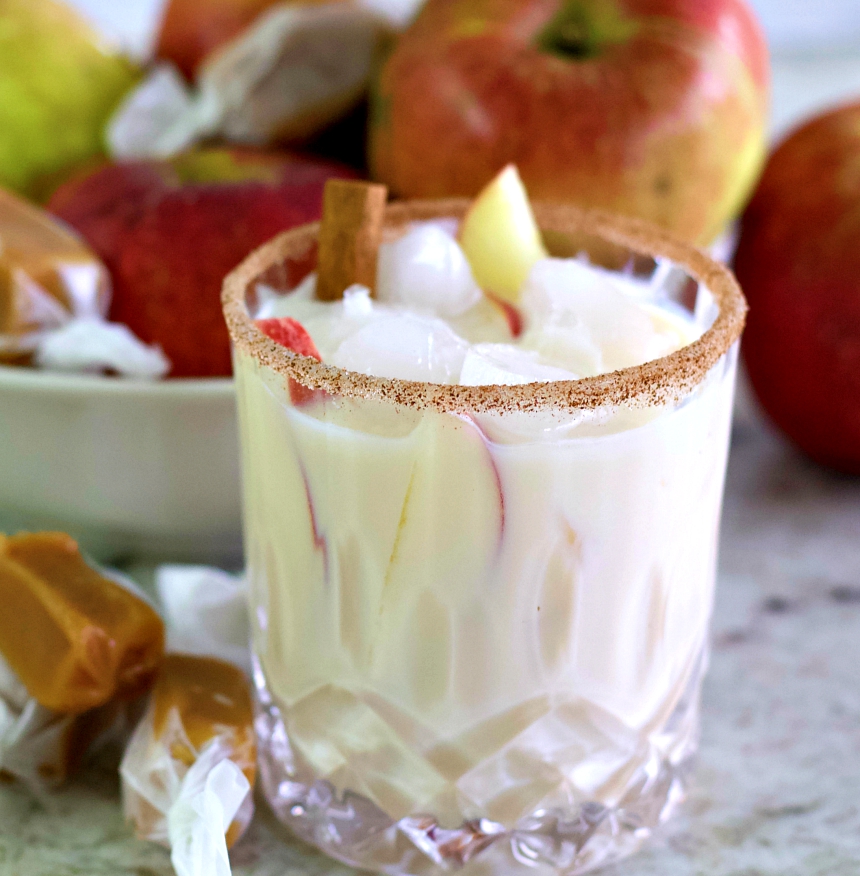 Explore our cocktail section for even more great drink ideas.
Baileys Colada Frozen Rum Drink:
Fresh frozen pineapple
coconut cream
Does baileys need to be refrigerated?
According to Baileys their liqueurs do not need to be refrigerated. The alcohol acts as a natural preservative for the product. Baileys Colada has a shelf-life of 24 months. So eventually Baileys will go bad. If the Baileys has been sitting a while, pour a little out and taste it before using it to mix a drink.
Alcohol Contents by Volume .
Baileys Colada alcohol content is 17% /ABV. Pretty standard for a baileys liqueur.
Bacardi white rum alcohol content is 40 %/ABV
Captain Morgan Spiced Rum alcohol content is 35%/ABV
Your Printable Recipe Card:
Below is our printable recipe card. At the bottom of the card is our recipe demonstration video.
Yield:

1 drink
Best Baileys Colada Frozen Rum Drink
Baileys Colada is a Sweet creamy pineapple and coconut liqueur. It's a very Piña Colada style drink with rum, frozen pineapple and coconut cream. Blend it all together and enjoy this tropical fruity summer drink.
Ingredients
1 1/2 oz. Baileys Colada Liqueur
1 oz. white rum
1/2 oz. Spiced rum
1 Cup Frozen pineapple
1 oz. Coconut Cream
Instructions
Pour all the ingredients in your blender and pulse until the pineapple is broken up.
Blend until smooth. (If your blender resists breaking u the frozen pineapple you may have to let it thaw a bit).
Pour the smoothly blended colada cocktail into a daiquiri glass.
Garnish with a fresh pineapple wedge and a slice of strawberry or maraschino cherry for a pop of color.
Add you favorite straw and enjoy.
Nutrition Information
Yield
1
Serving Size
1
Amount Per Serving
Calories

700
Total Fat

5g
Saturated Fat

4g
Trans Fat

0g
Unsaturated Fat

0g
Cholesterol

0mg
Sodium

20mg
Carbohydrates

97g
Fiber

3g
Sugar

94g
Protein

1g
Follow Us:
We enjoy meeting you on our social networks. Follow us on Facebook, Pinterest, Instagram . Tag us with your pictures of our recipes and comment on how it went for you. We would love to see what you do with them.
We often like, comment and share your posts of our recipes on our daily Instagram stories.
Ask questions and rate the recipe in the comments section below. Please share what you did with this recipe. We are always looking for more and better ways to make homemade food. Other cooks love your ideas!
Recent Posts:
Try our Piña colada smoothie. For a virgin Piña colada recipe.