Baileys Strawberries and Cream Vodka Martini makes a fabulous Spring and Summer cocktail.
The Baileys Strawberry and Cream is a delicious blend of strawberry flavor with a touch of chocolate and vanilla. This Liqueur has been a popular choice since its introduction in early 2018. Baileys makes a wide array of delicious cream liqueurs that are very good in mixed drinks.
Whipped cream Vodka and almond orgeat enhance the Strawberries and cream flavors. This sweet drink is so delicious.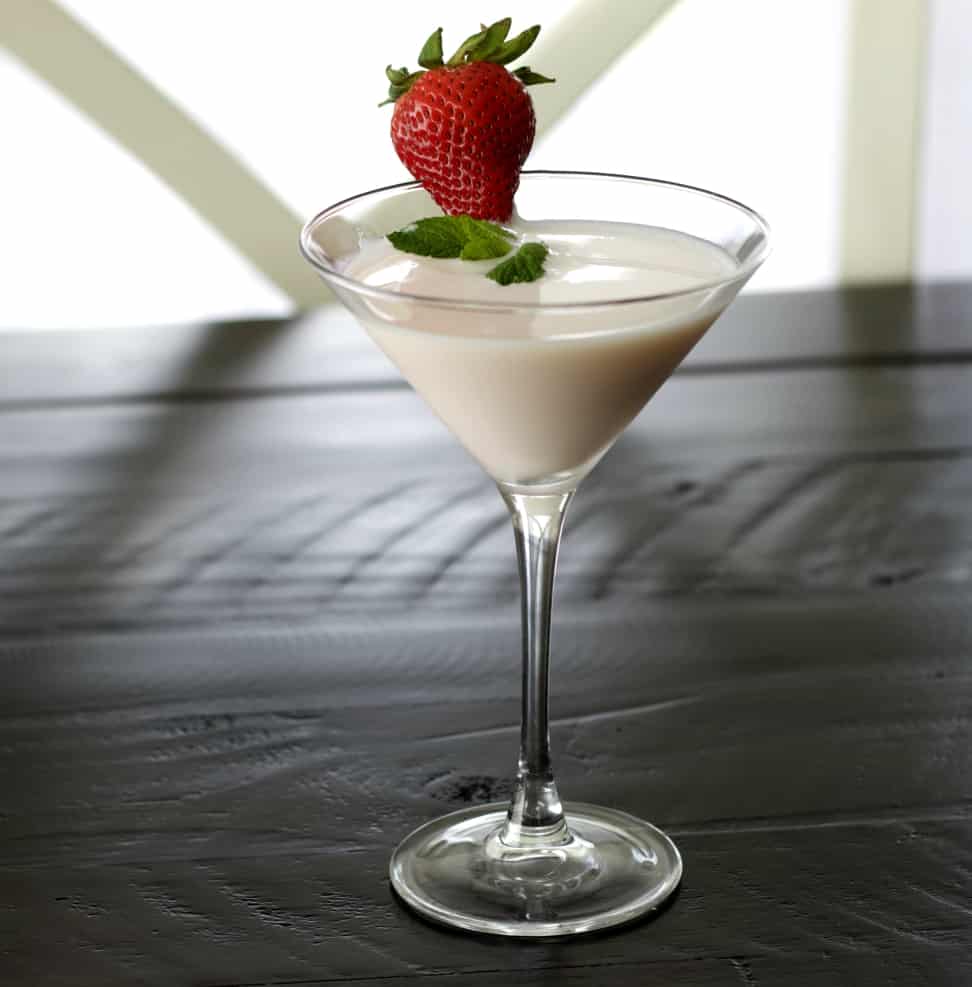 Fortunately Baileys liqueurs are all delicious AND have lovely limited edition bottles to show off in my liquor cabinet.
Baileys strawberries and cream flavor is beauty in a bottle. Enjoy!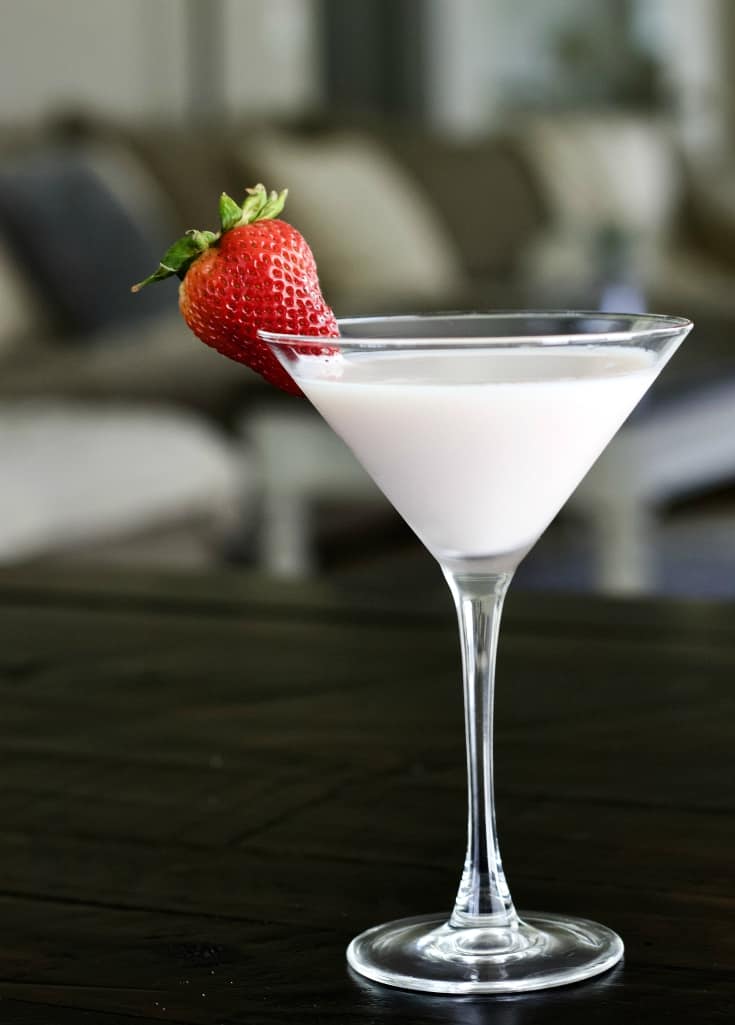 if you loved strawberry milk as a child you will enjoy Bailey strawberries and cream. We twisted this childhood flavor favorite a bit.
The added creaminess and blanched almond flavor brings it to adult level tastebuds.
More summer Cocktails:
Here's a few more great ideas for sweet cocktails. Visit our Cocktail section for a complete look at our alcoholic drink recipes and more Baileys cocktails.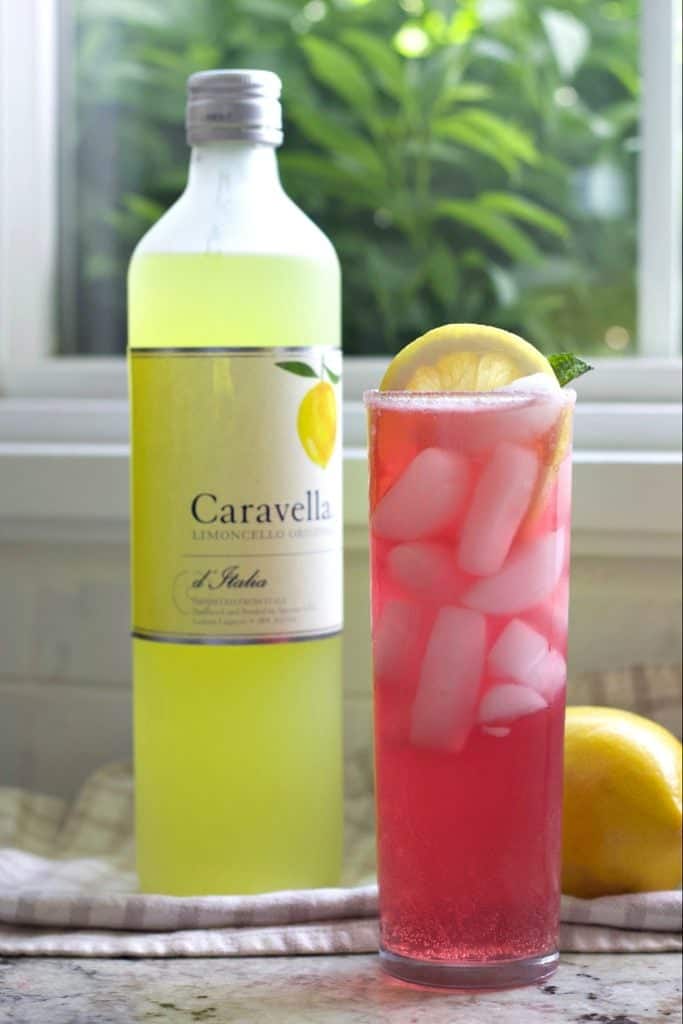 Baileys Strawberries and Cream Liqueur
The Baileys strawberries and cream liqueur was introduced in the beginning of 2018 as a limited edition flavor. This liqueur has been a popular staple ever since in the springtime. The strawberries and cream liqueur makes beautiful and tasty drinks for Mothers Day, Bridal Showers, and more.
What Kind of Alcohol is in Baileys Strawberries and Cream?
The Baileys Strawberries and Cream is a Liqueur. This delicious liqueur is a blend of Irish Whiskey, the original Irish cream, with vanilla and chocolate flavors. The base of this Liqueur is whiskey. However, the strawberries and cream Baileys is NOT a whiskey. It would be considered a Liqueur since it is whiskey based with the addition of added flavorings.
What Can you Mix with Baileys Strawberries and Cream?
The Baileys Strawberries and Cream makes tasty mixed drinks. The prominent flavor of fresh sweet strawberries mixed with cream mixes well with lots of flavors.
Whipped Cream Vodka
Coffee
Vanilla Vodka
Almond Syrup
Heavy Cream
Milk
RumChata
Almond Milk
Strawberry Vodka
Ginger Ale
Strawberry Syrup
Almond Syrup
Vanilla Syrup
Try the Strawberries and Cream in a cup of coffee! Our favorite way to enjoy this treat is blended in a cup of iced coffee.
Put Iced coffee into a blender
Add 1 cup of ice
Add 1 oz heavy cream (or almond milk)
Add 1.5 oz of Baileys Strawberry and Cream
Blend until smooth
Drink while cold and enjoy!
Baileys Strawberries and Cream Cocktail Recipe:
Ingredients:
If you collect beautiful liquor bottles you know the Bailey's is a limited edition. It comes out once a year in March or April. I found it at BevMo. Most grocery stores carry it in season.
Smirnoff Whipped Cream Vodka
Almond flavored orgeat syrup.
The whipped cream vodka and almond syrup should be available all year round.
The Glass: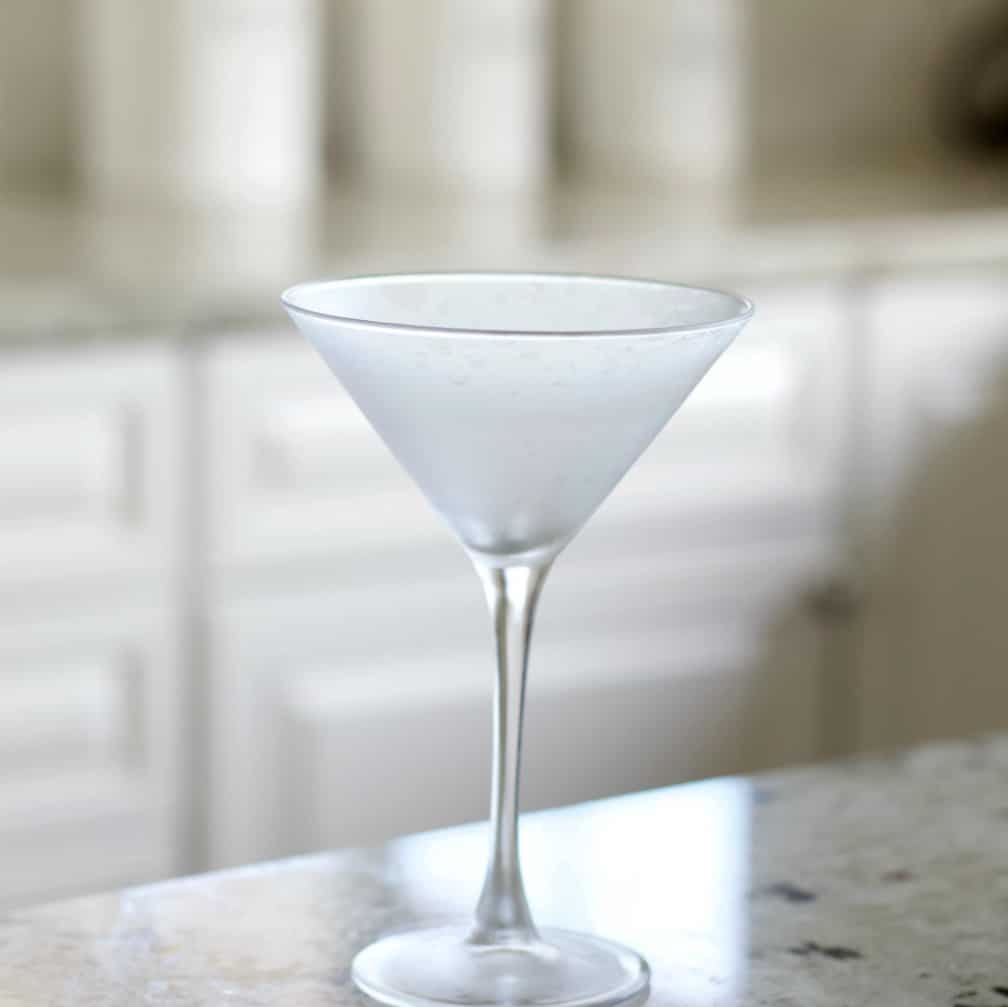 We used this martini glass with a stem to show this pretty drink off. For a more casual approach use a stemless martini glass. Or even a mason jar!
TIP: DO chill the glass at least 15 to 30 minutes in the fridge before building this drink. In the hot summer days a chilled glass will help keep your drink cool a bit longer.
Quick Visual Guide:
Here's a step by step walkthrough for your yummy strawberries and cream cocktail. Please Also watch our video for a complete recipe demonstration.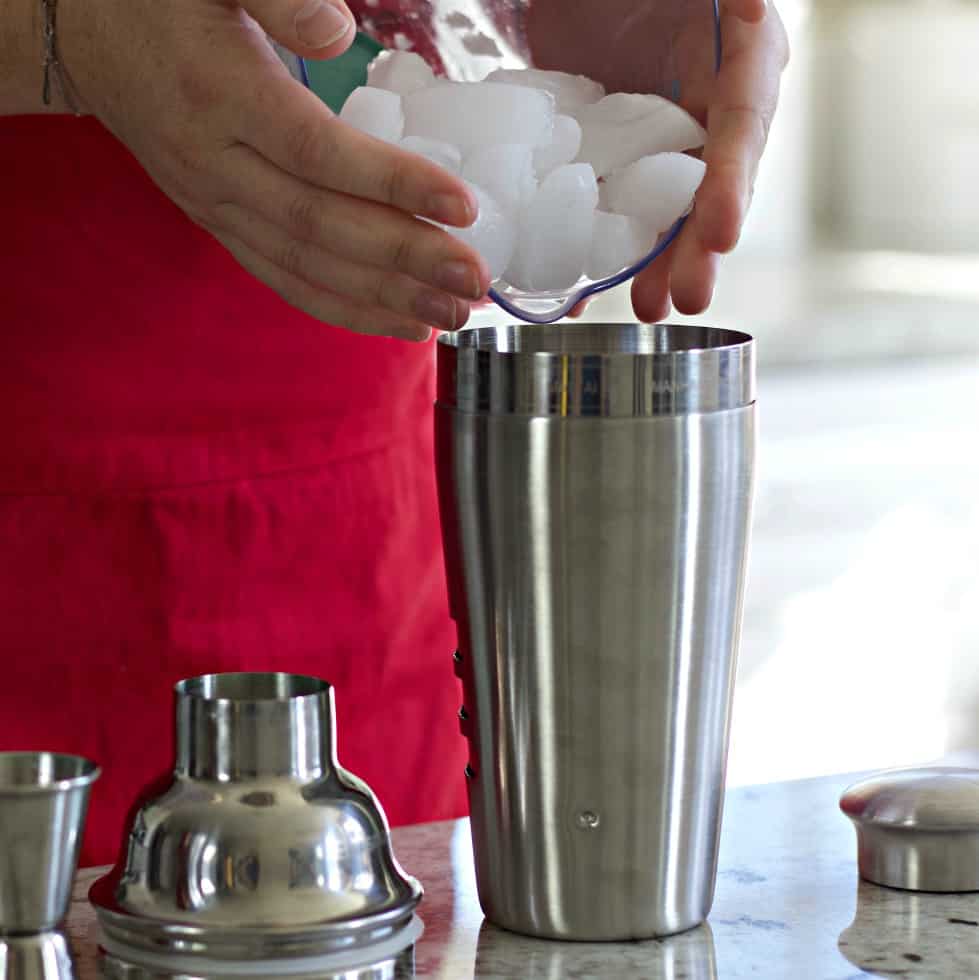 Garnishing:
You'll want to wash and dry a fresh ripe strawberry. Cut it from the narrow point about a third of the way up and set the berry on the side of your glass. Simple and elegant.
Add a sprig of fresh mint to brighten the flavor and give your glass a hint of summertime color.
More Garnish Ideas:
Roll your damp strawberry in sugar
Rim the lip of your glass (works best with a stemmed martini glass) with sugar.
Set your strawberries on a long pick. This works great when you can't find a really large fresh berry. You can cut the strawberries into pieces and use the mint in layers on the pick. This is less formal and cute!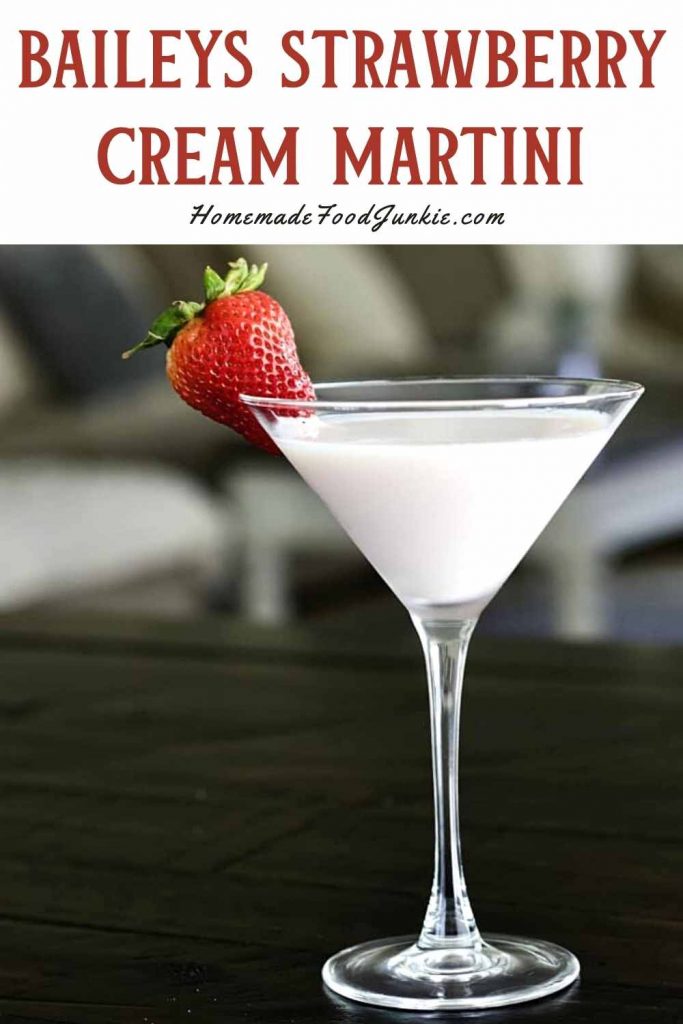 Your Printable Recipe Card:
Yield:

1 cocktail
Baileys Strawberry and Cream Cocktail
A beautiful and simple sweet cocktail. Strawberries and cream vodka cocktail is just right for summertime girls night or a delicious light drink by the pool.
Ingredients
2 oz. Baileys Strawberry and Cream
1-1/2 oz. whipped cream vodka
1/2 oz. almond simple syrup (we use Torani)
ice as needed
Instructions
Prep:
Chill your glass ahead of time for at least 15 minutes to keep the drink chilled longer at serving.
Make The Cocktail:
Fill your cocktail shaker 1/2 full of ice.
Measure and pour the Baileys, vodka and simple syrup into the shaker.
Seal the shaker and Shake vigorously for at least 30 seconds until the shaker is very cold.
Strain the chilled and shaken cocktail into a martini glass.
Serve:
Garnish with a fresh strawberry on the side of the glass and a sprig of mint.
Notes
More Garnish Ideas:
Sugar the strawberry by dipping it in water, letting it dry enough so there are no drips. Now roll the fresh strawberry in granulated sugar.
Use a long pick to skewer your strawberry if it's too small to cut and attach to the glass side. Add your mint sprig on the pick as well and put the pick over the glass top or just set it straight down point first in your glass.
Use a stemless martini glass for a more informal look.
Nutrition Information
Yield
1
Serving Size
4 oz.
Amount Per Serving
Calories

282
Follow Us:
We enjoy meeting you on our social networks. Follow us on Facebook, Pinterest, Instagram . Tag us with your pictures of our recipes and comment on how it went for you. We would love to see what you do with them.
We often like, comment and share your posts of our recipes on our daily Instagram stories.
Ask questions and rate the recipe in the comments section below. Please share what you did with this recipe. We are always looking for more and better ways to make homemade food. Other cooks love your ideas!
Recent Posts:
We love when you share your Pics of our recipes with us. Follow us and Tag us on our instagram page with your stories and pics. We love to share them.
Please review this recipe and comment below with your questions and ideas on how you made this cocktail and your garnish ideas. It's so fun to see what other people do.