The Pink Lemonade Vodka Drink is a twist on the classic summer refreshment. Bringing together vodka, cranberry juice, limoncello, lemon lime soda and fresh lemon and lime juice; this cocktail presents a beautiful beverage that is as delicious as it is refreshing.
This drink is perfect for a summertime garden party, a bridal shower, wedding reception or 'pretty in pink' party. It can be left simple and sweet or garnished to fit your event theme and add to the aesthetic ambiance.
Watch our tutorial below for 3 Limoncello Drinks perfect for parties
Simple Vodka mixed drinks like Sex on the Beach and Watermelon Peach Cocktail are always popular at parties. Pink Lemonade vodka drink is another simple and fairly inexpensive addition to the drink menu.
Visit our complete Cocktail Section for more limoncello cocktails and vodka drink recipes
What alcohol goes good with Lemonade?
Lemonade is a very simple drink to pair with alcohol. The most popular alcohols are gin, vodka and bourbon because of their mild flavor ability to mix with sweet juices and liqueurs. Our Pink Lemonade Vodka Drink uses a basic vodka and limoncello to create that lemonade flavor.
What is a good mix with Pink Lemonade Vodka?
Whether you use a lemonade vodka or create your own as we did, there are a variety of mixers that can be added to your cocktail. Lemon lime soda, sparkling waters, fresh squeezed citrus juices, and club sodas are all popular mixers to use.
Pink lemonade vodka and sprite are commonly found in these summer cocktails. We used 7-up and cranberry juice for a beautiful, bubbly finish.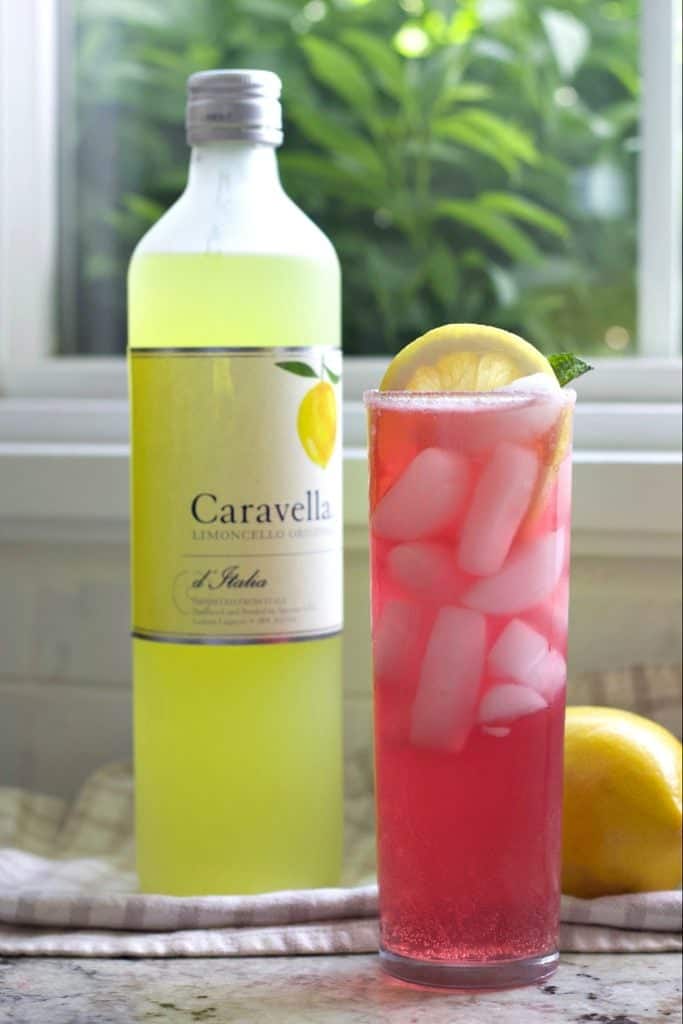 What is Limoncello?
Limoncello is an Italian liqueur that is traditionally made in Southern Italy, though it can be made in other regions including the US. The scrumptious alcohol is made by soaking lemon zest in neutral grain alcohol for at least a month.
Limoncello is loved for its sweet, citrusy flavor and is commonly used in mixed drinks.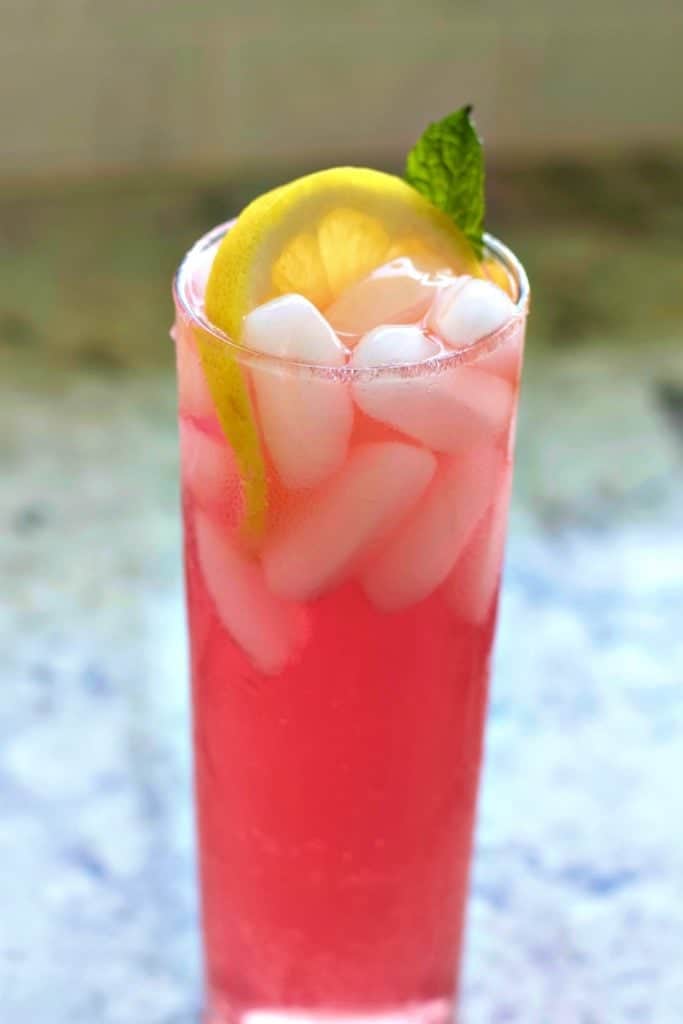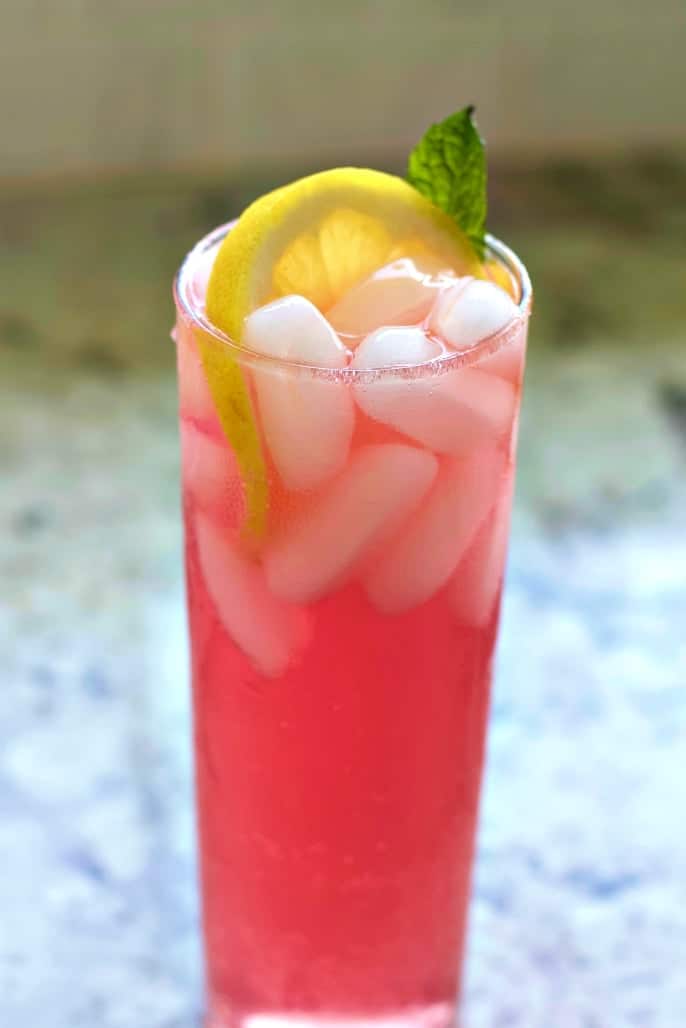 Pink Lemonade Vodka Drink Recipe
Limoncello liqueur sparks the lemonade flavors along with the fresh lemon squeeze. The flavor of the limoncello works beautifully in this recipe.
Add the cranberry juice to make it pretty in pink. The pink lemonade color is a lovely counterpoint to the lemon wheel garnish and mint leaf. The fresh lime squeeze brightens the flavors and brings in a bit of zest.
How do you make a Vodka Pink Lemonade?
Any vodka of your choice
Limoncello-we used caravella Limoncello
Unsweetened cranberry juice
1 bottle or can of 7 up or lemon lime soda
Organic lemon and lime
How do you serve a Vodka Pink Lemonade?
Your Pink Lemonade Vodka drink can be served in any glass you desire. From stemless wine glasses and simple whiskey glasses, to retro coupe glasses or champagne flutes; a beautiful Pink Lemonade cocktail will look beautiful.
We chose to use a Tom Collins glass, and we recommend any tall glass you prefer. For this recipe it needs to hold about 12 oz.
How can I garnish a Pink Lemonade Vodka Drink?
This beautiful pink drink can be left simple or dressed up to fit your aesthetic and event ambiance. We are sharing our favorite garnish ideas for this summertime refreshment.
Serve in a sugar rimmed glass for an extra sweet finish
Garnish with a lemon or lime twist
Finish with a fresh mint leaf and raspberries for an extra pop of color
Serve alongside dried florals for an extra feminine flair
Garnish with a stick of rock candy for a fun, edgy twist
Served with pink and white striped napkins and straws for a classic, retro kick
Pink Lemonade Vodka Drink Recipe Guide
Before you begin we recommend chilling the glass and the soda or sparkling water.
We chose to rim the glass with sugar to bring out even more of the sweetness and give it a nice look.
Fill a cocktail shaker with ice
Add in the vodka, limoncello, cranberry juice, fresh lime juice, and fresh lemon juice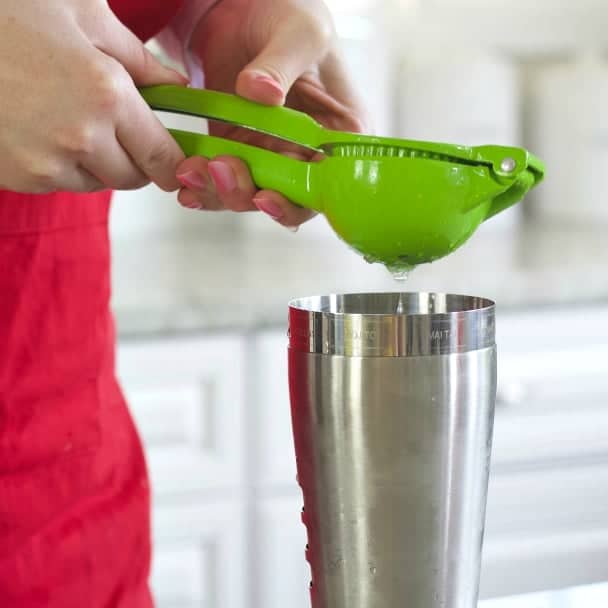 Put the lid on and shake vigorously for 30 seconds, or until you feel the cocktail shaker is completely chilled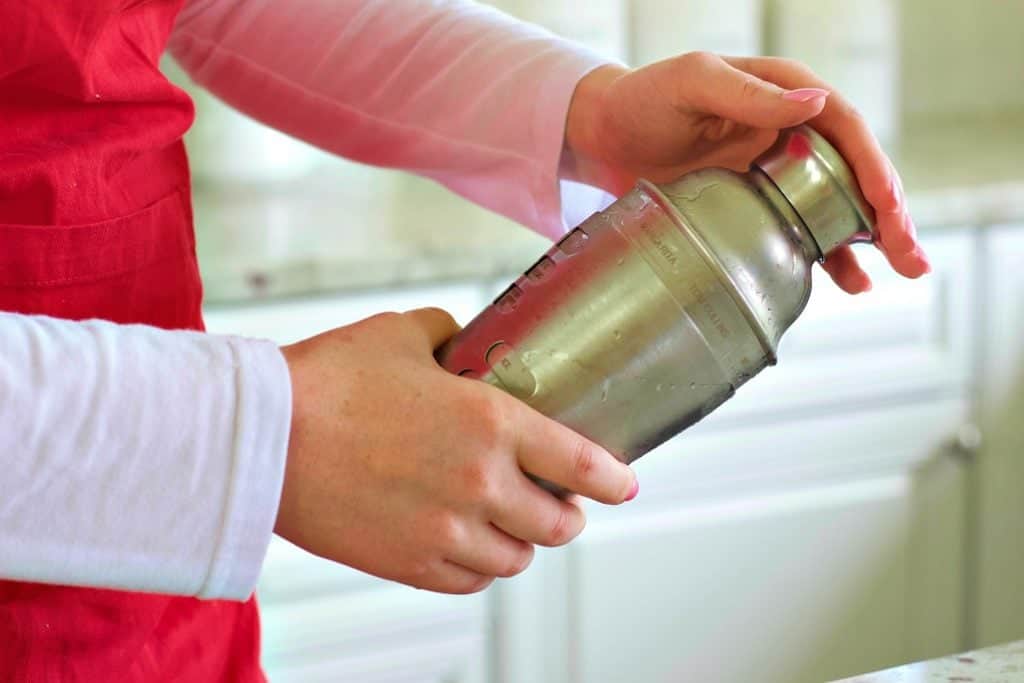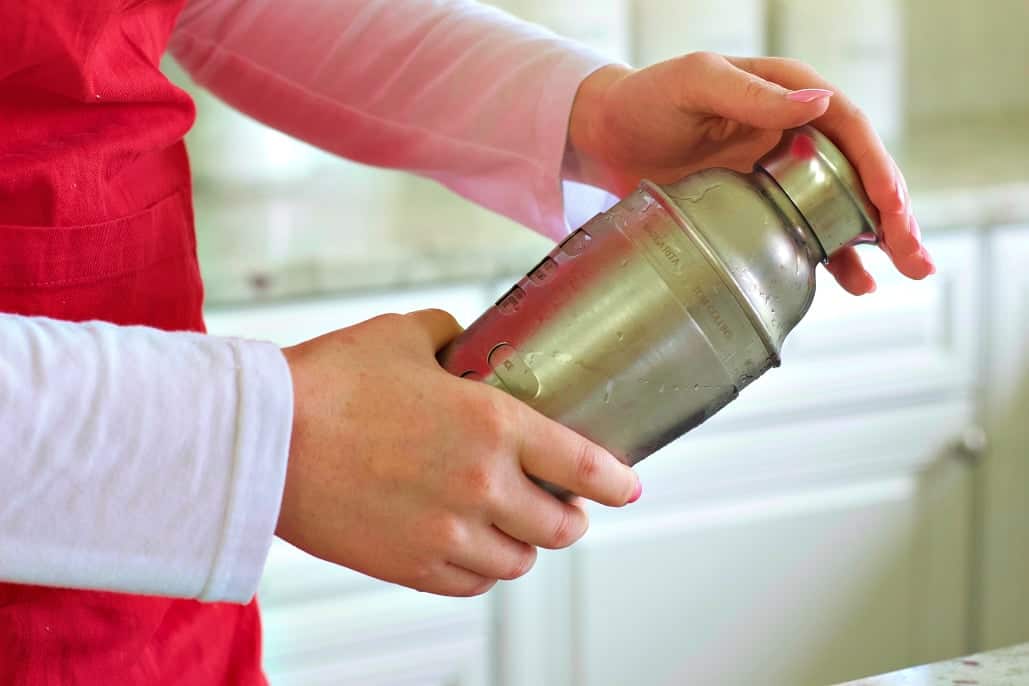 Fill the glass with ice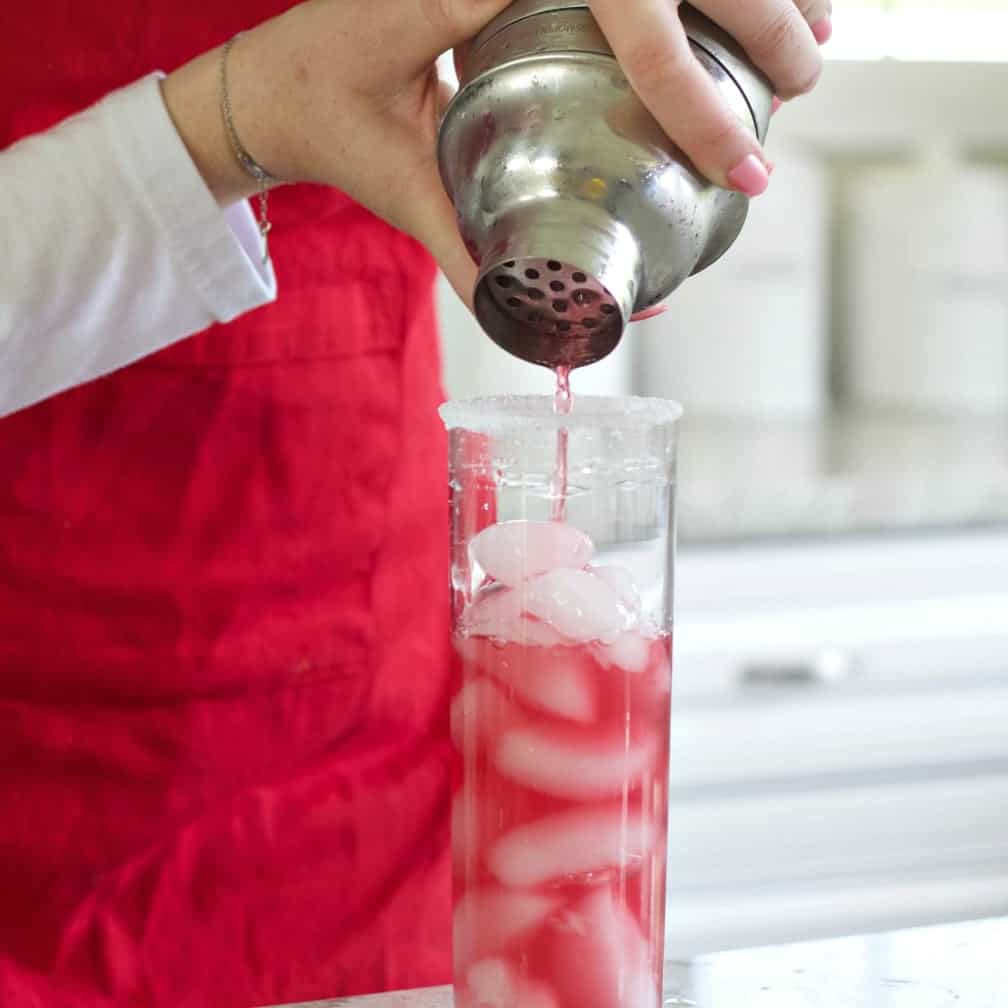 Slowly pour the liquid from the cocktail shaker out into the glass, being careful to protect the sugared rim from dissolving
Fill the rest of the glass with 7-up, and garnish the drink with a slice of lemon and a sprig or two of mint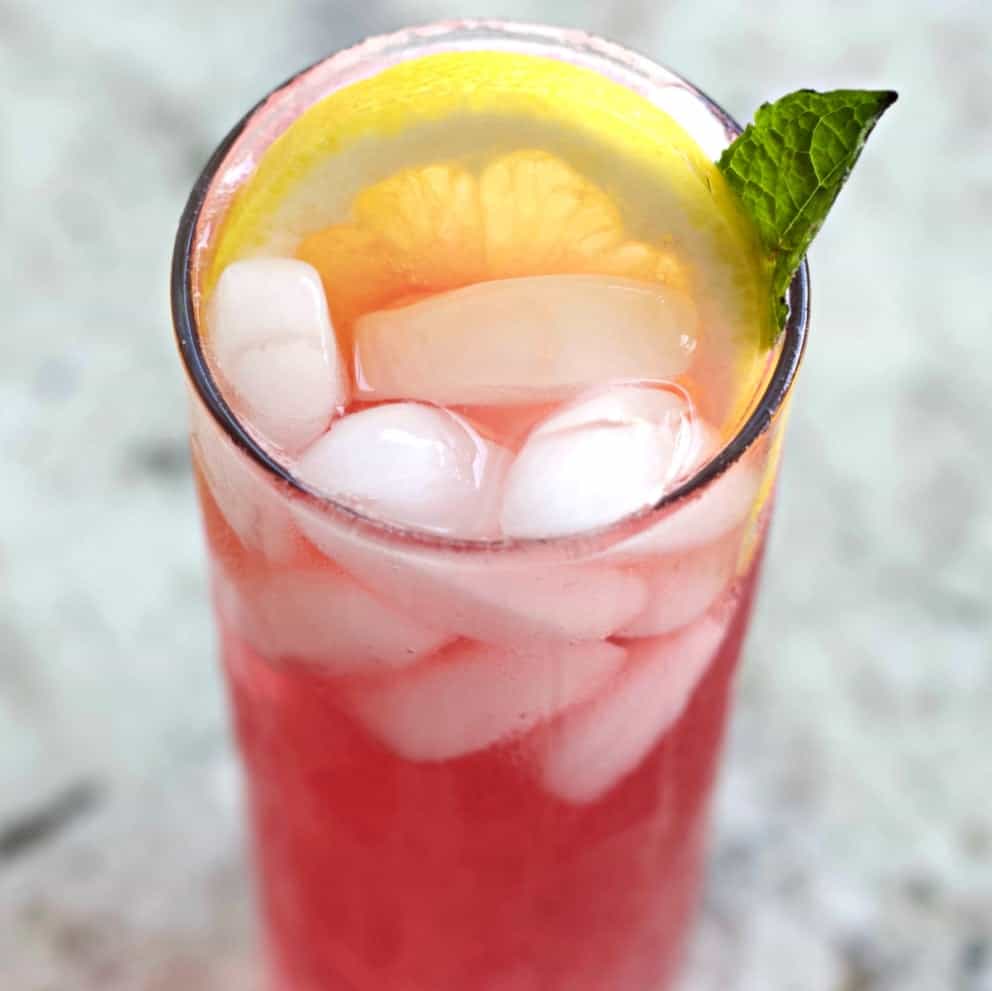 This is a lovely limoncello drink recipe you are sure to enjoy
Your Printable Recipe Card: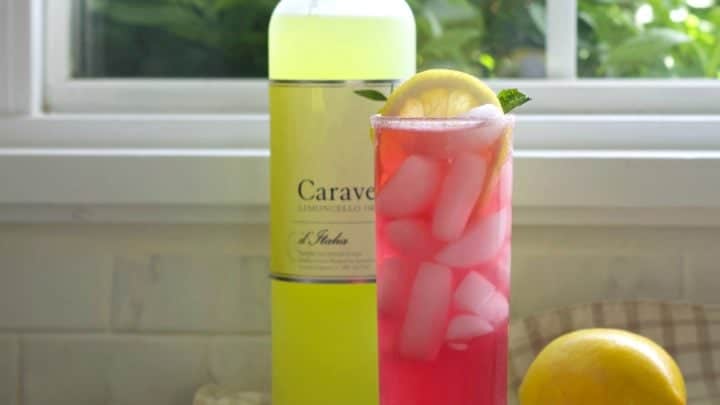 Yield:

1 cocktail
Pink Lemonade Cocktail
Pink Lemonade Vodka Drink is delicious, beautiful and simple. Enjoy vibrant lemon flavor with a sweet fizzy zing. Great addition to your vodka drink menu.
Ingredients
1 1/2 oz. Vodka
1/2 oz. limoncello (or triple sec)
1 oz. cranberry juice
1/2 oz. fresh lemon
1/2 oz. fresh lime juice
4 oz. 7 up-chilled
ice
Instructions
Chill the 7 up ahead
Fill your shaker with ice
Add vodka, limoncello, lime juice and cranberry juice into the shaker
Shake vigorously until the shaker is very cold to handle.
Fill a Tom Collins glass with ice.
Pour the shaked mix over the ice.
Fill the glass to the top with 7 up.
Squeeze the lemon over the top.
Stir and garnish as desired.
Notes
Suggestions for the Garnish:
I cut a lemon wheel and partially submerged it into the glass. Then I laid one mint leaf next to the lemon for a dash of fresh green.
Nutrition Information
Yield
1
Serving Size
1
Amount Per Serving
Calories

220
Total Fat

0g
Saturated Fat

0g
Trans Fat

0g
Unsaturated Fat

0g
Cholesterol

0mg
Sodium

16mg
Carbohydrates

26g
Fiber

1g
Sugar

23g
Protein

0g
Follow Us:
We enjoy meeting you on our social networks. Follow us on Facebook, Pinterest, Instagram . Tag us with your pictures of our recipes and comment on how it went for you. We would love to see what you do with them.
We often like, comment and share your posts of our recipes on our daily Instagram stories.
Ask questions and rate the recipe in the comments section below. Please share what you did with this recipe. We are always looking for more and better ways to make homemade food. Other cooks love your ideas!
Recent Posts:
Recipe Slightly Adapted From The Ultimate Bar Book by Mittie Hellmich