Red White and Blue vodka drink sparkles with three sweet layers of patriotic colors on your party table.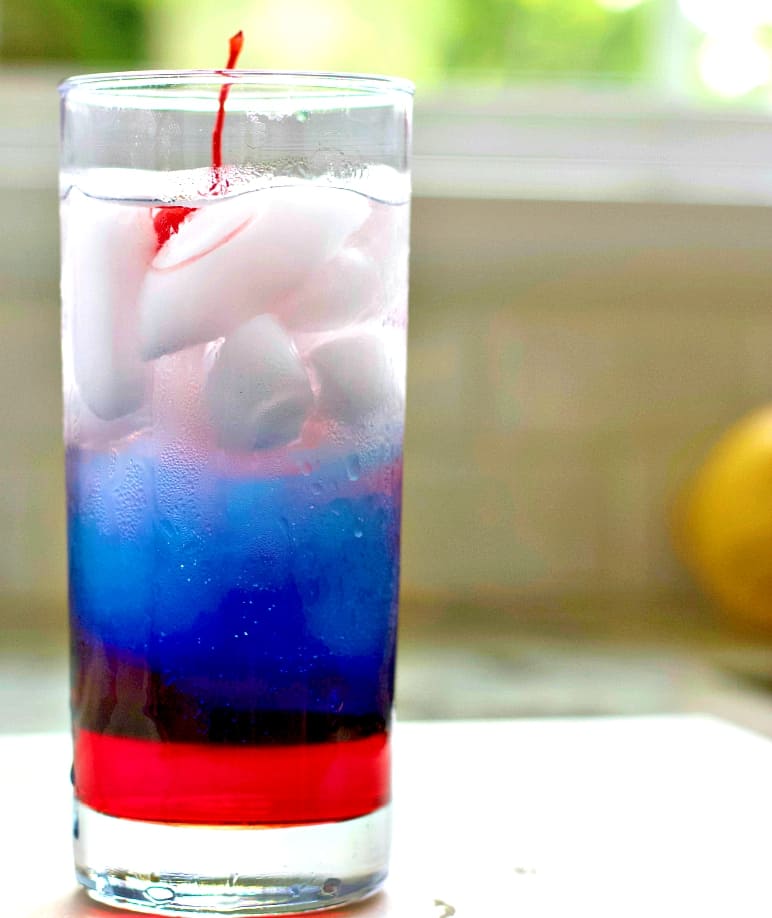 This is a simple and pretty drink to make. It tastes delicious with strong notes of cherry and Citrus.
Watch me make the Red White and Blue layered Vodka
Enjoy this yummy fruity mixed drink with Grenadine, vodka, lemonade, and beautiful blue Curacao.
Looking for more Alcoholic Drinks For Parties? Visit our Cocktail Section for more party drinks ideas.
Try these Recipes For Patriotic Parties: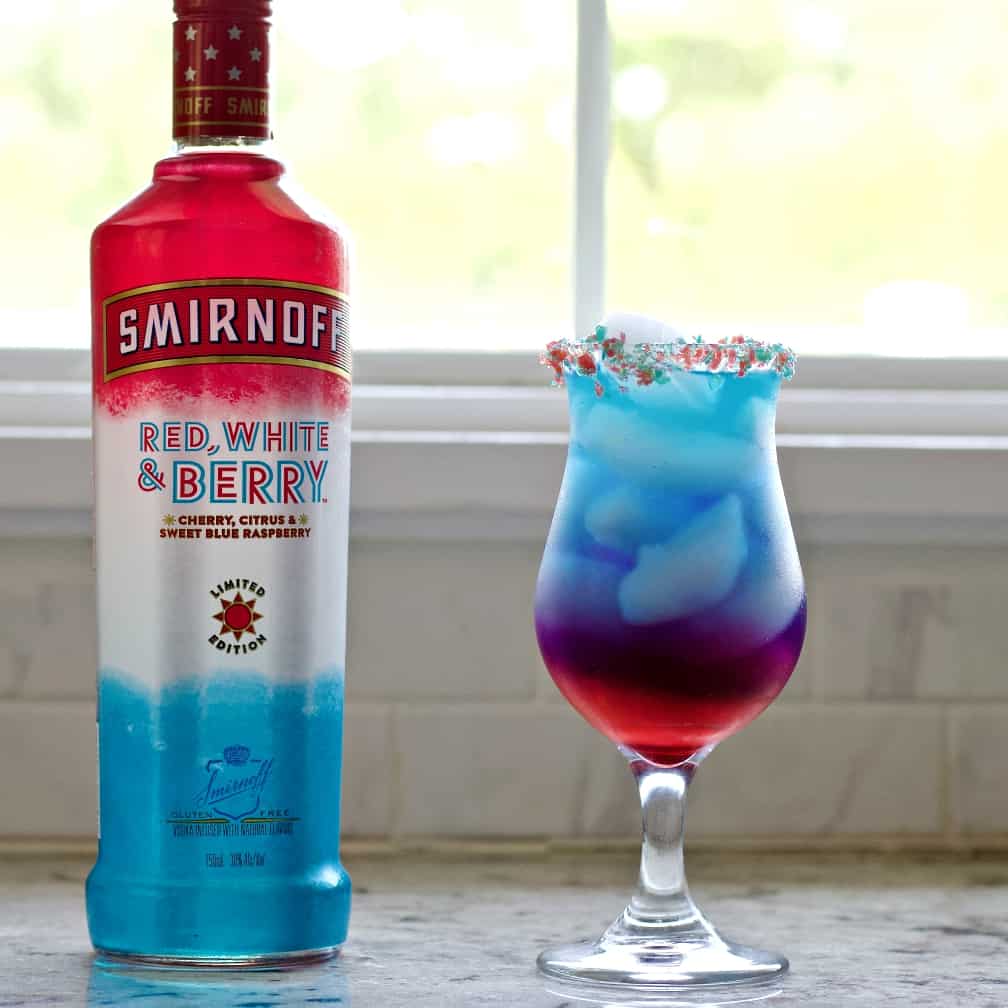 Red White and Blue Layered Drink:
If you and your friends love sweet fruity vodka drinks. This one needs to go on your drink menu for all of your patriotic parties.
Good drinks with vodka are actually perfect for any event with complementary decor.
Do you Love the New England patriots or Buffalo Bills? Drink one of these red, white and blue cocktails as you watch the game.
Holiday cocktails with vodka are very popular and pretty inexpensive to make as cocktails go. This vodka cocktail recipe is easy to make with our tips. And it's pretty easy on your party drinks budget too.
Your going to love the sweet cherry lemonade flavors in this tasty vodka cocktail. A beautiful, eye catching, patriotic drink.
The Vodka:
You can get a large bottle of UNFLAVORED smirnoff vodka (or other inexpensive brand) and make a whole party worth of alcoholic drinks with vodka.
The Red White and Berry Vodka is almost out for the summer. Don't use that one for this drink. The flavors will fight each other and be very sweet. We have another drink in mind for the Smirnoff Red White and Berry. Stay tuned!
We used Skyy vodka for this red white and blue vodka recipe. Skyy brand is a good basic inexpensive vodka that works well for sweet mixed drinks like this one.
Unflavored Skyy vodka has zero sugar content. That's what we are using blended with lemonade.
The Lemonade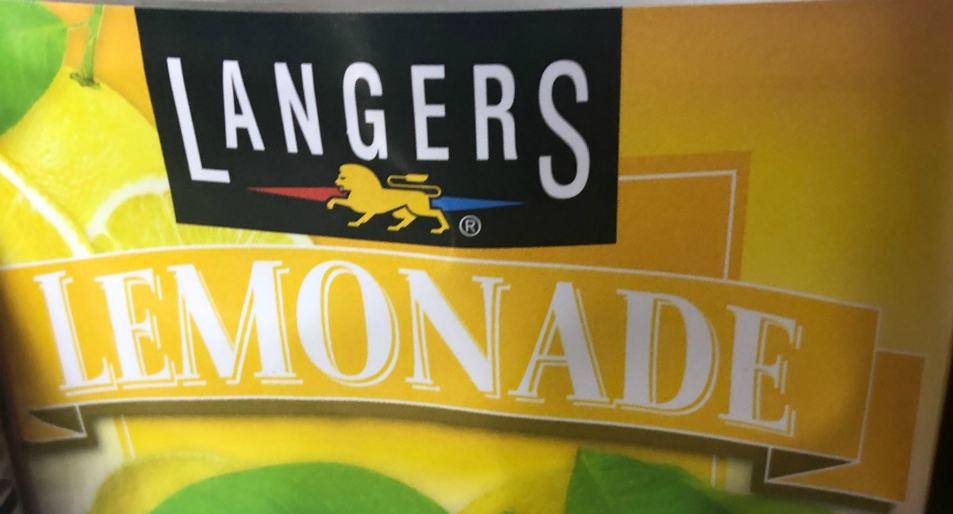 Langers brand of lemonade is available in most grocery stores. You can use any brand you like. Keep the sugar content similar for the layers to work as shown in this drink.
The Curaçoa: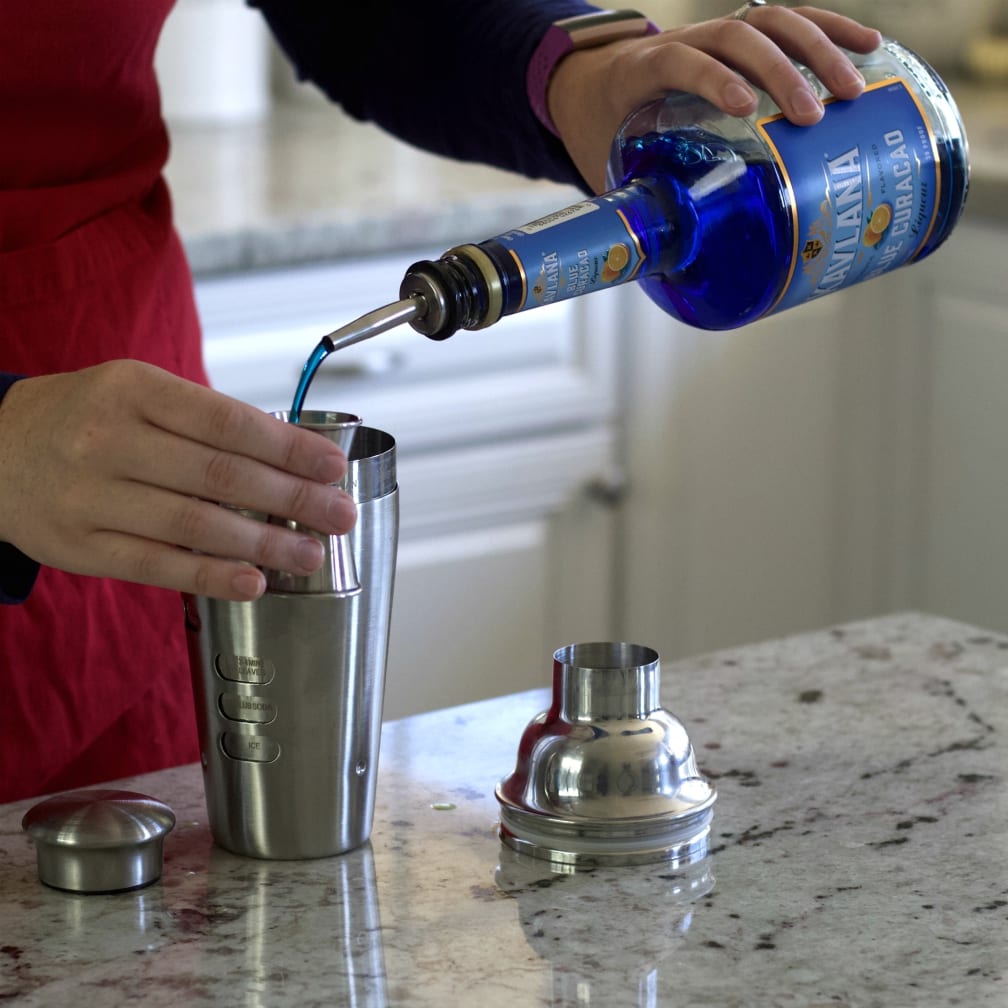 Blue Curacao is a blue dyed orange liqueur. It's a gorgeous colored liqueur used in many blue drink recipes.
Layering the Red White and Blue:
Your cocktail layer gradations are all built on your sugar contents. Our Malibu Sunset cocktail, and Tequila Sunrise Margarita also use this layering method.
It's all about the sugar content of your ingredients: When layering any drink you have to layer the heaviest sugar content layer on the bottom of the drink.
Red White and Blue drink Ingredients:
The Skyy vodka has zero sugar
lemonade had about 3 grams of sugar per oz.
Dekuyper Curaçao has about 5 grams of sugar in 1 oz.
Grenadine has about 28 grams of sugar in 1 oz..
Red: Grenadine Layer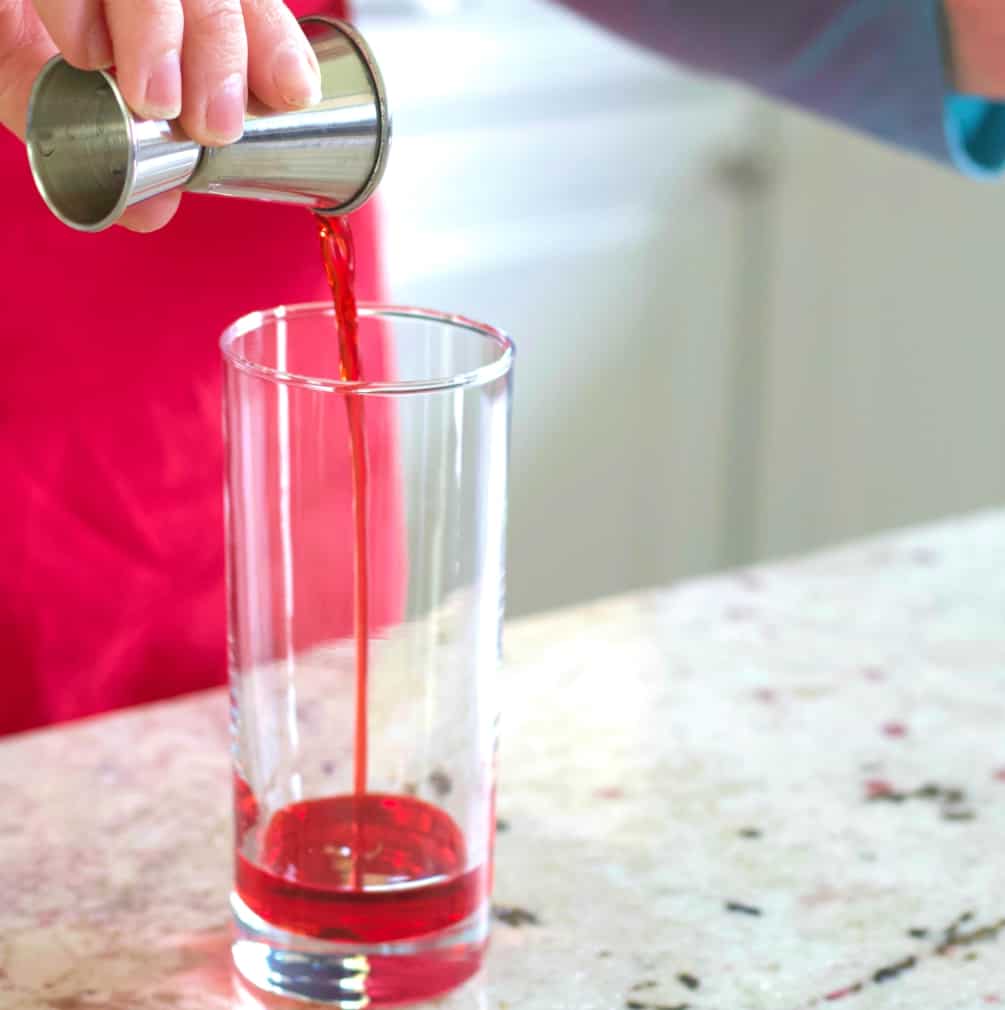 TIP: See the top of the vodka bottle? If you really hate spilling your liquor all over the counter use these bottle tops. I LOVE them.
White: Vodka/Lemonade layer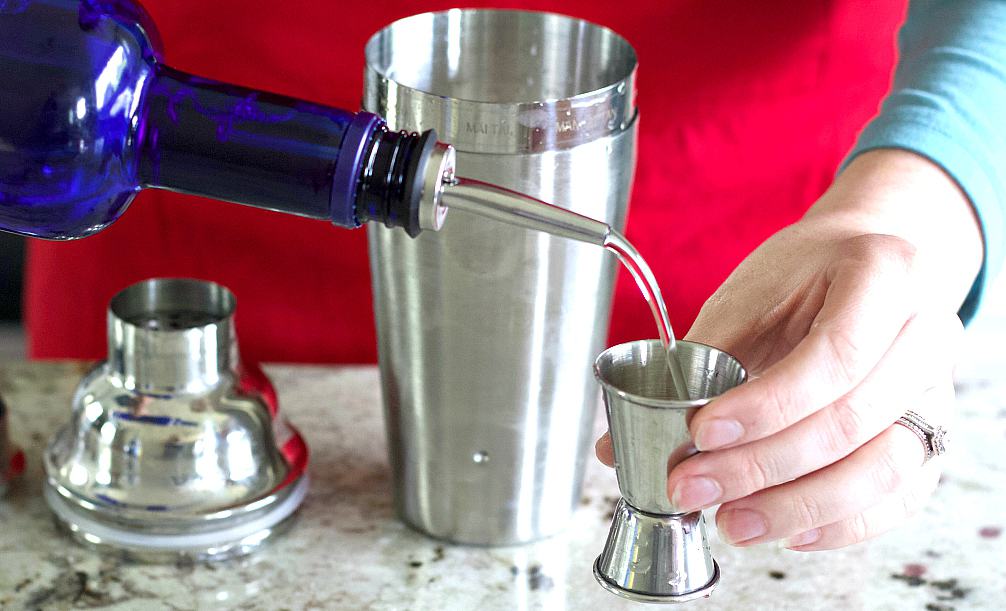 Next Pour the vodka and lemonade together in your shaker filled with ice.
and shake them until cold.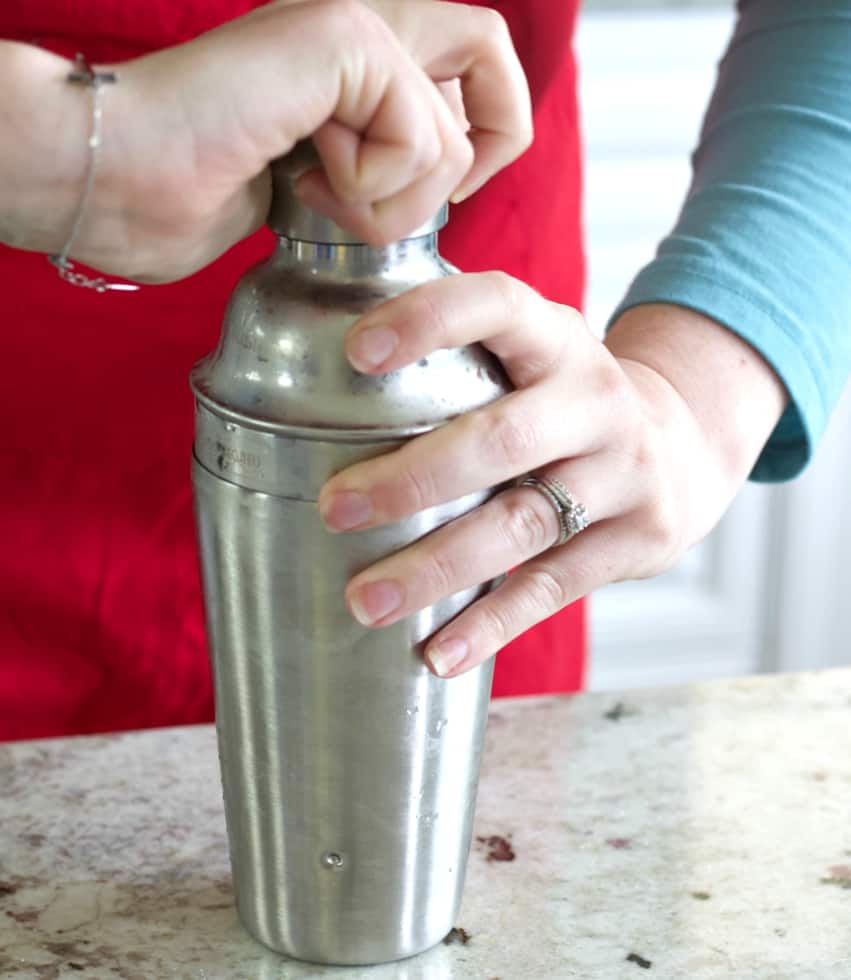 Use the back of a spoon as a shield to keep the vodka layer from mixing into the grenadine. You want it sitting on top of the grenadine.
Your first two layers.
Measure and pour the curaçao over the back of a spoon. It will fall onto the grenadine layer and stay there. The vodka/lemonade layer will float on top of the curacao.
Blue: Curacao Layer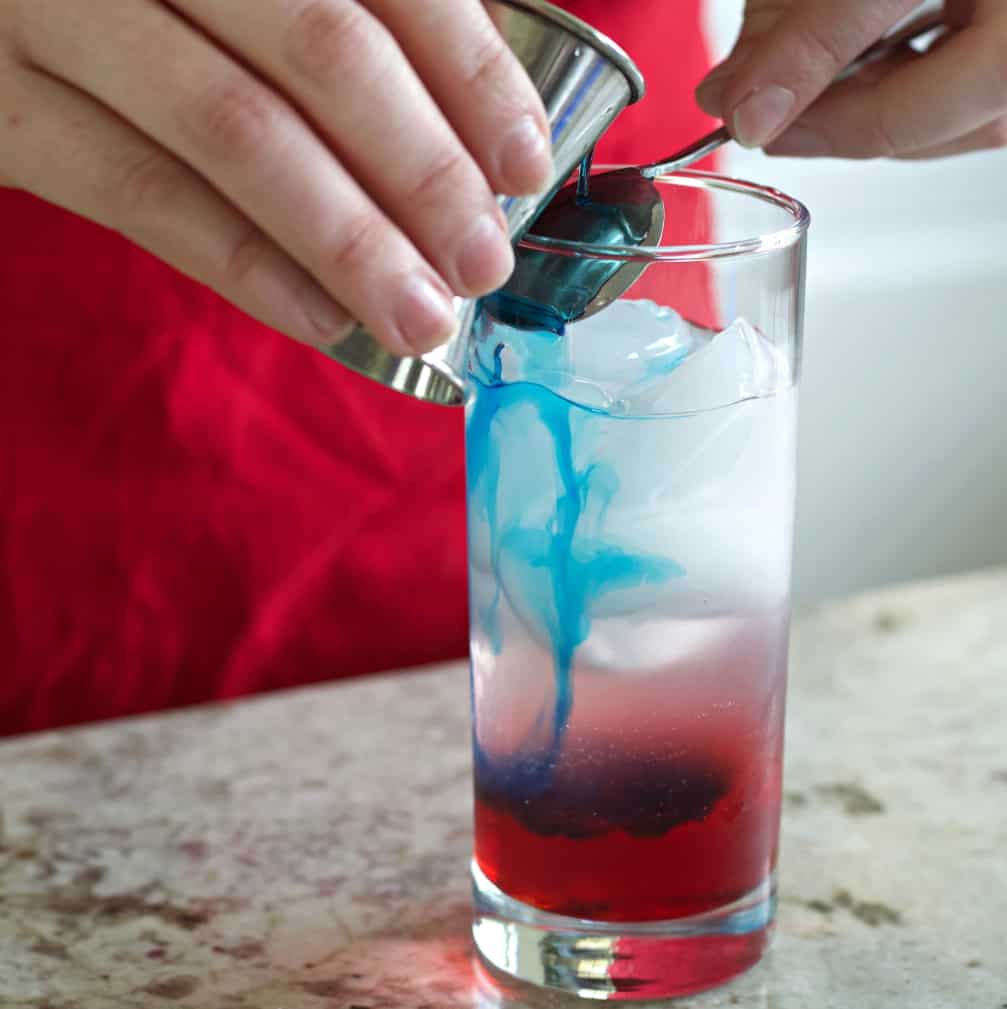 Garnish however you like. For this cherry Citrus drink we chose a maraschino cherry.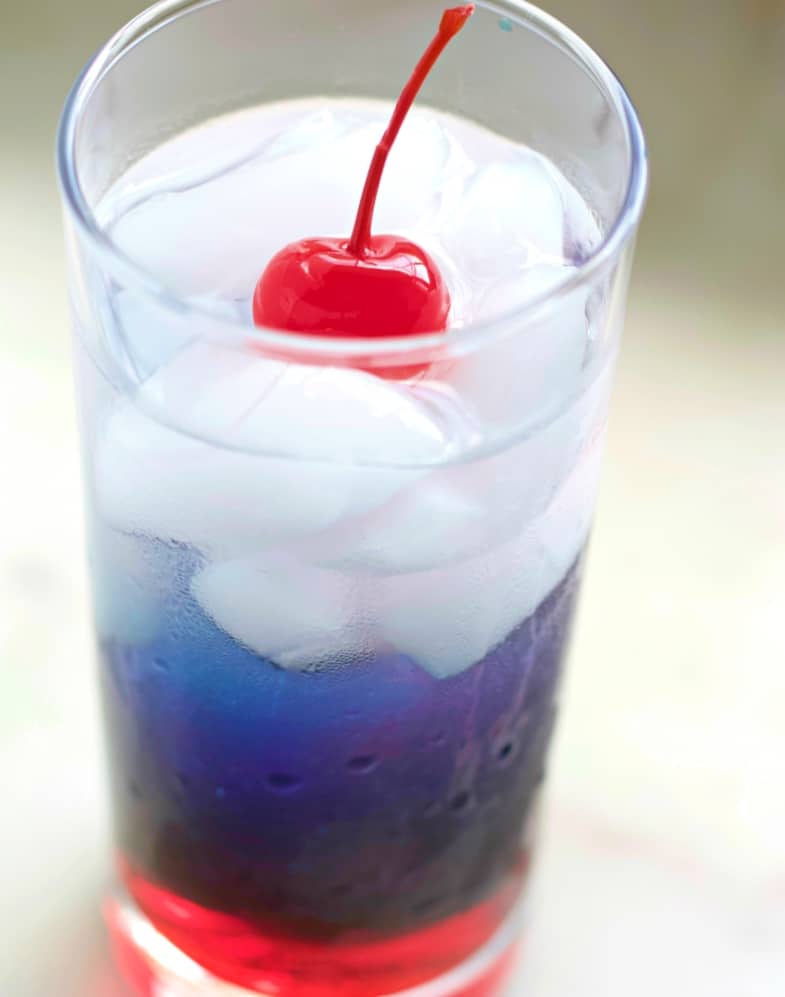 NOTE: We gave you the exact brands and sugar contents so you can replicate our results exactly.
If you choose to use liqueurs or lemonade with different sugar contents you can get different results. NOT necessarily the best.
You can flip the blue layer to the top if you have the patience to do the math and figure out how to boost the sugar content of your lemonade with simple syrup so it's heavier than the curacao. BUT this will make your drink pretty sweet. So think that over.
We really love the flavor blends of this layered vodka drink as we made it. If you love a sweet vodka cocktail for summer this one is delicious.
Try the Red White and Blue for your Memorial Day, 4th of July or Labor Day parties. It's a sure winner for the summer holiday season.
Your Printable Recipe Card: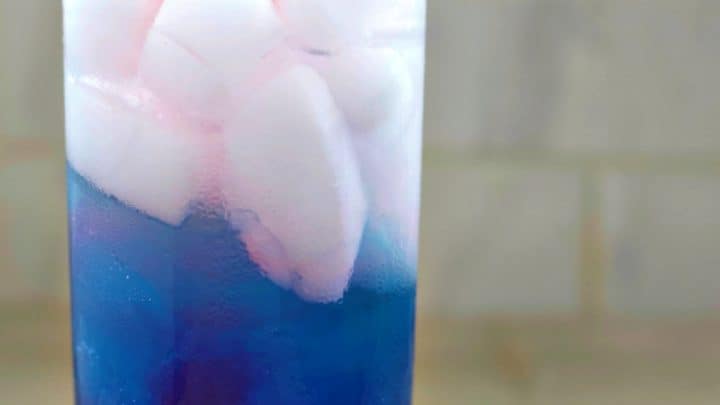 Yield:

1 cocktail
Red White and Blue Vodka Mixed Drink
Red White and Blue vodka drink sparkles with patriotic colors in three layers on your party table. It's delicious with sweet notes of cherry and Citrus.
Ingredients
1 oz Vodka
3 oz lemonade
1 oz grenadine
1 oz blue curaçao
Instructions
Use an 11 oz. hi ball glass
Measure and pour 1 oz. grenadine into the bottom of the glass.
fill the glass with ice.
Measure the vodka and lemonade into your ice filled shaker.
Shake until the shaker is very cold.
Pour the shaker contents carefully into the glass over the back of a spoon so it won't mix into the grenadine
Measure and pour the curacao over the back of a spoon down the side of the glass.
watch the video for the technique.
Garnish as desired.
Recommended Products
As an Amazon Associate and member of other affiliate programs, I earn from qualifying purchases.
Nutrition Information
Yield
1
Serving Size
1
Amount Per Serving
Calories

178
Total Fat

0g
Saturated Fat

0g
Trans Fat

0g
Unsaturated Fat

0g
Cholesterol

0mg
Sodium

12mg
Carbohydrates

29g
Fiber

0g
Sugar

22g
Protein

0g