Listen to the pop rocks 'rockets' explode as you sip this tasty and beautiful Smirnoff Red white and berry party drink.
It's fun patriotic refreshment made with Limited Edition Smirnoff Red white and berry vodka.
You are going to love the pop rocks on the rim of your cocktail glasses.
It turns this pretty berry fruit recipe into a delicious patriotic holiday drink complete with miniature rockets going off.
Visit Our complete Cocktail Section for more exciting ideas for summer cocktails and party drinks: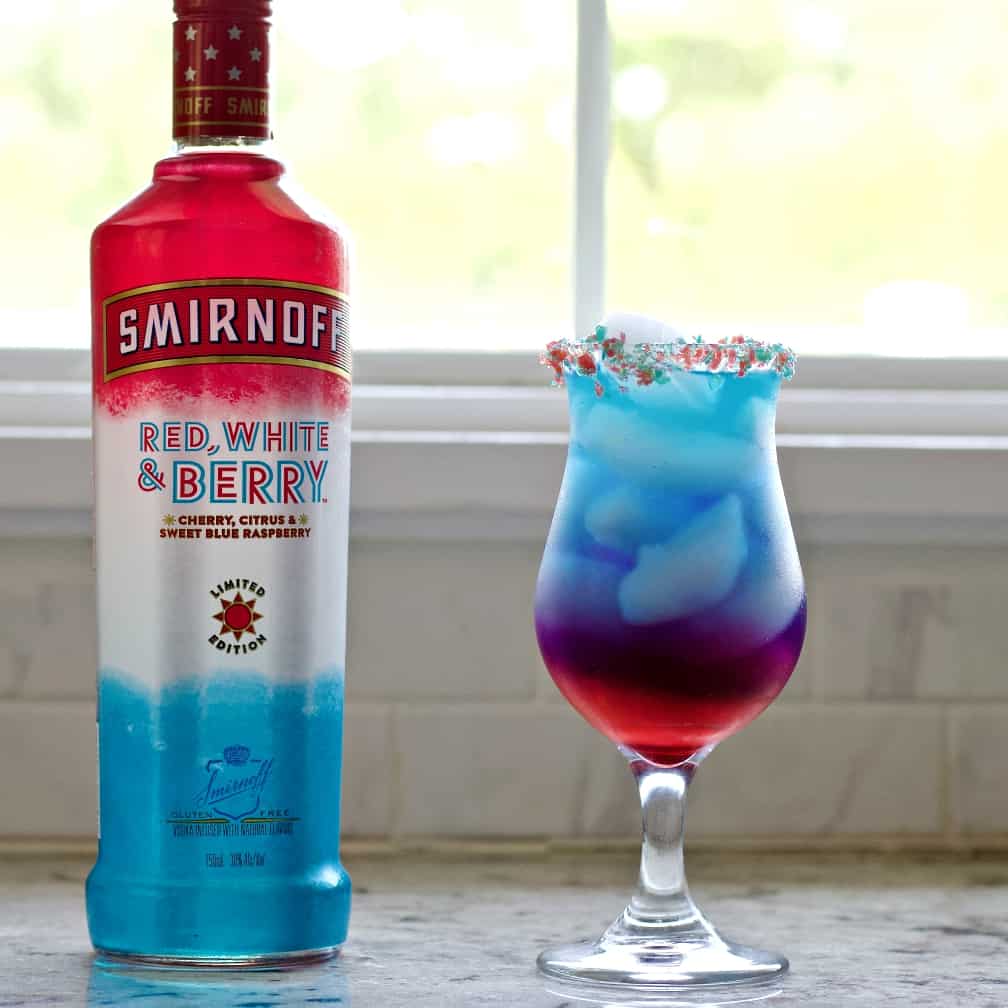 Try these other ideas for your patriotic party.
Smirnoff Red White And Blue Firecracker Party Drink:
Holiday Alcoholic Drinks should be fun. Don't you think?
I got all excited about making a layered drink with the Smirnoff Red white and blue.
I REALLY wanted to use pop rocks on the rim. They are a great idea.
Ingredients for Smirnoff Red White and Berry Recipe:
We tried several combinations of ingredients before I decided this recipe is the Best.
The Vodka:
The Star of this festive drink is the limited Edition Smirnoff Red and white and Berry vodka
Our patriotic drink is an absolutely delicious blend of the Red White and Berry, curacao, grenadine and homemade lemonade to keep it balanced.
This is a limited edition vodka that comes out just for the summer months. It's released in June. Just in time for the 4th of July Holiday.
Red White and Berry vodka is sweet with cherry citrus and blue raspberry flavors all blended into a dynamite flavor combination. If you enjoy sweet drinks you will love this vodka.
Lemonade:
I am including a homemade lemonade recipe in the notes section of the recipe card in case you are out. you only need 3 tablespoons of lemonade. No need to buy it for one cocktail.
The lemonade is very easy to make with lemon juice sugar and water. You can adjust the proportions if you like it sweeter or less sweet.
The Red white and Berry needs the balance of less sweet mix to keep this cocktail from getting over the top cloying and yucky.
The layering:
The grenadine naturally falls through the curacao to the bottom of the glass creating the beautiful gradation of colors.
The Pop Rock Candy Rim:
The pop rocks react with the liquids around the edge of the glass and bang and pop continually while you sip. Very much in the spirit of the 4th.
Cool thing! Pop rocks make firecracker sounds while you're sipping this drink.
The Method:
Tools:
This is a shaker drink. You will need a cocktail shaker filled with ice
A shot measurer for easy pouring and measuring.
A 15 oz. pina colada glass (or any tall collins glass).
2 small flat plates for rimming the glass
Rim the Glass:
Mix together the pop rock candies to mix the red and blue colors on a flat plate.
Rim the glass with Honey. We tried simple syrup, limes and other ideas. They could not hold onto the pop rocks. Honey (or corn syrup?) is sticky and strong enough to hold onto the pop rocks.
Set the glass flat onto the pop rocks plate. Push the candies onto the honey.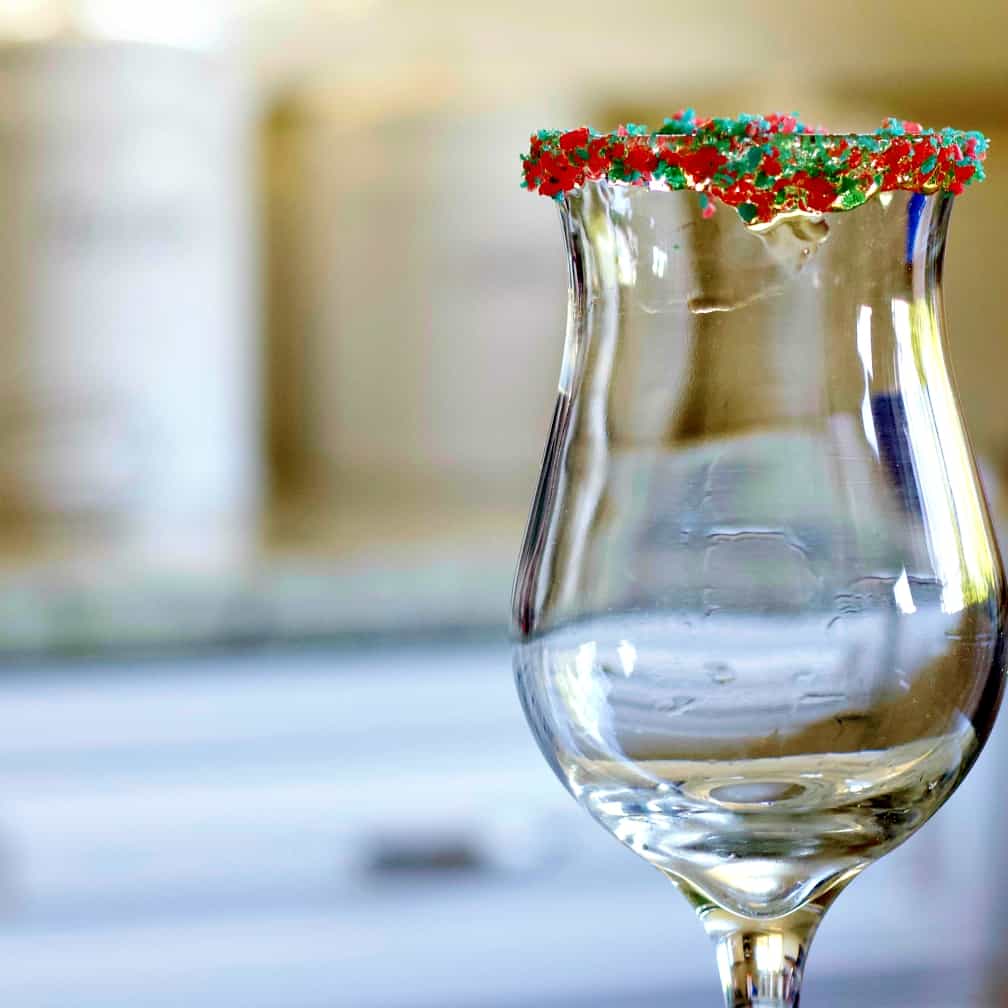 Making this Drink:
Fill your rimmed glass with ice and set aside.
Pour ice into your cocktail shaker.
Measure out your vodka, lemonade and curacao and pour each into the cocktail shaker.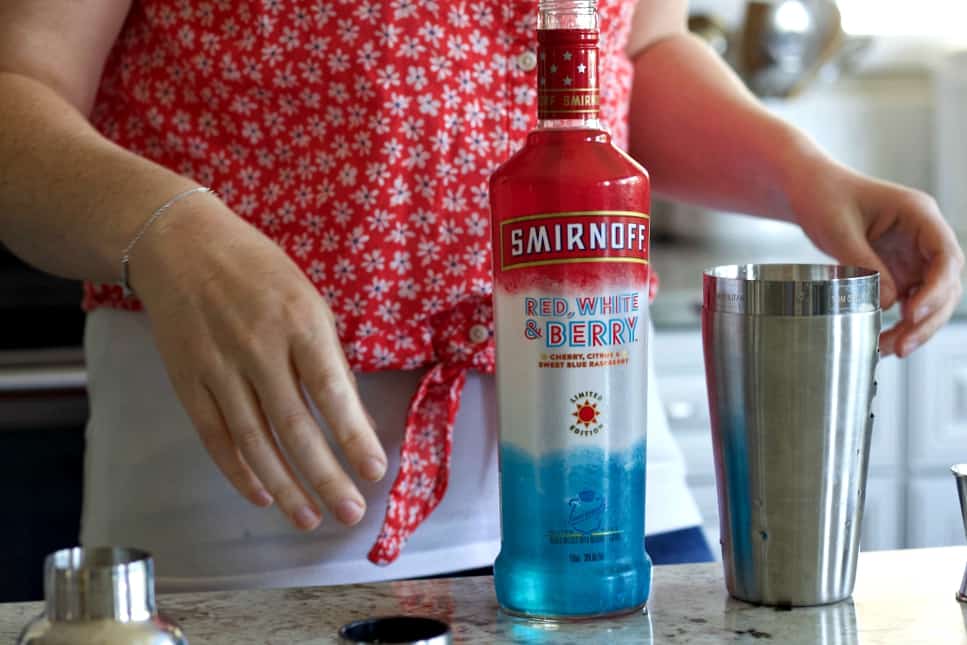 Shake the cocktail until it is very cold.
Pour the blue mixture into your ice filled glass.
Measure out your grenadine.
Pour the grenadine down the sides of your glass to form the bottom layer of red.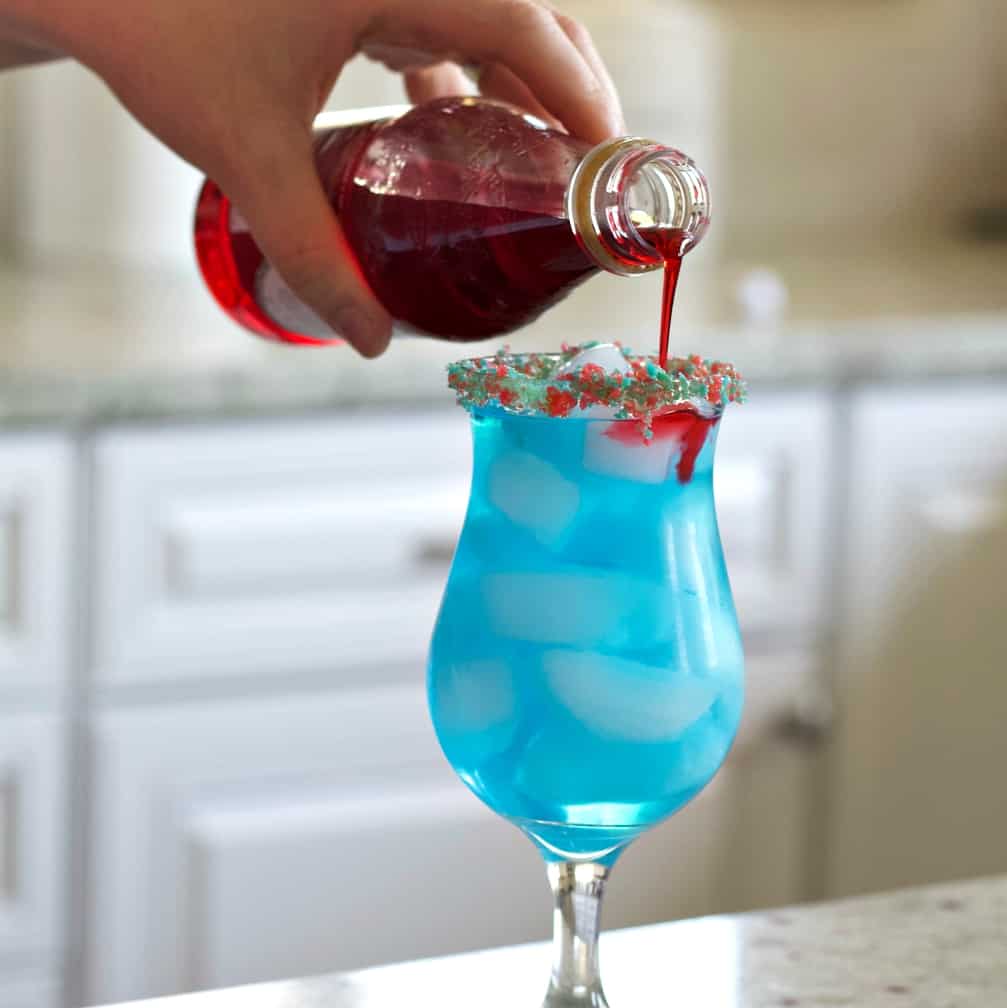 Yield:

1 cocktail
Firecracker Holiday Drink
Listen to the pop rocks 'rockets' explode as you sip this tasty and beautiful Red white and berry drink. It's fun patriotic refreshment made with Smirnoff Red white and berry vodka.
Ingredients
1 oz. Smirnoff Red white and berry Vodka
3/4 oz. curacao
1/2 oz. Grenadine
3 oz. Lemonade
Instructions
Rim your glass: (optional)
Put a dollop of honey on a flat plate. Roll the lip of your glass through the honey until the entire rim is coated.
On a separate flat plate mix together the blue and red pop rocks.
Set your coated glass rim into the pop rocks. Push the pop rocks around the rim until the rim is completely coated with pop rock candy. Set aside.
Make the cocktail:
Fill your cocktail shaker with ice.
pour the curacao smirnoff and lemonade into your shaker.
Shake until very cold.
fill your rimmed cocktail glass with ice.
Pour your cocktail into the rimmed cocktail glass.
Garnish Suggestions:
Mint Leaves
Cherry
Berries of your choice on a bamboo pick
Notes
You will need red and blue pop rocks and either honey or light corn syrup if you decide to rim your cocktail glass.
Homemade Lemonade Recipe:
If you do not have lemonade on hand, you can make your own:
Ingredients:
3/4 cup water,
2 tbsp lemon juice
2 tbsp sugar.
Instructions:
Mix together.
You will need 3 oz of lemonade for the cocktail.
Recommended Products
As an Amazon Associate and member of other affiliate programs, I earn from qualifying purchases.
Nutrition Information
Yield
1
Serving Size
1
Amount Per Serving
Calories

303
Total Fat

0g
Saturated Fat

0g
Trans Fat

0g
Unsaturated Fat

0g
Cholesterol

0mg
Sodium

19mg
Carbohydrates

37g
Fiber

0g
Sugar

32g
Protein

0g