This delicious Cabbage Patch Soup is a blend of hearty ground beef, cabbage, kidney beans and tomatoes all swimming in a rich, flavorful beef based broth. It makes a scrumptious dairy free soup that can be enjoyed by many.
This soup also freezes well and makes wonderful leftovers, so don't be afraid to make a large batch and set some aside for another meal. We enjoy this soup with fresh homemade Dinner Rolls or French Bread. It is a great family meal with a depth of flavor that everyone loves.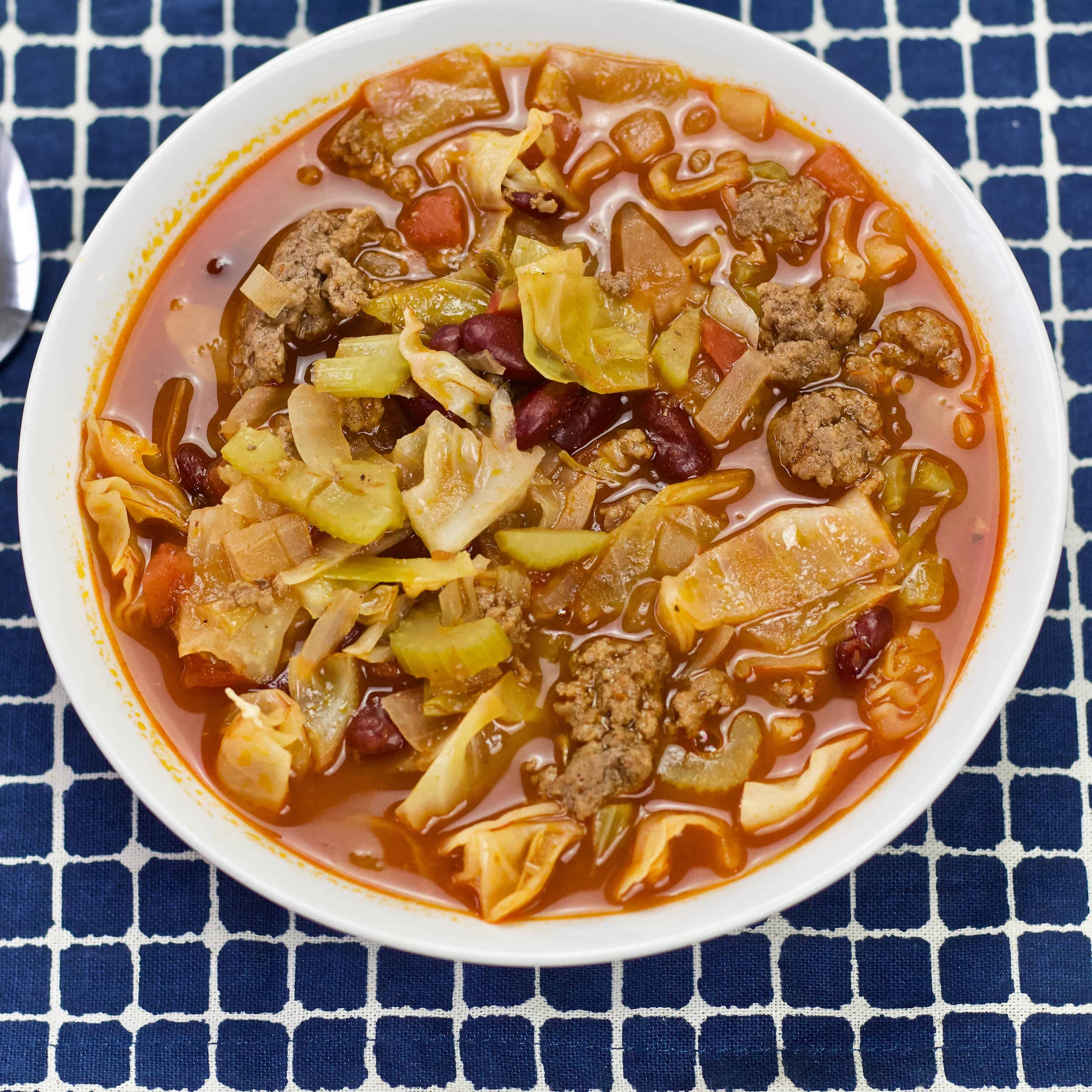 What is traditional Cabbage Soup made of?
In its simplest form, Cabbage Soup is made from good quality, fresh cabbage, onions, canned tomatoes, chicken stock and spices. It is a modest soup that depends largely on the technique used to make it, as well as the quality of ingredients to yield a delicious, yet basic soup.
We are all most familiar with adaptations to Cabbage Soup which include adding a protein like ground beef and sometimes pork sausage, kidney beans, and extra veggies such as carrots or even kale.
Our recipe originally came from Snohomish Washington where a neighbor was raised. They have Irish roots and love serving this soup for Holidays like St. Patricks Day. This soup is so popular you can find it by googling Cabbage Patch Soup Snohomish. Our family has loved this recipe for decades.
Is Cabbage Patch Soup healthy?
Cabbage Soup is a wonderful soup that ranks high on the health meters. It is diary and gluten free, making it friendly for many diet preferences. It is a high protein soup with a low fat broth base that will not add unnecessary calories. Cabbage is also a healthy vegetable that provides fiber, vitamins k and c and is low in calories.
In its most traditional form, Cabbage Soup is vegetarian but you can up the protein by adding either red meats or beans if you desire.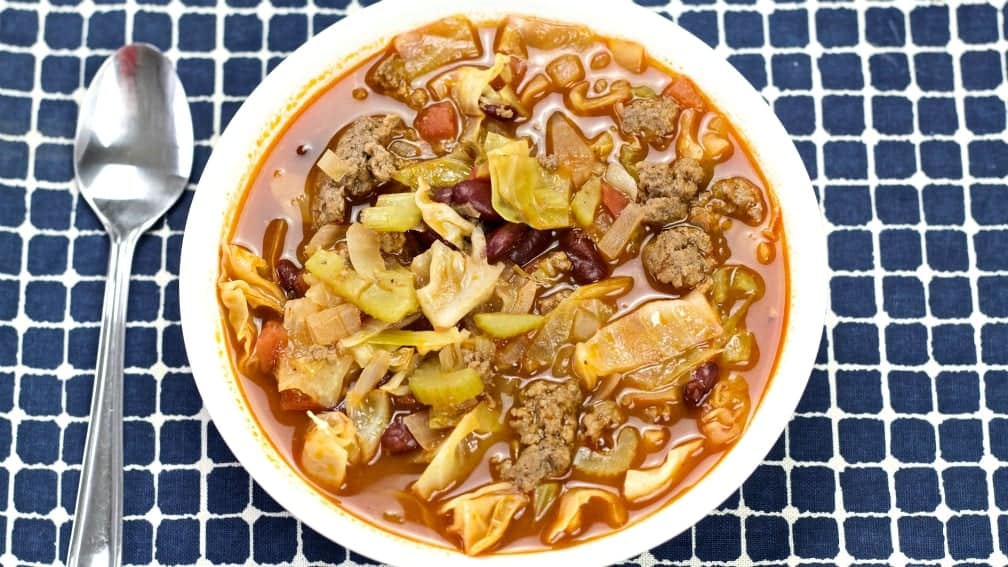 Does simmering soup make it taste better?
Most soups call for low and slow cook times, there is good reason for this as it allows the ingredients to develop and deepen. Slow cooking and simmering will yield a richer flavor in your soup and will help the ingredients to release their natural oils and essence. Texture is also greatly improved the longer you allow a soup to cook, everything will soften and blend, while at the same time, absorbing the flavors of other ingredients that they have been paired with.
Soups can of course be whipped together quickly as nutritious bowls of goodness, but if you want the very best flavor development take time to simmer and slowly cook the soup.
How do I freeze Cabbage Patch Soup?
Cabbage Patch soup stores and freezes very well. It can be kept in your freezer for 3 months without compromising flavor or texture, and it can be stored in your fridge as leftovers for 3-4 days. After you soup has cooked, remove it from the heat source allowing it to cool completely. Transfer it to an airtight container and place it in the fridge.
For freezing, make sure the soup has cooled completely, then transfer it to a freezer safe airtight container. Be sure to write the date on the container and store it level in your freezer. To reheat, remove the container from you freezer and move it to your fridge allowing it to thaw overnight. Once it has thawed, transfer the soup into a large stock pot and slowly reheat on your oven range.
Cabbage Patch Soup Recipe
Cabbage Patch soup has a long history that originated in Russia in the 9th century. There were early variations of it which included the use of spinach, sauerkraut and other ingredients, which changes its name. But in it's most simple form it is a cabbage soup with very few accompanying ingredients.
Americans are most familiar with recipes like the one we are sharing which includes extra ingredients, bringing it into the realm of a hearty soup that can stand alone as a full meal.
Making this soup is very easy and if needed, it can be enjoyed within 30 minutes, though we always recommend allowing soups to cook for as long as possible to ensure the best flavor development. We are sharing all three cooking methods below.
More Delicious Soups: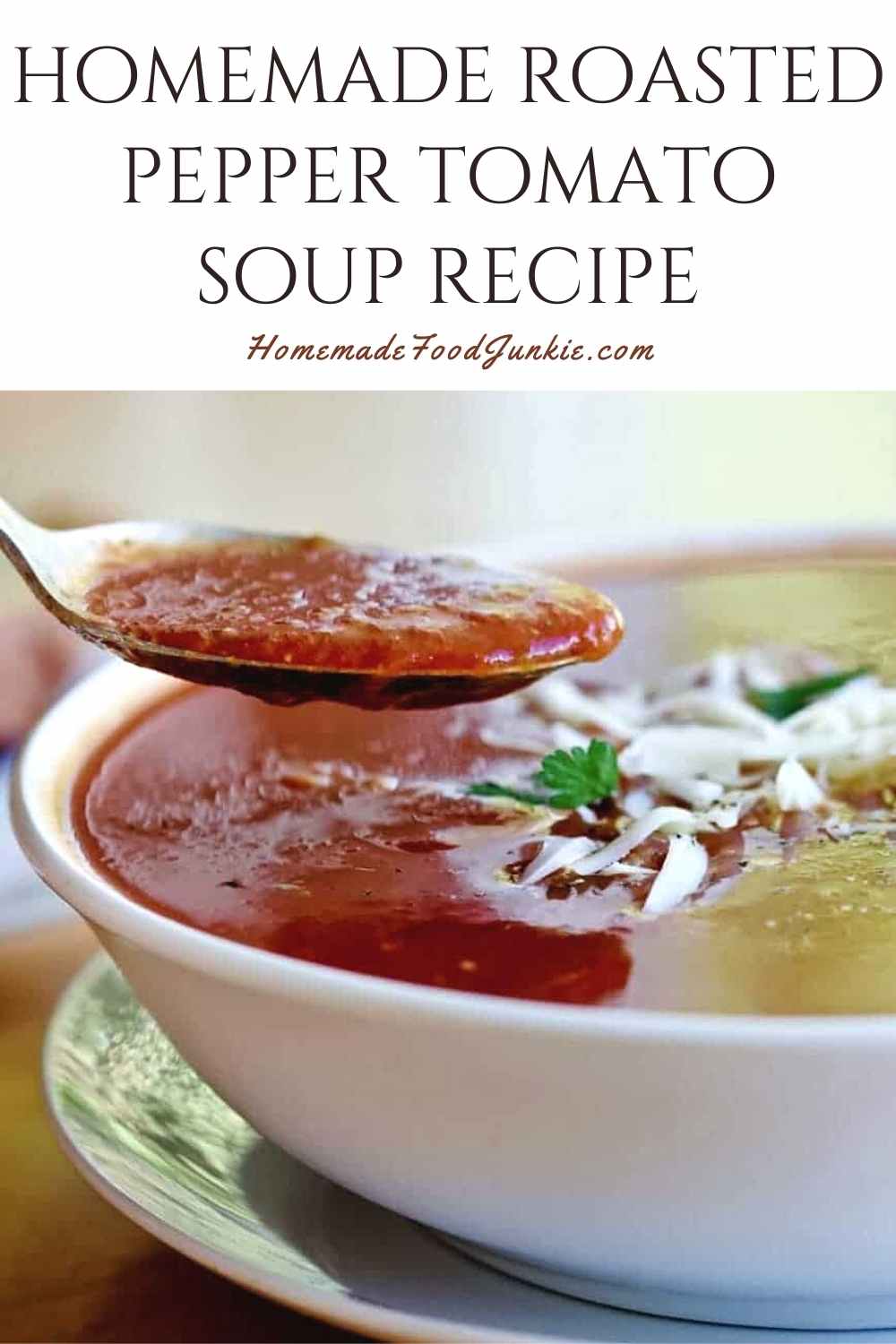 Slow Cooker method
If you are going to be gone all day here's how to make this soup in your crock pot.
We recommend you brown the hamburger first, then load the crockpot with all the other ingredients and set it on high for four hours.
The reason for browning the hamburger is to enhance the flavor and texture of the meat. We don't recommend you throw raw hamburger into the crockpot, stock pot or Instant Pot and cook the soup. The meat flavor will be weak and the texture won't be as pleasant.
Cook on high heat for 4 hours or on low heat for 6 to 8 hours. If your slow cooker automatically goes to the keep warm function you can set it 6 hours on low and it won't overcook no matter how long you are away from home.
Stove Top method
This is the traditional way to prepare this soup. It's a spectacular one pot meal that can be ready in 30 minutes
Brown hamburger, celery and onion in a large soup pot.
Add remaining ingredients and allow to boil gently for 20 minutes on medium high heat.
Simmer the soup up to two hours to improve the flavor. You can eat it within 30 minutes if you prefer.
Instant Pot method
The Instant Pot provides a simple, quick method for cooking this soup
Start the saute function and add the ground beef.
Let it brown a bit and add the celery and onion.
Add remaining ingredients and use the soup function set to 20 minutes to cook it.
Quick release and enjoy!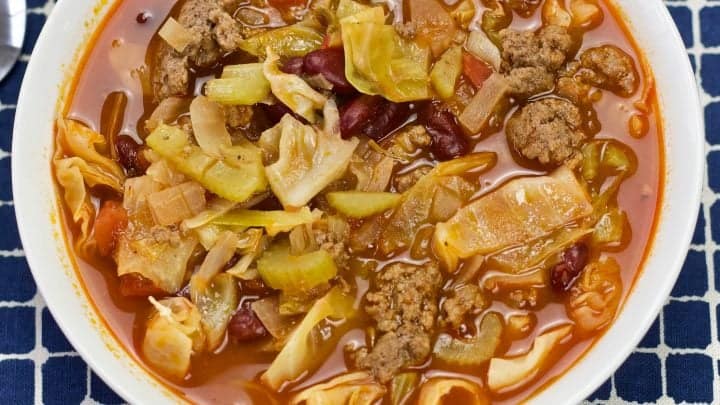 Yield:

10
Cabbage Patch Soup Recipe
Delicious homemade Cabbage Patch soup! Hamburger and cabbage team up with kidney beans to create a filling, healthy meal for your family. Quick and easy High-Fiber, Dairy-Free, Gluten-Free dinner.
Ingredients
1 1/2 lb. Hamburger
4 to 5 stalks celery-diced
1/2 medium onion-diced
1 tbsp Minced Garlic
1/4 tsp. pepper
1/4 tsp. Chili powder
1 15 oz. can tomatoes
1 15 oz. can kidney beans
1 15 oz. can beef broth or equivalent
1 15 oz. Can tomato sauce
1/2 medium head green cabbage
Instructions
Brown hamburger, celery and onion in a large soup pot.
Add remaining ingredients and allow to boil gently for 20 minutes on medium high heat.
Simmer the soup up to two hours to improve the flavor-but this soup can be served within a half hour of making it.
For the crockpot: Brown the hamburger separately, then load all the ingredients into the crockpot. Set it on high for four hours. Serve.
Notes
NOTES:
I Never drain my canned beans or other canned ingredients when making this soup (or any of my soups). I actually pour the canned contents into the pot or crock and then rinse the cans and add that water too. I don't mention that in the instructions because you can adjust the soupiness to taste. For best flavor use water sparingly.
Slow cooker Instructions:
Brown and season the hamburger as directed.
Add Remaining prepared ingredients into your slow cooker.
Cook on HIGH HEAT for four hours OR
LOW HEAT for 6 to 8 hours.
Recommended Products
As an Amazon Associate and member of other affiliate programs, I earn from qualifying purchases.
Nutrition Information
Yield
10
Serving Size
1
Amount Per Serving
Calories

244
Total Fat

9g
Saturated Fat

3g
Trans Fat

0g
Unsaturated Fat

4g
Cholesterol

37mg
Sodium

781mg
Carbohydrates

27g
Fiber

4g
Sugar

5g
Protein

15g
Follow Us:
We enjoy meeting you on our social networks. Follow us on Facebook, Pinterest, Instagram . Tag us with your pictures of our recipes and comment on how it went for you. We would love to see what you do with them.
We often like, comment and share your posts of our recipes on our daily Instagram stories.
Ask questions and rate the recipe in the comments section below. Please share what you did with this recipe. We are always looking for more and better ways to make homemade food. Other cooks love your ideas!
Recent Posts: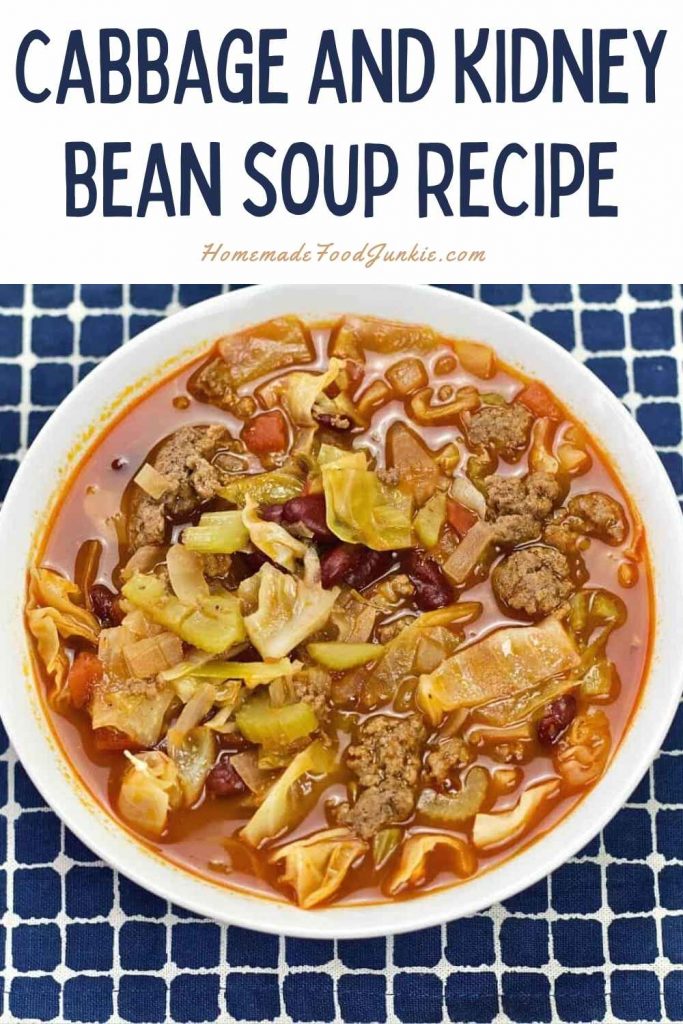 This post was originally published September 28, 2014. It has been updated and republished with new pictures and video.