A sparkling sweet Italian Cream Soda cocktail with warm vanilla caramel flavors. Perfect after dinner drink or happy hour refreshment.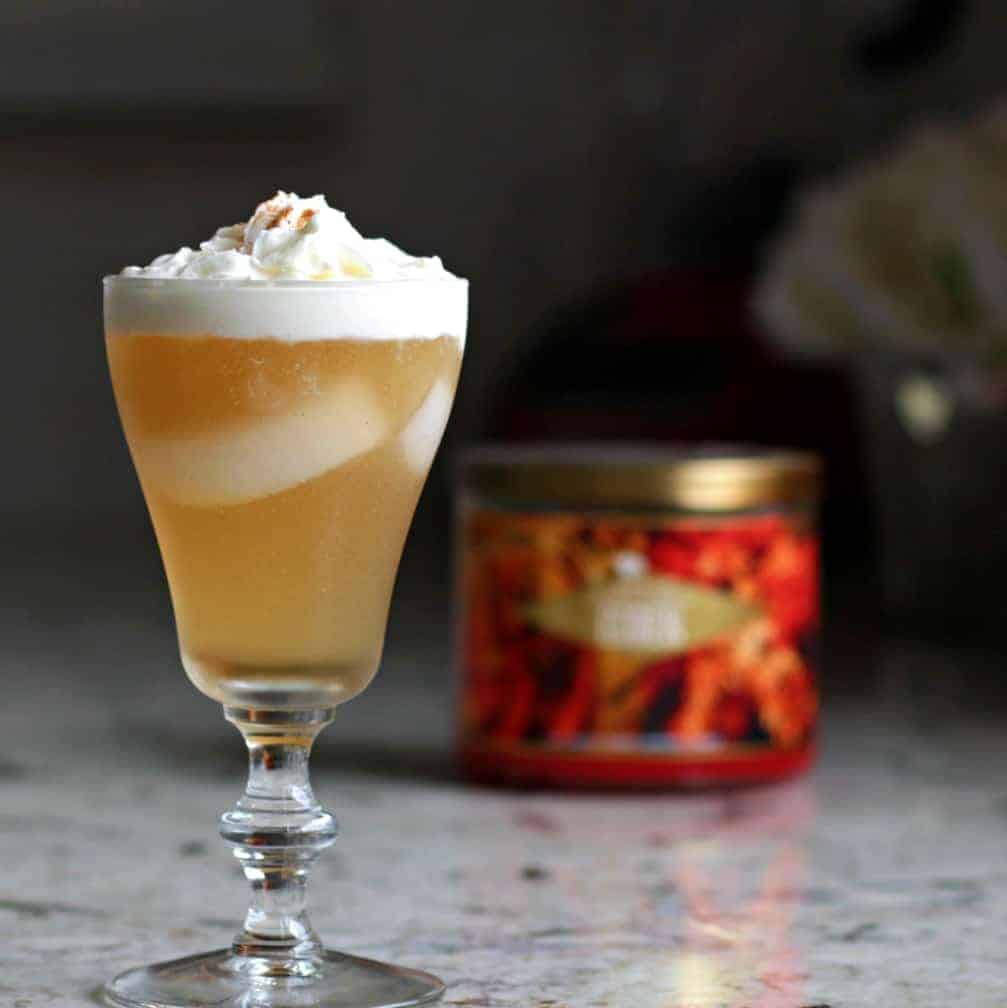 This Fall drink is so easy to make and fun to share with your guests.
Watch the video to see the complete recipe demonstration.
This Cocktail is all my own creation. I'm a bit proud of it. My husband and I spent a very fun night or two getting the proportions correct for this heavenly sweet Fall cocktail.
We slightly disagree on the proper amount of the whisky. I was only going to add 1/2 oz. of the caramel whiskey. Hubby doubled it and stands by it.
You may adjust the alcohols a bit to suit yourself. Let us know your favorite combinations!
Look HERE for More Homemade Food Junkie cocktail Recipes.
More Cocktails Made with Flavored Vodkas and Flavored Whiskey.

The smirnoff flavors of vodka add so much to your cocktail experience. I've used several of them with great results. Vanilla vodka brings a lovely light sweet warmth to this drink.
Caramel whiskey is also a favorite of ours. Look below for more ideas about how to use flavored alcohols.
Caramel Vanilla Italian Cream Soda Recipe:
Vanilla Caramel Italian Cream soda cocktail taste just like…a homemade Italian cream soda.
Only this one comes with a lovely kick of alcohol and beautiful warm flavors in a cold drink. You'll savor every fizzy sip of this carbonated dessert cocktail.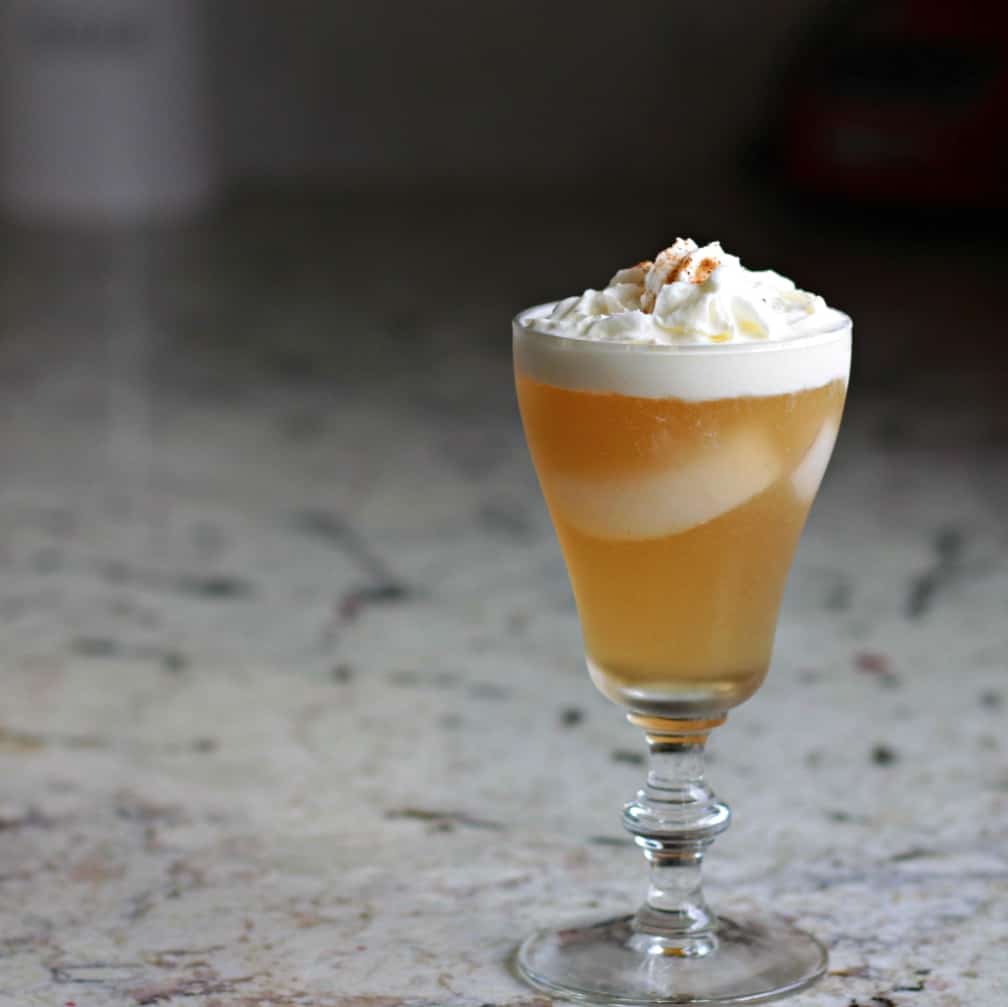 The Ingredients:
Vanilla flavored smirnoff vodka is just the thing for this cocktail. I was thinking of using my whipped cream vodka but I really wanted to add more vanilla to this recipe. I'm very happy with the results.
The toasted Caramel black velvet whiskey tastes like liquid caramel. This whiskey is smooth and beautifully combines with the other flavors in this dessert cocktail.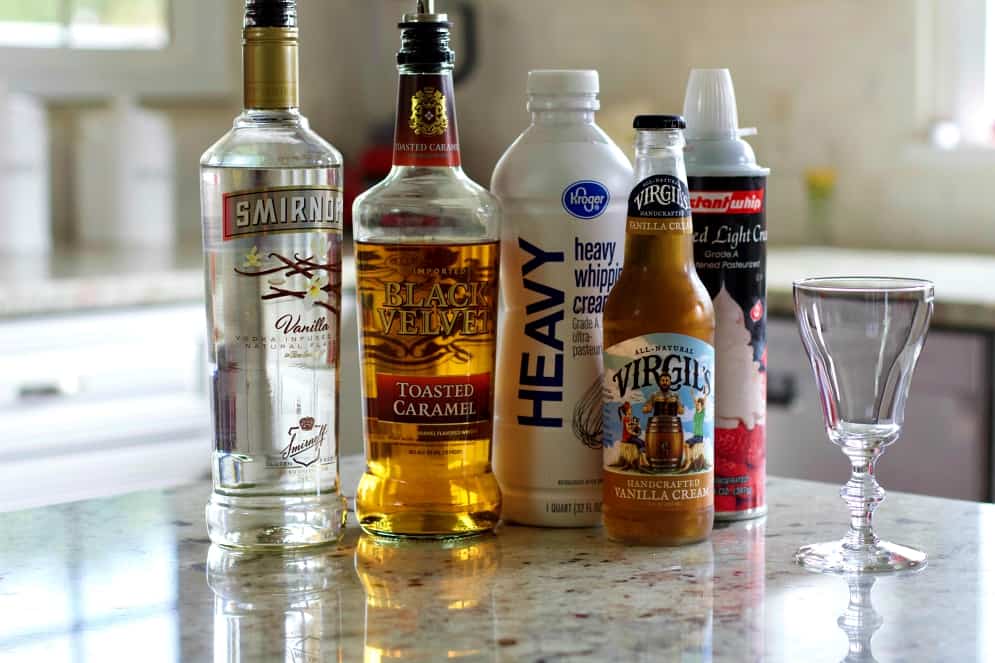 Smirnoff vanilla vodka and Black Velvet caramel whiskey are both reasonably priced and easy to find in your local grocery. I'm sure you could also use other brands. Let us know your favorites!
This rich sweet blend of Vanilla and toasted Caramel flavored alcohols is further enhanced by a sparkling cream soda made with all natural ingredients.
Virgil's handcrafted Vanilla Cream soda adds a gorgeous rich sparkling vanilla soda vibe to this drink.
You'll find Virgil's or other high end brands of cream soda at your local grocery. For the best flavor avoid the cheap cream sodas for this cocktail.
Cocktail Ingredient List:
Black Velvet Caramel whiskey
Smirnoff Vanilla vodka
Virgil's cream soda
Heavy cream
For Garnish:
The Glass:
This drink fits nicely in a 10 oz. cup with ice in it. Be sure to keep some head room on top so you can add the whipped cream without the overflow you see here. It's a bit sticky.
Process:
Here is the complete process for making the Caramel Vanilla Italian soda Cocktail. Also watch our video recipe demonstration and read our printable recipe for more details.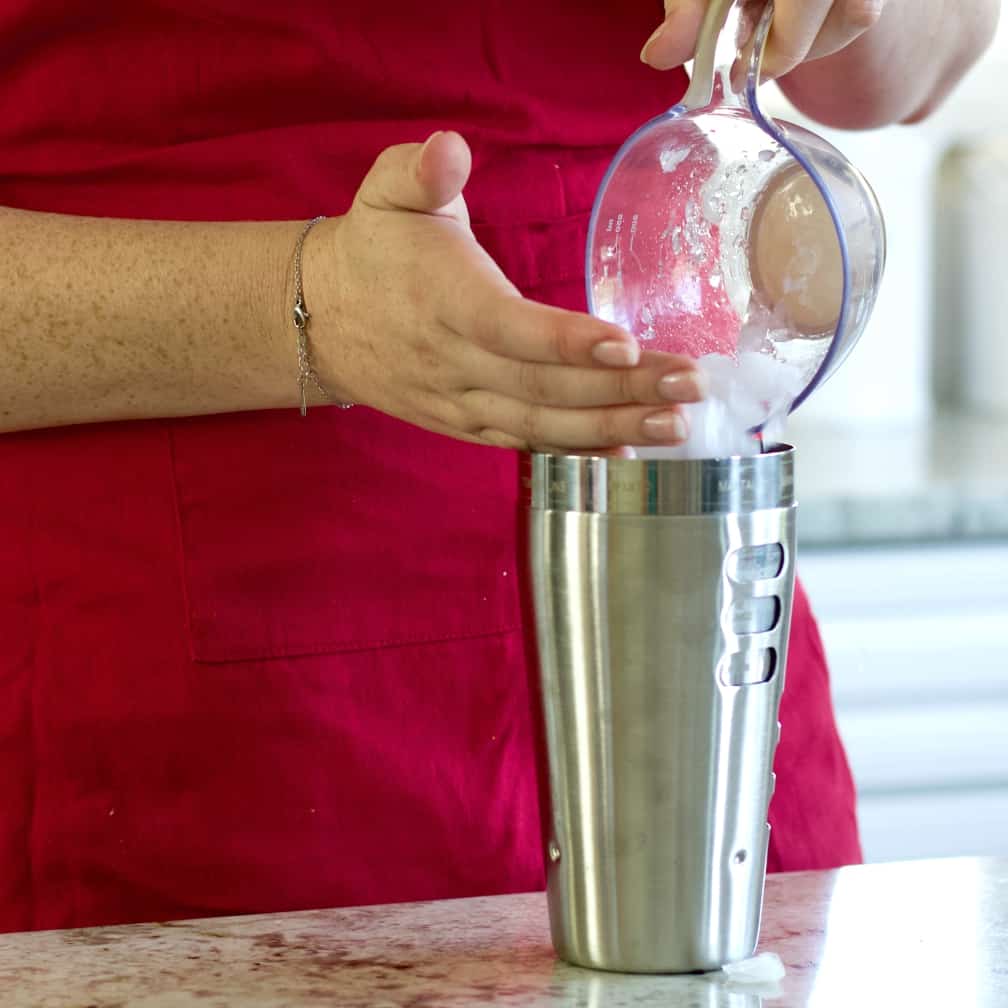 This drink is perfect for large groups.
You can make it in large shaker batches of up to 5.
Set out your ice filled serving glasses.
Just shake the alcohols, measure two ounces per drink and pour.
Add the cream soda into each glass
Top each glass with the heavy cream.
Garnish and serve!
Caramel Vanilla Cream Soda Cocktail Printable Recipe Card: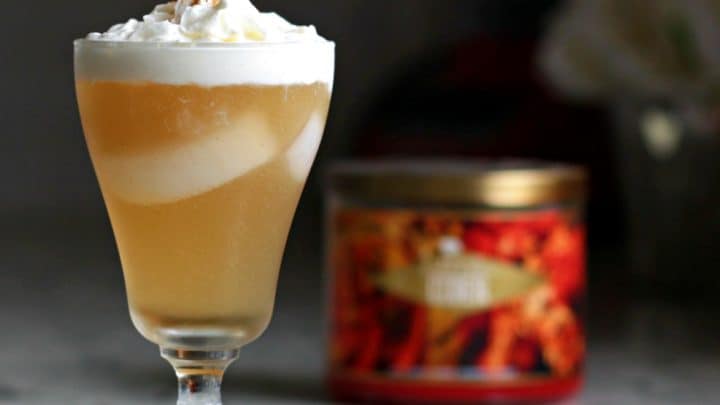 Yield:

1
Caramel Vanilla Cream Soda Cocktail
This is a delicious cocktail in the spirit of an Italian Cream Soda. Perfect Sparkling after dinner drink or afternoon respite.
Ingredients
1 oz. caramel whiskey
1/2 oz. vanilla vodka
3 oz. virgil's cream soda
1/2 oz. heavy cream
Instructions
Make the Cocktail:
Fill your cocktail shaker with ice.
Measure and Pour the caramel whiskey and Vanilla vodka into your shaker
Shake vigorously 30 seconds
Add ice to your glass
Pour the cocktail into the ice filled glass.
Add the cream soda
Pour in the heavy cream
Garnish Suggestions:
Add a dollop of whipped cream on top
Sprinkle with nutmeg
Notes
You may use cinnamon or other spices you prefer for the sprinkle.
Nutrition Information
Yield
1
Serving Size
1
Amount Per Serving
Calories

288
Total Fat

5g
Saturated Fat

3g
Trans Fat

0g
Unsaturated Fat

2g
Cholesterol

17mg
Sodium

112mg
Carbohydrates

30g
Fiber

0g
Sugar

30g
Protein

1g