This Espresso Martini drink is a scrumptious blend of Kahlua, vodka, espresso and simple syrup; making the perfect after dinner cocktail or happy hour refreshment.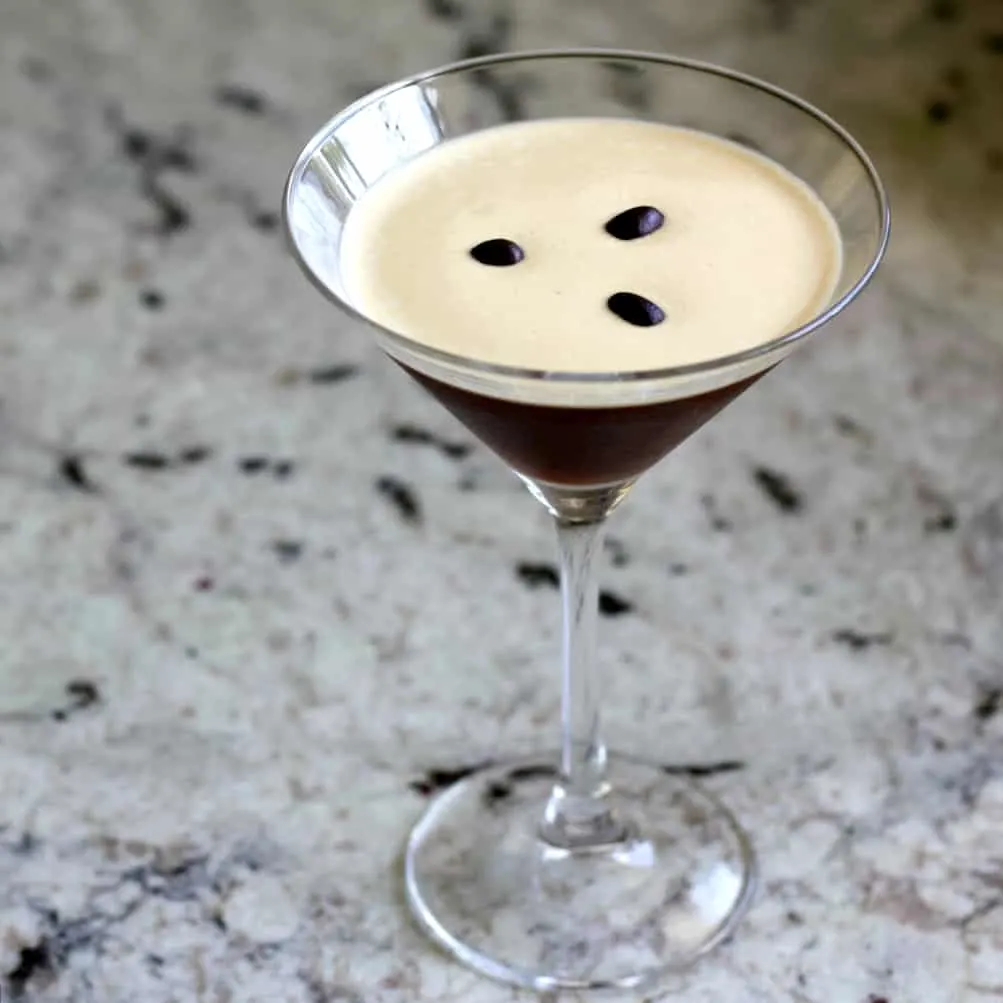 Espresso Vodka Martini
What liquor is best for an Espresso Martini?
Vodka is the traditional liquor used to make Espresso Martinis. Vodka balances out the strong flavors of coffee espresso and blends beautifully with the chocolate elements creating a strong but sweet, rich and smooth cocktail often found on dessert drink menus.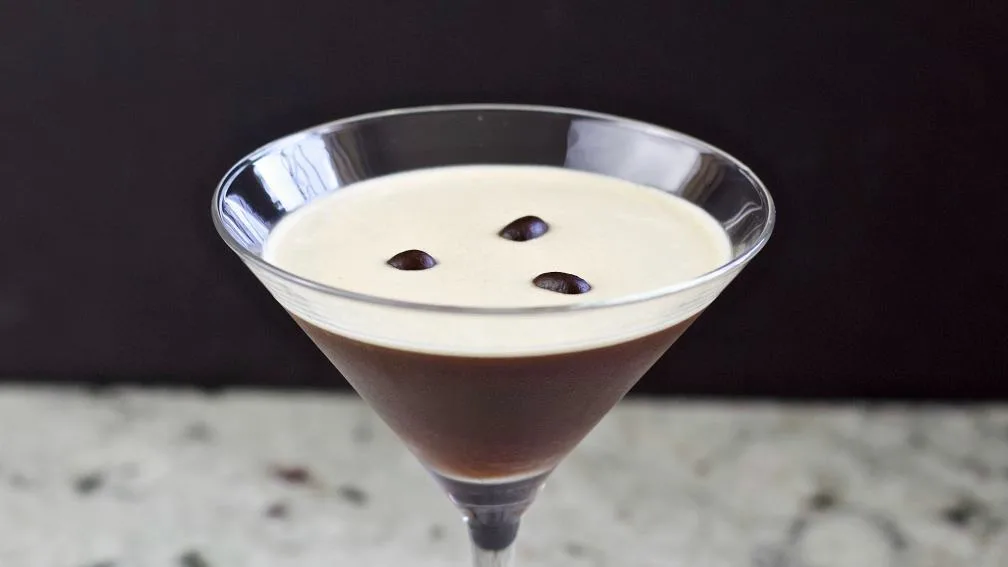 Why do you put 3 espresso beans on an Espresso Martini?
While you can garnish your Espresso Martini any way you wish, the traditional way to finish this drink is by dropping 3 espresso beans on top. It is believed that the beans were meant to represent health, wealth and happiness.
What is the history of Espresso Martinis?
It is believed that Espresso Martinis were created by famous London bartender Dick Bradsell in 1983 who, when asked by a model, was tasked to make a drink that combined the upper of caffeine with the downer of alcohol. Think of it like the original Vodka Red Bull.
More Vodka Drinks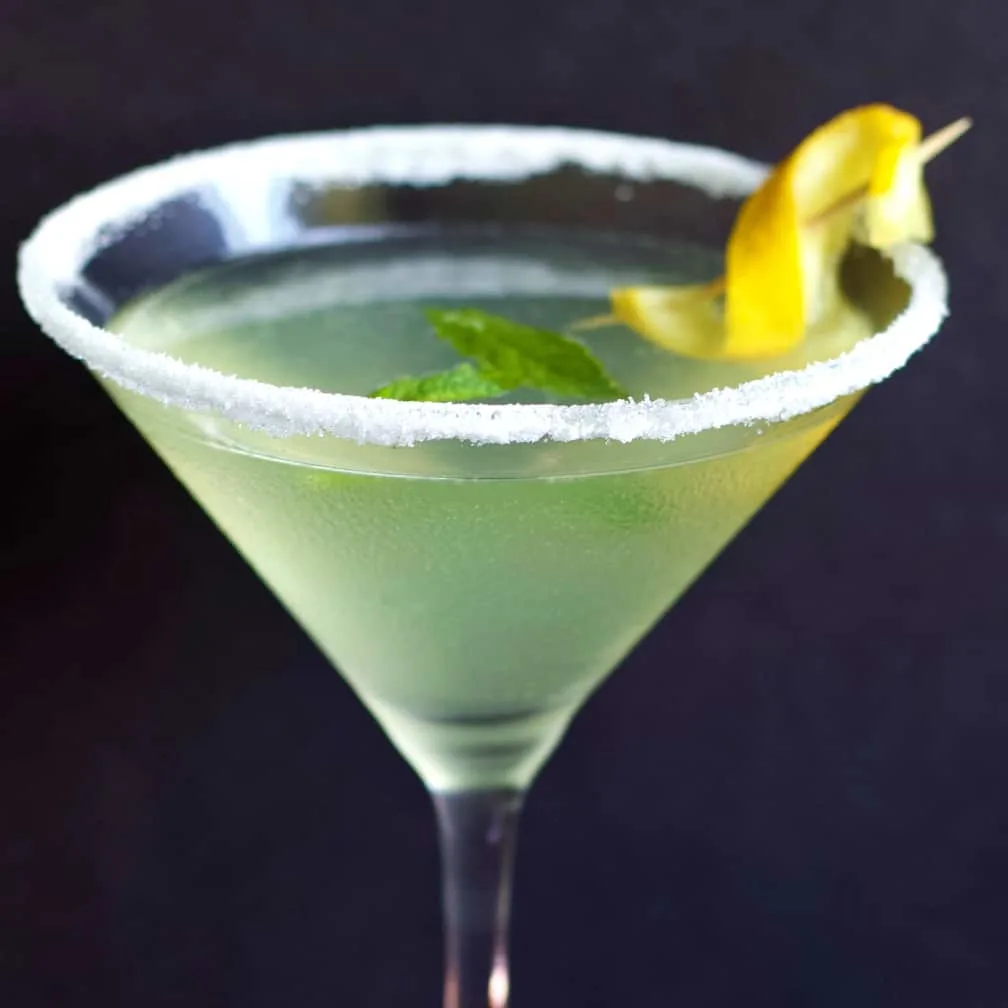 Ingredients in the Espresso Martini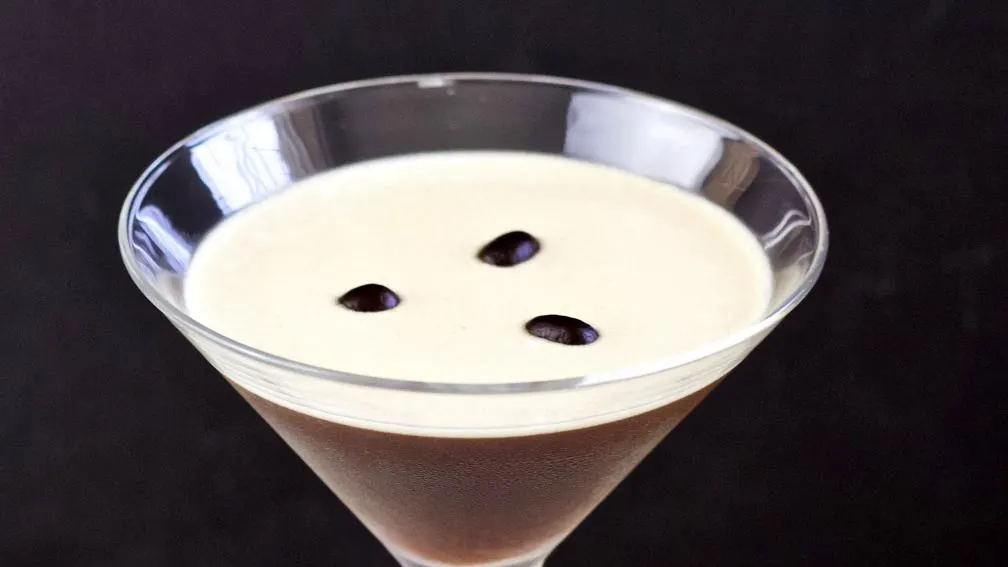 The Espresso:
If you have your own espresso maker in your home, make a short extraction shot of espresso and chill it before making this martini.
A short shot of espresso has less bitter and more acid flavors with less volume.
The espresso must be properly chilled or you will have trouble with too much dilution when the ice in you cocktail shaker melts too much.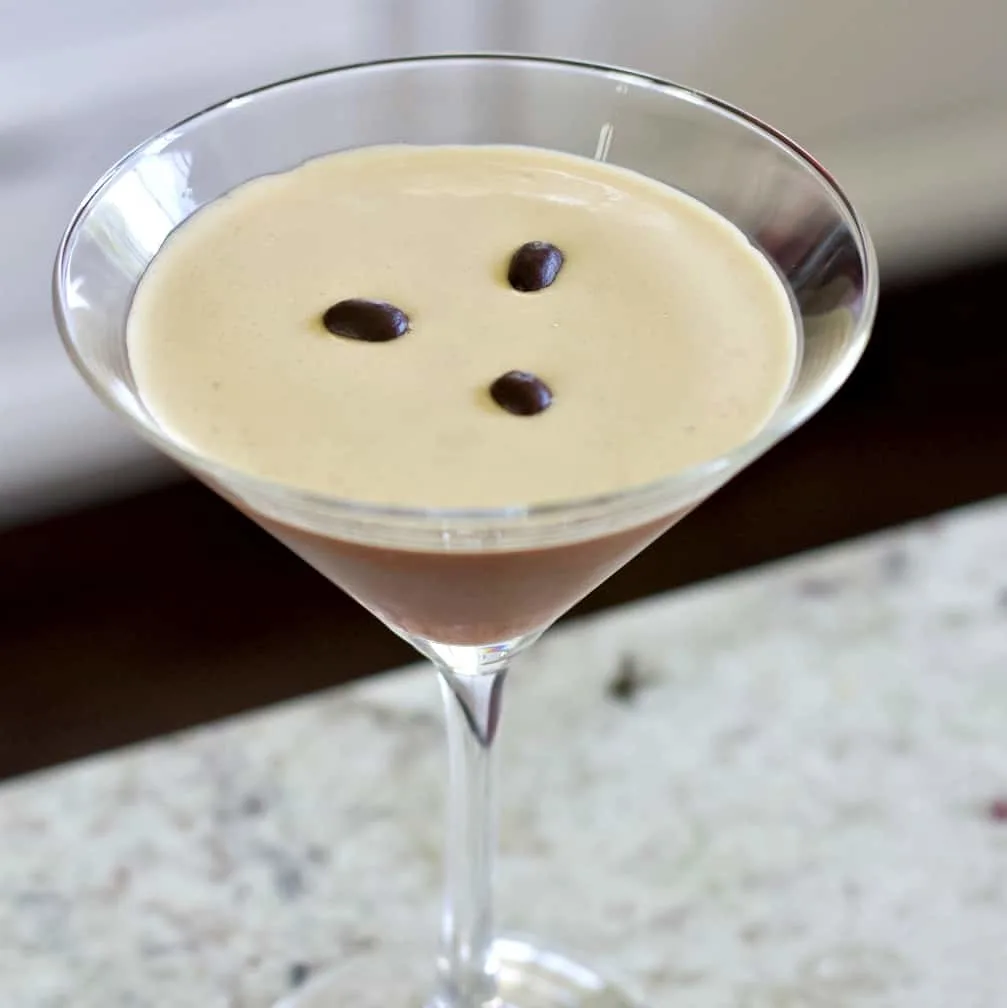 If you don't have your own espresso machine, you can purchase pre-made espresso in most mainstream grocery stores.
Our favorite cold coffee drink and hot coffee add-in is High Brew brand Cold brewed coffee. They are sold in 8 oz. cans at the grocery. Cold brew is another great option if you don't want the strength of a straight shot of espresso.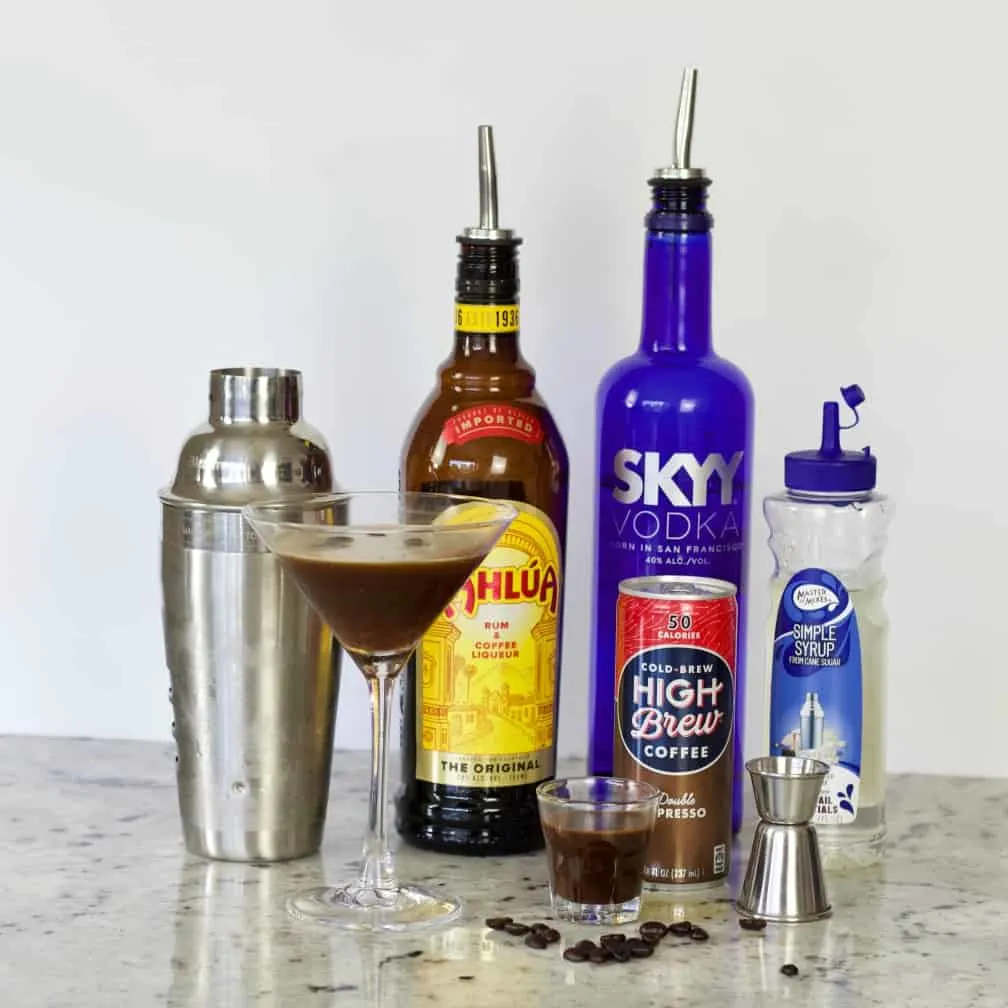 To make this martini with cold brew simply
Reduce the vodka to 1 oz
Use High Brew Vanilla Cold Brew for the espresso
Cold Brew coffee flavors include Double Espresso, Black and Bold, and Salted Caramel.
It is a a mess free, simple way to make this delicious dessert drink without having to make and chill a fresh shot of espresso.
The Vodka:
This cocktail is delicious with kahlua, espresso and simple syrup, so your vodka flavor is not going to show much.
Smirnoff or Skyy vodka is perfect for this recipe because it won't be the prominent flavor presence.
Substitution to try
You could choose to use a chocolate flavored vodka for a bit more velvety chocolate flavor, or vanilla to give it a rich warm flavor.
You can also use Creme de Cacao instead of the simple syrup if you have it on hand.
Kahlua:
Kahlua is a fantastic liqueur to use for this drink because it blends into a creamy foam with the espresso in this martini.
If you prefer, you can use Baileys or any brand of coffee liqueur you like.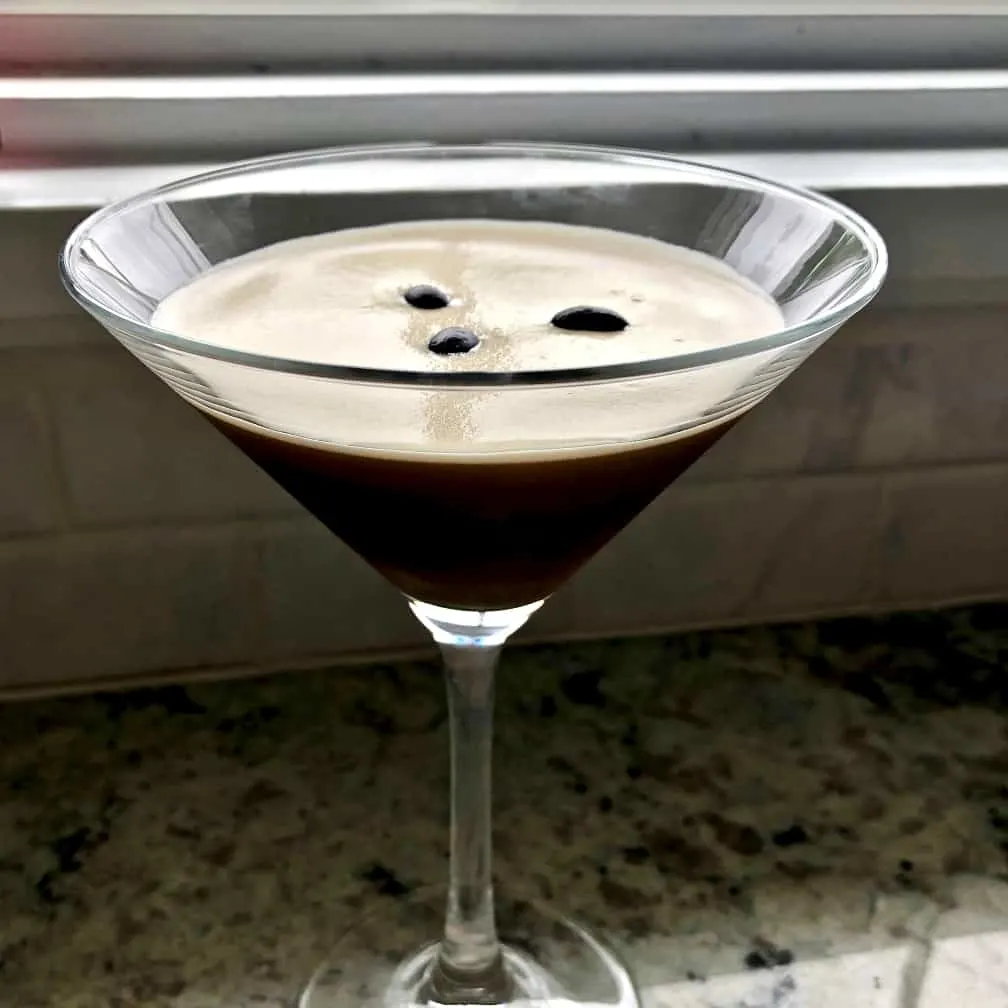 Espresso Martini Recipe:
Follow the simple process you see pictured. Proportions can be found in the recipe card.
You want foam on your cocktail as you see pictured here. Shake the cocktail shaker for as long as you can to get that creamy foam top. After you pour the cocktail the foam will float to the top. Garnish with three espresso beans and enjoy.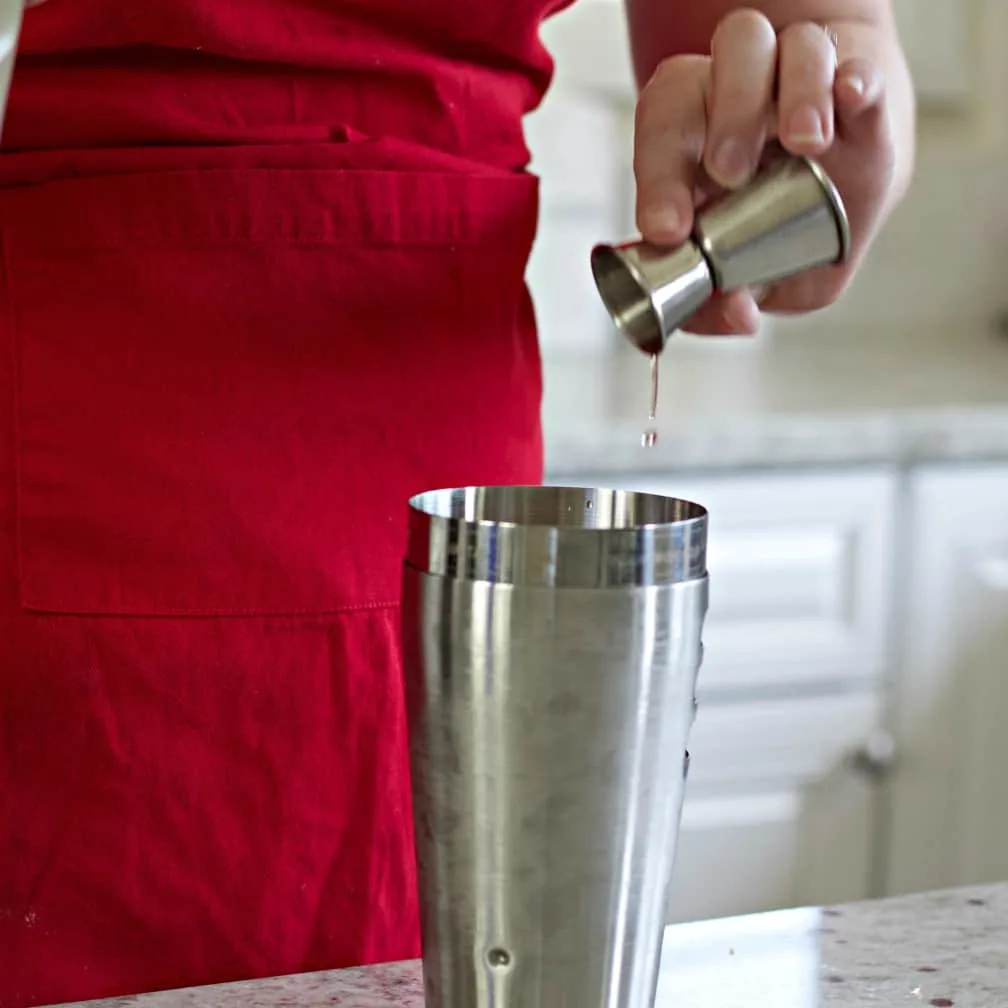 Your Printable Recipe: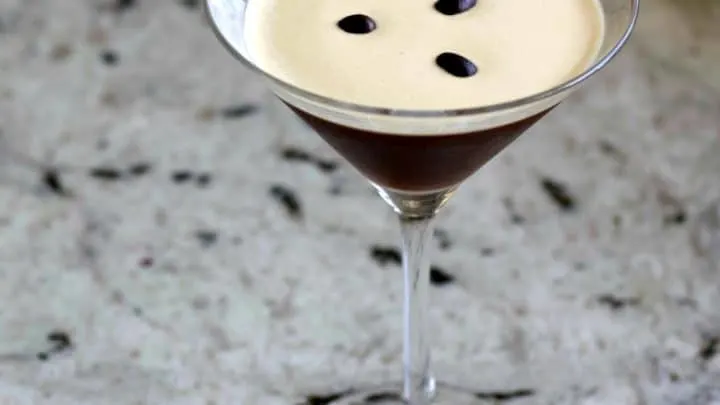 Yield:

1 Martini
Espresso Martini
Espresso (or cold brew) and Kahlua are the base for this delicious, conflicted vodka Martini. Jazz up up on caffeine while the alcohol take the edge off. A sweet combination for a lovely vodka martini.
Ingredients
2 oz. vodka
1/2 oz. Kahlua
1 oz. Espresso (Or cold brew)
1/4 oz. simple syrup
Instructions
Fill a cocktail shaker with ice.
Measure and pour all ingredients into the shaker.
Put the lid on the shaker tightly and shaker at LEAST 30 seconds to a minute.
Pour into your martini glass and serve.
Notes
Garnish Suggestions:
Coffee beans arranged on the top of the drink
Chocolate syrup can be artfully laid around the glass before you pour in the drink.
Shaved chocolate can be arranged on the drink.
Crushed chocolate could be rimmed on the glass prior to pouring the martini.
A bit of lemon zest sprinkled on top or even a lemon curl.
Recommended Products
As an Amazon Associate and member of other affiliate programs, I earn from qualifying purchases.
Nutrition Information
Yield
1
Serving Size
1
Amount Per Serving
Calories

198
Total Fat

0g
Saturated Fat

0g
Trans Fat

0g
Unsaturated Fat

0g
Cholesterol

0mg
Sodium

6mg
Carbohydrates

9g
Fiber

0g
Sugar

9g
Protein

0g
Follow Us:
We enjoy meeting you on our social networks. Follow us on Facebook, Pinterest, Instagram . Tag us with your pictures of our recipes and comment on how it went for you. We would love to see what you do with them.
We often like, comment and share your posts of our recipes on our daily Instagram stories.
Ask questions and rate the recipe in the comments section below. Please share what you did with this recipe. We are always looking for more and better ways to make homemade food. Other cooks love your ideas!
Recent Posts: