French Sweet Crêpes are the classy cousin to traditional pancakes. Breakfast or dessert crêpes are sweeter and thinner than pancakes and roll up beautifully with your favorite filling and topping, making them the perfect meal for a special occasion or holiday morning.
This is a classic French crepes recipe that combines flour, sugar, vanilla extract, butter or coconut oil, milk, and eggs for a delicious European pastry that often replaces pancakes. You can enjoy it simple with a light dusting of powdered sugar, or dress it up with fillings like fresh fruit, Nutella, or custards.
Sweet crepes make a wonderful addition to a brunch spread, a special breakfast for a loved one, or a delicious dessert option.
There are dessert crepes and savory crepes, both are very popular options for a traditional crepe batter like this. It makes this recipe very versatile and easy to prepare in any way you like. The flavor profile of crepes is very mild, and the texture is light and smooth. Crepes can be enjoyed in very creative culinary cultivations, and we hope this recipe can inspire your imagination.
What keeps crepes thin?
The difference in batter between fluffy, heavy pancakes, and light crepes is the lack of lift that crepes will experience during the cooking process. The batter of crepes is very thin and pourable, almost milk like. This lends to much thinner pastry cakes.
The miniscule amount of baking powder, or even lack of in some recipes, will also keep the crepes thin and flat in texture. Sweet crepes are meant to be delicate, simple, and sophisticated. If you find yourself with a fluffy, thick cake on your plate you made yourself a pancake; not a crepe.
Why are crepes rolled with filling?
The practice of rolling crepes came about organically over time. It creates a beautiful presentation that makes the crepes stand out from other dishes, it holds the fillings inside and makes for an easily sliceable bite. Rolling crepes also helps to insult the thin cakes and prevent them from becoming cold and rubbery.
Crepes are also folded as an optional presentation, which has become increasingly popular over the last few decades. Rolling or folding your crepes is completely up to your personal discretion, and both lend to the classy air of crepes.
Are your crepes rubbery?
Sweet crepes are a delicate dish that requires some finesse, attentiveness, and technique to exectute properly. Without some care, crepes can overcook and become rubbery very quickly. There are most commonly a few reason for tough, rubbery crepes.
Too much gluten is a common culprite of rubbery crepes. This is because of either too much flour in the batter, or mixing the batter aggressively for too long which builds gluten. Because crepes are a delicate pastry, take care to build a balanced batter, and handle it gently.
Overcooking crepes is another reason for tough, chewy crepes. They don't take more than a minute, if that, to cook through. Be mindful to stay with the crepes, flip quickly and gently, and remove from the heat promtly.
Not enough fat or liquid can be an issue with the texture of crepes as well. Butter and milk are key ingredients in crepes, and without them the crepes will be dry, tough, and dense. The presence of dairy creates a barrier to the development of gluten which keeps them soft and light. Make sure you are using enough good quality milk and butter, or oil, in your crepes for the best texture.
Do your crepes stick to the pan?
There is nothing worse than building the perfect batter and pouring a beautiful crepe, only to have it stick and break apart in the pan. Here are some common pitfalls to be aware of when cooking your crepes.
Using the best pan is important. A good quality, heavy bottomed non-stick pan is essential for even heat distribution and cooking.
Make sure your pan is hot enough before pouring the batter. A properly heated pan will create a seal barrier immediately which will help the crepe lift out of the pan.
Make sure your pan is not too hot. On the flipside, a pan that is much too hot will not only burn your crepes, it will cause them to stick to the pan.
Don't be afraid of butter or coconut oil. Butter and coconut oil are the best options for fats in crepes. They add amazing flavor, and can keep the crepes from sticking to the pan.
Do you chill the batter?
Some chefs recommend making the batter the night before and letting it sit over night or at least an hour before cooking to remove the air from the batter and avoid air pockets forming in the crêpes. It can also help in the overall texture and bake of the crepes sweet, so it is a practice that we recommend following for best results.
What are some filling ideas for sweet crepes?
Crepes have been filled with a variety of sweet ingredients, and can be as simple or decadent as you desire. Here are some of our favorite suggestions for sweet fillings.
Fresh fruit compote
Lemon or blueberry custard
Jams like apricot, peach, strawberry, raspberry…
Marmalade and apple butters
Sweet cream cheese fillings
Whipped cream
Banana fosters filling
Canoli crepes with mini chocolate chips
Caramel drizzles
Dusting with cinnamon and sugar
Filled with Nutella
How can I make savory crepes?
Savory crepes have gained in popularity and provide a delicious variation to the traditional sweet crepes. Here are some tasty ideas for savory options.
Ham, Swiss cheese, and gravy
Spinach pesto filled
Monte cristo crepes
Mushroom, garlic, and tomato
Shrimp with a garlic butter gravy
Eggs benedict with Hollandaise
Are your crepes cracking when you fold them?
If your crepes are brittle and crack when you are folding or rolling them, they are too thin and require more flour. Add a tablespoon or two of flour to the batter. This should strengthen the crepes and make them strong enough to withstand folding and rolling.
How do you keep crepes warm at serving?
Place the serving plate in your oven set to warm, or 200 degrees F. The crepes can also be served an a warmed plate at the table, which will help to keep them soft and tender in texture as well.
French Crepe Recipe
After you make the batter, turn up the heat to medium on your stove
Melt a tiny bit of coconut oil in the pan and pour in about 1/4 of a cup of batter into the center of the pan
Pick up the pan and swirl the batter gently until it spreads to the circumference of the pan bottom
Cook until the edges of the crepe are firm and a little lighter than the middle
Slide your spatula under the crepe and flip it over quickly
Very briefly cook it and then remove the crepe from the heat
Crepes are best enjoyed immediatly, so fill and serve right away.
Yield:

12 servings
Sweet Crepes
Sweet Crêpes are a big pancake… but not. Breakfast or dessert crêpes, which is what I made here, are a little sweeter and thinner than pancakes and roll up beautifully with your favorite filling and topping.
Ingredients
1 1/2 Cups flour
1 Tablespoon sugar
1/2 tsp. baking powder
1/2 tsp. salt
2 Cups milk
2 eggs
1/2 tsp. vanilla
2 Tablespoons melted coconut oil
Instructions
Make the batter in your blender or whisk the ingredients in a mixing bowl.
Let the batter sit if you prefer, an hour or up to overnight in the fridge. Otherwise use immediately.
Pour 1/4 Cup of the batter into the center of a heated non stick 8 inch frying pan with just a teeny bit of coconut oil or butter melted in the pan.
Immediately pick up the pan and swirl the batter so it cover the bottom of the pan evenly and return to burner.
Let cook briefly until the edges firm and lighten.
Flip the crepe over with a spatula.
Cook very quickly until just done. Repeat until batter is gone.
Stuff and roll with the filling of your choice and top with confectioners sugar, whipped cream and cinnamon.
Nutrition Information
Yield
12
Serving Size
1
Amount Per Serving
Calories

114
Total Fat

4g
Saturated Fat

3g
Trans Fat

0g
Unsaturated Fat

1g
Cholesterol

34mg
Sodium

151mg
Carbohydrates

15g
Fiber

0g
Sugar

1g
Protein

4g
Be sure to check out these other delicious breakfast recipes!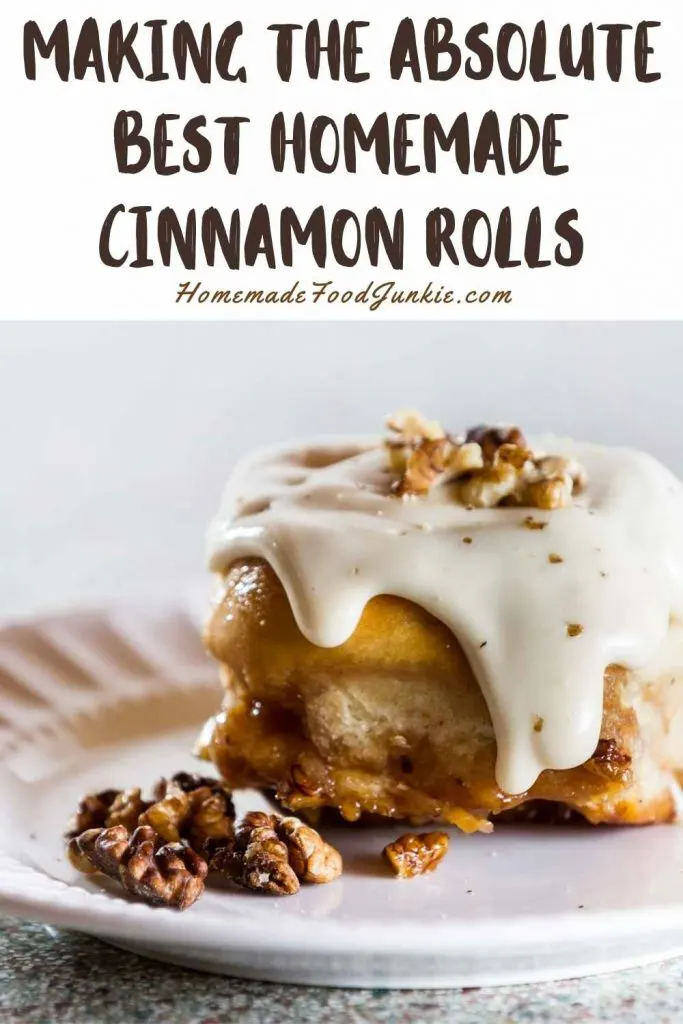 Follow Us:
We enjoy meeting you on our social networks. Follow us on Facebook, Pinterest, Instagram . Tag us with your pictures of our recipes and comment on how it went for you. We would love to see what you do with them.
We often like, comment and share your posts of our recipes on our daily Instagram stories.
Ask questions and rate the recipe in the comments section below. Please share what you did with this recipe. We are always looking for more and better ways to make homemade food. Other cooks love your ideas!
Recent Posts:
Recipe Source: Girl inspired.com