Homemade Apple Turnovers made with fresh pastry dough, crisp apples and a blend of sugar and spices are the perfect dessert snack. Pillowy soft with a fluffy, lightly browned crust and finished with a scratch made vanilla sugar glaze. These turnovers are one of our favorites and we know they will be yours too.
Our scratch made Puff Pastry is easy to prepare and makes all the difference in your pastries. You can of course opt to use a pre-made pastry dough, but if you have time, we recommend making your own.
Watch our video demonstration on this recipe to see the process of making these turnovers with our homemade pastry dough.
Read our complete tutorial on how to make your own simple puff pastry. You will need one recipe of our homemade puff pastry for this turnover recipe.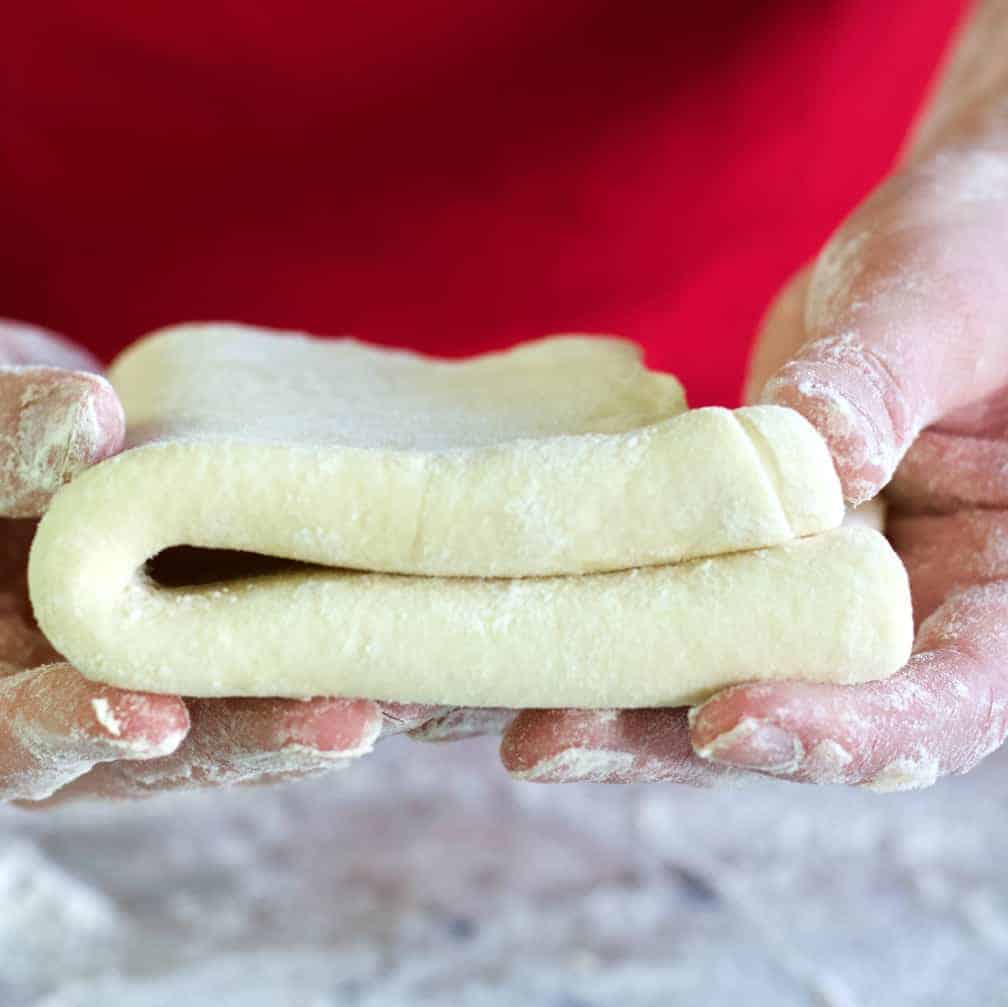 If you don't have puff pastry on hand or prefer not to make it, you can you a pie crust pastry.
What is the best apple to use for Apple Turnovers?
Crisp, tart and slightly sweet apples like Granny Smith and Golden Delicious are best for baking as opposed to the softer, sweeter varieties such as Gala, Fuji or Braeburn. You want to select apples that won't add too much sweetness to the baked goods, as well as holding the texture in the baking process.
Sweet apples have a tendency to break down and become mushy when cooked, making them better varieties for apple sauce.
Apple Turnovers using pie crust
Apple turnovers with pie crust rather than puff pastry are also delicious and a good option if you don't want to mess with the more delicate puff pastry. We recommend you fold and roll out the pie pastry about five times and then chill it for a more flaky result.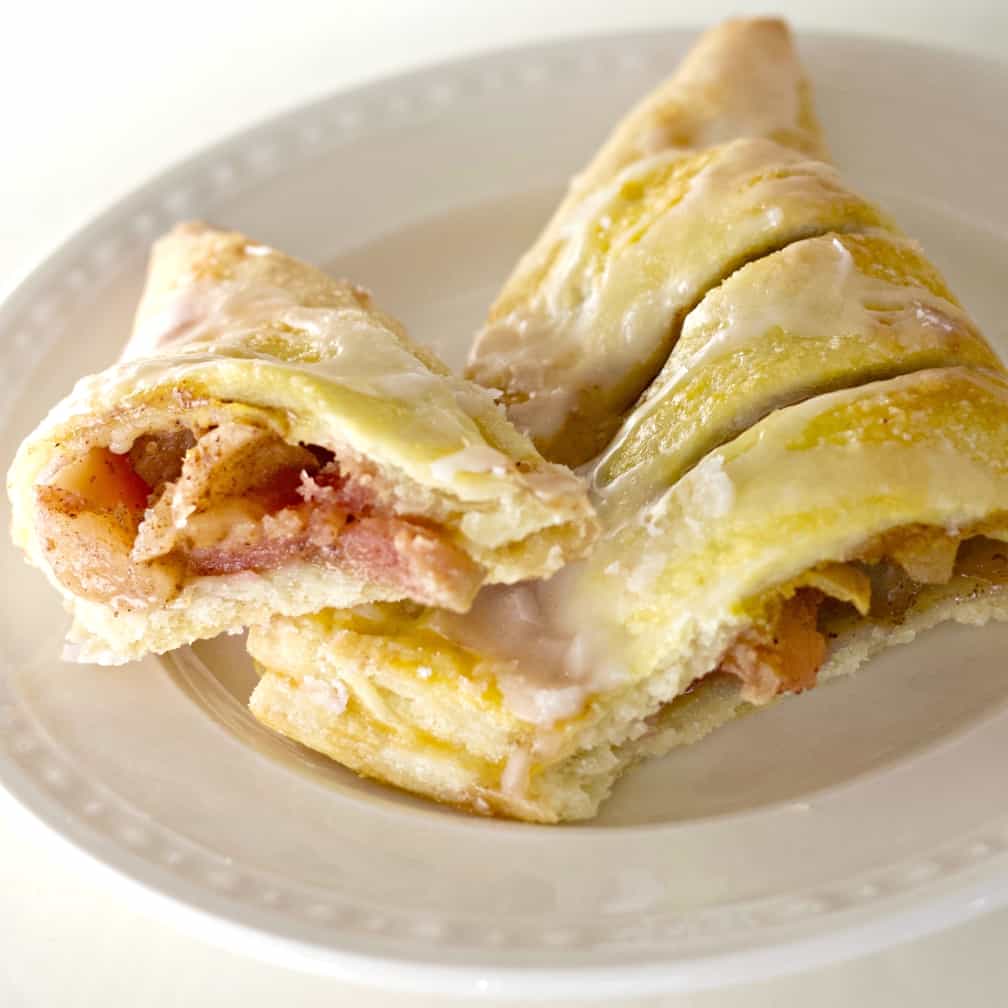 Opting to use pie crust won't give the turnovers a puffed result. We made the batch pictured above in my food processor with a butter pie crust, and while it absolutely delicious, it does yield a stronger, slightly denser pastry.
Apple Turnover recipe
Here is a quick visual guide to how to make the apple pie filling we use in our turnovers. It's very easy and tasty.
You'll find this is a somewhat drier version of apple filling than you would actually use in a pie. That is necessary so the filling stays in the turnover. It is buttery and flavorful but not as messy.
Making the apple filling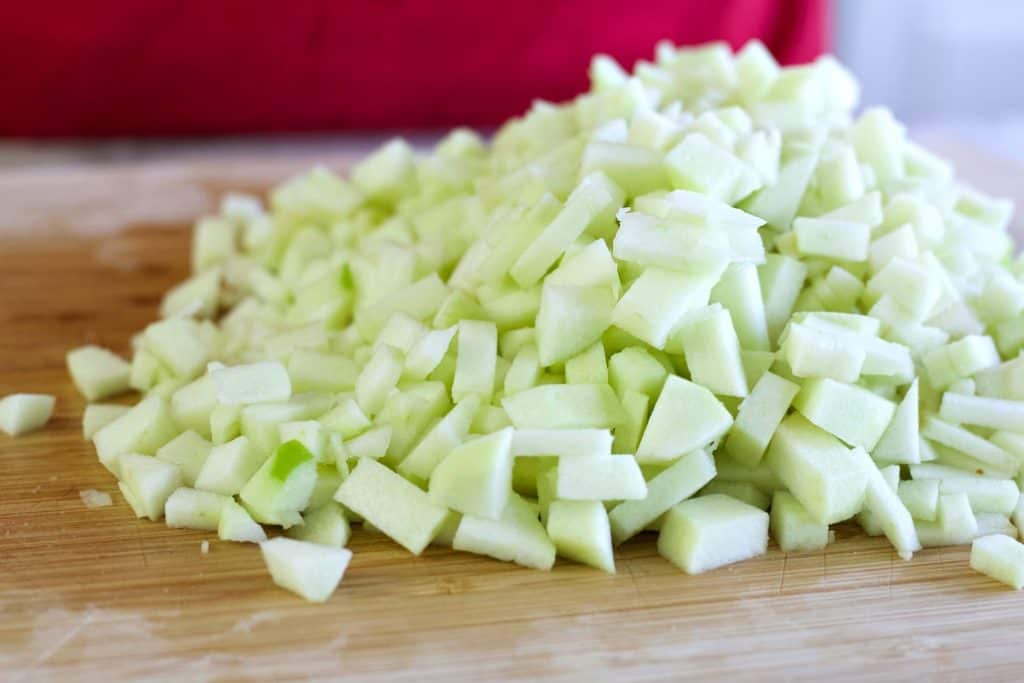 While the apples cook make your pastry if you are making your own. Chill the pastry and the filling both at least an hour before assembling the turnovers.
Assembling the Turnovers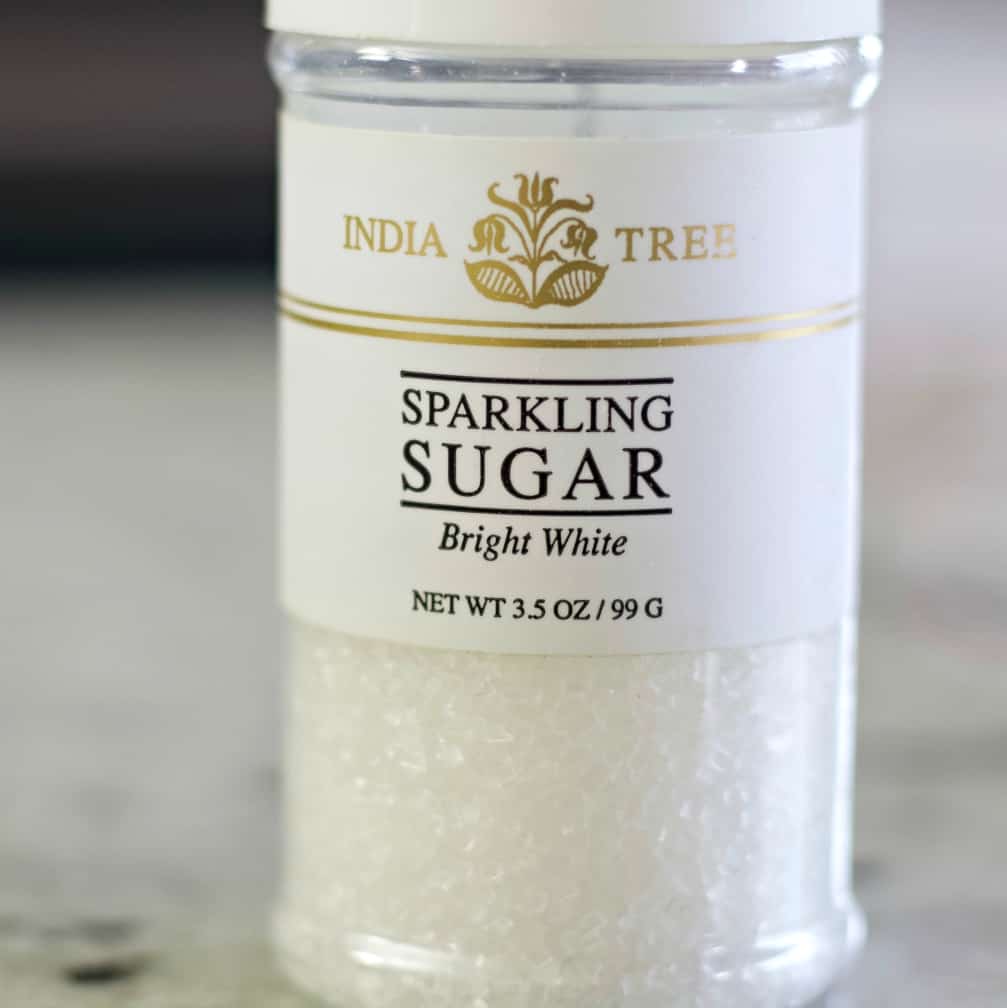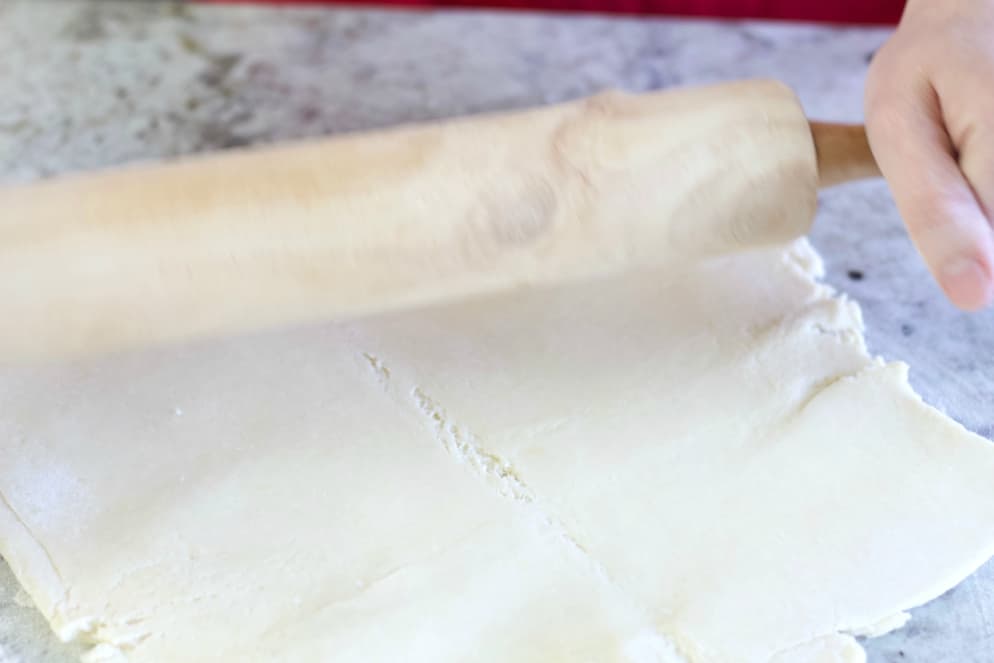 How do I keep my Apple Turnovers crispy?
When you are baking your turnovers be sure to score the tops. This allows the steam to escape while they are baking, without this step the turnovers will not bake as light and crispy. Trapped steam will cause the turnovers to remain soggy and soft.
To ensure your turnovers do not get soggy and soft after baking, wrap them individually in plastic wrap. You can then store them together gently arranged in an airtight container and kept out of direct sunlight.
Making the vanilla glaze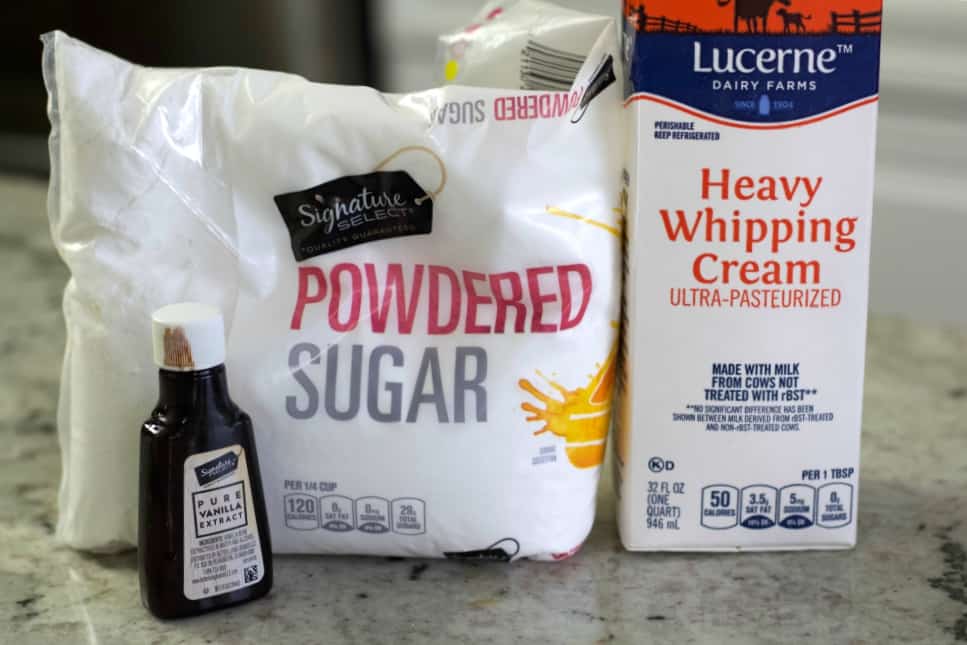 Place these three ingredients into a small bowl and mix.
Add water or more cream to thin the glaze a desired. A thicker glaze will be harder to drizzle.
If you are out of heavy cream you may substitute milk, half n half or even unsweetened vanilla almond milk.
How do I reheat my turnovers?
Turnovers can be warmed by placing them on a plate and warming them in the microwave on low power for about 10 seconds. Be careful not to leave them in for too long as this can create hot spots inside the turnovers, and destroy the delicate sugar glaze.
Your Printable Recipe Card: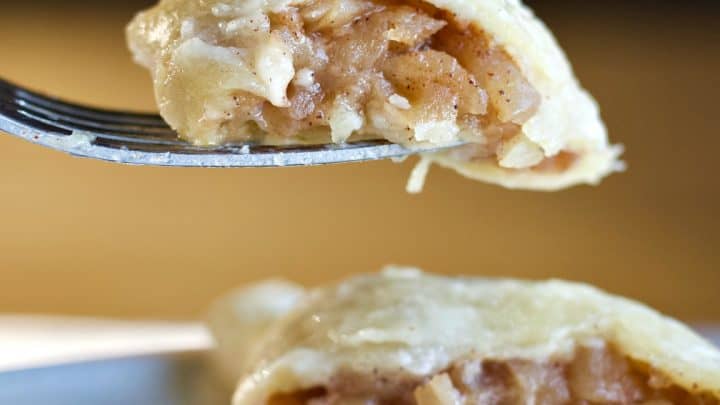 Yield:

filling for 10 turnovers
Apple Turnover Recipe with Glaze
These Flavorful light homemade apple turnovers have a delicious apple filling and vanilla glaze. Use puff pastry for the lightest airiest turnovers.
Ingredients
1 lb. pastry (about 1 recipe)
3 baking apples-chopped into small pieces
1 Tablespoon butter
1/4 Cup brown sugar
1 tsp. cinnamon
1/8 tsp. ground cloves
1/8 tsp.nutmeg
1/2 Cup powdered sugar
1 Tablespoon heavy cream
1 tsp. vanilla
Instructions
Apple turnover Filling:
Wash core and chop the apples into small pieces
set a 10 inch skillet over low heat.
Melt butter in the skillet.
Add apples and cook covered for five minutes
Add spices and stir the apples.
Cover and continue to cook the apples until they are soft and slightly juicy.
Remove from heat and chill to use.
Pastry dough:
Make our homemade puff pastry, pie pastry or use a purchased puff pastry.
Chill at least an hour before assembling the turnovers.
Turnover Assembly:

Preheat oven to 400 degrees F.
Roll out the pastry into a rectangular sheet. At least 10 inches wide.
Cut eight squares 5 x 5 inches.
Spoon Apple filling into the center of the pastry square.
Whisk together an egg and 1 teaspoon or so of water for an egg wash.
Brush two adjoining edges of the pastry square.
Pick up the corner of the pastry square that is dry edge and fold it over the filling.
Match the edges and crimp them together.
Set the turnover on your parchment lined baking sheet.
Repeat for all of the pastry squares.
Brush all the turnovers with the egg wash.
Sprinkle with the sugar.
Bake for 20 minutes or until the filling bubbles and the turnover is lightly browned.
Remove from oven and cool the turnovers.
Make the Glaze:
Whisk together the powdered sugar, vanilla and cream.
Thin the glaze as needed.
Drizzle evenly over the cool but slightly warm turnovers.
Serve.
Notes
Glaze Notes:
Add water or more cream to thin the glaze a desired. It can be rather gloppy and hard to drizzle evenly over the turnovers if left too thick.
If you are out of heavy cream you may substitute milk, half n half or even unsweetened vanilla almond milk.
Nutrition Information
Yield
8
Serving Size
1
Amount Per Serving
Calories

346
Total Fat

15g
Saturated Fat

9g
Trans Fat

0g
Unsaturated Fat

5g
Cholesterol

40mg
Sodium

248mg
Carbohydrates

49g
Fiber

3g
Sugar

29g
Protein

5g
Follow Us:
We enjoy meeting you on our social networks. Follow us on Facebook, Pinterest, Instagram . Tag us with your pictures of our recipes and comment on how it went for you. We would love to see what you do with them.
We often like, comment and share your posts of our recipes on our daily Instagram stories.
Ask questions and rate the recipe in the comments section below. Please share what you did with this recipe. We are always looking for more and better ways to make homemade food. Other cooks love your ideas!
Recent Posts:
Filling Recipe Adapted From Natasha's Kitchen