The Mexican Mule is beautiful in its simplicity and pale amber glow. This golden tequila cocktail is a south of the border twist on the Moscow Mule. It uses ginger ale and gold tequila in place of the vodka and ginger beer.
A Mexican Mule is a popular cocktail made of Tequila, Lime Juice, Ginger Ale or Ginger Beer, and Simple syrup. This drink has been around since the 1940's. This drink is sometimes referred to as a Tequila Mule. It is very similar to the popular Moscow mule, just without the vodka!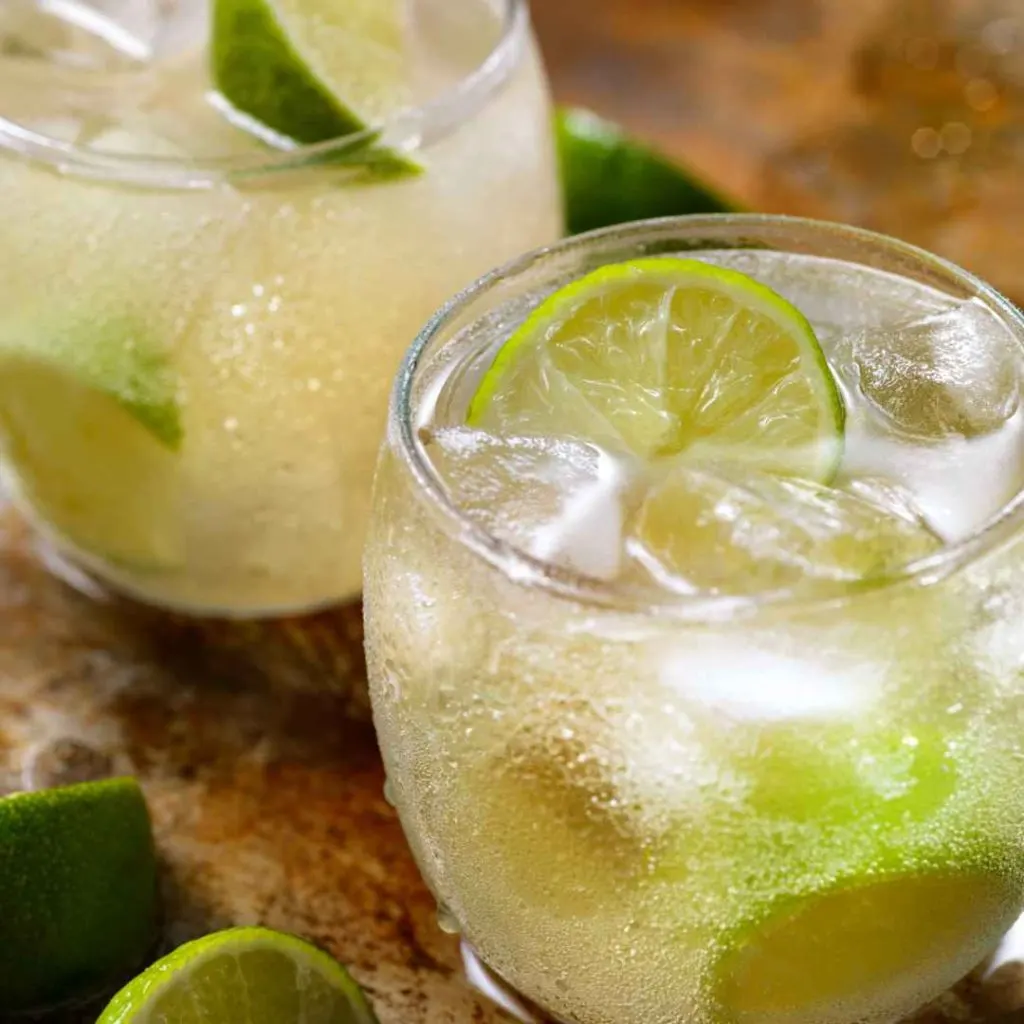 Is a Mexican Mule Good?
The Mexican Mule is a delicious cocktail that is often describes as bright and refreshing. This cocktail has smooth tequila flavors with bright lime accents. The ginger ale or ginger beer in this drink add delicious notes of carbonated ginger flavor. Some people prefer this drink to be a little on the sweeter side. In this case simple syrup can be added into the drink to sweeten it a bit.
Is Ginger Ale the same as Ginger Beer?
Ginger Ale is not the same as Ginger Beer. They are both carbonated beverages made with ginger flavors. Ginger Ale is a soft drink that is ginger flavored with other sweeteners. Ginger Beer is a spicier beverage with stronger ginger flavors. Ginger Beer has a lighter carbonation than Ginger Ale and is a common mixer in cocktails. Both Ginger Beer and Ginger Ale are non alcoholic beverages.
How Much Alcohol is in a Mexican Mule?
A Mexican Mule has an average amount of alcohol compared to other mixed drinks. The only alcohol in a Mexican mule is 2 oz of tequila. A standard cocktail generally has at least 1.5 oz of alcohol in it. The average ABV of tequila is about 40%
National Tequila Day:
This is a fun drink to celebrate National Tequila Day on July 24. After all, Jose Cuervo created tequila in Tequila, Mexico in the State of Jalisco in 1795. The rest…is history
Raise this Mexican Mule (Otherwise known as the Tequila Mule or Mayan Mule) in salute to Jose. Also give our Tequila Sunrise Margarita with silver tequila recipe a try.
You May Also Enjoy These Cocktails: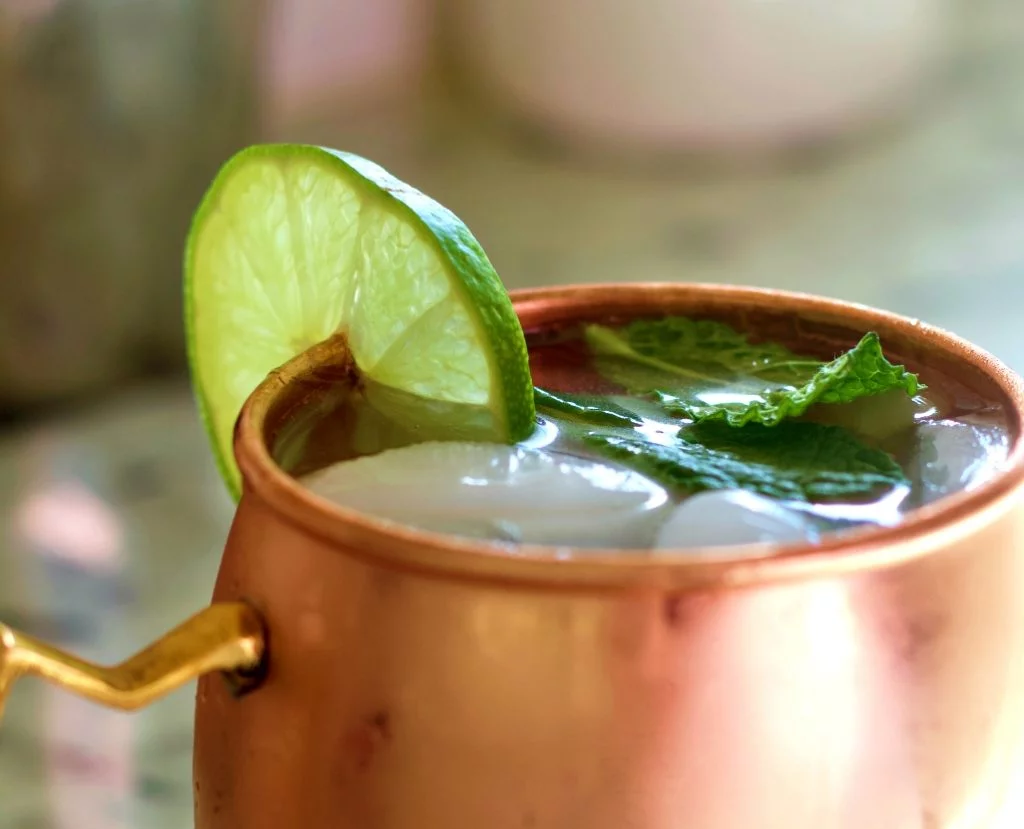 Visit our Cocktail Section For our complete listing of delicious alcoholic drinks.
The Ingredients for The Mexican Mule: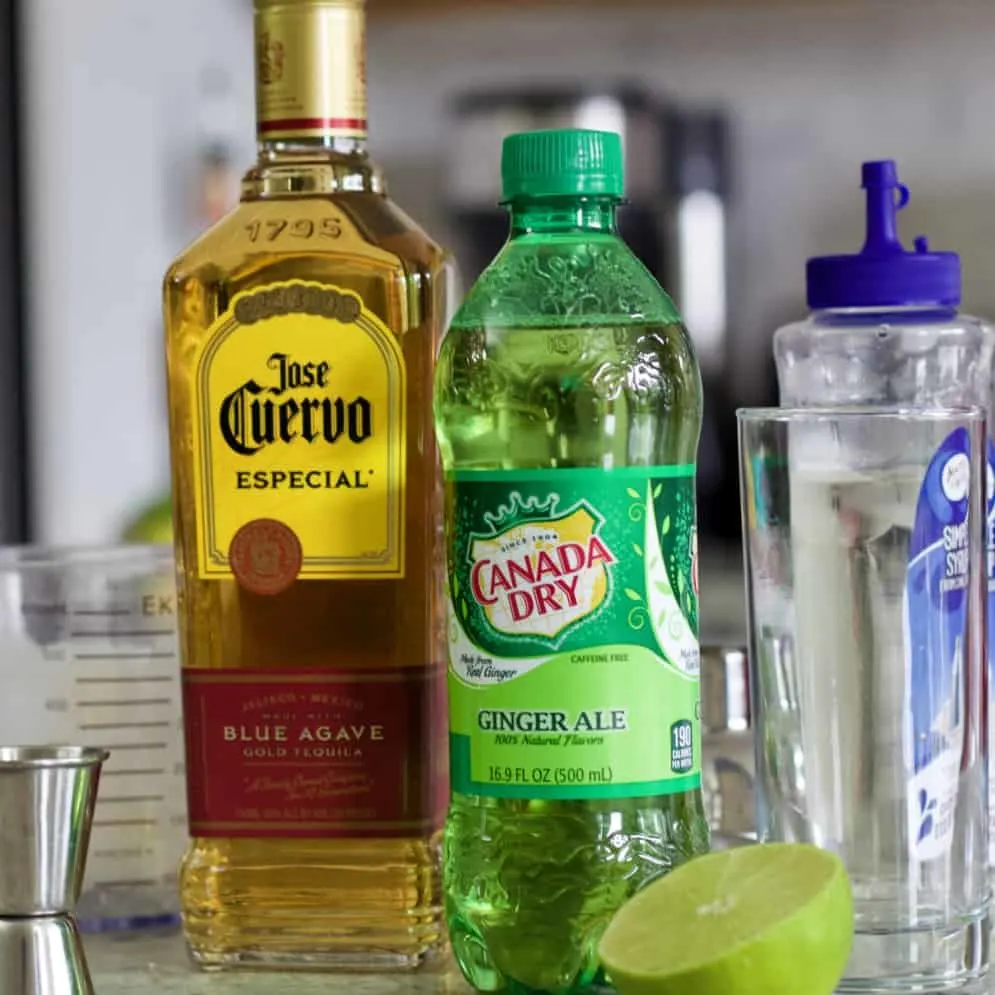 The Tequila:
For the Tequila Jose Cuervo is a good choice with the other ingredients in this cocktail recipe.
According to the Cuervo® website Jose tequila Gold is a golden-style joven tequila made from a blend of reposado tequila and younger tequilas.
Choose an Aged blue agave reposado tequila like Jose Cuervo. It develops a smoother flavor which we prefer. Silver or blanco tequilas are rather harsh for this drink.
Other Ingredients in this Cocktail:
We also changed out the spicy ginger beer we use in our Moscow mule for ginger ale. It's a nice way to show off your higher end agave tequilas.
fresh Lime juice
Ginger ale
Simple Syrup
The Glass:
Mule Drinks are often served in copper mugs as you see in our Moscow Mule drink recipe article . Read that entire post for an exhaustive discussion of the whole copper mug controversy, the origins of the original Moscow Mule drink, and a great recipe.
We chose to use a clear Tall Collins Glass for our Mexican Mule. If you have copper mugs feel free to use them. We wanted to go for clear this time. You can see the pretty amber color of the gold tequila shine through this Mule and the bubbles.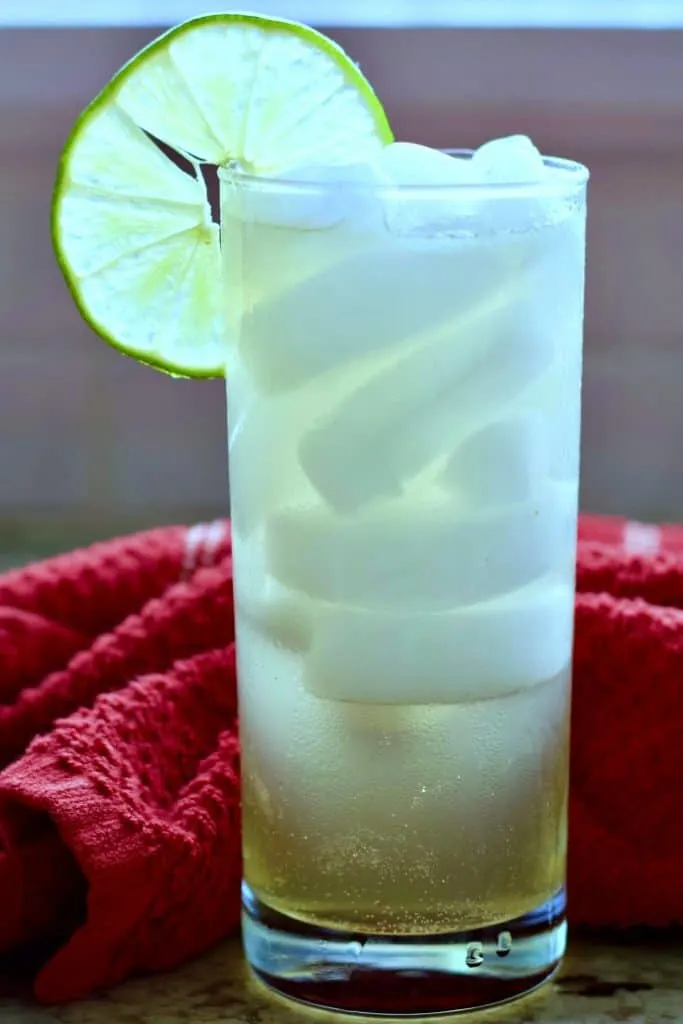 Making the Mexican Mule:
This tequila drink is very simple to put together. Here is your visual journey through the process. You can also watch my Video demonstration at the top of this post and in the sidebar of this article.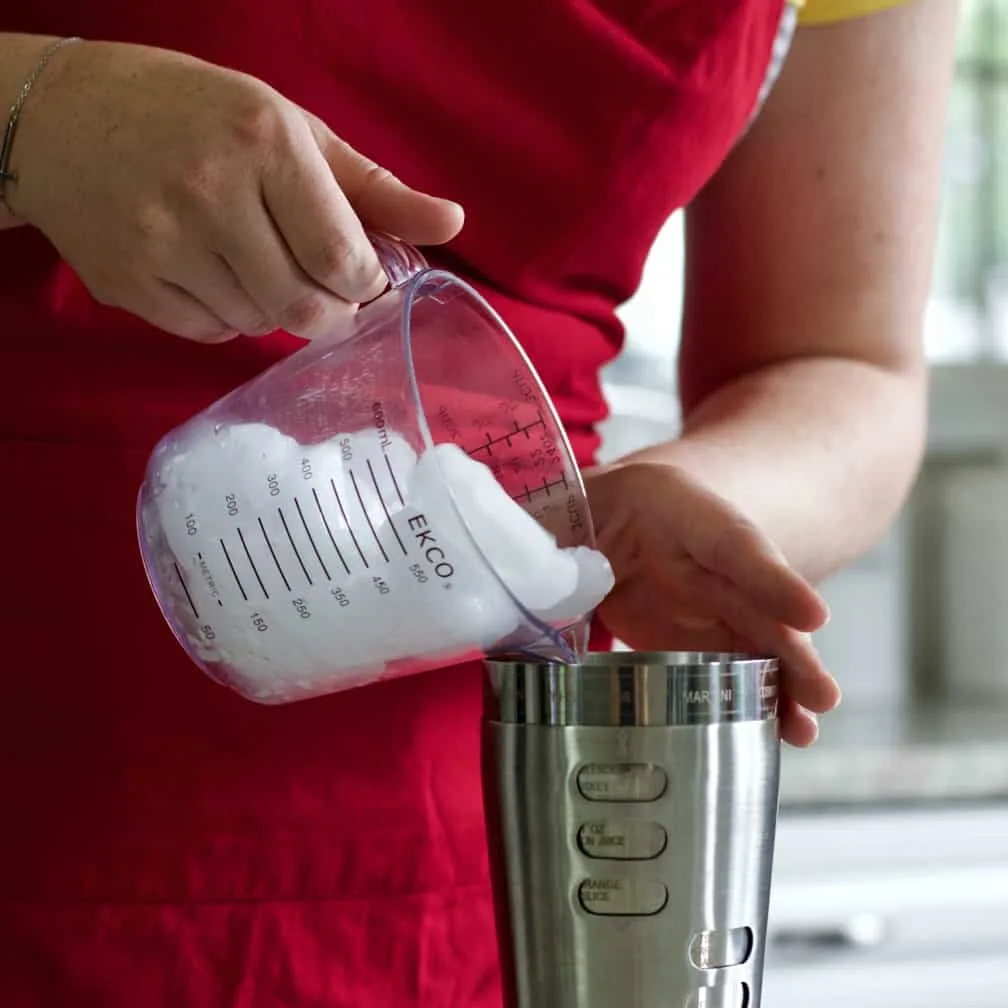 Your Printable Recipe Card: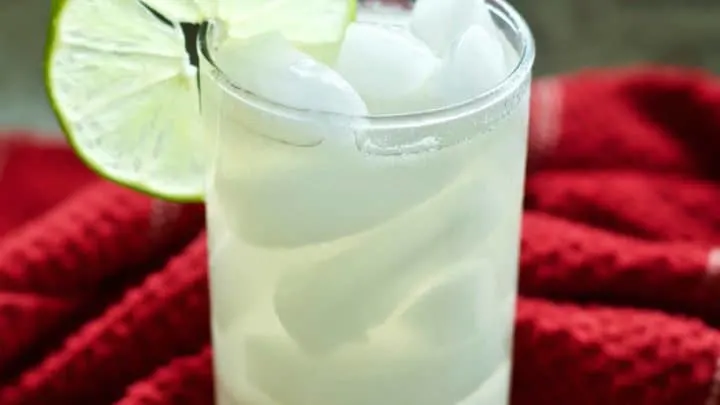 Yield:

1 cocktail
Mexican Mule
A Mexican Mule is a fun south of the border twist on the Moscow Mule. Switch out the vodka and ginger beer for Gold Tequila and ginger ale. If you love tequila this is your Mule!
Ingredients
2 oz. Gold Tequila
1 oz. lime Juice
Instructions
Chill the ginger ale ahead of preparing this drink
Fill your cocktail shaker with ice.
Measure and pour the tequila, lime juice and simple syrup into a cocktail shaker.
Shake vigorously until very cold.
Fill a Highball glass with ice.
Strain the drink from the shaker into your glass.
Top your glass off with the chilled ginger ale.
Garnish and serve.
Notes
Garnish:
Slice a lime wheel and cut it to the center. Arrange on the side of the glass.
Nutrition Information
Yield
1
Serving Size
1
Amount Per Serving
Calories

191
Total Fat

0g
Saturated Fat

0g
Trans Fat

0g
Unsaturated Fat

0g
Cholesterol

0mg
Sodium

8mg
Carbohydrates

17g
Fiber

0g
Sugar

15g
Protein

0g
Follow Us:
We enjoy meeting you on our social networks. Follow us on Facebook, Pinterest, Instagram . Tag us with your pictures of our recipes and comment on how it went for you. We would love to see what you do with them.
We often like, comment and share your posts of our recipes on our daily Instagram stories.
Ask questions and rate the recipe in the comments section below. Please share what you did with this recipe. We are always looking for more and better ways to make homemade food. Other cooks love your ideas!
Recent Posts: