Juicy, crispy buttermilk fried chicken. The Best Buttermilk Fried Chicken with a delicious cajun twist, fried in a creamy buttermilk batter.
This fried chicken is seriously so good! Now let me make a disclaimer here, I have only made fried chicken a handful of times before this.
I didn't have high expectations for this chicken, mainly because of my lack of skills frying chicken. But oh my goodness. My husband and I absolutely loved it!!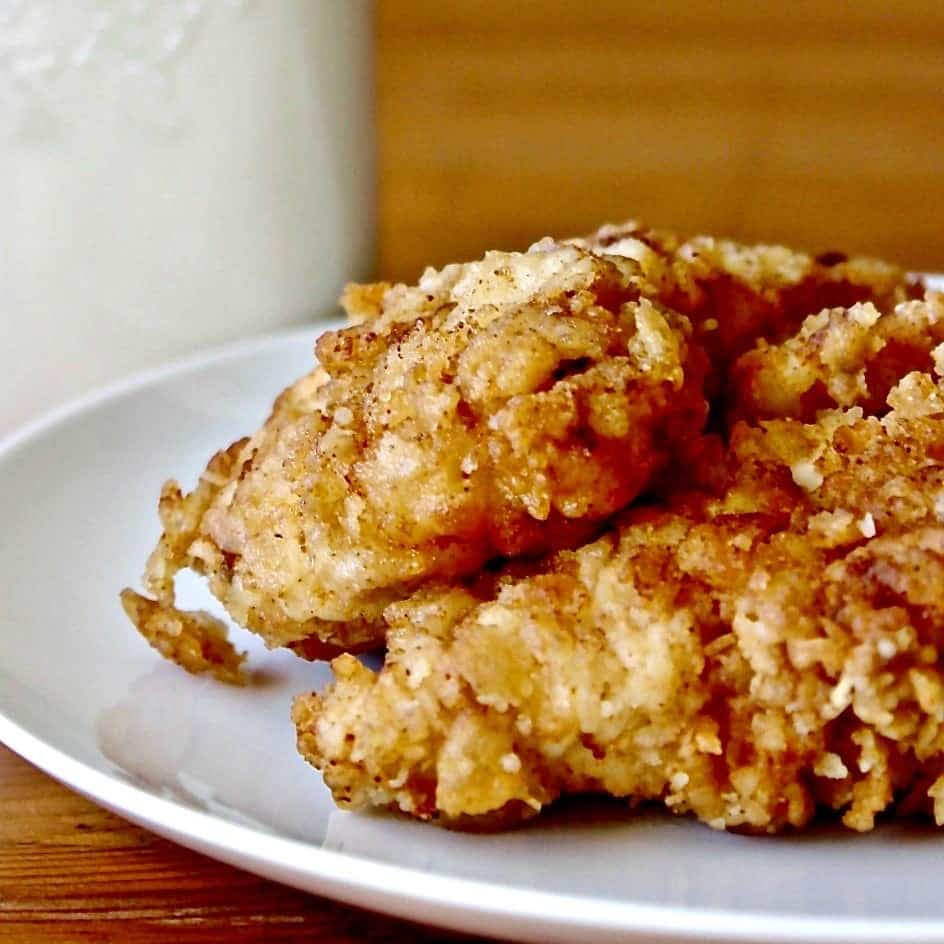 In fact, my husband loved it so much that I have made it twice this last week. I rarely make the same meal twice in a week. This chicken was so yummy that I didn't mind whipping it up again.
We used Grace Harbor Farms buttermilk and it did not disappoint! If you can find a high quality buttermilk to use for this recipe, if makes a huge difference.
I'm really glad that I did make this recipe again. There were definitely a few things I did better the second time I made it.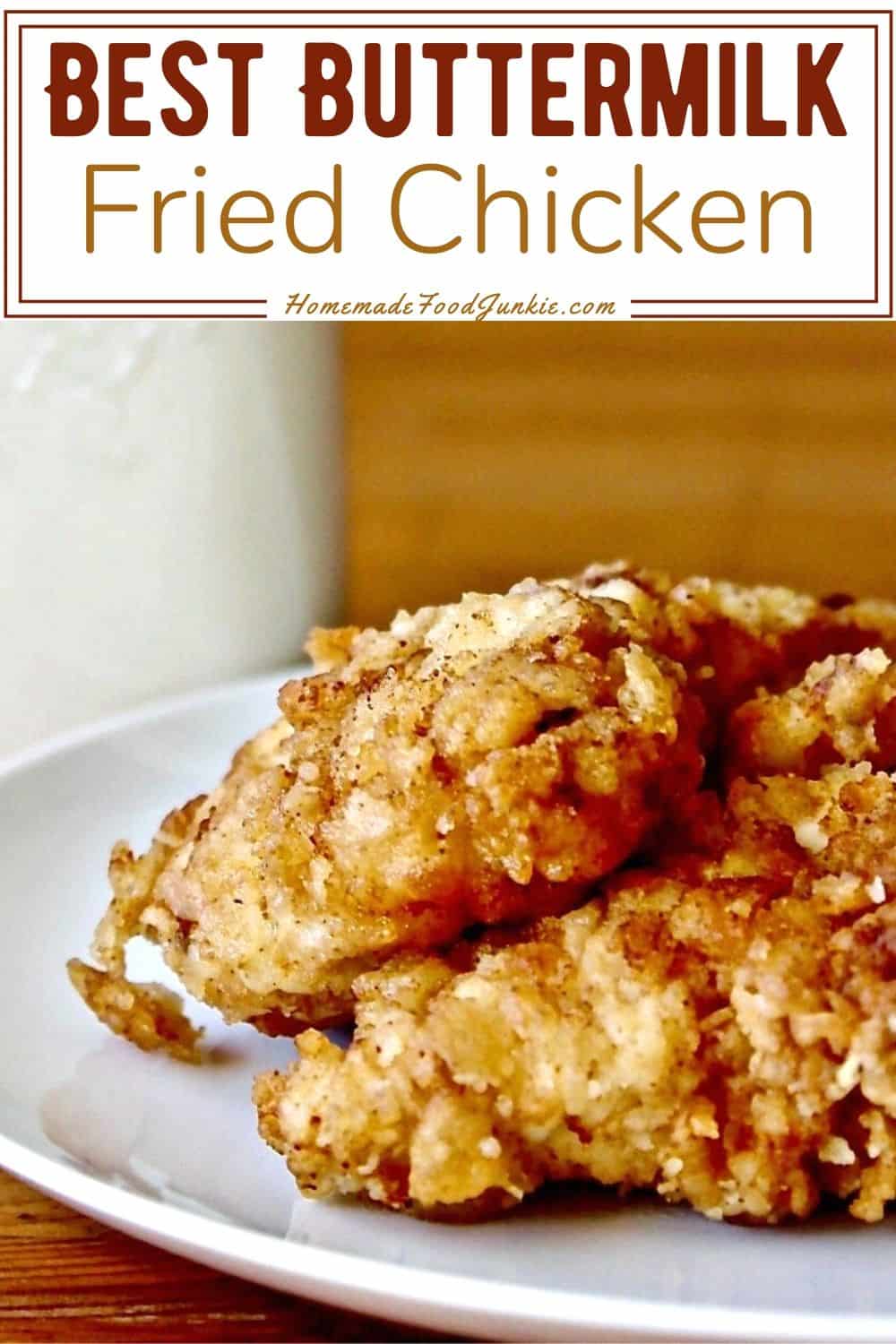 I had a few problems the first time I made it that I was able to turn around and correct.

More Delicious Chicken Recipes:
Best Buttermilk Fried Chicken Recipe:
Pro Tips:
Learn from my mistakes.
Here's a few tips to help you make the Best Buttermilk Fried Chicken:
Let the chicken marinate overnight. For best Flavor you need the longer marinade time.
DON'T turn the oil up way high. The chicken will brown too quickly. Leaving the inside undone. Not a good result.
Full fat buttermilk that will give you the best flavor. Any buttermilk will work but the BEST flavor is from the best buttermilk.
Don't overdo the buttermilk in the dredge. The flour will fall off the chicken if it is too wet. Clumpy in the directions does NOT mean wet. 🙂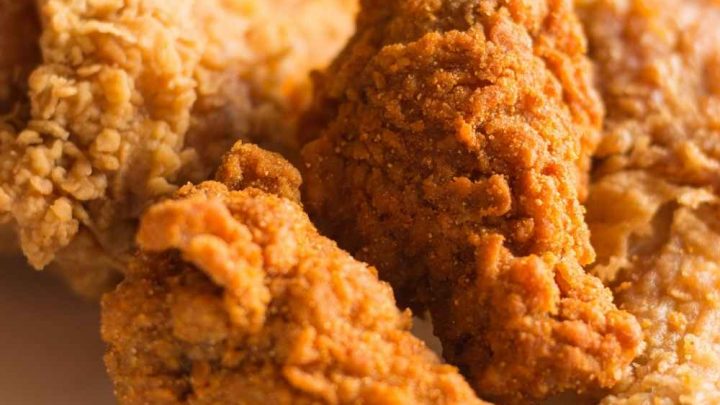 Yield:

8 servings
Best Buttermilk Fried Chicken
Additional Time:
5 minutes
Juicy, crispy buttermilk fried chicken! The Best Buttermilk Fried Chicken with a delicious cajun twist, fried in a creamy buttermilk batter.
Ingredients
(For the Marinade)
2 pounds chicken breast
1 Cup buttermilk
1 1/2 tsp. salt
1 tsp. cajun seasoning
1/2 tsp. garlic powder
1 tsp. paprika
(For the Breading)
1 1/2 Cups flour
3 Tablespoons buttermilk
1 tsp. salt
1 tsp. garlic powder
1 1/2 tsp. baking powder
1 tsp. paprika
1 tsp. black pepper
1 tsp. cajun seasoning
Instructions
You will need roughly 4 Cups of cooking oil in a large pan
Combine together all of the ingredients for the marinade in a bowl and stir together until thoroughly mixed
Pour the marinade over the chicken breasts ensuring that all of the breasts are evenly coated. Let the chicken marinate 4-12 hours. I have made the chicken without marinating at all and it was still very yummy! So if you don't have time, you can skip this step
Once the chicken has been marinated to your liking, you can start the frying process
Heat up your oil on medium heat (If the oil is too hot it will over brown the chicken too soon)
Put enough oil in the pan that it will come at least halfway up the chicken breast
Make the dry breading by combining flour, paprika, baking powder, salt, pepper, cajun seasoning, and garlic powder in a medium sized bowl. Add the buttermilk at the end, mix together until the breading is slightly clumpy
Place the marinated chicken next to the breading
Coat each piece of chicken in the dry breading, make sure that the chicken is covered completely by the breading
Lay the chicken pieces one at a time in the pan of oil
Make sure that your chicken is laying side by side but not touching in the oil
The chicken will cook for 3 minutes on each side or until golden brown
Flip your chicken once and make sure that each side is a deep golden brown before removing from the pan
Check to make sure that your chicken has been thoroughly cooked by slicing into the middle of one piece before consuming there shouldn't be any pink meat in the center
Notes
See our video below to learn how to make pan fried chicken in a healthier way. Still nummy.
Nutrition Information
Yield
8
Serving Size
1
Amount Per Serving
Calories

293
Total Fat

5g
Saturated Fat

1g
Trans Fat

0g
Unsaturated Fat

3g
Cholesterol

98mg
Sodium

1242mg
Carbohydrates

21g
Fiber

1g
Sugar

2g
Protein

39g
Pin it:
Recipe Source: Once Upon a Chef.