Grow Parsnips to provide a healthy, tasty vegetable to your family dinner table in the early spring and late summer. This easily grown vegetable contains lots of nutrients, great flavor and is incredibly versatile. Read on for tips on growing, harvesting and using these impressive roots!
Welcome to our Tuesday in the Garden Blog Hop!
My garden friends and I have all combined to give you an easy way to find helpful gardening information. Please read to the end of this post and click on the links to each blog. Our garden contributors are all experienced gardeners chock full of helpful growing tips! Enjoy and Have a wonderful week!
Way way back when the kids were little, and I was the garden manager, I grew parsnips. We loved this sweet root crop!
When I gave up gardening for running all of our teenagers around; I forgot about them. We lived on Costco's freezer section as I put up to 1000 miles a week on my car. (not kidding!) The garden spot sat unused for quite a while.
Several years ago Dave Revived our garden. He's been doing amazing things out there! Dave found parsnips in his garden seed catalog. I got all excited about growing them, so he bought a pack of parsnip seeds.
He grew them rather dubiously….he didn't remember eating them because I usually put them into large pots of stew, like Crock Pot Beef and Rice stew! He's excited about them now. Parsnips add a bit of sweetness to a recipe. I made a dynamite Smoky Parsnip soup out of our crop. He Loved it!
Parsnip History:
This was a VERY important vegetable to the minions of old. Parsnips provided food in the very early spring when not much was growing and fresh food was scarce. Overwintered vegetables like parsnips were valued.
WAY back, in the middle ages, parsnips were used for sweeteners like we use cane sugar now! Funny to imagine a time when refined cane sugar wasn't down at the local grocery. Back then, everything came out of your garden, or you bartered for food items you needed. It's a mind twister to realize how different food was prepared and eaten back then. We have such sweet tooths now! Parsnips are a MUCH healthier sweetener than sugar, but I can't imagine parsnip candy…
Dave was pleased with his parsnips. He's loving the healthy sweetness LOOONG rooted parsnips add to any recipe. He plans to make them a regular in the garden now. Parsnips are a fairly tightly grown root crop that sits in its spot all summer; yielding these enormously long tender roots in Fall! A completely different flavor from the crisp sweet crunch of a raw carrot.
Parsnips Uses in the Kitchen:
I've been juicing them into our green juice , using parsnips as zoodles , crock potting them for another flavor element in a big jumble of veggies, soups, and stews. Soon I'll make a side dish using parsnips, to show them off.
Give Parsnips a spot in your garden. They are easy to grow, store well for the winter or grow in the ground through a mild winter, like carrots.
Grow Parsnips-Consider These Health Facts:
According to Organicfacts.net parsnips offer high levels of potassium, manganese, magnesium, phosphorous, zinc, and iron, in addition to an impressive range of vitamins, including vitamin B, C, E, and K, as well as high levels of fiber and some protein. There are lots of excellent health reasons to grow this cousin to carrots!
Parsnip Growing Tips:
Use fresh seed that is well suited to your local climate. follow the planting directions for your USDA regional zone for best results.
Parsnips have proven easily grown at our house. (we are in USDA Zone 8A). Parsnips prefer a cool growing season at between 45 and 75 degrees. Perfect for our climate!
Cultivate a DEEP bed for these enormously long rooted vegetables (The roots can grow 18 inches long)
Plant your parsnip seed about an inch deep in rows spaced at least 10 inches or more apart. They have a LOT of tops to contend with and HUGE roots so they need that room.
Germination can take several weeks so don't give up on them. After they are about 4 inches high thin to seven inches apart in the rows. Crowding makes parsnips misshapen and stunted.
Plant Parsnips in early spring 2 to 3 weeks before the last frost date in your region. In warmer climates, they can be a fall crop as well and grow straight through the winter for an early spring harvest.
mulch will help retain water in the soil, keep it friable, and protect from deep frosts.
Parsnips grow well in rich composted soil. They do not require heavy fertilizing.
Water evenly but not too heavily. And cut way back on the water in the last weeks before harvest to avoid root cracking.
Harvest parsnips 100 to 130 days after planting. If you leave them in the ground after the frosts begin they will increase in sweetness. Best to dig them up before the ground freezes really hard.
Dig up these incredibly long roots carefully. It's easy to lose some of the root underground when they snap off. Dig them up with a shovel pointed straight down to avoid shearing off roots.
Parsnips, like carrots, are a good root cellar candidate! But it's easiest to just keep them in the soil and dig them up as you need them. I have stored them in my fridge for 2 months with no trouble. They do take up a lot of room. though.
Fortunately, parsnips are easy to care for with little troublesome diseases or pests.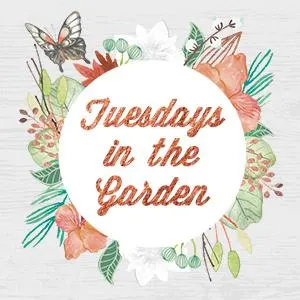 This is our Tuesday in the Garden Blog Hop! Please Click the links Below to learn more tips on growing good veg in your garden. Happy Gardening!
Frugal Family Home: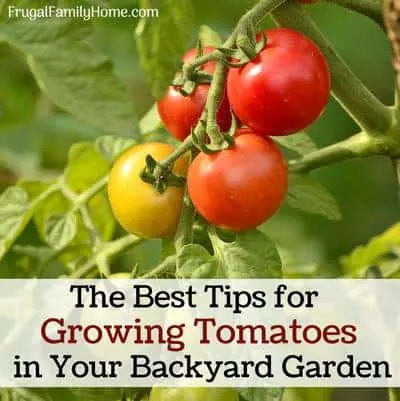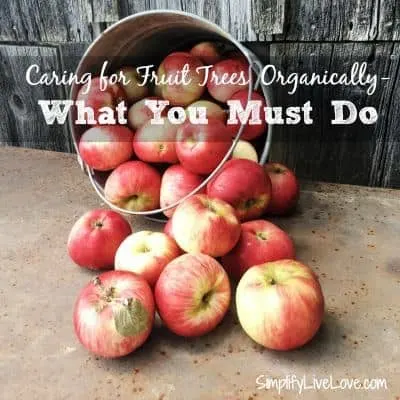 An Oregon Cottage: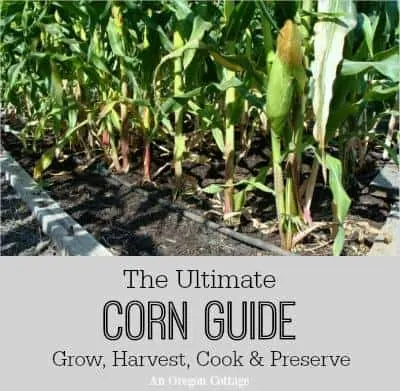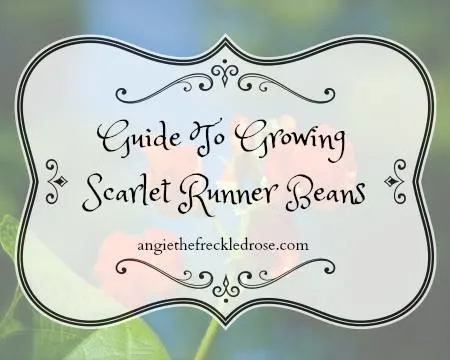 Pin It: