Ham and cheese scones are packed with ham, cheddar cheese, and onion. This savory scones recipe is tasty, filling, and easy to make.
Ham and cheese scones are a great way to use leftover ham up. These scones come together quickly and make a great option for a filling breakfast. Scones are great with coffee and make a delicious snack anytime of the day.
Scones are not hard to make, we have a few tips and tricks to make them delicious. We also go over some commonly asked questions that we have run into.
Watch me make these Ham and Cheese scones as a leftover ham recipe.
This is a good leftover ham recipe. I made these after our family Easter celebration from my spiral ham leftovers.
I even used the leftover cheeses from our party tray. This easy scones recipe takes very little time and makes a yummy breakfast.
What is the Secret to making Scones Rise?
Scones have difficulty rising and stay flat for a number of reasons. Make sure you are following the recipe exactly to ensure that you have the correct measurements. Baking scones is a science, don't be tempted to eyeball ingredients and skimp on measuring.
Correct oven temperature is also important in the baking process. Do not put the scones in the oven too early. The temperature of the oven needs to be correct before adding in the scones. Cold temperatures can affect the rise.
Do not open the oven early to check the scones. Opening the oven can cause temperature fluctuations. These fluctuating temperatures can stop the rising process of the scones and cause them to stay flat and not risen.
Make sure the scones are not too spread out on the baking sheet. The edges of the scones should be just barely touching. This will encourage the scones to rise upward and not spread outward. Proper placement is key.
Do you love muffins? Another grab food idea for you. Our Breakfast Section is full of yummy muffins, both savory and sweet that might interest you.
How do you Know when Scones are Ready?
Scones are ready when the edges of the dough is just barely starting to brown. The middle of the scone should be moist but not doughy and wet. If the top of the scone is browning and dark, it is likely the scone is overdone and baked too much. Keep a close eye on the scones during the last minute or two of baking. Pull them out when the edges are just turning brown.
Why are Scones Dry and Crumbly?
Over baked scones will become dry and crumbly. This is a common cause of dry scones. Another reason is overworking and kneading the dough too much. The dough should only be kneaded until the ingredients have just incorporated and come together.
When dough is kneaded too much, the proteins that help build structure and gluten become too strong. This can cause dry and hard dough. Over kneading the dough will also collapse air pockets and hinder the rising process of the scones.
More Delicious Breakfast Recipes: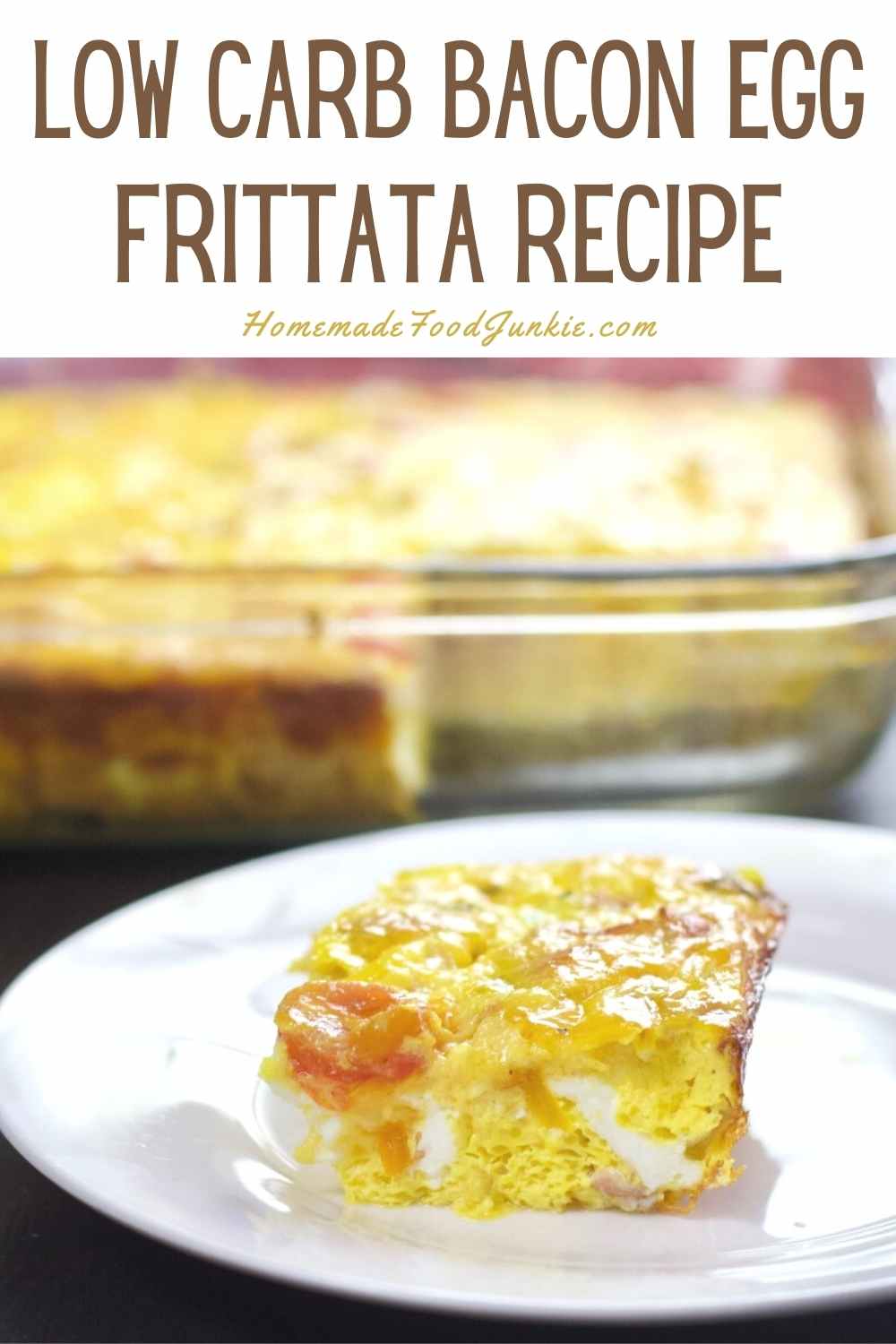 We ate these delicious straight off the baking sheet, like pizza, but way less messy! We ate a few throughout the day and still had leftovers.
Ham scones provide a nice change-up in the lunch box. The thing is these scones make a filling light meal. And they are very easy to handle.
Ham and cheese scones are tasty at any temperature. The cream coating helps keep these scones moist for several days. Just store them in an airtight container in the fridge.
How long do Scones Last in the Fridge?
Scones will last 6-7 days in the fridge if properly stored in an airtight container. Scones can also be stored at room temperature in an airtight container and last 2 days. Make sure the container the scones are in does not have any airflow. Scones will dry out very fast and become stale when exposed to air. Scones are easy to reheat in an oven. This is the best method to avoid drying them out.
To Reheat Cold Scones in an Oven:
Preheat oven to 300 F
Place scones on a baking sheet
Heat for 5-7 minutes
Check scones regularly for signs of drying out
Remove from oven before edges start to brown and dry
Can you Freeze Scones?
Scones can be frozen both baked and unbaked. Scones freeze really well and they are simple to reheat. Freezing unbaked scones will allow you to thaw them and bake them fresh. If you want to skip the trouble of baking them, freeze them already baked.
Freezing Unbaked Scones:
Cut dough into shapes for scones
Place scones flat on a baking sheet
Put baking sheet with scones into freezer
Freeze until scones are frozen solid
Remove from freezer and wrap each scone individually in plastic wrap
Place scones in airtight storage container
Label container with date
Put airtight container into freezer
Freeze scones up to 3 months
Freezing Baked Scones:
Let scones cool completely before freezing
Wrap each scone tightly in plastic wrap or tinfoil
Place scones in an airtight container or freezer bag
Make sure all air is removed from freezer bag
Label freezer container with date
Place container with scones in the freezer
Freeze scones up to 3 months
Ham and Cheese Scones Recipe:
Using Leftover Ham:
Use any types of ham you have in the fridge. I've used Deli ham and a picnic spiral ham leftovers. A chunkier, more textured look will result if you use a thicker cut of ham.
The Cheese:
These scones are good with a variety of cheeses. Cheddar cheese is good but also other flavorful cheeses will work well. Don't be afraid to experiment.
The flavor of the scones will reflect your ham and cheese choices. This is an easy scone recipe. I love it for using up ham and cheese leftovers.
How to make Cheesy Ham scones:
Preheat oven to 400 degrees F.
In a large bowl whisk the dry ingredients together.
Cut in butter with pastry cutter or two knives.
dd milk and mix just until incorporated. Fold in cheese, ham and onion. Mix with a large spoon and add a little more flour until the dough binds together into a wet lumpy ball. (watch the video)
You can turn the dough out onto a floured surface and knead gently for several minutes. OR Just place the lumpy wet dough ball on your oiled baking sheet.
Now Press the dough into a 1″ thick circle. More or less even so it bakes well.
Sprinkle more cheese as desired over the top of the dough OR instead of sprinkling the cheese brush the top with cream.
Bake at 400 degrees F. for thirty minutes or until golden brown.
Cool on the baking sheet 10 minutes. Now cut into pie shaped slices and serve.
How to knead the dough: (optional method)
Simply roll the dough into a ball with your hands and set it on the counter with a bit of flour under it.
Now push down with the heels of your hands until the dough ball is squished about halfway.
Fold over the top or the dough and turn it one-quarter turn.
Repeat this a few times until the dough texture and consistency changes into a pliable dough.
Do not over knead the dough. Knead it until the dough just comes together.
You can now put it on your oiled baking sheet and press it into shape with no trouble.
We have put together a printable recipe card so you can always have the recipe with you! Just hit the print button and save the recipe for the Ham and Cheese scones.
Yield:

12
Ham and Cheese Scones Recipe
Ham and cheese scones are packed with ham, cheddar cheese, and onion. These scones are tasty, filling, and easy to make.
Ingredients
3 Cups flour (2 1/2 cups at first and more as needed to make a handleable dough)
1 Tbsp baking powder
8 Tbsp unsalted butter-cold
1 1/4 Cup milk
2 Cups cheddar cheese,-shredded
1 Cup chopped ham, any ham will work. I used deli honey ham
½ large onion, diced (microwave 30 seconds to soften)
1/2 tsp. salt
Instructions
Preheat oven to 400 degrees F.
In a large mixing bowl combine the flour, baking powder and salt.
Cut in butter with pastry cutter or two knives.
Add milk and mix just until incorporated.
Fold in cheese, ham and softened onion.
Stir together until it forms into a wet lumpy dough. (add more flour when mixing as needed to make a manageable dough-video will show you what it should look like)
Place the dough ball onto an oiled baking pan. (I used a silicone sheet oiled)
Press dough into a 1½" thick circle
Sprinkle more cheese as desired over the top of the dough
Bake for thirty minutes or until golden brown.
Recommended Products
As an Amazon Associate and member of other affiliate programs, I earn from qualifying purchases.
Nutrition Information
Yield
10
Serving Size
1
Amount Per Serving
Calories

213
Total Fat

16g
Saturated Fat

9g
Trans Fat

1g
Unsaturated Fat

5g
Cholesterol

55mg
Sodium

588mg
Carbohydrates

7g
Fiber

0g
Sugar

1g
Protein

10g
Pin it:
Recipe Source: A beautiful Bite