Homemade alfredo Sauce; quick, rich and flavorful provides a wow factor for your recipe. Add in your own secret ingredients! Whisk it up, in a minute or two! Play with the ingredients and make your recipes unique and extra special! Nothing beats a fresh, made from scratch, homemade sauce. Enjoy!
Homemade Alfredo Sauce recipe:
This sauce is really useful. I use it for my crock pot chicken lasagna, Cheese Tortellini and Chicken Veggies Alfredo and Twisted Tuna Casserole. Need a different flavor? Easy, just change your spices and cheeses. Let me know how you use it!
I just made this last night for Chicken Garlic Pizza (recipe coming soon). It's also the base sauce for our Broccoli Cauliflower Cream Soup (I just use other cheeses).
It's so easy to whip up a version of this sauce for just about any recipe that needs a cheesy cream sauce base. You will too. Once you get a handle on this set your imagination free and find new ways to change it up to suit your needs.
Suggestions:
Add fresh herbs like rosemary, oregano or other Italian herbs that will hold up is the cooking process and release their flavors for you.
Fresh Roasted garlic to deepen the flavor
Any cheese you feel will benefit the flavor profile of your recipe. The parmesan is a very good choice for Italian recipes if you are using fresh grated parmesan. Stay FAR away from the can of sawdust on the shelves they call parmesan. Do NOT use it in this recipe if you want a decent texture and flavor result.
Other hard cheeses like Jarlsburg work as well. Just grate them small before adding them to the sauce or they will have trouble melting into the sauce.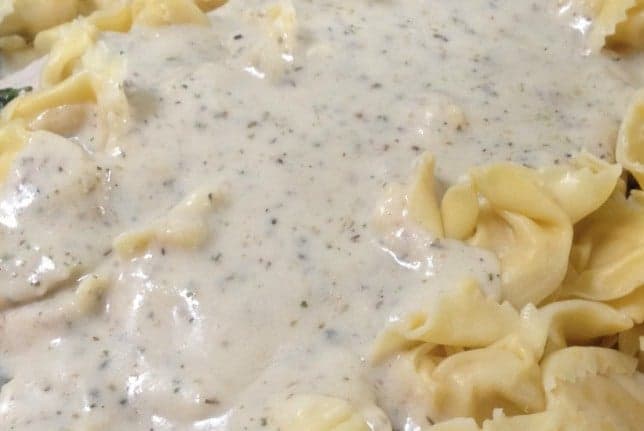 Yield:
about 1 quart of sauce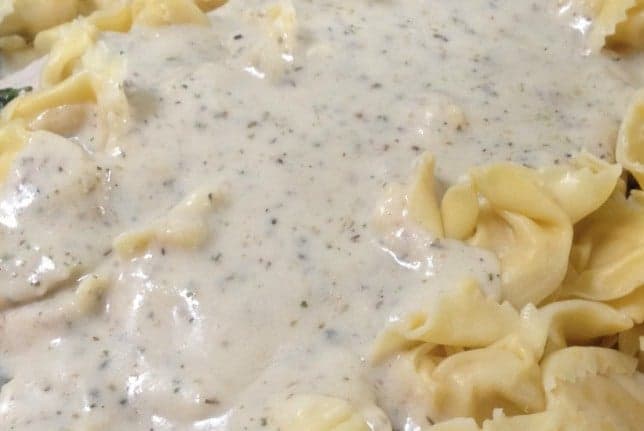 Ingredients
INGREDIENTS:
1/2 C butter
1/4 cup white flour
3 cups milk or as needed until thickness of sauce is pleasing.
1 cup Parmesan cheese
Italian seasonings
chopped fresh basil to taste
2 garlic cloves diced and crushed or 2 tsp. garlic powder
Instructions
In a 2 quart sauce pan melt butter on low with garlic and seasonings. Stir it until well blended.
Add the flour and whisk it on medium high until the flour-butter mixture bubbles gently and thickens. While whisking it continuously, Add the milk 1 cup at a time and cook until it thickens and then add the Parmesan.
It will continue to thicken so keep adding milk until it develops the sauce consistency you want, whisking constantly.