Homemade Cranberry Sauce made from fresh cranberries. A Delicious, darkly red, sweetly tart sauce, full of healthy for you cranberries, easy and fun to make!
This is a very good sauce to fall in love with any time you have access to natural, organic cranberries. This Low Fat, Low Sodium, Vegan, Vegetarian, Dairy Free, Gluten-Free sauce is excellent as a Pumpkin pie or Homemade French Vanilla Bean ice cream topping, alone, or as a side to a holiday dinner. Absolutely divine!
I was raised on canned cranberry sauce. It was always part of our traditional meals. My brother and I looked forward to it every year on the Thanksgiving and Christmas tables and then it went away till next year. I used to eat it all itself for snacks:)
I never thought much about growing cranberries until I went to visit my sister who lives surrounded by vast cranberry bogs. She is surrounded by hundreds of acres of cranberries on all sides. She taught me about them and the farmers that grow them and the organic and non organic side of cranberries (buy organic, lots of farmers in Haz-Mat suits spraying in those conventional bogs!)
What's so good about cranberries?
WhFoods has an excellent article on the health benefits of cranberries. Fresh organic cranberries offer many many health benefits and should be brought into your diet. This sauce recipe pairs these wonderful tart berries with maple syrup, a low glycemic sweetener and fresh oranges. The results are an amazingly flavorful, fresh and healthy sauce. How great is that for this time of year?
To make this sauce; I bought a bag of fresh cranberries and threw them in a pot and added a few things… turned up the heat and watched those funny berry bursts. Tasted it ( and chased my family members around with a spoon until they did) added more sugar, and orange juice and cinnamon… And the result… is pure goodness. My family loves this homemade cranberry sauce.
We accidentally discovered how fantastic this sauce tastes on pumpkin pie and sweet potato pumpkin pie. My husband jokingly told my son in law to put some cranberry sauce on his pie. Brian did! He actually liked it! We thought he was joking… and then Dave tried it and he chased ME around with a spoon until I tried it. It's on the list of favorite toppings now. Ice cream is next. Maybe later tonight!
We also made a spicy sweet veggie dip with cranberry sauce and cream cheese along with spicy homemade pepper jam. YUM!
Recipe Notes on Homemade Cranberry Sauce:
This is EXTREMELY easy to make:
Adjust the sweet and orange flavor to suit your family taste:
The process:

Add all the ingredients into a saucepan and boil gently until the berries burst.
Reduce heat and simmer until done to your satisfaction. It will thicken a little as it cools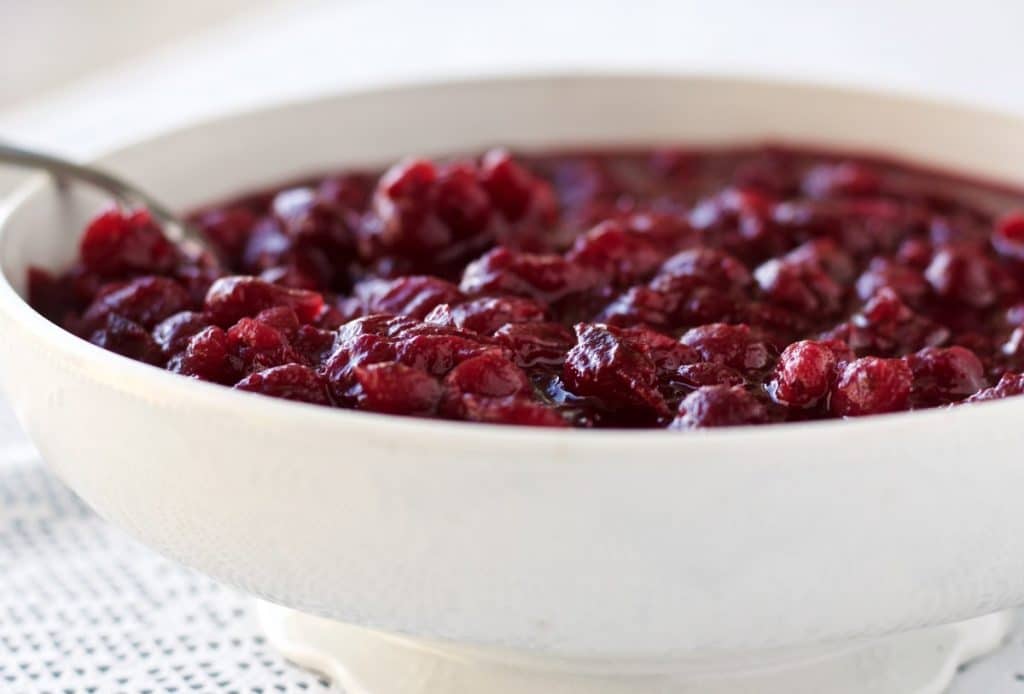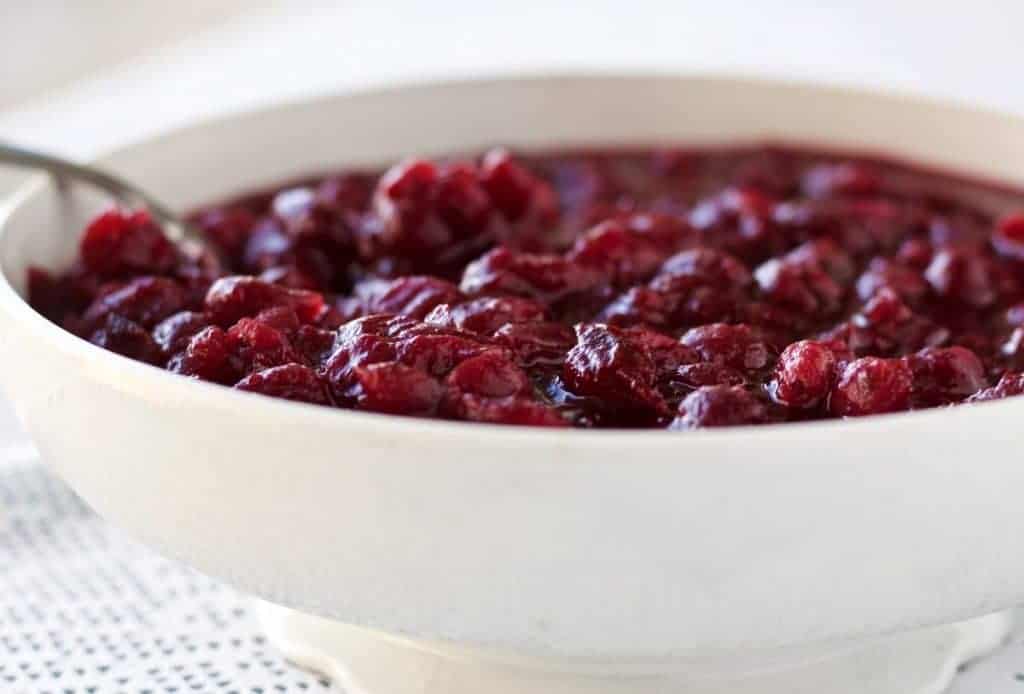 Give making this scrumptious homemade sauce a try. Let me know how you use it!
Ingredients
4 cups Fresh organic cranberries-picked over
2 cups water
1 Cup maple syrup or honey (to taste)
1 tsp. cinnamon
Juice of one fresh orange
Instructions
Pour all ingredients into a 2 quart pot on stove on medium and stir. Cook until the cranberries boil and pop. Adjust sugar and orange juice to taste and add small amounts of water if necessary to avoid burning, stirring often.
Remove the cranberries from heat when the berries start to disintegrate and the tiny seeds appear in the sauce. Cool and stir occasionally to release the sauce texture and allow the sauce to thicken. Serve slightly warm to cool. Refrigerate one week.
Pin it: