Sweet Potato Pumpkin Pie is a simple recipe that brings your traditional pumpkin pie up a notch with a creamy, rich texture and a deep flavor profile.
By combining sweet potato and fresh or canned pumpkin puree, pumpkin pie spices, evaporated milk, and a cinnamon sugar blend all baked into a pastry pie shell; you get two large pies to share for the Holidays.
We chose to adorn our pies with festive Fall themed pastry cutouts, but you can keep it simple and traditional if you wish. These pies can be made ahead and kept in your fridge for a few days before serving, they transport very well and create a darling display for your dessert table.
For the pastry crust, we chose to keep it quick and simple with this recipe by using store bought pastry shells. But you all know we love our scratch made pastries and if you do too, you can try out our simple Coconut Oil Pie Crust, or our Sourdough Discard Pie Crust. Both would be excellent options for your homemade pies.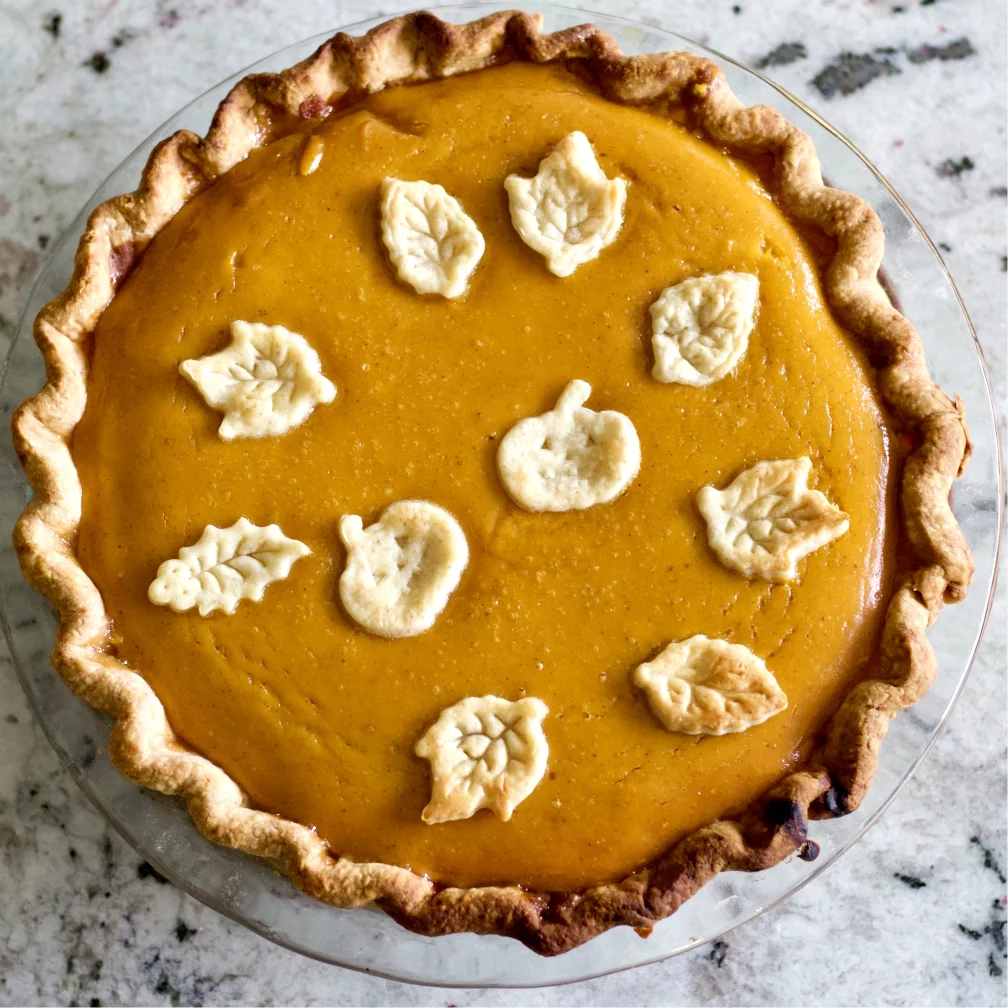 Pumpkin Pie is always on the traditional Thanksgiving menu, and Sweet Potato Pie is also a favorite. This pie is a beautiful marriage of both.
Recipe Video Demonstration:
We have made this pie many different ways. The video shows you the easiest method.
The proportions of ingredients used in the video are for only one 9 inch pie. The Printable recipe card below gives you the proportions for two 9 inch pies, or two 10 inch pies that will be less full.
Are Pumpkin Pie and Sweet Potato Pie the same thing?
Sweet Potato Pie and Pumpkin Pie are very similar in taste and texture, while having distinct differences. Sweet Potato Pie is traditionally sweeter with a light filling and heavy texture, while Pumpkin Pies are dense, less sweet in flavor and present a creamier texture.
Because these two vegetables are so similar in flavor profile and texture, they compliment and balance each other well, which is why we have combined them in our pie recipe.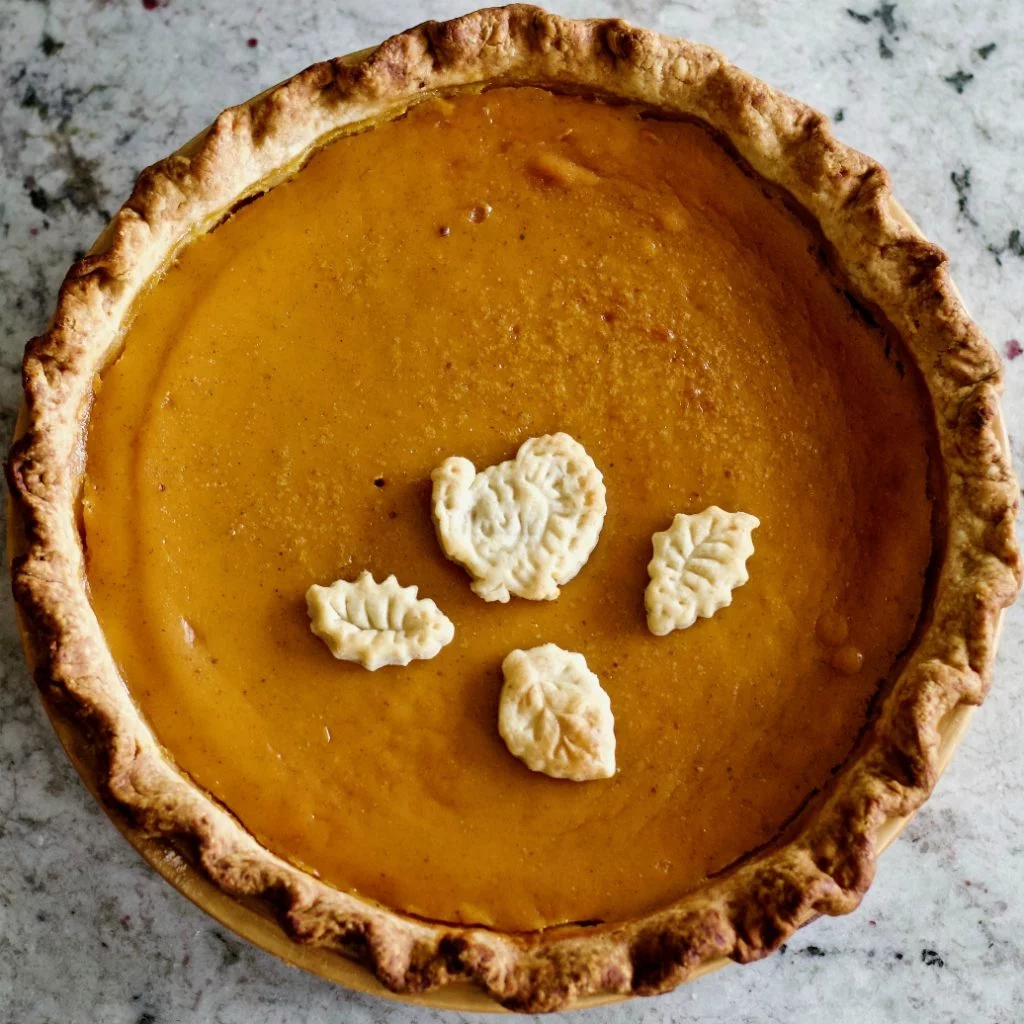 What type of Pumpkin is best for Pumpkin Pie?
If you choose to use a canned pumpkin puree for your pie, this isn't something you need to worry about. But, if you would like to make your own pumpkin puree, it's important to understand that not all pumpkins will make good pies.
When selecting the type of pumpkin for your pie, the best ones are of the heirloom culinary varieties that have a dense, sweet flesh with no excess water or stringy texture. Some of the best are Fairytale, Jarrahdale, Dickinson, and Long Pie Pumpkins.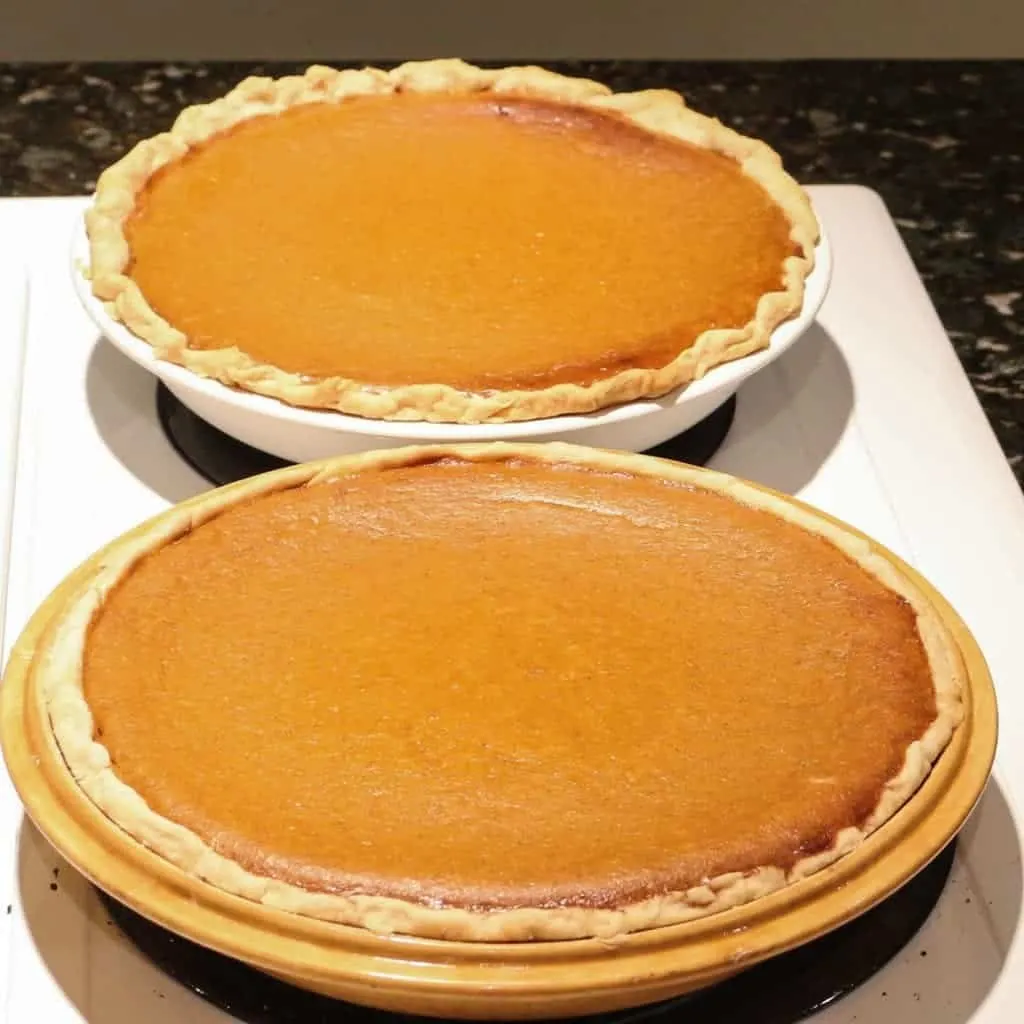 Seed and cut the pumpkin in half and lay the halves face down on a baking sheet
Bake in the oven at 400 degrees F. for 30 to 40 minutes until fork tender.
Cool to handle able temperature, peel and mash.
Sweet potatoes can go on the baking sheet with the pumpkin.
Peel and mash the pumpkin and sweet potato and proceed with the recipe.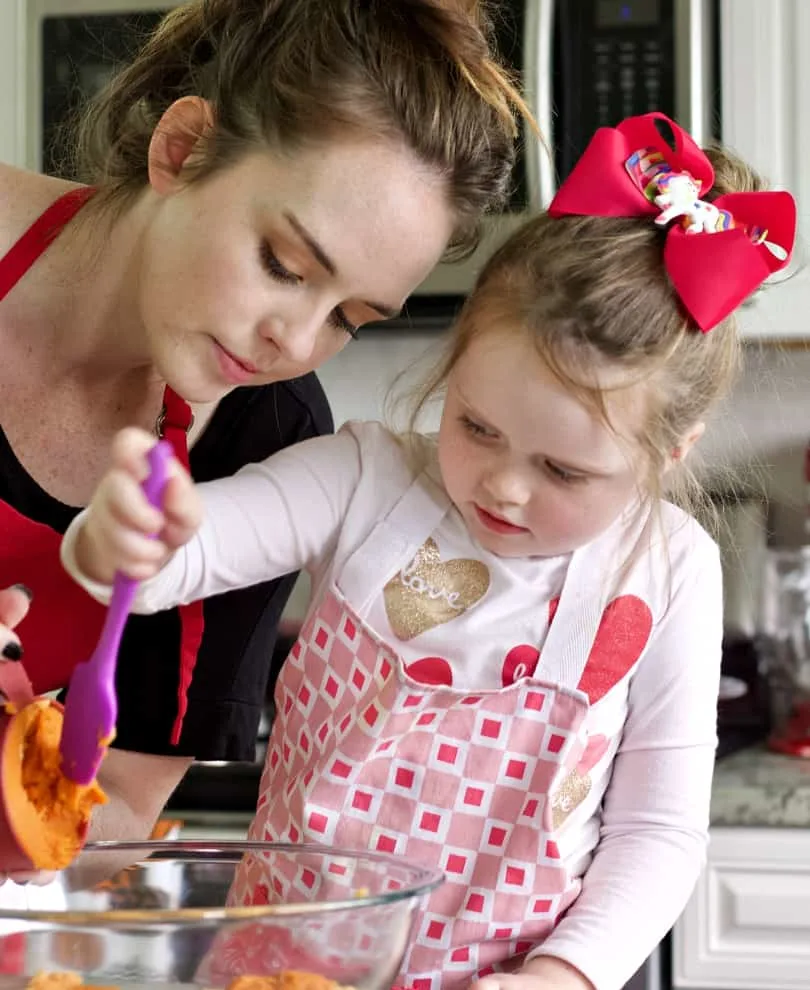 Sweet Potato Pumpkin Pie Recipe:
This is a great recipe to include children of all ages, little ones can help with assembling and mixing the ingredients, and it's a simple enough recipe older children could make it on their own.
Should you blind bake your pie crust for Pumpkin Pie?
Traditionally you do not need to blind bake, or pre bake, your crust when preparing a pumpkin or sweet potato pie. This is because the bake time for these pies is so long the crust would likely overcook and burn along the edges.
Pumpkin Pies are known to have soggier crusts than other pies, but if you want to prevent your crust from being overly soggy make sure you keep it in the fridge until you are ready to use it. Keeping the crust cold will prevent it from warming and 'melting' before baking, which can lead to extra moisture and prevent the crust from rising.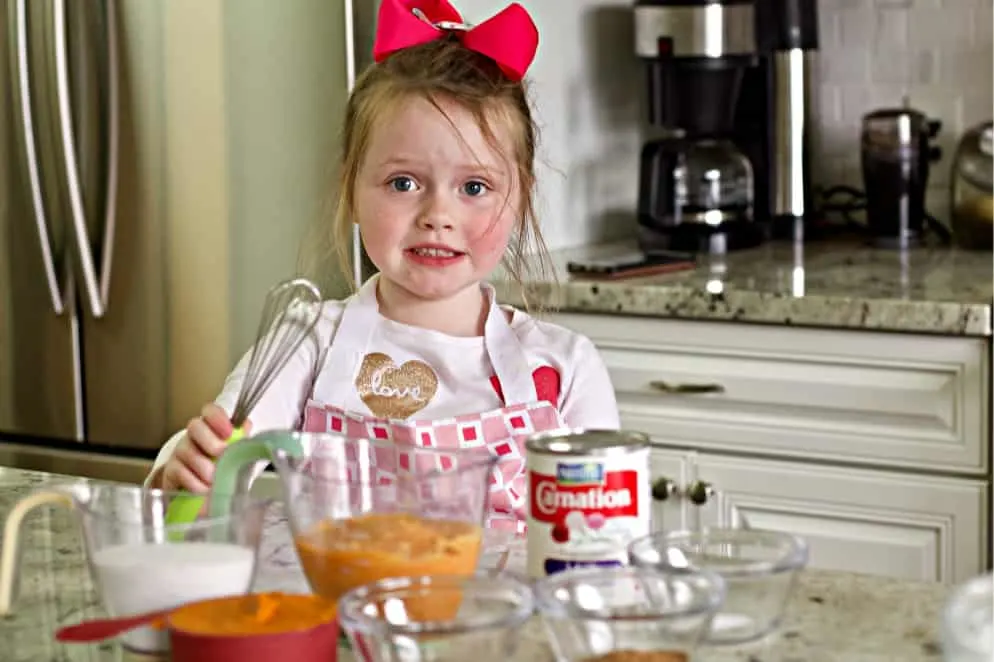 Ingredients for this pie filling:
Visual Walkthrough: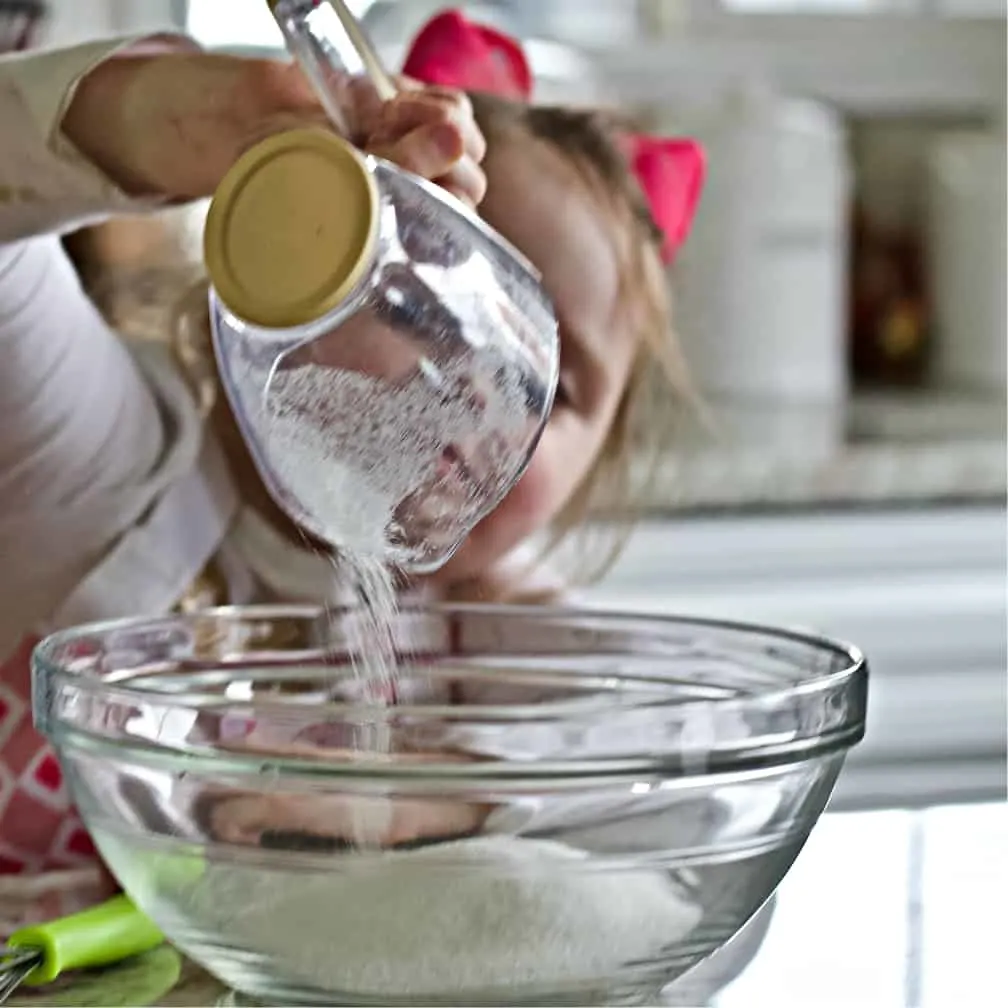 Useful tools for Pie Baking:
Your Printable Recipe Card: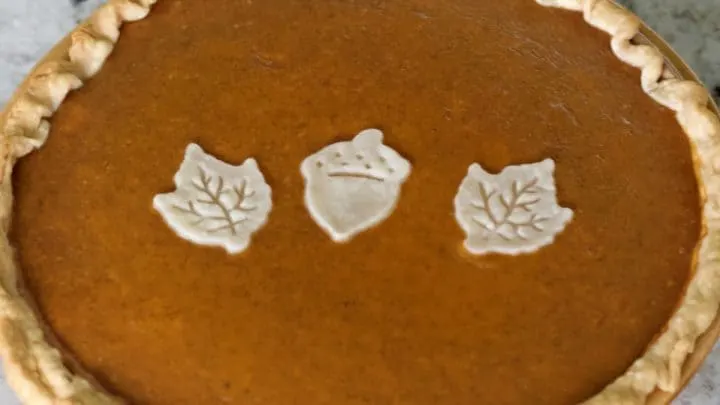 Yield:

16 slices in two pies
Sweet Potato Pumpkin Pie Recipe
Total Time:
1 hour
20 minutes
Delicious Sweet potato pumpkin pie is a marvelous pie filling combination for the holiday season. The flavors are so rich and deep. This recipe makes one easy to make 10 inch pie.
Ingredients
3/4 Cup granulated sugar
1/4 tsp. salt
1 tsp. cinnamon
1 Tablespoon pumpkin pie spice
1 1/2 Cups Sweet Potato puree
1 Cup pumpkin puree
2 eggs
1 can evaporated milk (12 0z)
1 unbaked 9 inch pie crust
Instructions
Prepare the pumpkin and sweet potatoes ahead of time as necessary.
Prepare single crust unbaked pie shells. Either VERY full nine inch pie or 10 inch pie.
Pre heat oven to 425 degrees
Mix sugar and spices together in a small bowl and set aside.
Beat eggs in a large bowl with electric mixer.
Add in sweet potato and pumpkin and sugar spice mixture, beating after each addition.
Continue beating while gradually adding the evaporated milk.
Pour into the pie shell.
Bake for 15 minutes at 425 degrees.
Reduce heat to 350 degrees F and bake for 40 to 50 minutes or until a knife or toothpick in the center comes out clean.
Notes
The results of this recipe are always good. the BEST results are obtained with the fresh puree and homemade pie crusts. We just tested this recipe with all store bought ingredients and it was just fine too. Your guests will love it either way.
Nutrition Information
Yield
16
Serving Size
1 slice
Amount Per Serving
Calories

385
Total Fat

6g
Saturated Fat

3g
Trans Fat

0g
Unsaturated Fat

2g
Cholesterol

63mg
Sodium

155mg
Carbohydrates

81g
Fiber

1g
Sugar

77g
Protein

5g
How to Make Pie Dough Cut Outs: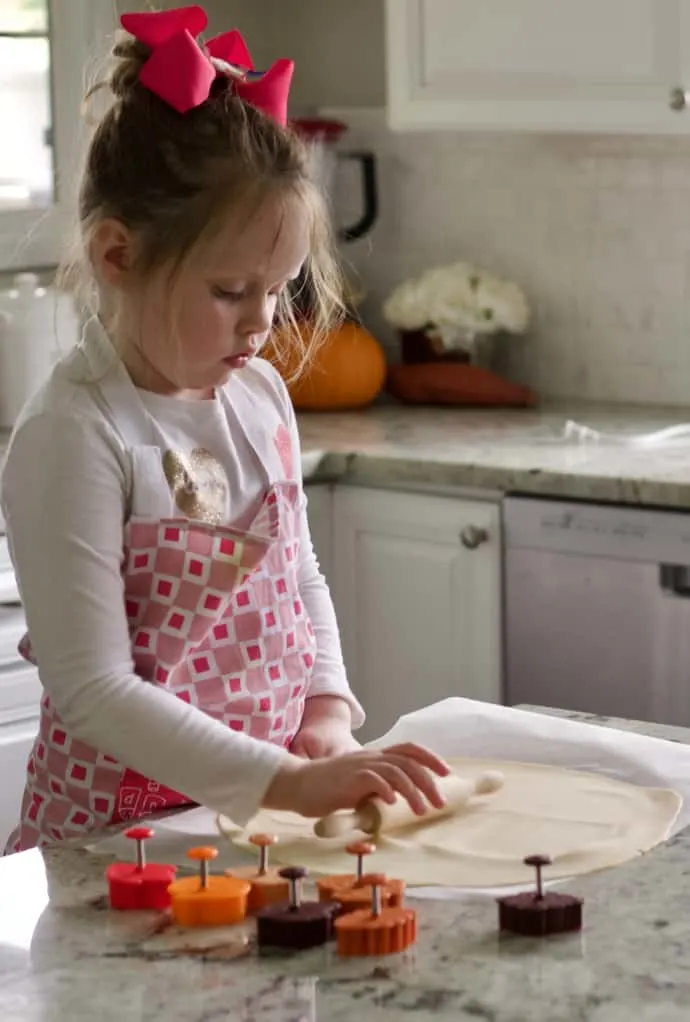 Roll the dough to 1/4 Inch thick.
Cut out shapes from your pie scraps and bake them on a cookie sheet
Brush with an egg white wash for shiny baked toppers. (Brush with water if you only want cinnamon and sugar sprinkles to stick)
Bake 10 minutes at 350 degrees until golden brown.
When the pie is baked and cooled arrange the pie toppers.
Optionally Method would be to bake the pie until 10 minutes before finished. Remove pie from oven and CAREFULLY arrange raw dough shapes on the pie top. Return pie to oven to finish. This will help seat the toppers better into the pie.
Dough topper Ideas
The baked in dough toppers will stay on the pie better. But they are more difficult to make since you add them to a very hot partially baked pie.
Choose whichever method suits you best. You can also bake the pie completely with a lot of dough decorations on.
We used a whole pie crust for the top by stacking leaf cut outs. It gave the apple pie a cute falling leaf look. They will bake darker when you do this so be careful to watch them as they bake.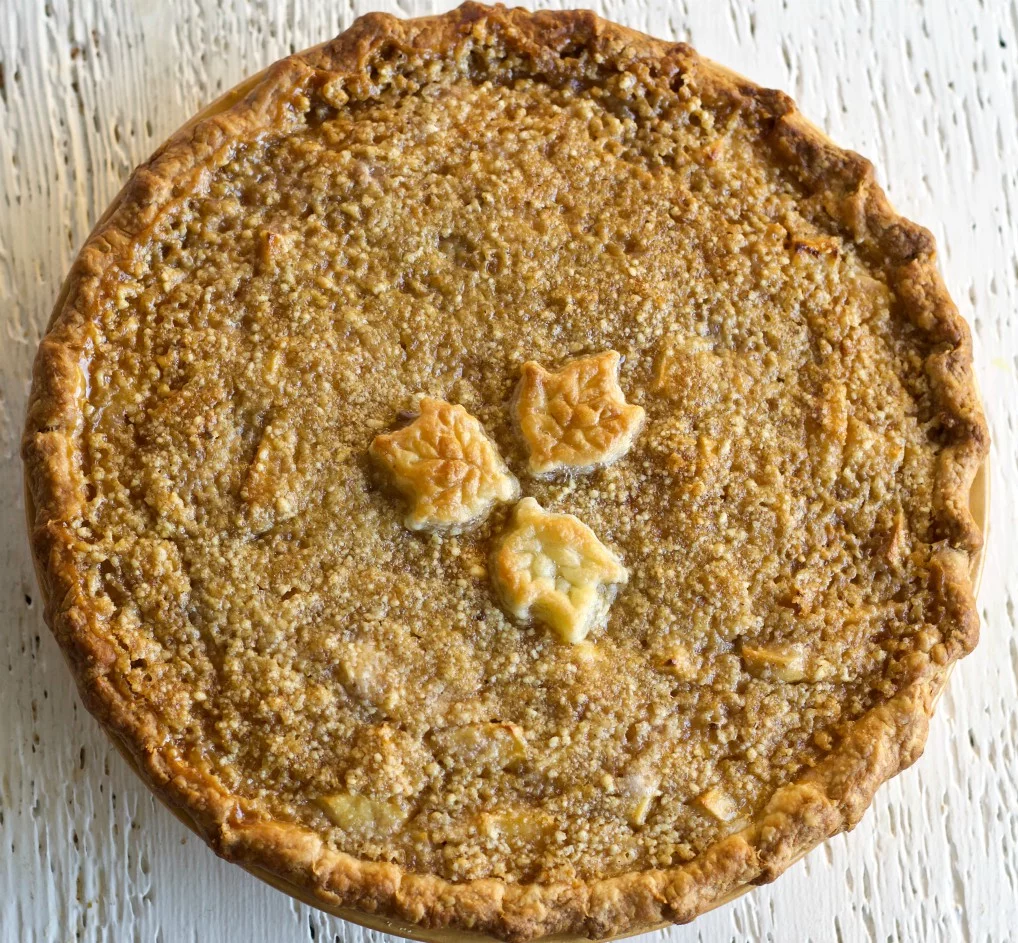 More Sweet Potato Recipes
It's always nice to have recipe ideas to use up your extra sweet potatoes and puree. Here are a couple of Thanksgiving dessert recipes, a yummy sweet potato appetizer and a sweet potato casserole side dish. They are all tested tried and true recipes.
Follow Us:
We enjoy meeting you on our social networks. Follow us on Facebook, Pinterest, Instagram . Tag us with your pictures of our recipes and comment on how it went for you. We would love to see what you do with them.
We often like, comment and share your posts of our recipes on our daily Instagram stories.
Ask questions and rate the recipe in the comments section below. Please share what you did with this recipe. We are always looking for more and better ways to make homemade food. Other cooks love your ideas!
Recent Posts: