Fall parties need light champagne cocktails. These four mimosas are perfect choices for fall and winter themed brunches and special holiday events.
We've moved well away from the classic mimosa with Orange Juice and champagne. This collection is an all American Fall inspired twist on the French original.
These four mimosa recipes are light, refreshing and delicious. Dress them up or down with your garnish choices.
Watch Me Make Three of These Fall Holiday Mimosas in The Video Below
Make all of these Perfect light cocktails for wedding showers, baby showers, birthday brunch, Thanksgiving, Christmas morning…
All of these wine cocktails are simple two ingredient mimosa drinks. Neither shaken or stirred and NO ice. Ever.
A mimosa bar is a casual practical and fun party idea: Set the cold juices out with your favorite chilled bubbly and Let your guests make their own fruity alcoholic drinks.
They will have fun exploring these delicious Fall flavored refreshments. You relax and enjoy the party too. Mimosas are SO easy to make.
Fall Inspired Mimosa Collection:
Each of these simple mimosa cocktails taste delicious with your favorite brut champagne or sparkling wine. Dry sparkling wine like Cava or a sweeter white wine like prosecco are both good choices.
The garnishes We used in this collection are optional but do add Fall flare to your drink and table setting. Use your own favorite drink garnishings or omit them altogether for a very casual drink.
Four deliciously Easy Fall Mimosa Recipes
Get some Fall inspiration for your Fall holiday cocktails. Try all four of these mimosas.
All of these mimosas are beautiful on your brunch table. The garnishes are simple but effective with Fall table settings and decor.
Need MORE Fall cocktails? Find our complete cocktail selection here. We have many more cocktail recipes that are good choices for a Thanksgiving or Christmas holiday party. Go take a look!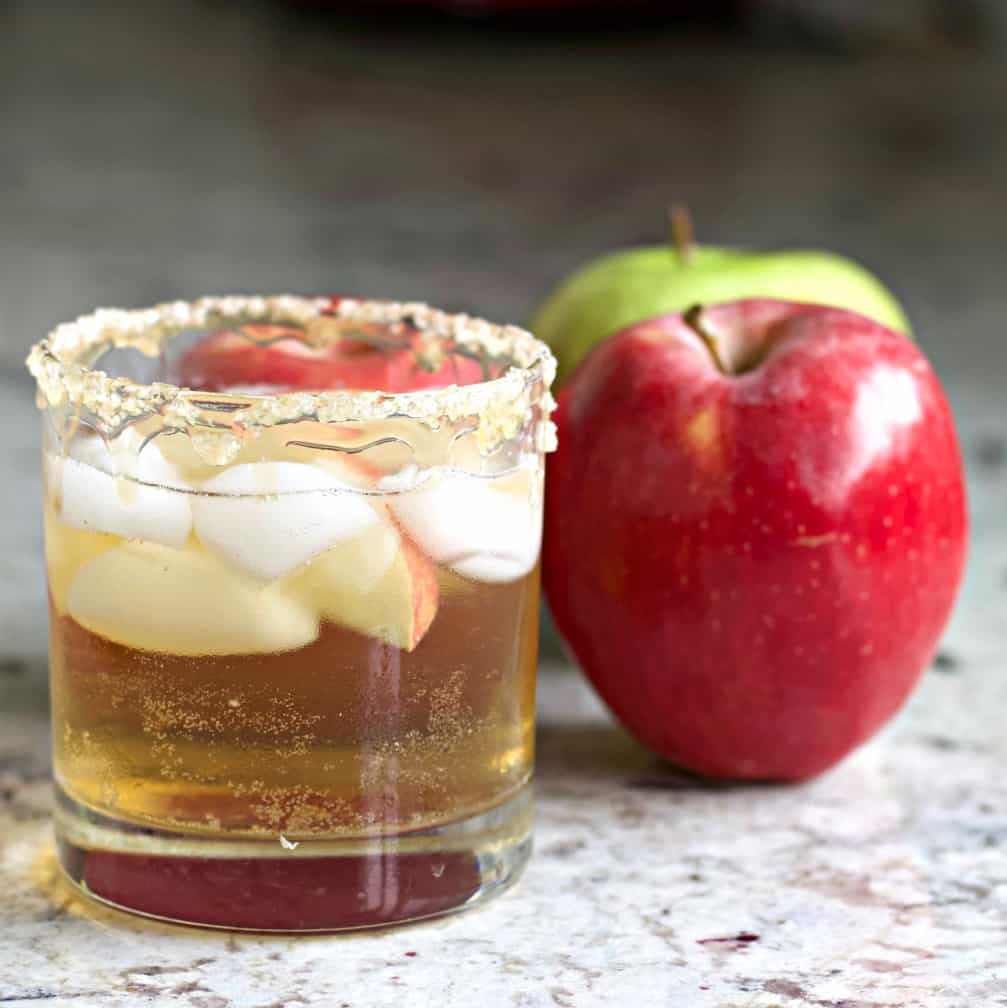 Follow Us:
We enjoy meeting you on our social networks. Follow us on Facebook, Pinterest, Instagram . Tag us with your pictures of our recipes and comment on how it went for you. We would love to see what you do with them.
We often like, comment and share your posts of our recipes on our daily Instagram stories.
Ask questions and rate the recipe in the comments section below. Please share what you did with this recipe. We are always looking for more and better ways to make homemade food. Other cooks love your ideas!
Recent Posts:
This Article by Foodie Crush has great ideas on setting up your mimosa bar