Sweet homemade pepper jam with a little kick to wake up those taste buds! The pepper jam is easy to make and a crowd pleaser
Pepper Jam is a great addition to charcuterie boards. This jelly pairs well with goat cheese, brie cheese, and crackers. This jam is also easy to make into small gift jars. This is a great option for hostess gifts, teacher gifts, and neighbor gifts.
We have some tips and tricks in this post to help you make the yummiest pepper jelly.
This recipe uses grape juice. I just happen to have some fresh homemade grape juice in my fridge! I love fresh grape juice. Go find some grapes and make juice. You'll need grape juice for this pepper jam. And you'll need a bunch of peppers. Like your jam spicy or like it sweet there are peppers out there to satisfy your taste buds.
What is Pepper Jelly Made out of?
Pepper Jelly has green peppers, red peppers, jalapeño peppers, apple cider vinegar, water (or grape jelly), sugar, and Certo pectin. This jelly can be made with substitutions to fit dietary needs. The jalapeño peppers will make it spicy.
Make the jam according to your specific tastes. The amount of peppers can be changed to bring down the spice factor. The grape juice will help sweeten the pepper jelly. Don't substitute out the sugar, sugar replacements will not work well in this jam.
What is Pepper Jam used for?
Pepper jam can be used for a charcuterie board jelly. Pepper jam also works great in tarts, and desserts. The sweet and spicy flavor makes this jam a perfect pairing for most cheeses. Pepper jam is great on toast and crackers. Apples, bacon, and prosciutto are also a delicious pairing with pepper jelly.
How long does Pepper Jam last?
Pepper jam has a pantry shelf life of 1.5 to 2 years. The jam needs to be stored properly in a cool dark place for maximum life expectancy. Opened Pepper jam will safely last 1 month in the refrigerator. The jam should be kept around 40 F or lower for proper food safety.
What Does Pepper Jam taste like?
Pepper Jam is a tasty combination of sweet and spicy. Most pepper jams are just spicy enough to bring a little heat to the flavor, but not overpowering. The sugar and grape juice in this recipe bring in a delicious sweetness to counteract the heat from the jalapeños.
What Kind of Cheese pairs well with Pepper Jelly?
Pepper Jelly pairs well with cream cheese, goat cheese, gouda, and manchego. Baked Brie cheese is also delicious with pepper jelly. To bake brie and pepper jelly, preheat oven to 350F. Remove the top of the cheese rind, place the brie wheel cut side up in the oven. Top with pepper jelly and bake for 15 minutes.
What is Certo? and what is it used to make?
Certo is fruit pectin. This pectin is commonly used to make jams and jellies. Certo is made from the peels of various citrus fruits, and the pressed skins of apples. Certo does not contain any animal products making it a popular choice for those following a vegan diet.
Homemade Pepper Jam is pretty useful in the kitchen: And makes a great gift!
Homemade pepper jam makes a yummy dip with cream cheese and cranberry sauce (or alone), I've used grape pepper jam with lil smokies in a crock pot for party appetizers, and it's my husband favorite jam on toast and in sandwiches!
Add a recipe on a tag when you give this interesting gift to add helpful ideas for fun ways to use this treat. My Peach Pepper Tart recipe uses pepper jam and is SO good! 🙂
This recipe is easy.
Just put your peppers through a food processor
Boil the processed peppers with the grape juice and sugar.
Add the Certo and lemon juice and boil another minute.
Done and ready to skim and load into your hot, sterilized jars.
Water bath 10 minutes.
Note: Jam may take up to two weeks to set up in the sealed jars. Store any unsealed jars in your fridge and use them in a week or so. Have fun with your peppers!
I needed a pepper jam recipe uses grape juice. I just happen to have a harvest overload of that crop too! So I'm replacing the water with our homemade grape juice. For a bit of extra flavor. Turned out great!
Pepper Jam is a good recipe for using up your extra garden peppers. It's as spicy as the peppers you use. This recipe also call for grape juice. Homemade grape juice is the best but any unsweetened grape juice will work well. This recipe make a yummy beautiful gift for the holidays.
Ingredients
2 whole green peppers-FRESH, chopped fine-About 1 Cup
2 whole red peppers-FRESH, chopped fine- About 1 Cup
10 whole Jalapeno peppers-FRESH, chopped fine-about 1/2 Cup
1/2 Cup Apple Cider Vinegar
1/2 Cup water, (for grape jelly replace the water with grape juice)
3 Cups Sugar, do NOT use sugar replacers
1 bag liquid Certo
Instructions
Put your peppers through a food processor to chop them fine.
boil the processed peppers with the grape juice(or water) and sugar.
Add the Certo and vinegar and boil another minute.
Done and ready to skim and load into your hot, sterilized jars.
Water bath 10 minutes.
Notes
For more specific directions, follow the directions on your pectin package.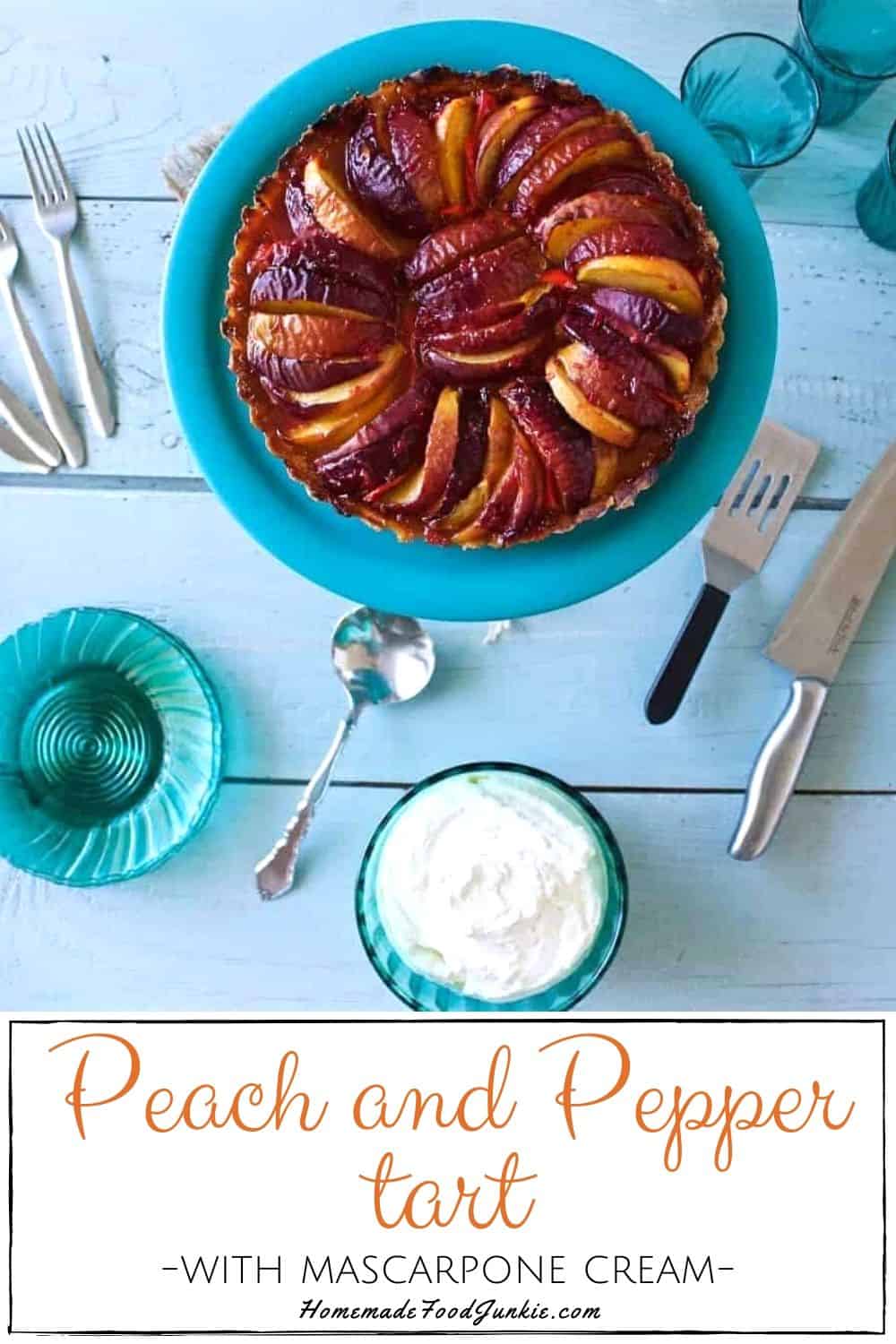 Follow Us:
We enjoy meeting you on our social networks. Follow us on Facebook, Pinterest, Instagram . Tag us with your pictures of our recipes and comment on how it went for you. We would love to see what you do with them.
We often like, comment and share your posts of our recipes on our daily Instagram stories.
Ask questions and rate the recipe in the comments section below. Please share what you did with this recipe. We are always looking for more and better ways to make homemade food. Other cooks love your ideas!
Recent Posts:
This recipe is a part of 20+ Homemade Food Gifts by GrowAGoodLife.com
This recipe is part of a 21 Holiday Edible Gifts In A Jar round-up. By FoodApparel.com