Goat Cheese Stuffed Dates are wrapped in prosciutto and fresh basil for a fresh, delicious appetizer that is fantastic for your next event gathering or holiday party. These scrumptious bites can be served either hot or cold, and provide great finger foods that your friends and family will love.
Dates are a healthy sweet snack that can be paired with savory or sweet foods. This recipe brings together a little bit of both with savory prosciutto and creamy goat cheese that balance the sweet nature of the dates. Finished with a silky balsamic drizzle and fresh basil for a punch of flavor that liven everything up.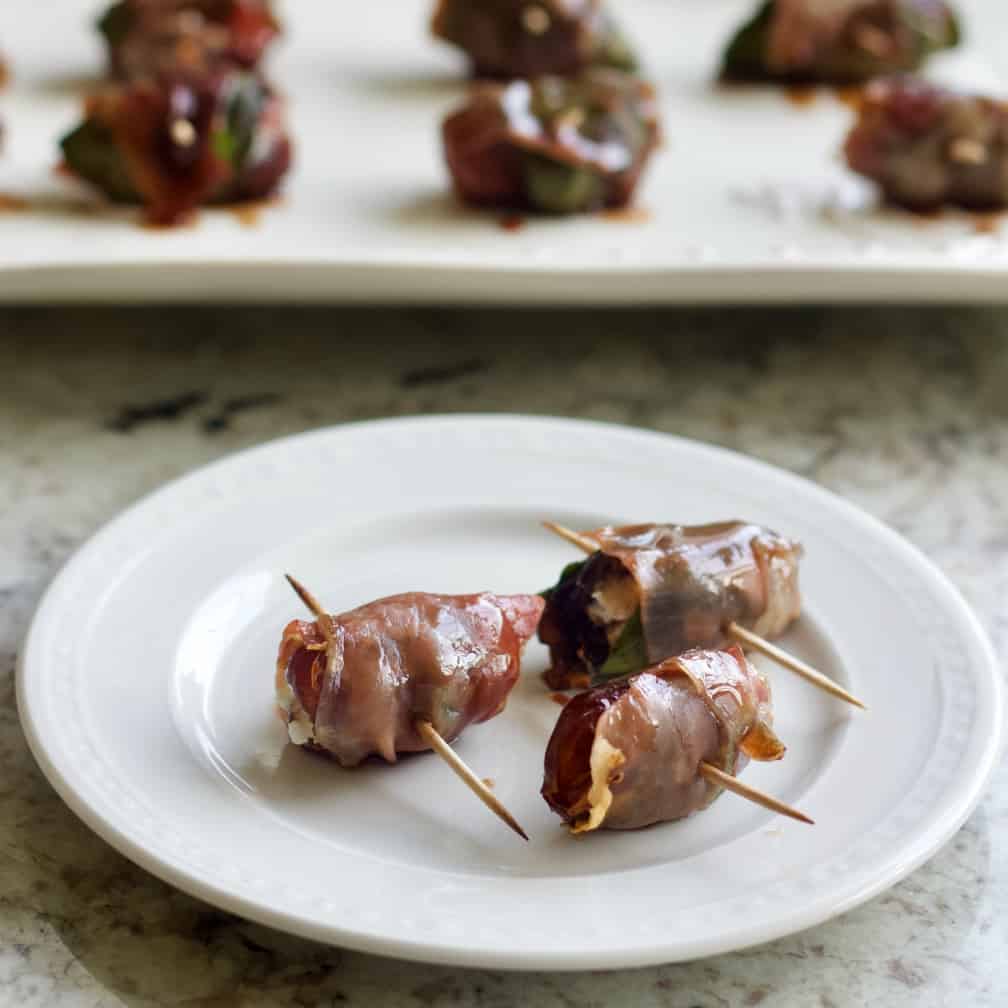 Watch the Video Demonstration
What can you stuff inside Dates?
Dates are a sweet fruit that can be enjoyed fresh or partially dehydrated which is how most of us know them. They are a fantastic source of natural sugar and are often seen in the healthy, natural dessert world in scrumptious treats.
Dates are well loved when they are filled with delicious ingredients ranging from peanut butter and chocolate to soft cheeses, nuts, savory herbs, or wrapped in delicious meats like bacon and prosciutto. Because they are so versatile, dates have become a very popular snack food on the party scene.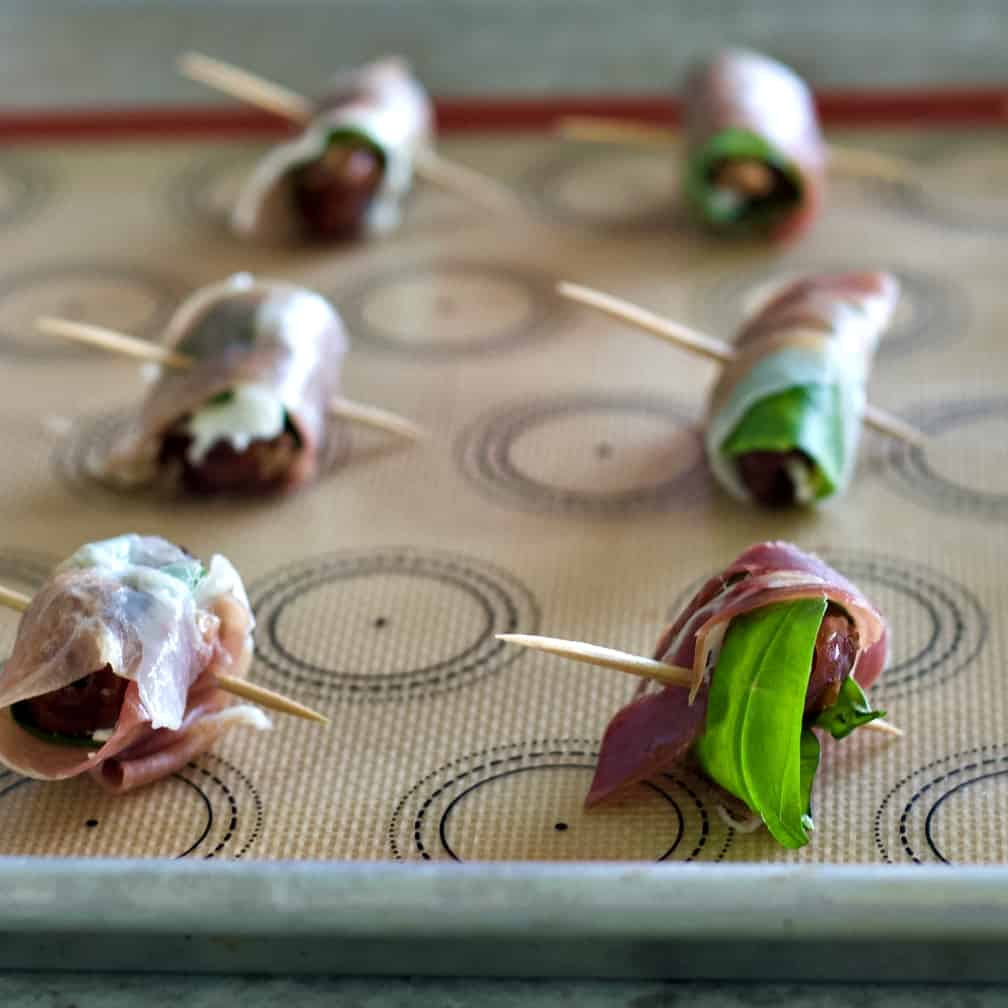 What is the best way to eat stuffed Dates?
Stuffed dates can be eaten raw or warmed, either way your guests are sure to love them. Prosciutto is safe to eat without warming so it is not necessary to heat them. Cooking them slightly will bring out a wonderful depth of flavor in the goat cheese and basil, and the warmth is a very welcome addition to this appetizer.
If you do cook these Stuffed Dates, we recommend soaking the toothpicks beforehand to prevent them from burning on the ends. You want your guests to be able to use the toothpicks to pick up and enjoy this finger food.
More Easy Appetizers and Finger Foods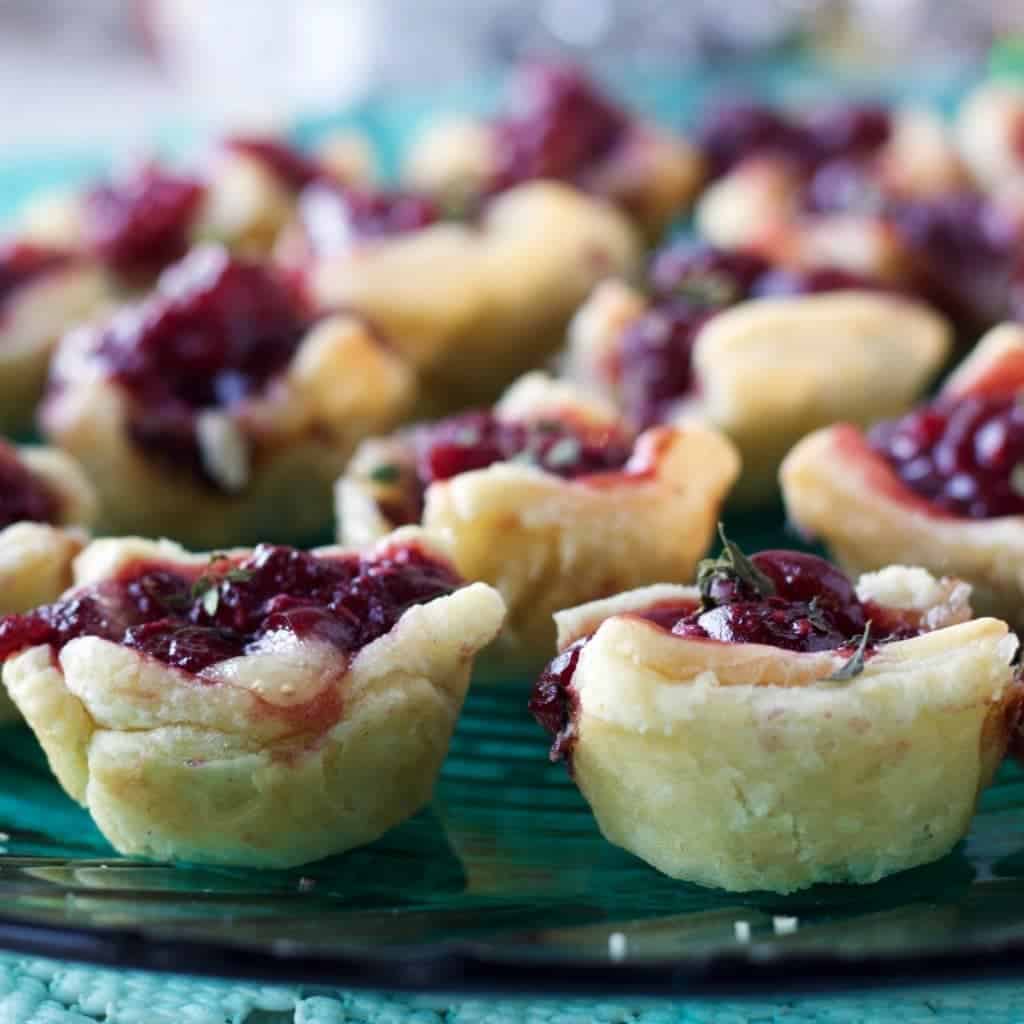 Make any of these recipes as delicious appetizers for any occasion.
Prosciutto Wrapped Stuffed Dates with Goat Cheese
This appetizer is very versatile and it is easy to use substitutions if you can't find certain ingredients, or if your preferences differ.
We are featuring our preferred recipe in the recipe card, but make them however you wish and share with us in the comments section how you made this tasty appetizer.
Which Dates are best to eat?
There are a variety of dates to choose from and for the most part, they are very similar and can be used for stuffed date appetizers. This is a fresh pitted Medjool Date recipe, but if you are having trouble finding Medjool dates you can always opt for fresh Deglet Noor Dates or any other large pitted date your grocer carries.
Medjool dates are the most popular due to their rich, thick skin, large shape and mild flavor. Other varieties can be sweeter and have a slight chocolatey flavor about them, so just be aware when you are selecting dates for a savory appetizer.
What cheeses pair well with Dates?
Most soft cheeses will be excellent to use in stuffed dates, this includes ricotta, cream cheese, bleu cheese, and goat cheese. Goat cheese is a popular choice due to its rich, earthy flavor and light texture. Soft cheeses provide a creamy element to Stuffed Date recipes that pairs well with herbs and meats to balance the sweet nature of the dates.
They can be served either baked or chilled which gives a convenient option for whatever venue you will be serving these finger foods at.
What spices pair well with Dates?
The versatile nature of dates lends them the ability to be paired with both aromatic and savory herbs, as well as sweet spices and fruit jellies. From cumin, parsley and dill to cinnamon, ginger and cloves; dates dance beautifully with a wide variety of flavors and textures.
We chose to wrap these dates in fresh basil leaves for its subtle peppery element, and the fresh brightness that it presents. Basil is wonderful when paired with hearty goat cheese and deli meats, and balsamic is a well loved companion of many basil recipes.
How do you make a Balsamic Reduction Sauce?
The balsamic reduction sauce is the finishing element for this recipe and it elevates everything beautifully. Balsamic offers just the right amount of extra depth and zing to this sweet, creamy bite. By creating a reduction, the sauce will hold to the dates better than a straight balsamic vinegar, so we definitely recommend whipping one together for the finisher of this recipe.
Making a balsamic reduction is a very simple task that takes less than 10 minutes. Simply pour your balsamic vinegar into a small pot on the stove, heat to a gentle boil stirring often to prevent scalding and burning. Once it has thickened to your desired consistency, you are done. The reduction will continue to thicken a bit as it cools so keep that in mind.
You can of course purchase a pre-made balsamic reduction from the store, which is what we opted to do and it tasted fantastic.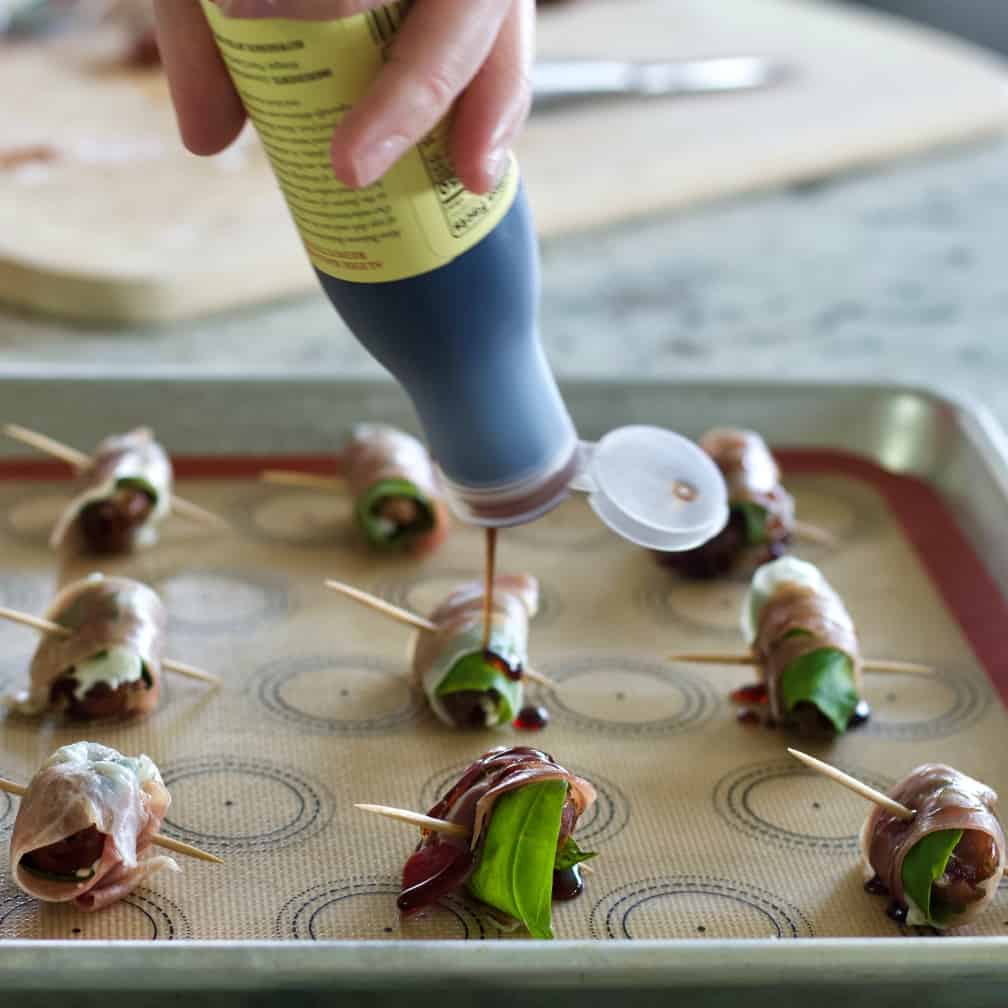 Visual walkthrough
Our printable recipe card is following this guide. We also have a quick video tutorial that you can watch as well.
What foods pair well with Stuffed Dates?
If you are building a menu for your event and you want to include Stuffed Dates, just remember that they are a wonderfully versatile option that works well with a wide variety of foods. Some ideas for what you can serve alongside Stuffed Dates include
Deli meats and cheeses
Chocolate fondue
Red meats as a main course
Roasted mixed nuts
Fresh green salads with feta cheese
Roasted squash and seasonal veggies
Baked brie trays
Red wine
Your Printable Recipe Card:
Yield:

24 stuffed dates
Prosciutto Wrapped Dates with Goat Cheese
Goat Cheese Stuffed Dates Wrapped in prosciutto and fresh basil are easy to make and VERY yummy. Serve these healthy appetizers either hot or cold.
Ingredients
24 Medjool Dates (OR deglets)
Prosciutto
1/2 Cup goat cheese (use soft spreadable variety-herbed if you like)
24 leaves Basil-fresh
1/4 Cup Balsamic reduction sauce (to taste)
Instructions
Before you begin:
SOAK 24 toothpicks in water
Prepare baking sheet with a oil spray or lay a silicone baking mat on it.
Cut a lengthwise slice in the center top of each date. Make sure it is big enough to hold the cheese but don't slice all the way through the date.
Slice prosciutto into 24 pieces about 2 1/2 inches long or however long you prefer to securely wrap the stuffed dates over the basil leaf.
Lay out the dates, prosciutto, goat cheese and basil leaves on a board within easy reach of your baking sheet.
Appetizer Assembly:

Scoop up a teaspoon of soft goat cheese and push it into your sliced date.
Wrap a leaf of basil around the date
Wrap a piece of prosciutto around the basil wrapped stuffed date.
Pierce the date through with a soaked toothpick.
Lay the finished date on your baking sheet.
Repeat until all dates are stuffed and wrapped.
Broiling Instructions:
Broil for 3 to 5 minutes until crispy.
Remove from oven and set on serving tray. Serve hot!
Nutrition Information
Yield
24
Serving Size
1
Amount Per Serving
Calories

91
Total Fat

1g
Saturated Fat

1g
Trans Fat

0g
Unsaturated Fat

0g
Cholesterol

3mg
Sodium

79mg
Carbohydrates

20g
Fiber

2g
Sugar

18g
Protein

2g
Follow Us:
We enjoy meeting you on our social networks. Follow us on Facebook, Pinterest, Instagram . Tag us with your pictures of our recipes and comment on how it went for you. We would love to see what you do with them.
We often like, comment and share your posts of our recipes on our daily Instagram stories.
Ask questions and rate the recipe in the comments section below. Please share what you did with this recipe. We are always looking for more and better ways to make homemade food. Other cooks love your ideas!
Recent Posts: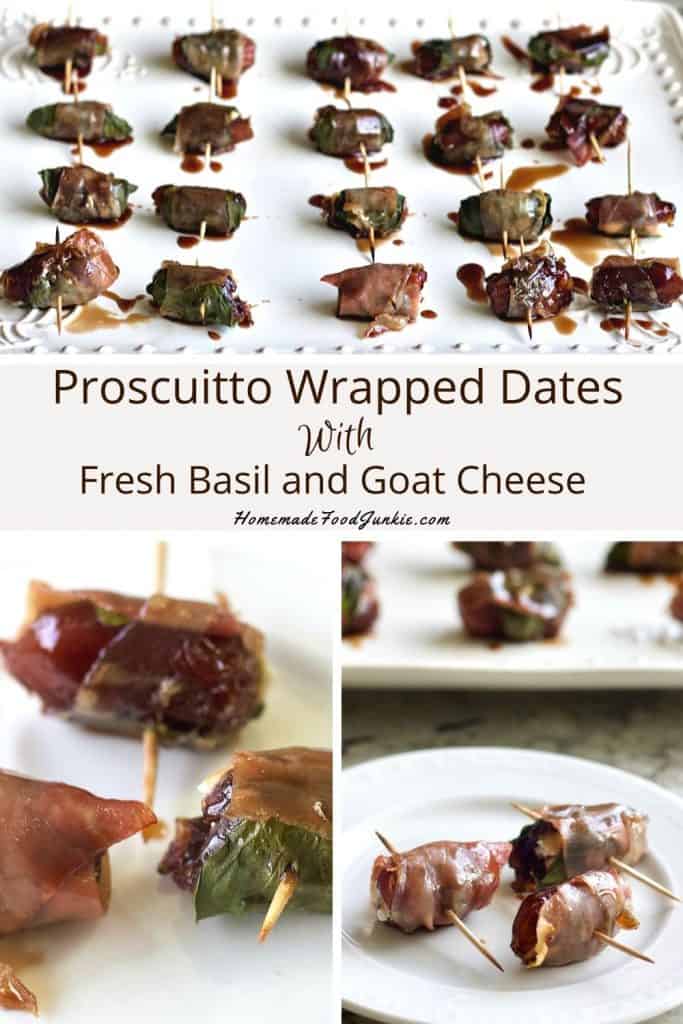 Loosely Based on This Recipe From Epicurus