Try this light, bubbly, refreshing Skinny Moscow Mule recipe. Reduce the calories and carbs you intake with this enjoyable low calorie cocktail.
A full calorie Moscow Mule recipe has around 180 calories, including 21 grams of carbs and sugars. Not terrible, but we can definitely shave off quite a few calories and ALL the sugars and carbs, if you like.
The Skinny Moscow Mule reduces the calorie count by around 60 to 80 calories when compared to the full calorie drink. And it's yummy too.
You have some choices on making this drink. Read our discussion below for more on how to affect the calories and flavor of your skinny mule.
We all have our preferred flavors and budget points for low calorie alcoholic drinks. There are some significant pros and cons when using sugar replacements.
Choosing a higher quality vodka might also seem light an extravagance. However, we found an enormous improvement in our low calorie vodka tonic , our sparkling Ice low calories drink when using vodka, and this skinny mule.
Vodka that is cheaply distilled can be harshly flavored. When adding in sugar free mixers using harsh vodkas, this can be an issue for some drinkers. Smooth vodka helps blend the harshness out of the flavors in your drink.
This is especially true of drinks sweetened with Stevia. Stevia is a bit bitter. Smooth vodkas definitely alleviate some of that. Give it a try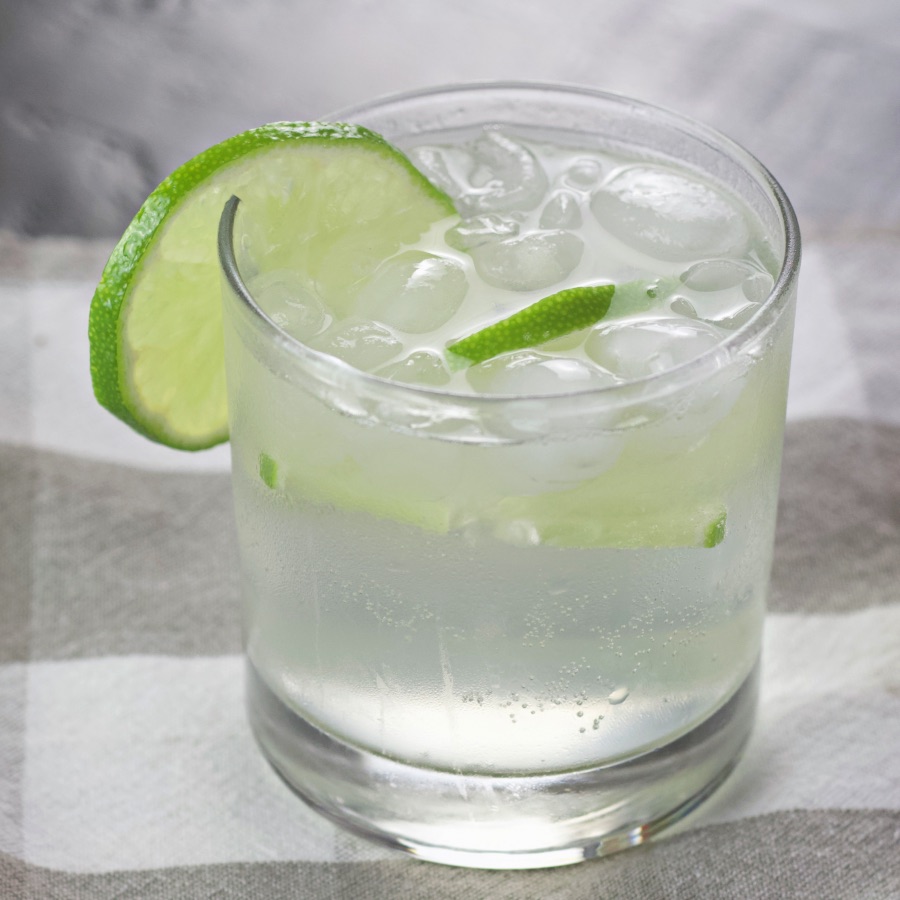 Skinny Moscow Mule:
How Many Calories in a Skinny Moscow Mule?
Your choice of ginger beer and simple syrup have a lot to do with the final calorie count.
Vodka adds 97 calories no matter what the brand.
A fresh lime is only about 3 calories.
zero calorie simple syrup and zero calorie ginger beer offer no calories.
a Light ginger beer will add around 20 calories depending on the ice content of your 12 oz. glass.
The ginger beer does add a lot to the flavor of this drink. For that reason we went with a light Q tonic rather than double down on stevia. Since Stevia can be bitter.
When using both a stevia sweetened simple syrup and ginger beer, the stevia flavor may overwhelm the drink.
If you love stevia as a sugar replacement and are used to it, zero calorie Zevia ginger beer may be perfect for you.
Ingredients For the Skinny Moscow Mule:
To really get the best flavor blend for this low calorie alcoholic drink I'm including the exact brand names we used.
Grey Goose Vodka is on the spendy side, but not all that much higher than a mid level brand like Absolut. Grey goose is SOOOO smooth. It is worth the few dollars extra for a much better experience in my opinion.
Any zero calorie simple syrup will work. Stevia has a bit of a bite, however, when it comes to sugar free anything you have a decision to make.
Do you want a more natural sweetener like stevia? Or an artificial sugar replacement like Sucralose or Aspartame? Both of which are known to be toxic and may contribute to cancer.
The same applies top light ginger beer. Use whatever brand you favor. You do you.
Here is our list of ingredients, including the brands so you can get this recipe exactly as we made it. This is a really good blend of flavors, in my opinion. Let me know what you think!
Vodka-we used Grey Goose vodka
Zero calorie simple syrup-we used NuNaturals brand. It is sweetened with Stevia
Light Ginger Beer-we used Q Tonic brand
Fresh lime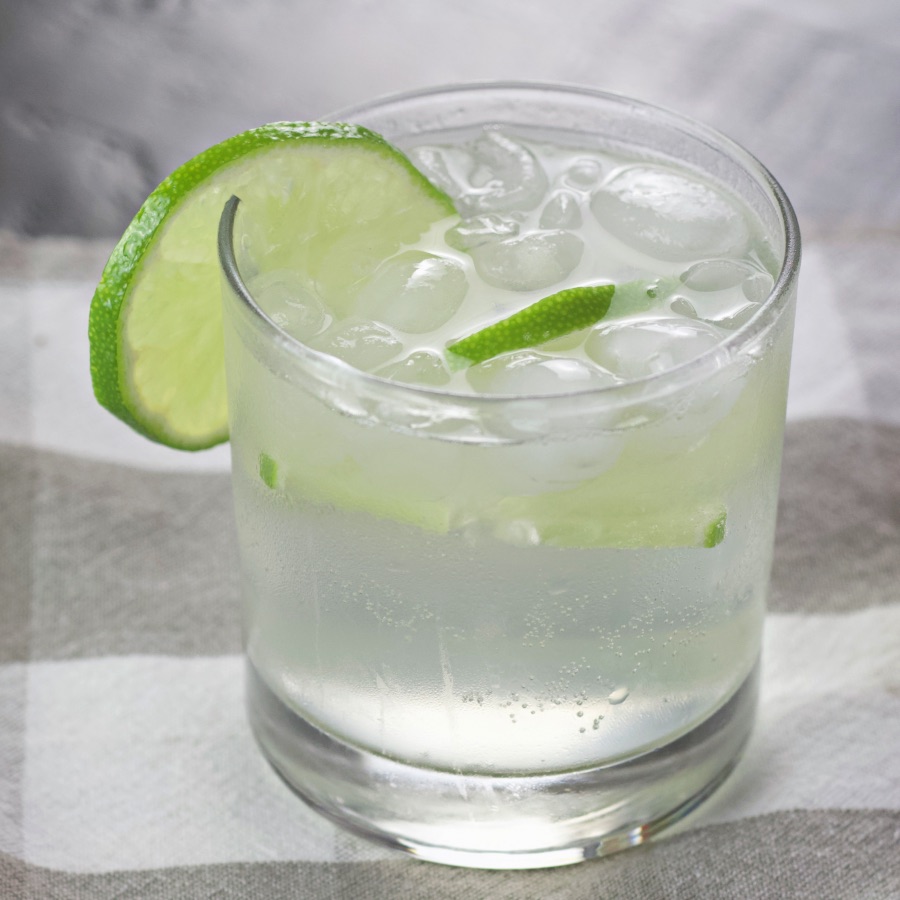 Yield:

1-6 oz.drink
Skinny Moscow Mule
Love Moscow Mules but need to drop some calories? Try our skinny moscow mule. It's a simple solution and so simple/
Ingredients
1/2 oz. lime juice (fresh squeezed)
Nutrition Information
Yield
1
Serving Size
1
Amount Per Serving
Calories

141
Total Fat

0g
Saturated Fat

0g
Trans Fat

0g
Unsaturated Fat

0g
Cholesterol

0mg
Sodium

1mg
Carbohydrates

1g
Fiber

0g
Sugar

0g
Protein

0g
Follow Us:
We enjoy meeting you on our social networks. Follow us on Facebook, Pinterest, Instagram . Tag us with your pictures of our recipes and comment on how it went for you. We would love to see what you do with them.
We often like, comment and share your posts of our recipes on our daily Instagram stories.
Ask questions and rate the recipe in the comments section below. Please share what you did with this recipe. We are always looking for more and better ways to make homemade food. Other cooks love your ideas!
Recent Posts: