Are you a beginner gardener? Have you gardened and found it overwhelming, disappointing or frustrating?
These 9 tips for Gardening Success are VITAL to attain your best gardening experience. Follow the links in this article to proven gardening methods and helpful gardening websites.
Gardening is a WONDERFUL hobby for the whole family IF you can keep it working properly for you.
It's extremely easy to let the vision of a beautiful garden turn into a depressing, weedy overwhelming disaster in a single growing season. That was our OLD garden story pretty much every year.
By season's end we were discouraged, tired and could hardly find the veggies for the weeds. Our kids considered gardening pure torture because…yeah.
The unending weeding and work in the garden. Not their thing. Actually I found out it was not MY thing either. We quit the garden entirely for a LOOONG time.
Dave decided to revive our old garden plot about 5 years ago. Over those years we researched and installed MANY creative innovations that have benefited our garden enormously.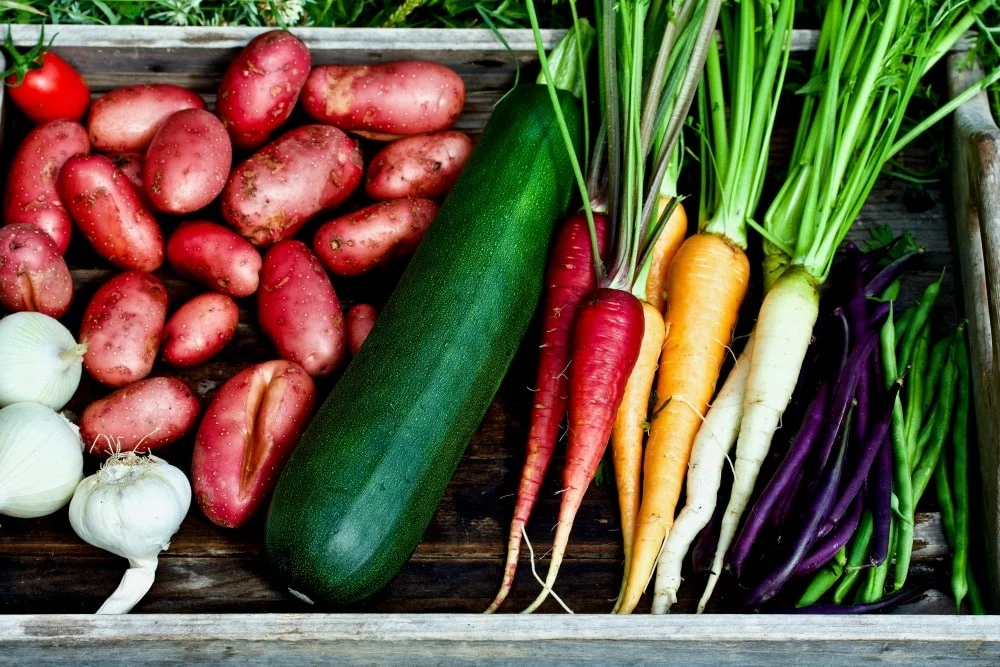 Dave has spent the last five years installing several important and amazingly helpful changes to our garden structure and garden methods too. Boy Howdy! It's been a huge Positive turning point in our gardening experience. These 9 tips for Gardening Success grew out of his restructuring our own garden.
Every new growing season offers a refresh point. Start a new garden plot OR an established garden area correctly and you will reap the benefits in your life for years to come!
9 Tips For gardening success and links you need:
Gardening is a process :
Your garden will improve and change over time with proper care and maintenance. Each year choose something to do that will make your garden better for the plants and you too. Y
our plants will prosper and deliver higher quality harvests to you once the garden is well established.
Correct Garden location:
Full sun is preferred for best growth of most veggies. Pest and disease resistance of your flowers and veggies also improve with adequate sunlight.
Read our article on how to pick the best garden location. It will help you decide where to locate your garden for best results.
Maybe you can't move your garden but can take down a tree. That's what we did. What a difference in our crops.
Use Good soil:
Your soil needs to hold some moisture and also drain well (called soil structure). Amend your soil annually with compost to keep it in tip top shape. Your garden plants will greatly benefit.
Learn about Soil Amending-Your local Cooperative Extension Service will do either free or low cost soil tests (and help gardeners in many other ways too. Many have Master gardeners programs that can help you with information too.)
Learn about Compost. You can buy it or make it but your garden soil and plants will greatly benefit from both compost and mulching.
Create a garden plan
Think about your garden's purpose. Kitchen garden or canning garden? (We suggest you start small. Gardens can easily get out of control and overwhelming). Grow what you love to eat, juice, and put by for winter. Choose varieties well known in your area to be reliable producers with great flavor and resistance to your local pests.
Companion plant:
Last year we planted Borage in with the tomatoes and WOW! bees and pollinated tomatoes galore.
Pollinators also love nasturtiums, marigolds and other beneficial flowers. Flowers look great in a garden too. Just watch out for invasive varieties of herbs.
We had a little trouble with lemon balm…and trailing Nasturtiums can really cover a lot of ground…
Know your garden zone. This will help you determine what will grow well in your area.
It is easy to buy the wrong seed from seed and plants from catalogs for your local climate and conditions. Some of the seeds Dave has purchased from seed catalogs did not taste as good as our local varieties or grow as well either.
Not the catalogs fault. They just have better success with certain varieties of seeds in other areas of the country.
Same for bare root crops and other perennial plants, trees and bushes. Will they survive your climate? Will they thrive?
Just input your zip code and they will help you learn what to plant in your area and when to put it in the ground.
For small space gardening
Try patio gardening in containers, vertical trellising or just plant only the crops you really love to eat in the area you have.
Find veggies that will do well in your area and cost a lot in the store. For us that is tomatoes, cucumbers and peppers.
Corn is pretty cheap here but you just can't beat garden corn for flavor so Dave always grows his own. He loves growing potatoes too. Our garden fresh Produce section also has tips and methods for some of our favorite crops.
Work on Improvements to make your garden EASY to work in and maintain every year.
We have found many real time back savers and garden methods that stretch a dollar over the years.
We are FINALLY getting ahead of the enormously successful weed population here.
These posts will help you get efficient in your garden. It's much easier to love gardening when it's organized and well maintained with little work. It's a process. Give it time.
These 9 tips for Gardening Success will help you get a handle on your personal gardening goals.
Follow the links in this article to proven gardening methods and helpful gardening websites.
Below you will find our blog hop. LOTS of great gardening experience in those blogs as well with even MORE tips for gardening success.
Please Click each of these links. You will find other experienced gardeners with great ideas, projects and advice for you!
Pin it: