Learn how to make iced coffee at home that is absolutely delicious, and completely customizable to suite your preferences and dietary needs. Making your own coffee drinks doesn't require special equipment or elaborate recipes. It will save your money, and allows you to have complete control over what exactly goes into your beverage.
If you don't know how to make the best iced coffee at home let us reassure you that is is simple and fun with amazing flavor and value. It's a skill that proves useful in the kitchen because it teaches you flavor pairings, how to make your own syrups and sauces, and gives you something that you can share with family and friends.
Elevate your coffee drinks by learning how to make iced coffee with our homemade vanilla extract, buttermilk caramel sauce, and light whipped honey to naturally sweeten your beverage.
Can you make iced coffee with regular coffee?
Learning how to make iced coffee at home is largely about learning what types of coffee to use, and when to use certain types of coffee depending on the style of your drink. You can absolutely use regular coffee to make a standard iced coffee at home. Sometimes known as the pour-over method, a regular iced coffee is made by brewing your favorite coffee with less water, and allowing the ice in the glass to water down the beverage as it melts.
Why not use cold brew coffee?
Using cold brewed coffee is definitely a tasty option when learning how to make iced coffees, but it isn't necessary. Cold brew is made by slowly steeping course ground coffee over a long period of time, usually 12-24 hours) until the flavor is strong and dark. The mixture is strained and the resulting liquid can be used in a variety of cold coffee recipes.
Unlike regular brewed coffee there is no heat involved in cold brew. This usually results in coffee that is lower in acidity and a bit easier to drink as an iced beverage, which is why many people prefer it.
The process is simple, but the key is in the details
Make iced coffee cubes. When we were learning how to make iced coffee it was a game changer learning that you should use coffee to make the ice cubes for your drink. Be sure you plan ahead to ensure you have your 'coffee cubes' prepped and ready to use.
Cold coffee is an absolutely must. If you are using your regular brewed coffee make sure it is fully cooled before using it in iced beverages, otherwise it will warm the drink and melt the ice which will water it down and dilute your flavor.
The milk will matter. Above all else for sure use your favorite milk or milk substitute, but keep in mind the fat content will elevate the drink and affect how creamy and refreshing it is. Full fat milks and creams add good quality natural fats that make your drink rich and creamy. If you use a substitute or a low fat or fat free milk, the drink will still taste delicious, but it won't have the same rich, satisfying texture.
Froth the milk or cream. Leaning how to make iced coffee means you understand that you don't need fancy equipment or expensive espresso set ups to yield delicious drinks. But, there are a few extra steps that will definitely up the experience of your iced coffee; one being a thick cream or light, frothy milk.
You can froth or whip the milk and cream with an inexpensive handheld mixer. These tools are handy for mixing any drink, but come in especially handy for iced coffees. Simply put your milk or cream into a cup or bowl, insert the handheld mixer, and froth until it is the whipped consistency that you need.
Garnishes make all the difference. Whether you are topping it with whipped cream and a chocolate drizzle like we did, or keeping it simple with a straw; the experience will depend on how the drink is presented and finished.
How to garnish an iced coffee
Adjust the coffee strength by how many ice cubes you use in your glass.
If you want a little caramel sauce or flavorings in it go ahead and toss it in.
Add chocolate sprinkles or shavings.
Make a homemade whipped cream with vanilla extract for additional flavor depth.
Use a sweet cream cold foam in place of the whipped cream.
Add a caramel drizzle to finish the coffee and add a sweet, rich flavor.
Use a flavored extract or syrup to make an iced coffee with different flavor variations like hazelnut, peppermint, or toffee.
Add some extra ice and throw it in a blender to make a blended ice coffee drink.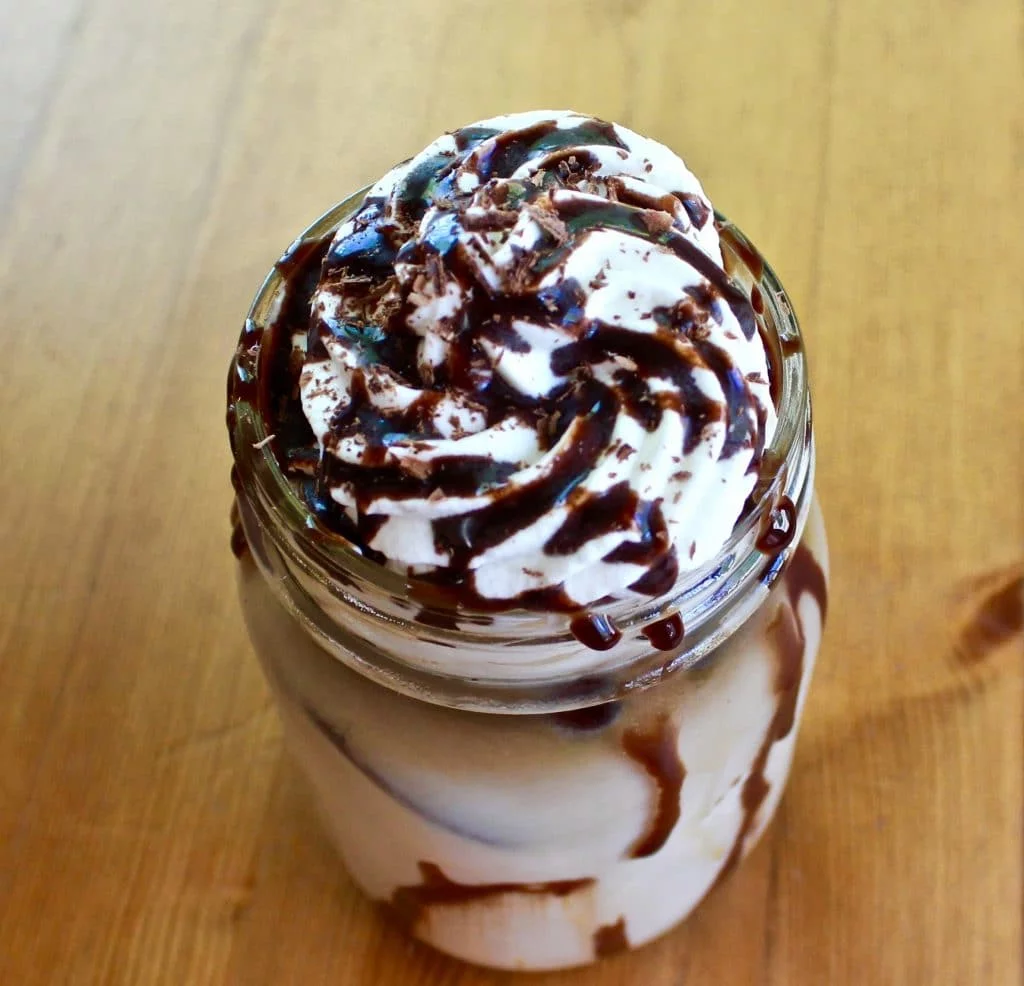 What is the secret for making the best iced coffee?
Learning how to make iced coffee is all about the brew, the balance of flavors, and the liquid ratio in order to produce the very best cold coffee beverage. Here are some tips to remember when learning how to make iced coffee.
Find the right brew for your flavor preferences. Different beans will have different flavors, acidity, and strength.
Use filtered water to avoid contamination of added minerals that will affect the taste.
Use coffee to make your iced cubes rather than water to avoid dilution.
Use fresh, high quality beans and grind.
Add syrups for additional flavor.
Make your sauces, syrups, and drizzles from scratch for the best flavor and quality.
Make a large batch of coffee and set aside for future drink recipes to save time.
Froth cream and even the coffee to make thick drinks with a whipped consistency.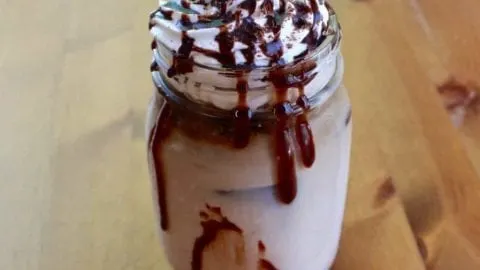 Yield:

1 serving
How to Make Iced Coffee
It is Easy to make your own yummy iced coffee. And this one is absolutely delicious. This coffee recipe is so simple, gluten free, and it can be made in minutes.
Ingredients
5 cubes black coffee, frozen
2 Cups milk of your choice
2 Tablespoons chocolate syrup
1 tsp. chocolate shavings
1 Tablespoon whipped cream
Instructions
Prep:
Freeze ahead an ice cube tray of coffee from your favorite coffee
Drizzle the chocolate syrup in the glass in a circular pattern
Place 5 frozen ice cubes of coffee
Pour milk over the top of the coffee cubes
Put whipping cream on top of the coffee and milk.
Cut chocolate shavings off of a chocolate block onto the top of the drink
Drizzle with chocolate syrup
Nutrition Information
Yield
1
Serving Size
1
Amount Per Serving
Calories

393
Total Fat

12g
Saturated Fat

7g
Trans Fat

0g
Unsaturated Fat

4g
Cholesterol

42mg
Sodium

309mg
Carbohydrates

51g
Fiber

1g
Sugar

21g
Protein

20g
How to Make Iced Coffee Recipe
Here's our video to help inspire you to make this drink! Learning how to make iced coffee is fun and inventive which is why we love it so much. We hope you love learning how to make iced coffee as much as we have.
Click any of the pictures below to explore more coffee drinks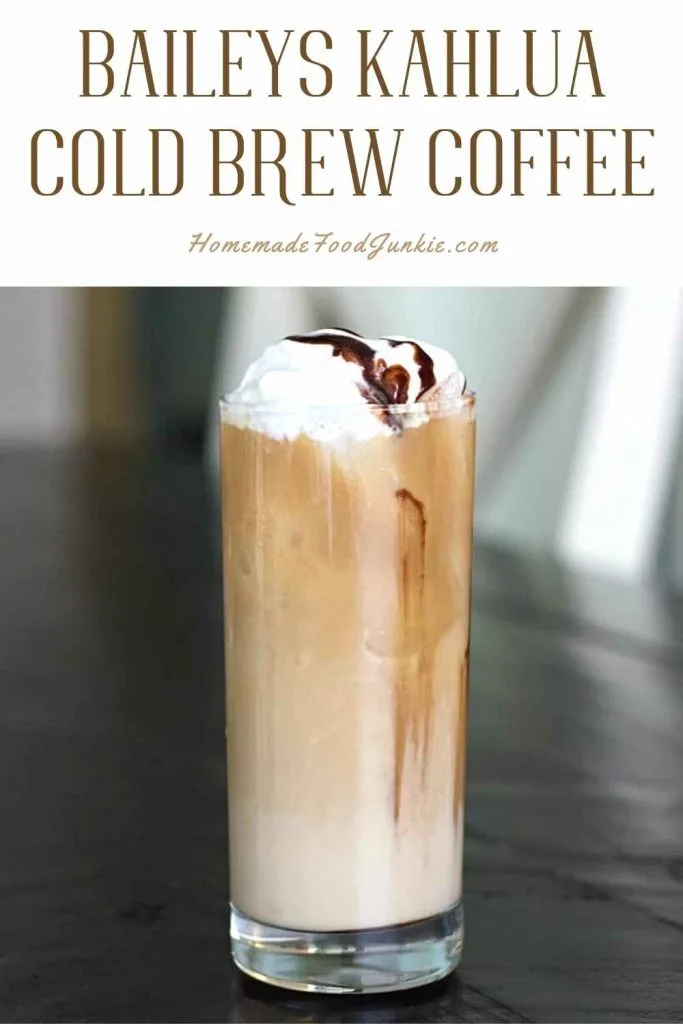 Follow Us:
We enjoy meeting you on our social networks. Follow us on Facebook, Pinterest, Instagram . Tag us with your pictures of our recipes and comment on how it went for you. We would love to see what you do with them.
We often like, comment and share your posts of our recipes on our daily Instagram stories.
Ask questions and rate the recipe in the comments section below. Please share what you did with this recipe. We are always looking for more and better ways to make homemade food. Other cooks love your ideas!
Recent Posts: