Sourdough Waffles are a handy make ahead breakfast (or dinner) recipe your family will love. Use up your extra sourdough starter and get your busy day off to a nutritious start with these crispy filling waffles. These waffles freeze really well for a quick toaster breakfast.
We enjoy an occasional waffle breakfast. And I occasionally have sourdough starter leftover from making sourdough breads. Ahhh…the world of sourdough. Such a nice place to be.
Sourdough waffles are a great way to use up your extra sourdough starter. Enjoy a farm style breakfast-brunch. Pour some Pure maple syrup on one of these delicious waffles (Or try our homemade blueberry sauce or Roasted Raspberries on them). Add some bacon or sausage on the side. with an over easy egg or two if you have a really HUGE appetite and plan to plow the back 40. That will hold you over to dinner, most like.
One of my favorite ways to use waffles is actually for dinner. Large waffles like these are so filling and make a great base for meats and gravies. Sourdough waffles are a good choice for Savory Waffles and Gravy Recipe. Which makes a yummy breakfast OR dinner.
My journey into sourdough began with Homemade Beginner Artisan sourdough bread. We love it so much I can hardly stomach store bought bread right now. I'm currently experimenting with a sourdough sandwich bread recipe. I'll keep you posted on that.
My biggest challenge with sourdough bread baking is finding ways to use up my extra sourdough starter. I hate throwing my sourdough discard away.
I am experimenting with lots of sourdough discard recipes and a few of them are really worth sharing with you. Like my Sourdough Pumpkin Muffins. Sourdough Pizza crust is coming soon!
I'm starting a collection of good sourdough discard recipes. Sourdough waffles are one of the great ideas for using up extra sourdough starter and feeding your family well.
If you purchase items from our affiliate links we may receive a small commission at no extra charge to you. Thank you for supporting Homemade Food Junkie.
Sourdough Waffles Recipe:
As a sourdough baker you know the condition of your starter has a LOT to do with the recipe outcome. This recipe will reflect the energy in the starter like all sourdough recipes will. Do not put a dead starter in the recipe and expect the height and light crispiness you see here. You need a recently fed starter. It doesn't have to pass the float test but there should be lots of bubbles. Hopefully it has been fed in the last day or so.
Make the sponge Ahead:
Start the night before your breakfast (Or start the sponge in the morning for a dinner time waffle.) This recipe creates a light crispy waffle and cuts the time in the kitchen at mealtime way down.
The Sponge is made the night before. Watch the video below to see how it bubbles up after you finish fold in the remaining ingredients for this batter. (Kids love this!) And then cook it on your waffle iron.
The starter needs to be somewhat active.
Fed in the last day or so. You can use a more active starter too. But keep the jar of milky white old starter with no bubbles in the back of the fridge…in the back of the fridge. Or take it out and get it started several days before you try this recipe. If it's totally dead and you need to build a new one Here is some help with making and maintaining your starter.
This recipe is fun for kids. Kids love to help and this process lets them see how the sponge changes as it ferments. BEST is the baking soda reaction. Lots of action in the batter.
Sourdough Waffles make a handy freezer breakfast. Just cool the waffles to room temperature and tightly wrap them individually in plastic wrap. Pop em in the freezer. When you need a quick snack or breakfast pull the frozen waffle out of the freezer. Unwrap it and stick it right in the toaster. They make a wonderful option to commercial freezer waffles.
This recipe makes six LARGE filling waffles. Small children might eat one quarter or two.Sourdough is a fermented process that helps with gluten digestion.
Sourdough recipes are NOT gluten free. But some gluten sensitive people find sourdough easily digestible with little or no trouble.
Nutrition Facts:
Yield: 6 large waffles
Sourdough Waffles Recipe
Prep Time: 20 minutes

Cook Time: 30 minutes

resting time: 8 hours

Total Time: 8 hours 50 minutes

These Sourdough waffles are a handy make ahead breakfast your family will love. Use up your extra sourdough starter and get your busy day off to a nutritious start with these crispy filling waffles.
Ingredients
OVERNIGHT SPONGE
2 cups 50/50 blend- Whole wheat flour/ Unbleached All-Purpose Flour
2 tablespoons sugar
2 cups buttermilk-90 degrees F
1 cup sourdough starter, fed or unfed
BATTER
2 large eggs
1/4 cup butter, melted (or avocado oil)
3/4 teaspoon salt
1 teaspoon baking soda
Instructions
To make the sponge:(for a Morning breakfast start the night before)
Mix together the flour blend, warmed buttermilk and sugar in a medium-sized mixing bowl.
Add 1 cup active sourdough starter. Cover loosely with plastic wrap. Let sit at room temperature 8 hours. 
To make the waffle batter:
Preheat your waffle iron.
Whisk the eggs, butter, salt, and baking soda until light. Stir in the sponge. It should bubble up.
Pour 1/2  cup batter onto the iron and Cook the waffle until the waffle is completely golden brown and cooked through. The edges should be firm and shiny.
Pry the cooked waffle from the waffle iron gently with a fork.
Repeat with the remaining batter.
Serve the waffles hot off the griddle topped as you prefer.
Notes
The prep time in this recipe is both for making the sponge the night before and the time to finish the batter in the morning. The sponge requires an 8 hour ferment time. 

The bake time is the maximum time it should take to cook all six waffles one after the other.

These waffles are great topped with homemade Blueberry sauce, pure organic maple syrup, or use this recipe to make My Savory Waffles and Gravy.

 Leftover waffles can be frozen for a few weeks, and reheated in the toaster. Kids love them!
Nutrition Information:

Amount Per Serving:Calories: 186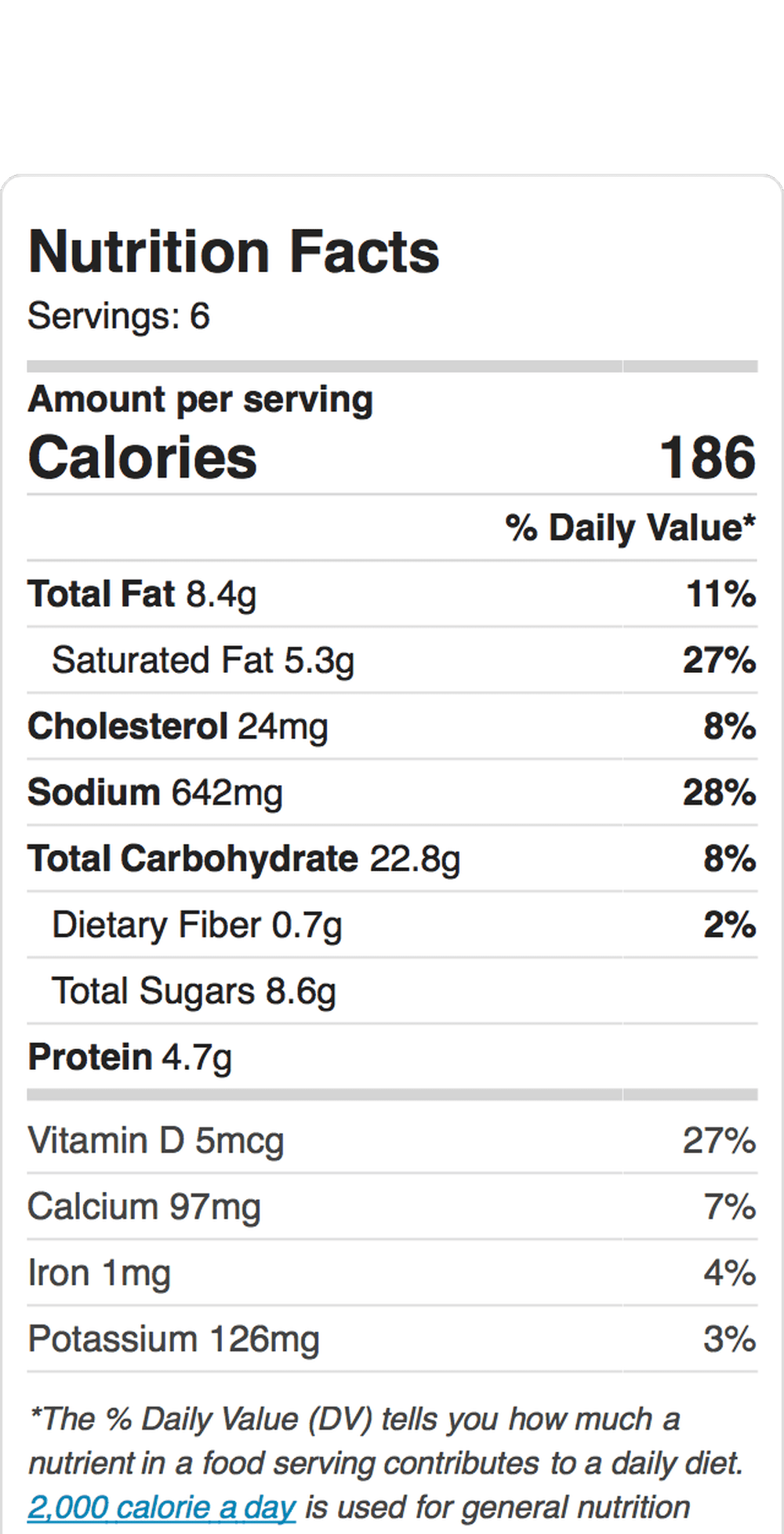 Pin it:
Original recipe by King Arthur.They have a lot of good sourdough recipes. Check them out!