This Greek Orzo Salad is made with kalamata olives, feta cheese, cucumber, and red onion for a delicious flavor profile and lots of crunch. Finished with orzo pasta, spinach leaves, and and a delicious lemon dressing for a heartier salad that will sustain you.
This Orzo Salad recipe with feta is made with the traditional ingredients usually found in this dish, but we are discussing variations and substitutions you can use as well. It's a very versatile salad that you can prepare to suite your preferences.
Watch us make this delicious Greek Orzo Pasta Salad
We are particularly fond of salads with Greek and Italian flavors. Those bright flavors and healthy ingredients come together beautifully in a sustaining pasta salad recipe that delivers gratifying textures and flavors.
Here are a few of our favorites.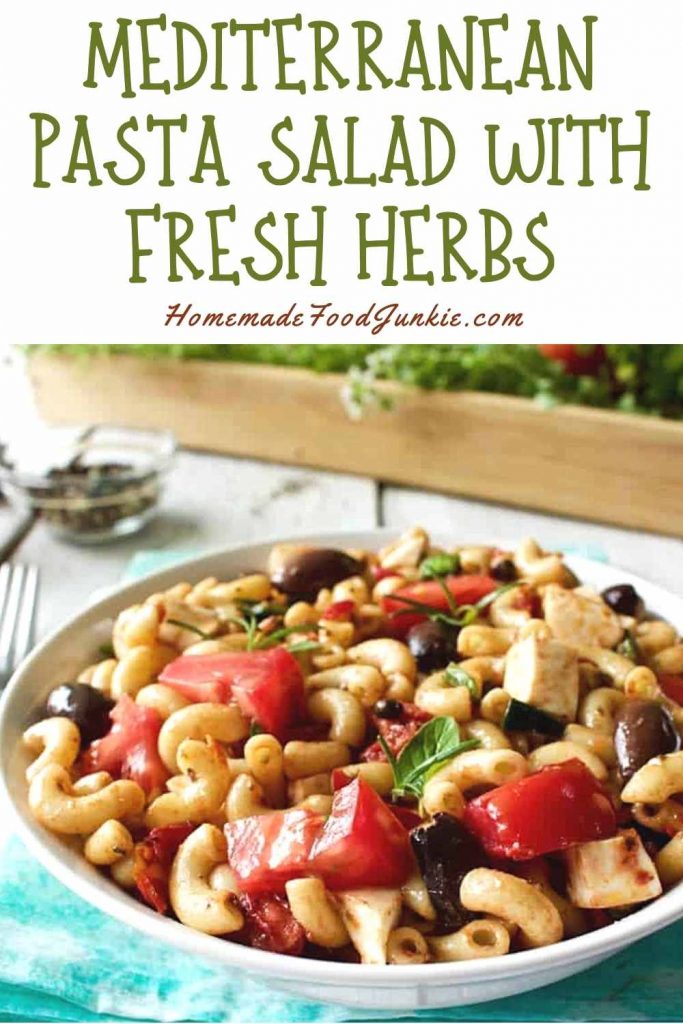 Mediterranean diets have long been found to have benefits for your blood pressure, longevity and balancing cholesterol levels. The Mediterranean diet. has stood the test of time and research, it is a very heart healthy way to eat.
This recipe works well with the Mediterranean diet plan or any healthy eating plan you may follow.
What is Orzo Salad made of?
A traditional Orzo Salad is made with orzo pasta, cucumbers, feta cheese, tomatoes, chickpeas, red onion, and olives. It is a refreshing and healthy pasta meal that also mades a fabulous side dish for seafood and chicken dinners. We took the traditional salad and threw in some extra leafy greens for added vitamins and crunch.
Other variations include adding garlic and parmesan which will give you a rich, creamy base to build on. Using your favorite mushrooms to bring a deep earthy flavor, and finishing it with a creamy sauce. Adding your favorite cold deli cuts like salami, prosciutto, and ham; or shredded chicken for a strong boost of protein.
Is Orzo healthy?
Orzo is usually made with white flour, but it can also be made with whole grain flour making it a great option for pasta salads. Orzo has a higher protein and carb content when made from whole grain flour which helps with satiation and more stable blood sugar levels.
Orzo is not gluten free because it is most often made from semolina flour which comes from durum wheat. Because of its small size and shape, it is commonly thought to be a rice or grain, but it would be considered a pasta.
Do you rinse Orzo after cooking?
Orzo pasta only needs to be rinsed if you are baking with it, or serving it cold in a salad; otherwise, leave it un rinsed to allow sauces to cling to it. This easy orzo salad can be prepared very quickly because the orzo pasta can be cooking while you prep the other veggies and prepare the dressing. Then just rinse the pasta and mix it all together.
Why is my Orzo mushy?
Orzo is a pasta and prone to breaking down when overcooked, so careful not to overcook this delicate pasta. When orzo is over done it will become mushy and have a slightly slimy film. Orzo pasta is usually done cooking in 9 minutes, but can be cooked through in as little as 7 minutes depending on how much you are cooking.
Can cold Orzo Pasta Salad be kept at room temperature?
Orzo is safe to keep at room temperature for a few hours if you are serving at an event or party. The pasta will continue to absorb the flavor and moisture of your dressing, as well as continuing to marinate with the flavors of the seasonings and vegetables used.
If your salad contains meats or cheeses be mindful not to leave it out for more than a few hours as dairy and meat are not stable at room temperatures for extended periods of time. But, if you are serving a vegetarian orzo salad, an orzo salad with chickpeas, or vegan orzo salad they can safely be set out for the duration of your event.
What cheese goes best with Mediterranean Orzo Pasta Salad?
Feta is the most common cheese used in the Mediterranean diet and pairs wonderfully with orzo pasta and the accompanying ingredients of this salad. Other cheeses that you could use include parmesan, mozzarella, and goat cheese. Though lemon orzo salad with feta is by far the most common.
What is lemon dressing made of?
Lemon Orzo Pasta Salad, also referred to as Italian Orzo Salad, is made with a simple lemon dressing that is easy to prepare and delivers a deliciously bright flavor that compliments this dish beautifully. The process is simple and the ingredients are clean and heart healthy.
Made with avocado oil, olive oil, fresh lemon juice, fresh garlic, salt and pepper, and oregano; the dressing is a light and fresh finish to this deliciously health conscious dish.
Below you will find the ingredient list followed by the recipe card. In the notes section of our printable recipe card I made you a list of ideas for more ways to make this salad fresh and new time after time.
Ingredients for the Salad
Orzo pasta-we used whole wheat
English cucumber
Red onion
Red bell pepper
Spinach leaves-either baby size or rough chopped larger leaves
Kalamata olives
Black olives
Feta cheese crumbles
Ingredients for the Lemon Dressing
Whole fresh lemon
Avocado oil
Olive oil
Garlic clove
Dried oregano
Cracked black pepper
Salt
Your Printable Recipe Card
Below is our printable recipe and walkthrough. If you print out the recipe the pictures will not print. This is to save you paper and ink.
Yield:

10 servings
Greek Orzo Salad with Feta
A beautiful sustaining Greek orzo salad in the Mediterranean Style with kalamata olives and Feta cheese. A homemade Lemon vinaigrette adds healthy fats and zippy flavor. This Greek Salad makes a lovely lunch or side dish.
Ingredients
For the salad:
16 oz. Orzo pasta
1 Cup english cucumber
3/4 Cup red onion
1 red bell pepper
spinach leaves
1 Cup kalamata olives
1/2 Cup black olives
1 Cup feta cheese crumbles
For the Dressing:
1 whole lemon
1/2 Cup avocado oil
1/4 Cup olive oil
1 garlic clove
1 1/2 tsp. Dried oregano
1 tsp. black pepper
1 tsp. salt
Instructions
Set a large pot of water on the stove on high heat.
Prepare your vegetables as described in ingredients list. (watch video for a complete walkthrough of the ingredients prep.) Set them aside.
Add the orzo to boiling water and cook to al dente. (tender but firm-about 10 minutes)
In a separate medium bowl combine salad dressing ingredients.
Whisk together all the salad dressing ingredients.
Set aside.
Chop the kalamata and black olives. set aside.
When the orzo is cooked drain the orzo in a strainer.
Rinse the orzo under cold water to cool it quickly.
Drain orzo thoroughly and cool to room temperature.
In a large salad bowl pour in the room temperature or colder orzo.
Add the vegetables on top of the pasta.
Layer the olives on top
Toss the salad ingredients.
Pour on the salad dressing.
Add Feta cheese on top.
Lightly toss to coat the salad in the dressing.
Serve.
Notes
More Ingredient Ideas:

You can change this salad to accommodate your family tastes with these ideas:
Castelvetrano green olives
Artichoke hearts
Tomatoes or sun-dried tomatoes
Roasted peppers
Avocado
Grilled eggplant
Cannellini beans
Chick peas
Arugula (we also use arugula in our Mediterranean salad.
Mediterranean marinated chicken
Grilled shrimp

By making a few simple changes in the ingredients you can make this salad fresh and new every time you serve it!
Nutrition Information
Yield
10
Serving Size
1
Amount Per Serving
Calories

342
Total Fat

24g
Saturated Fat

5g
Trans Fat

0g
Unsaturated Fat

18g
Cholesterol

13mg
Sodium

519mg
Carbohydrates

27g
Fiber

3g
Sugar

3g
Protein

7g
Follow Us:
We enjoy meeting you on our social networks. Follow us on Facebook, Pinterest, Instagram . Tag us with your pictures of our recipes and comment on how it went for you. We would love to see what you do with them.
We often like, comment and share your posts of our recipes on our daily Instagram stories.
Ask questions and rate the recipe in the comments section below. Please share what you did with this recipe. We are always looking for more and better ways to make homemade food. Other cooks love your ideas!
Recent Posts: