Baked Acorn squash is a delicious, easy and healthy side dish for a fall dinner.
Baked Acorn squash is so sweet, once baked, it makes a wonderfully popular family side dish. Kids love it
Eat it plain, with salt and pepper, or loaded with brown sugar and butter. It's all good. This is a 'must have' recipe for fall meals.
Acorn squash, like all squashes, is extremely healthy for us.
How healthy? According to this article by HealthLine, acorn squash is fully loaded with fiber, vitamins and minerals.
Not to mention all those antioxidants acorn squash provides.
You really need to make squash recipes a regular part of your Fall diet.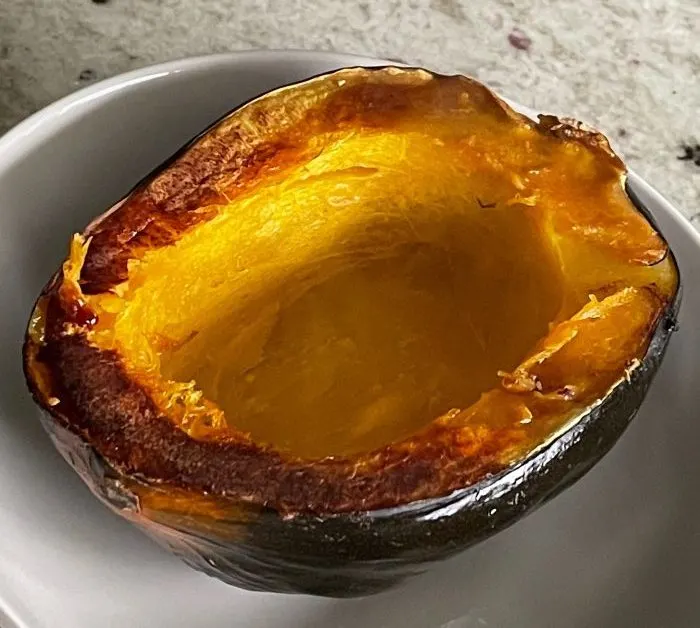 More Excellent Squash Recipes:
We have grown and loved several types of squash over the years. Delicata squash makes a lovely saute with pomegranate, Zucchini is excellent in SO many ways…if I had a nickle for every zucchini recipe I have made…then there is butternut and pumpkin.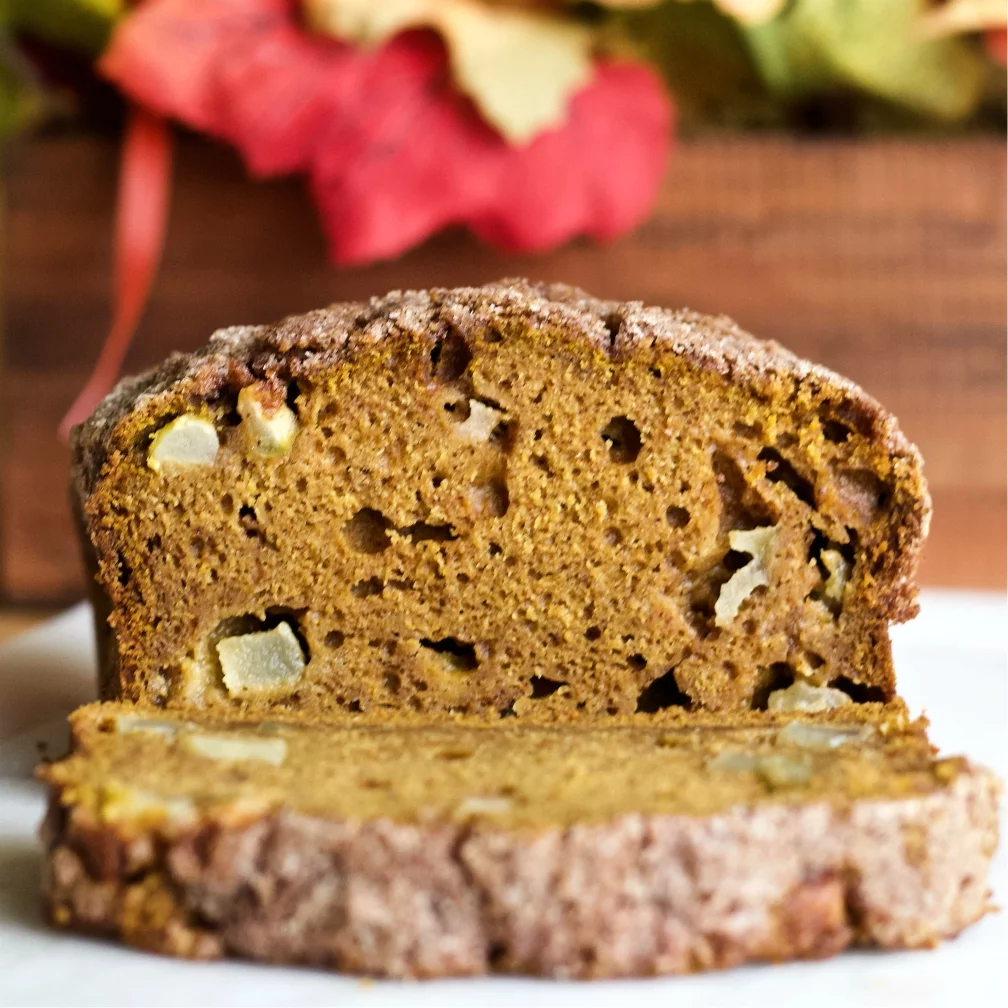 Pumpkin Apple Spice Bread, Delicate Squash Sautè and Instant Pot Butternut Pumpkin soup are more of our favorite Fall Squash recipes. Just click those links if you want to see how to get creative with squash.
Now let's refocus on my ole favorite. This easy peasy baked acorn squash recipe.
Why should we bake acorn squash rather than steam it?
Two reasons:
Squash releases nutrients into the cooking water so this method of cooking is best for recipes that retain that liquid. Like soups.
Baking acorns squash halves on a baking sheet is about the easiest method of cooking them. They come out tender and ready to mash up with a fork right in the skins like a boat. Add your favorite toppings or eat them plain. So good!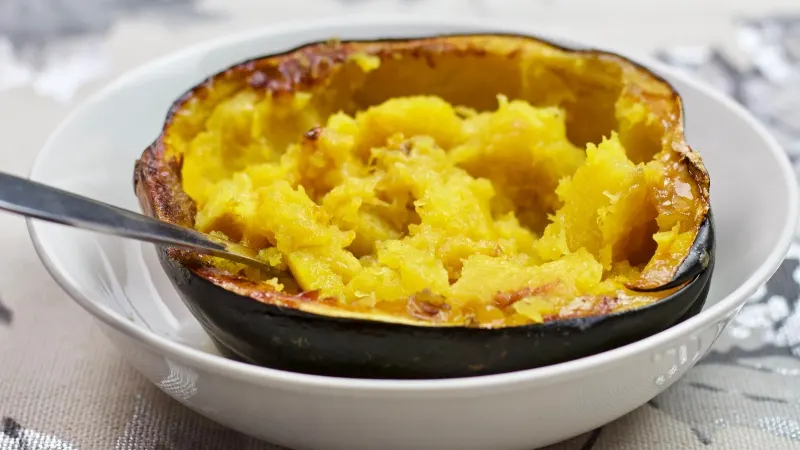 Easy Baked Acorn Squash Recipe:
There are lots of other ways to stuff Acorn squash with various ingredients and fix it up for supper if you prefer. I'm happiest when it comes plain out of the oven.
PRO TIP: The secret to excellent easy baked acorn squash is to turn the squash upside down on the baking sheet so it's slightly caramelized. It won't be as sweet if you bake it right side up.
When you flip the squash bottoms up the flesh of the squash caramelizes against the baking sheet. This sweetens the squash and improves the flavor enormously.
When It's baked turn it back right side up and serve. Acorn squash boats are always a popular family side dish.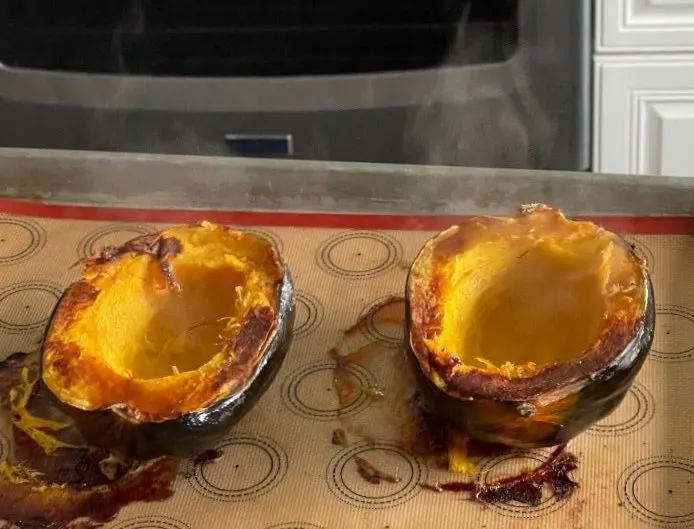 Bake acorn squash at 400 degrees F. for about 40 minutes. It's perfect when a fork or knife inserted through the skin goes in easily.
Be aware that acorn squash comes in a variety of sizes. Baking time may vary depending on the size of your squash.
If you have never tried this delicacy I encourage you to cast an eye toward the squash section next time you're at the farmer's market.
Baked Acorn Squash is delicious and healthy. It bakes up sweet enough to eat plain and still be happy.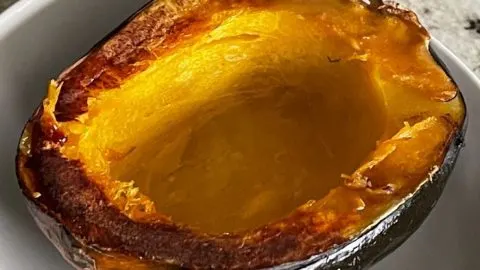 Yield:

2 baked acorn squash halves
Easy Baked Acorn Squash
Baked Acorn squash is a delicious, easy and healthy side dish for a fall dinner! Full of nutrients and plenty of fiber.
Ingredients
Acorn squash
Butter
Brown sugar
Instructions
Pre-heat oven to 400 degrees F.
Cut the squash in half and place face down on ungreased baking sheet
Bake for 45 minutes or until skin bubbles and pulls away from the squash. Check for doneness by inserting a sharp knive into the squash to be sure it is tender all the way through.
Remove from oven and serve.
Garnish with 1 tablespoon butter and 2 tablespoons brown sugar (to taste)
Notes
Once baked upside down the sweetness will concentrate in the squash. Additions of butter and brown sugar are not necessary. This is quite enjoyable as a side without embellishments.
Recommended Products
As an Amazon Associate and member of other affiliate programs, I earn from qualifying purchases.
Nutrition Information
Yield
4
Serving Size
half squash
Amount Per Serving
Calories

77
Total Fat

6g
Carbohydrates

7g
Protein

0g
Follow Us:
We enjoy meeting you on our social networks. Follow us on Facebook, Pinterest, Instagram . Tag us with your pictures of our recipes and comment on how it went for you. We would love to see what you do with them.
We often like, comment and share your posts of our recipes on our daily Instagram stories.
Ask questions and rate the recipe in the comments section below. Please share what you did with this recipe. We are always looking for more and better ways to make homemade food. Other cooks love your ideas!
Recent Posts: