Pumpkin Apple Spice Bread with a sugary streusel topping is a delicious quick bread that is perfect for the cozy fall season. Made with fresh apple bits, pumpkin puree, a homemade spice mix, and a simple quick bread base; this recipe has wonderful flavor and a cake like crumb.
Quick breads are some of our favorite treats because they store well, they are a delicious cross into the realm of muffins and cakes, and they can be made with an array of ingredients. From banana and lemon zucchini breads, to strawberry, blueberry, and spiced breads; quick breads are versatile and a popular choice for all ages.
This spiced pumpkin apple bread has a scrumptious buttery cinnamon sugar streusel. It is optional, but definitely elevates this bread into a wonderful fall treat.
This pumpkin apple spice bread is so yummy when enjoyed warm with organic melted butter. It's a comforting dessert snack that goes perfect with a cup of tea or coffee, makes a cozy after school snack for kids, and finishes the evening as an after dinner dessert.
Watch the tutorial on how to make this pumpkin apple bread with streusel
How can I get more flavor in my apple bread with streusel topping?
When made as directed, this pumpkin apple spice bread is a very flavorful quick bread, but if you are looking to bring up the flavor even more there are some additional tips that we can share with you.
Use fresh, good quality spices. Make sure your baking ingredients like flour, baking soda, cinnamon, and spices are all within the expire date for the very best potency and flavor.
Make your own pumpkin puree. Anytime you can make your own sauces or purees you will always benefit from richer flavor, and likely, a healthier option. Our roasted pumpkin puree is easy to make, and can be seasoned before adding to this recipe for even more flavor.
Using pure apple juice will bring more flavor to your bread. While this isn't something that we do, we have seen it done quite often. The apple juice will add flavor and moisture to your bread, but be careful not to add too much. It will thin the bread and could cause it to be lighter and more crumbly.
This bread cuts well and holds together perfectly making it a wonderful snack option. Send it with kids to school, or pack it for your lunch on the go. It makes a great hostess gift as well, everyone is always happy to receive fresh baked goods, and this loaf travels and stores well.
What are the best apples for baking?
We recommend Braeburn, Honeycrisp or Fuji apple varieties so you have a firm but sweeter cooking apple. A green apple like Granny Smith will be too tart, and the sweet apples that we love to eat will likely not hold up well to the baking process.
Baking apples need to be crisp and firm, otherwise they will become mushy in your bread.
Why is my quick bread under baked?
This is a very dense, moist bread. That makes is a bit tricky to bake completely. The oven temperature is a bit low for this reason. Give this bread the time it needs to bake thoroughly or the middle will be underdone. You will need to watch your own oven the first time you make this (or any dense quick bread) to see how it bakes for you.
We needed to keep this pumpkin apple spice bread loaf in the oven almost an hour and a half which is long for a quick bread. But, it came out very moist and held together great after cooling. Be sure to insert a clean toothpick into the center of the bread at about 60 minutes. If it comes out clean your bread is ready. We still had a few crumbs on the toothpick even after 75 minutes.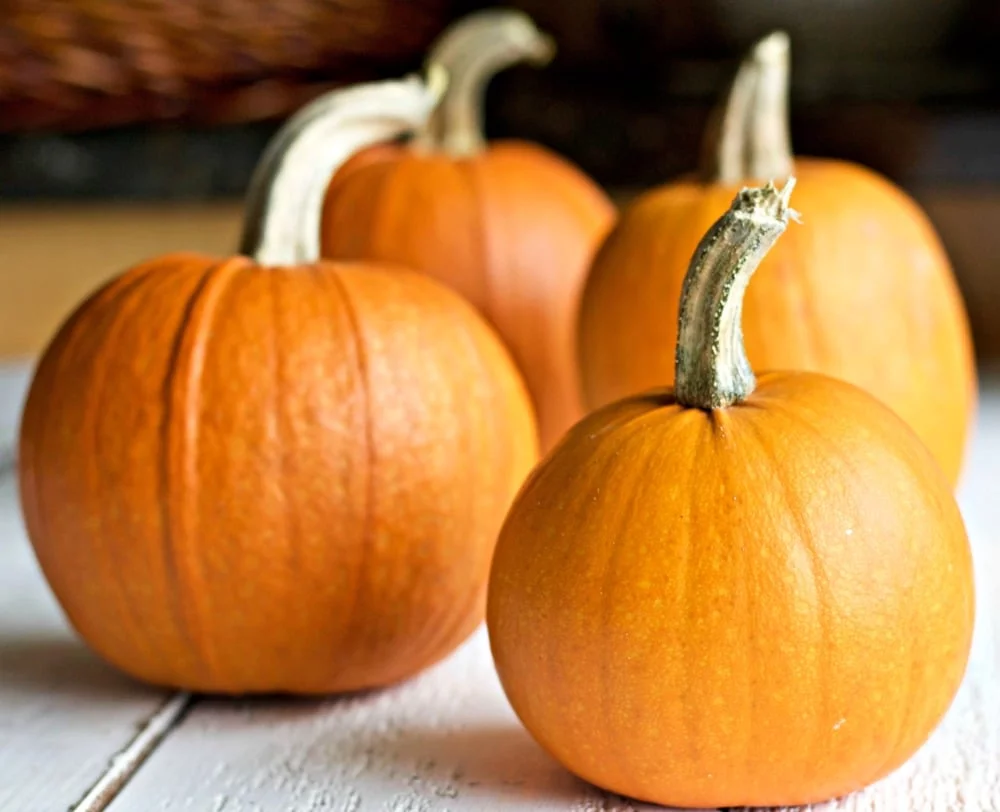 This pumpkin apple spice bread freezes really well
Quick breads are wonderful to make ahead and freeze to enjoy at a later date. Because they are a mix between a bread and a cake, they defrost wonderfully well with a soft texture.
Simply let it cool completely after baking
Tightly wrap the loaf so no air touches it in plastic wrap, then cover in foil for further protection
Label the loaf with name and date.
Freeze several weeks to two months
You can freeze it longer if double wrapped
Making your own pumpkin pie spice mix
If you prefer to make your own pumpkin spice blend here is a recipe that is pretty much universally pleasing. Homemade spice mixes are easy to make yourself, and they store very well saving you money while delivering a potent, flavor option over store bought spices.
This mix is great to have on hand during the holiday season for pies, muffins, cakes, pancakes, cookies and more. Simply store in a dry, clean, airtight container in your kitchen cupboard.
3 tablespoons ground cinnamon
2 teaspoons ground ginger
2 teaspoons ground nutmeg
1 ½ teaspoons ground allspice
1 ½ teaspoons ground cloves
Mix the spices together and adjust to your preference
Your printable recipe card
Yield:

12 slices
Pumpkin Apple Spice Bread
Cook Time:
1 hour
15 minutes
Total Time:
1 hour
50 minutes
Pumpkin Apple Spice Bread is delicious and moist . Full of heavenly Fall flavor, this sustaining bread makes a yummy breakfast, snack, or dessert. This bread hold together and travels well in the lunch box and to holiday parties.
Ingredients
1 2/3 Cup all purpose flour
3/4 Cup granulated sugar
1 tsp. baking soda
3/4 tsp. salt
1/2 tsp. cinnamon
2 tsp. pumpkin pie spice
1 Cup pumpkin puree, fresh or canned
1/2 Cup water
2 large eggs
1/3 Cup oil, avocado oil recommended
1 Cup chopped apples, pie apples work best
Streusel
3/4 tsp. All purpose flour
2.5 Tablespoons sugar
1/2 tsp. ground cinnamon
1/2 tsp. pumpkin pie spice
3/4 Tablespoon butter, softened
Instructions
Preheat oven to 325 degrees F.
Add 3/4 Tablespoon of butter to a medium mixing bowl. Mix all the streusel dry ingredients together with the butter until evenly textured and crumbly. Set aside.
Prep apples by washing and drying. Check for any bad spots. Do NOT chop yet. Set aside for later.
Whisk together wet ingredients for the pumpkin bread.
In a different bowl whisk together the dry ingredients. NOW Pour the wet ingredient mixture into the center of the dry ingredients and stir together.
Chop and core the unpeeled prepped apple into small pieces.
Fold the chopped apple pieces into the batter bowl.
Pour the batter into a greased 9 x 4 loaf pan.
Sprinkle the streusel topping evenly over the batter.
Bake for 75 minutes until your toothpick comes out of the center clean.
Remove from oven and let sit in pan for 5 minutes. Then turn the loaf out onto a cooling rack.
Let cool to room temperature before cutting.
Nutrition Information
Yield
12
Serving Size
1
Amount Per Serving
Calories

250
Total Fat

10g
Saturated Fat

2g
Trans Fat

0g
Unsaturated Fat

8g
Cholesterol

33mg
Sodium

291mg
Carbohydrates

38g
Fiber

2g
Sugar

20g
Protein

3g
Be sure to check out these other delicious quick bread recipes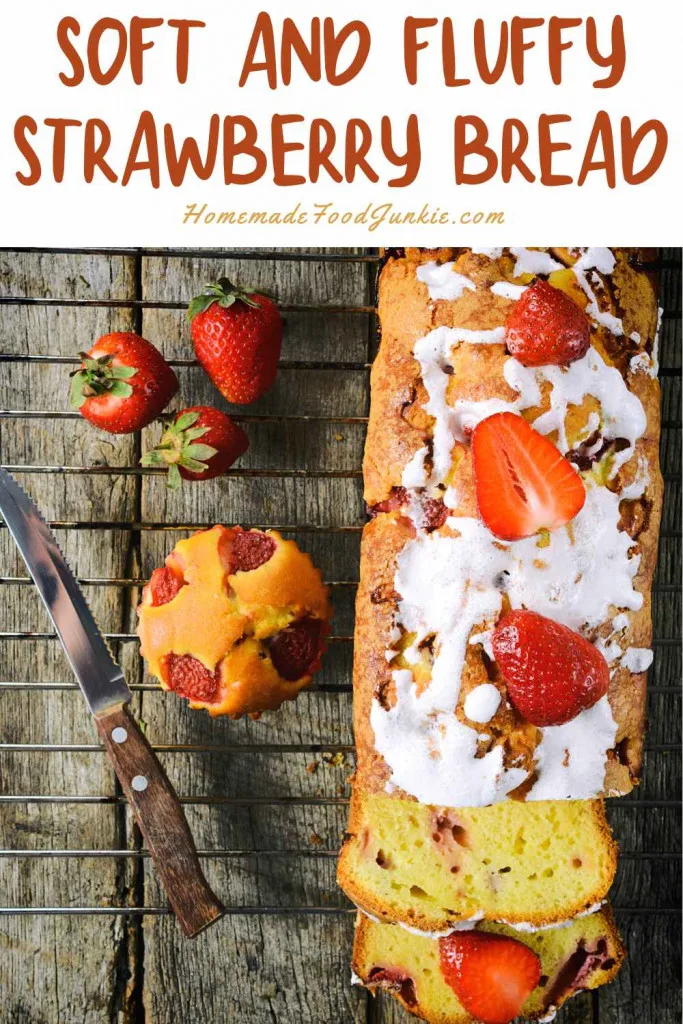 Follow Us:
We enjoy meeting you on our social networks. Follow us on Facebook, Pinterest, Instagram . Tag us with your pictures of our recipes and comment on how it went for you. We would love to see what you do with them.
We often like, comment and share your posts of our recipes on our daily Instagram stories.
Ask questions and rate the recipe in the comments section below. Please share what you did with this recipe. We are always looking for more and better ways to make homemade food. Other cooks love your ideas!
Recent Posts: