Homemade Omelets, or omelettes as the French say, are an easy healthy breakfast idea. Learn to make this nutritious versatile breakfast food and a whole new world of cooking will open for you.
Omelets are an easy and filling breakfast option, packed with protein to keep you full for hours. You can fill Omelets with any number of vegetable and cheese options. Or keep it simple with eggs, cheese, and a little salsa as a topping.
In this post we will talk about some tips and tricks for how to make the perfect omelet. It's an easy skill to master and one that you can keep in your back pocket for a quick breakfast.
Omelettes make hearty filling high energy breakfast recipes. Make them for brunch and have them for breakfast at dinner time. Your family will enjoy omelets in some variation. It's not too difficult. We made a video demonstration to show you how it's done.
An omelet is a cooked egg pancake folded over and filled with whatever you enjoy and have on hand.
Omelettes are a perfect blank slate. Make them into breakfast burritos. OR go Mediterranean with kalamata olives and feta cheese. Ham and cheese, Barbeque style, veggie only… this is a versatile recipe limited only by your personal palate and imagination.
Do you Add Milk or Water to an Omelet?
Add water to an Omelet to help lighten it. Milk can make the Omelet tough or watery since it does not blend well with the eggs. Steam from the water can help act as a leavening agent during the cooking process. This can help the Omelet rise and become fluffier. Milk is a great addition for rich and creamy scrambled eggs. Leave milk out of Omelets if you want fluffy light Omelets.
How do you Know When to Flip an Omelet?
An Omelet is ready to flip when the eggs begin to whiten on the sides and slightly solidify in the center. Typically this happens 5-6 minutes into the cooking process. Make sure you look for signs that the Omelet is ready rather than relying on a timer. Omelets can burn very quickly and should be constantly monitored.
Do you Cook Omelets on High or Low Heat?
Cook an Omelet on medium heat setting. High heat can cause Omelets to overcook and become rubbery and over browned. Cooking an Omelet on medium heat will allow the eggs to slowly come to temperature and cook evenly. Low heat can prolong the cooking time and may result in a runny flat Omelet. Always watch the Omelet while it is cooking on the stove.
Omelet Filling Ideas
| | | |
| --- | --- | --- |
| Vegetables | Cheese | Omelet Toppings |
| Diced Peppers | Cream Cheese | Tobasco Sauce |
| Spinach | Cheddar | Salsa |
| Diced Tomatoes | Smoked Gouda | Sour Cream |
| Mushrooms | Feta | Hollandaise Sauce |
| Avocado | Goat Cheese | Soy Sauce |
| Chopped Onion | Mozzerella | Brie Cheese |
| Green Onions | Gruyère | Sautéed Mushrooms |
| Roasted Potatoes | Manchego | Diced Bacon or Ham |
| Chives | Ricotta | Caramelized Onions |
Eggs Make a Healthy Breakfast:
Omelette recipes are a good choice for a healthy egg breakfast. Healthy breakfast ideas don't have to be boring.
Eggs contain a good deal of cholesterol so don't eat an omelette a day. That's overdoing it a bit. However, a 3 egg omelet only has about 216 calories before you add the cheese and fillings. And it offers many health benefits.
Omelettes are a high protein, gluten free and low-carb breakfast. If you need yours dairy free choose dairy free fillings. The omelettes we make have only ONE ingredient. Eggs. No extras are necessary.
According to this Nutrition guide by SF Gate A three-egg omelet made from whole large eggs is a rich source of:
selenium
vitamins A and B-12
iron
vitamin D
Eggs supply complete protein
A three-egg omelet yields 39 percent of women's and 33 percent of men's recommended daily allowance of protein.
KEEP IN MIND: Most of these nutrients are found in the yolk. If you only use egg whites, you'll lose about half the protein and selenium and all of the iron and vitamins B-12, A and D.
So a complete egg is your nutritional friend. Just be moderate and choose healthy fillings.
How to make the perfect Omelette:
The Oils:
MANY people use butter in the fry pan when they cook an omelet. If that's what you have go ahead and use it. It does tend to brown if you cook your omelet at medium high heat. If you want a lovely sunny yellow omelet keep the temperature low and watch it!
PLEASE stay clear of all margarines and processed vegetable oils. They are bad for you and the flavor of the omelet.
Good oil choices are healthy oils that either compliment the fillings you are using or at least add nothing to the flavor and something great to your health. Try these:
Coconut oil makes fantastic eggs. It's a very slippery oil and the flavor compliments eggs beautifully.
Avocado oil is an excellent flavorless heart healthy oil.
Use Olive oil when your taking the omelet in a Mediterranean direction with kalamata olives, feta cheese and a good italian sausage.
The proper pan:
A good UNSCRATCHED, non-stick 6 or 8 inch frying pan with SLOPED SIDES is a great choice for making for a three egg omelet.
Omelette pans are the easiest for beginners. They flip the omelette for you.
Stay away from metal pans with acute straight sides. Getting an omelet flipped properly is almost impossible.
With two well sized non stick fry pans you can make any size omelet and the filling quickly and easily. If your making a two egg omelet the 6 inch pan will be a better size for a nice, fluffy omelet. For a three or four egg omelet use an eight inch pan or larger. Watch me make an omelet in a large skillet in the video. Small pans make thicker omelets.
Your spatula:
TIPS:
Use an almost straight spatula for the easiest turning ratio for flipping an omelet.
Make sure your spatula is rigid. A floppy spatula will probably fail to lift your omelet and give you the control you need to properly flip it over. You make wind up with scrambled eggs if you can't support the omelet while flipping it.
Use a non scratch spatula on non stick pans.
How to Cook an Omelette:
TIPS for the perfect omelette:
THE FILLING: Shred your cheese and get your filling prepared and simmering in the OTHER skillet before you begin the omelet.
Heat your oil in the frying pan on medium low. The pan surface will determine how much oil you need. For an eight inch, non stick pan with a good surface, about one tablespoon is enough. But make sure the surface is well coated.
Whisk the eggs in a bowl with a pouring spout for best ease. You want the eggs slightly frothy. This means whisk them until the white is well combined with the yolk so you get even cooking and no undesirable white gloppy parts in your finished omelet. No need to get carried away with the whisking though or you'll get lots of air bubbles, not a big deal, just unnecessary and not the best texture. Whisking is meant to help the omelette be fluffy, not tough.
Pour the whisked eggs into the center of your pan.
If the eggs don't fill the pan circle all the way ( this often happens with a 2-egg omelet):
Try tilting the pan so the omelet spreads to the outside edge of your pan. Don't turn it too much or you will have an unpalatable crusty edge on your omelet. Maybe choose a better sized pan next time.
Cook until the side of the omelet firms up all the way around. Adjust the heat slightly higher as needed. This depends on the omelet thickness.
Slide your spatula under the edges to test the strength. You want the spatula to slide easily under the omelet without tearing it.
Notice the edges are lighter and firming up? When you have a good firm outer rim of light cooked egg the omelette is ready to flip. This omelette is not ready yet but starting to show the signs.

When you can slide the spatula easily under the center of the omelet and the top is just a little runny, your ready to flip it over.

Slide your spatula under the omelet and test the strength before attempting to flip it over.
Flip your omelet. The uncooked egg will now heat and quickly cook so have your fillings ready.
Learning your spatula and the pan may take a little practice. Ideally your omelet landed in the pan center. If not adjust it in the pan so it evenly cooks the top.
Once the omelette is cooked Immediately place your filling ingredients on one-half of the omelette face. Then use your spatula to flip the other half over the filling ingredients.
The printable recipe card below has an easy popular ham, pepper and cheese filling. However, feel free to use whatever filling you enjoy. All meats must be cooked PRIOR to going into the finished omelette as a filling and all the filling ingredients go into the omelet once it it cooked. You will need two pans going on the stove for this.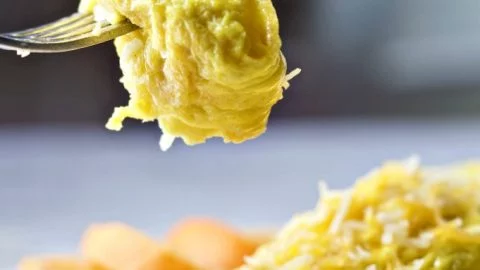 Yield:

1 3 egg omelet
How to Make a Perfect Omelette
Learn how to make a beautiful fluffy omelette. This wonderful low carb breakfast can be recreated endlessly with your choice of fillings and condiments.
Ingredients
1 Tablespoon oil (coconut, avocado or olive oil recommended)
3 eggs
1/2 Cup shredded cheddar cheese (Or whatever cheese compliments your filling)
(filling, here is a favorite of ours; use whatever you like!)
1/2 Cup cubed ham
1/2 Pepper
1/8 Cup minced onion
1/2 teaspoon Garlic
1/2 Cup salsa
Instructions
FOR THE FILLING:
Set a 6 inch fry pan on low with a tablespoon of oil in it.
Chop peppers and ham into small pieces.
Pour the chopped peppers and ham pieces into the heated fry pan and cover
FOR THE OMELET:
Melt the oil in a non stick 8 inch frying pan or omelet pan on medium low heat.
Whisk eggs together until slightly foamy.
Pour the whisked eggs into the pan of melted oil and cook until the edges of the omelet turn lighter and harden. The top of the omelet will still be somewhat runny and uncooked.
Slide your spatula under the omelet and when the omelet easily pulls of the pan, flip the omelet over.
Allow the omelet to finish cooking another minute or two and then plate the omelet.
Spread your fillings over half of the omelet top.
With your spatula fold the unfilled omelet half over the filled half.
Sprinkle the folded omelet with remaining cheese.
Notes
Use whatever fillings and condiments you desire. Omelettes can be created into many styles and flavors with various meats, veggies and cheeses.
Recommended Products
As an Amazon Associate and member of other affiliate programs, I earn from qualifying purchases.
Nutrition Information
Yield
1 omelette
Serving Size
1-3 egg omelette
Amount Per Serving
Calories

216
This is the calorie count for a three egg omelette with NO filling. Your filling ingredients should be calculated separately. With our recipe the filled omelet is around 600 calories.
More Delicious Breakfasts: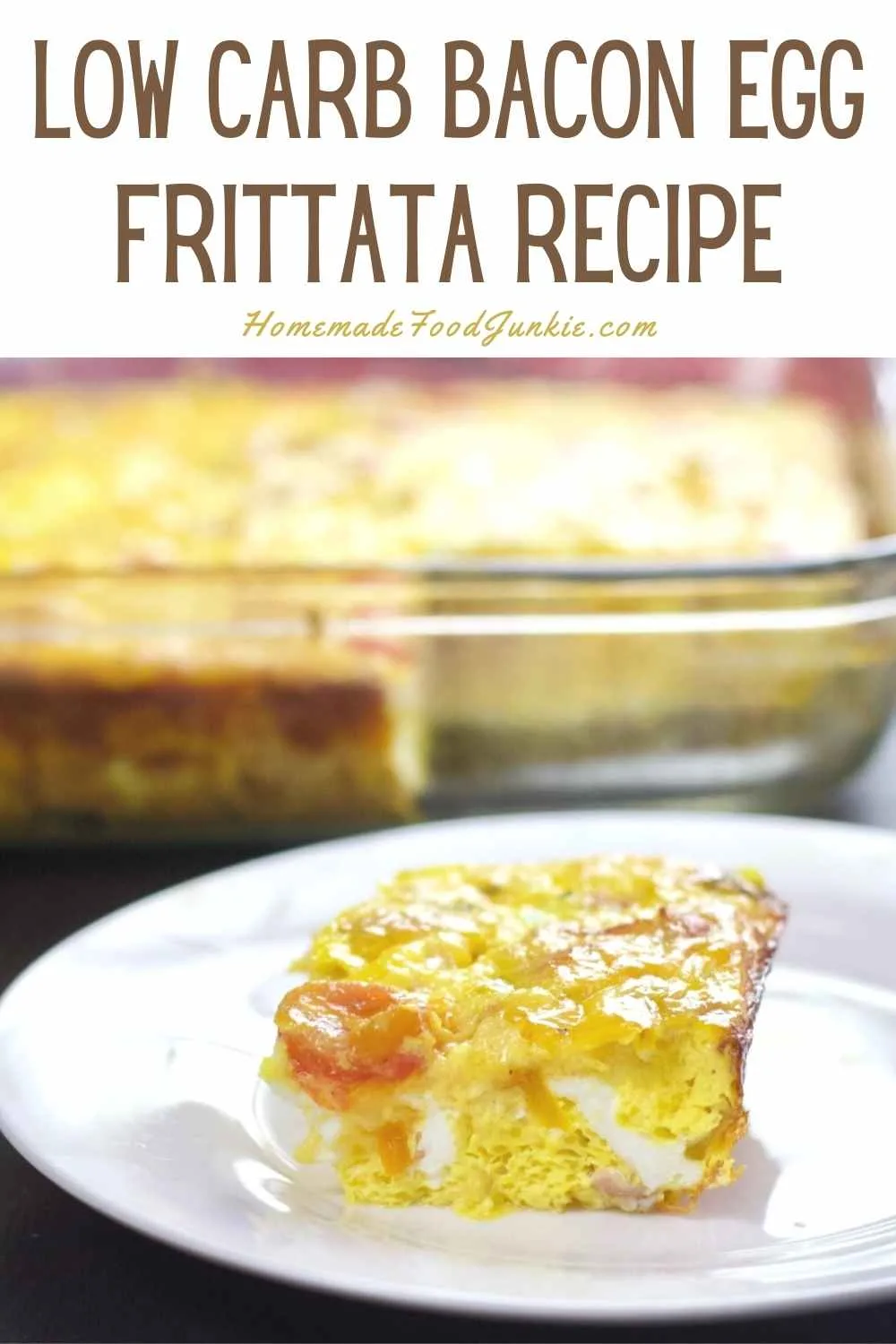 Follow Us:
We enjoy meeting you on our social networks. Follow us on Facebook, Pinterest, Instagram . Tag us with your pictures of our recipes and comment on how it went for you. We would love to see what you do with them.
We often like, comment and share your posts of our recipes on our daily Instagram stories.
Ask questions and rate the recipe in the comments section below. Please share what you did with this recipe. We are always looking for more and better ways to make homemade food. Other cooks love your ideas!
Recent Posts:
Pin it: