Our Iced Lemon Cookies are perfect for any occasion that calls for a delicious, light dessert and presents beautifully at bridal showers, Easter luncheons, garden parties, and birthdays. Made from a light cookie dough that is infused with fresh lemon zest, and drizzled with a delicate lemon glaze, these cookies are soft and fluffy with a bright burst of lemon in every bite.
This lemon cookie recipe also works perfectly as a crust for your favorite pies, cookie bar desserts, tarts and cheesecake recipes. We showcase this in our lemon cheesecake tarts, and our lemon cheesecake bars.
These soft iced lemon cookies are easy to make and share with family and friends. The recipe will yield roughly 36 cookies when made as directed, making it a fantastic picnic, potluck, or family dessert.
Iced lemon cookies are light and fluffy with a sweet, bright flavor that says classic summer treat. Think of them as basically a lemon sugar cookie. They are very similar to the popular iced lemon amish sugar cookies The dough is simple, made from flour, coconut oil, eggs, sugar, a dash of vanilla extract, and obviously, fresh lemon zest.
They are drizzled with a lemon sugar icing that brings a delicious finish to the cookies, and elevates the aesthetics with a beautiful flair.
Can you use lemon juice instead of lemon extract?
Yes, of course! In our iced lemon cookies recipe we use fresh lemon zest, as well freshly squeezed lemon juice for a more natural flavor that is bright and rich, but not overpowering or too concentrated. We want this recipe to have a balanced flavor profile.
Lemon extract can definitely be used if you prefer, but the flavor will be different, and you will need to adjust the measurements a bit as extracts and concentrates are bolder than fresh squeezed citrus juices.
The texture of cookies is affected by multiple different factors including moisture content of the dough, temperature of the oven, and the type of ingredients you use. Flour, different types of sugars, and the number of eggs will all affect the texture of your iced lemon cookies. Let's look at what exactly you need to do to make super soft and fluffy cookies.
Ingredients will affect flavor and moisture
The ingredients you use will not only add depth of flavor, they will affect the moisture content and rise of the cookies. Using softened butter will bring flavor and fat which helps to activate the leavening agents and slow gluten development, which helps keep cookies soft.
Low protein flours will yield softer cookies, so use a good quality all purpose flour, or a 1:1 blend of all purpose flour with light cake flour. The type of sugars as well as the amount of sugar used will change the moisture level. Brown sugar is higher in moisture and more likely to bake a chewy cookie, while granulated white sugar will lend itself to a light, fluffy texture.
Eggs are another important ingredient. The yolks add fat which helps slow the gluten development in flour, keeping the texture softer. Baking soda and baking powder are the main leavening agents in cookies, and they will bring lift and rise to your iced lemon cookies.
Baking temperature and time will affect the texture
Bake your cookies at a slightly higher temperature to lessen the amount of time the cookies are in the hot, dry air. This can help maintain the moisture, and prevent over baking which will result in firm, chewy cookies.
Another tip is to transfer your freshly baked cookies from the baking sheet as soon as they can be moved. Leaving the cookies on the baking sheet will continue to cook them and dry them out because the pan is still very hot. Move them to the cooling rack to stop the baking process and lock in the moisture.
Storing cookies properly will keep them soft and fresh
Always store your cookies in an airtight container on your counter. Keeping cookies in your fridge will dry them out because refrigerators remove moisture. Refrigeration will also dry out and crack the glaze of your iced lemon cookies.
For the best texture and softest cookies, always remember they should be eaten within 3 days. Any longer and you will notice a diminished flavor, as well as a tougher texture to your iced lemon cookies.
Our recipe is an iced lemon cookies recipe that uses a simple sugar lemon icing that is drizzled over for a classic look. However, there are quite a few ways you can finish these cookies. Here are some other ideas for how you can garnish and serve these delicate lemony sugar cookies.
Top them with a dusting of powdered sugar and lemon peel twist
Instead of iced lemon cookies, dress them with a lemon buttercream
You can make a tangy lemon and cream cheese frosting
Zest fresh lemon over the top of the icing
Decorate with sprinkles to fit the theme of your event
Top with a simple vanilla frosting and drizzle with our fresh lemon curd
These lemon sugar cookies are delicious if you choose to enjoy them plain, but the lemon glaze really takes them up a notch. If you are looking for an Easter dessert or need a lemon cookie dessert this is a good choice.
The Lemon Icing
Mix it together with a fork in a bowl with a spout if you have one
Adjust the consistency of the icing to suit yourself
If you want to get fancy, put the icing in a decorator bag with a small tip and drizzle it on the cookies in artful designs
The icing will set up hard for you in about 15 minutes which makes it handy for stacking and storing in cookie jars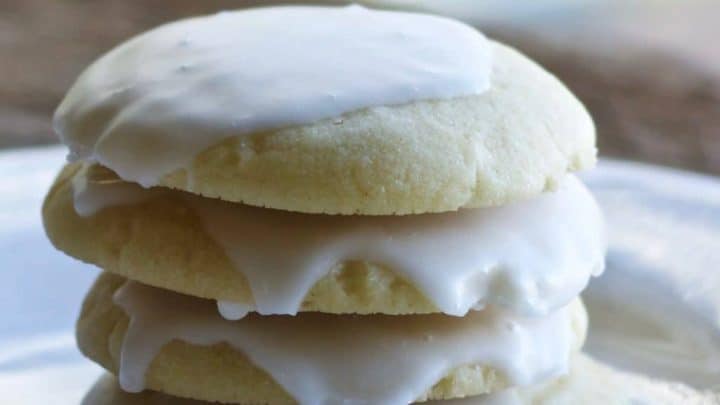 Yield:

2 nine inch pie crusts or 36 cookies
Glazed Lemon Cookies
An easy lemon pie crust or delicious glazed lemon cookies. This recipe also makes a yummy ice cream sandwich or cookie bar dessert.
Ingredients
1-1/2 Cups sugar
1 Cup softened coconut oil (or butter)
2 Tsp. finely shredded lemon peel
1 tsp. baking soda
1 tsp. cream of tartar
2 eggs
1 tsp. vanilla
3 Cups flour
The Icing:
1 Cup powdered Sugar
2 Teaspoon lemon juice (more as necessary)
Instructions
Preheat oven to 350 degrees
In a large mixing bowl,add coconut oil, sugar, lemon peel, eggs and vanilla. beat with an electric mixer on medium until pale and smooth.
In a medium bowl whisk together flour, baking soda, cream of tartar, and salt
Add the dry ingredients slowly to the wet while mixing on low. Beat until combined and a cookie dough is formed.
Use this dough as you wish. It makes great ice cream sandwiches, crust for desserts or follow the directions for the cookie directions below.
Pinch off small sections of the dough and roll into one inch balls.
Place 2 inches apart on an ungreased cookie sheet.
Flatten the balls to 1/4 inch thick with a flat glass bottom dipped in sugar.
Bake 9 to12 minutes until just golden brown on edges only.
Remove to cooling rack
For the Icing:
Mix the powdered sugar and lemon juice together with a fork (in a bowl with a spout if you have one).
Adjust the consistency of the icing to suit yourself by adding another teaspoon of lemon juice if necessary.
If you want to get fancy, put the icing in a decorator bag with a small tip and drizzle it on the cookies in artful designs.
Or pour the icing on and spread it with a fork as pictured.
The icing will set up hard for you in about 15 minutes. That makes it handy for plating and cookie jars.
Notes
to make this recipe into two 9 inch pie crusts:
Assemble the cookie dough ingredients as directed to step 5. Press in your oiled pie plate, cheesecake pan, baking dish or tart pan.
Bake at 350 degrees F. for 12 to 15 minutes until the crust is a golden brown.
Nutrition Information
Yield
36
Serving Size
1
Amount Per Serving
Calories

141
Total Fat

6g
Saturated Fat

5g
Trans Fat

0g
Unsaturated Fat

1g
Cholesterol

10mg
Sodium

39mg
Carbohydrates

19g
Fiber

0g
Sugar

11g
Protein

1g
For more lemon inspired recipes click on any of the pictures below to explore the recipe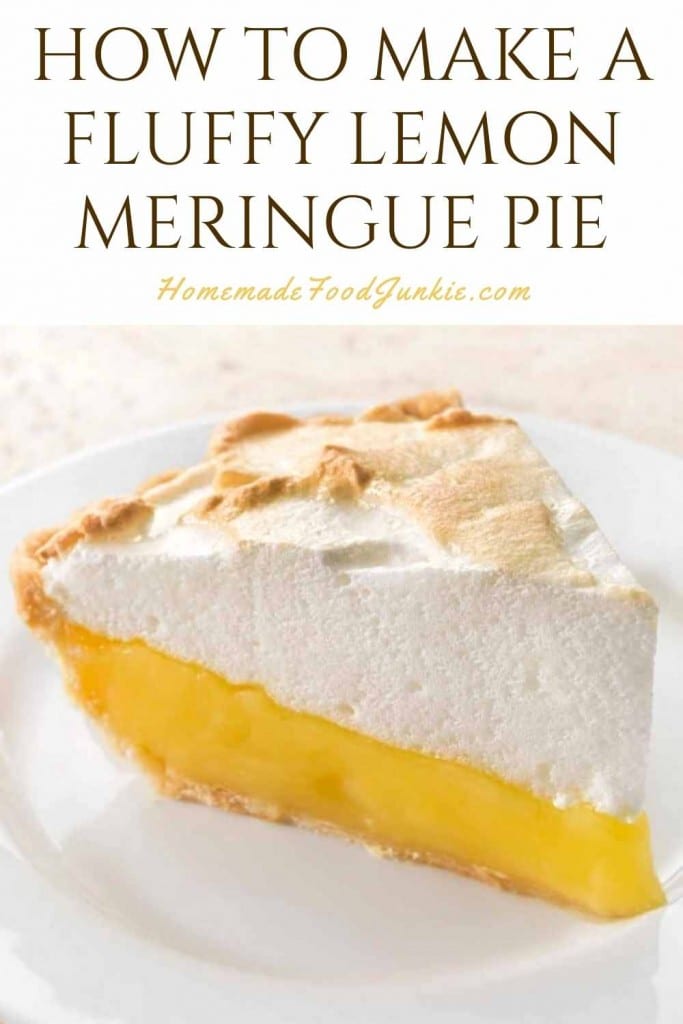 Follow Us:
We enjoy meeting you on our social networks. Follow us on Facebook, Pinterest, Instagram . Tag us with your pictures of our recipes and comment on how it went for you. We would love to see what you do with them.
We often like, comment and share your posts of our recipes on our daily Instagram stories.
Ask questions and rate the recipe in the comments section below. Please share what you did with this recipe. We are always looking for more and better ways to make homemade food. Other cooks love your ideas!
Recent Posts: