Our fresh Strawberry Rhubarb Sauce is the perfect dessert topping for cheesecakes, ice creams, crepes, and any other desserts that you need a delicious fruit topping for. This sauce is easy to make from your fresh or frozen rhubarb and strawberries, and can be stored long term as a strawberry rhubarb sauce canning recipe if you wish.
If you love a chunky strawberry rhubarb sauce you can add extra bits of chopped strawberries and rhubarb for additional flavor and texture. This is an excellent idea if you are using the sauce in a crisp, crumble, or similar dessert.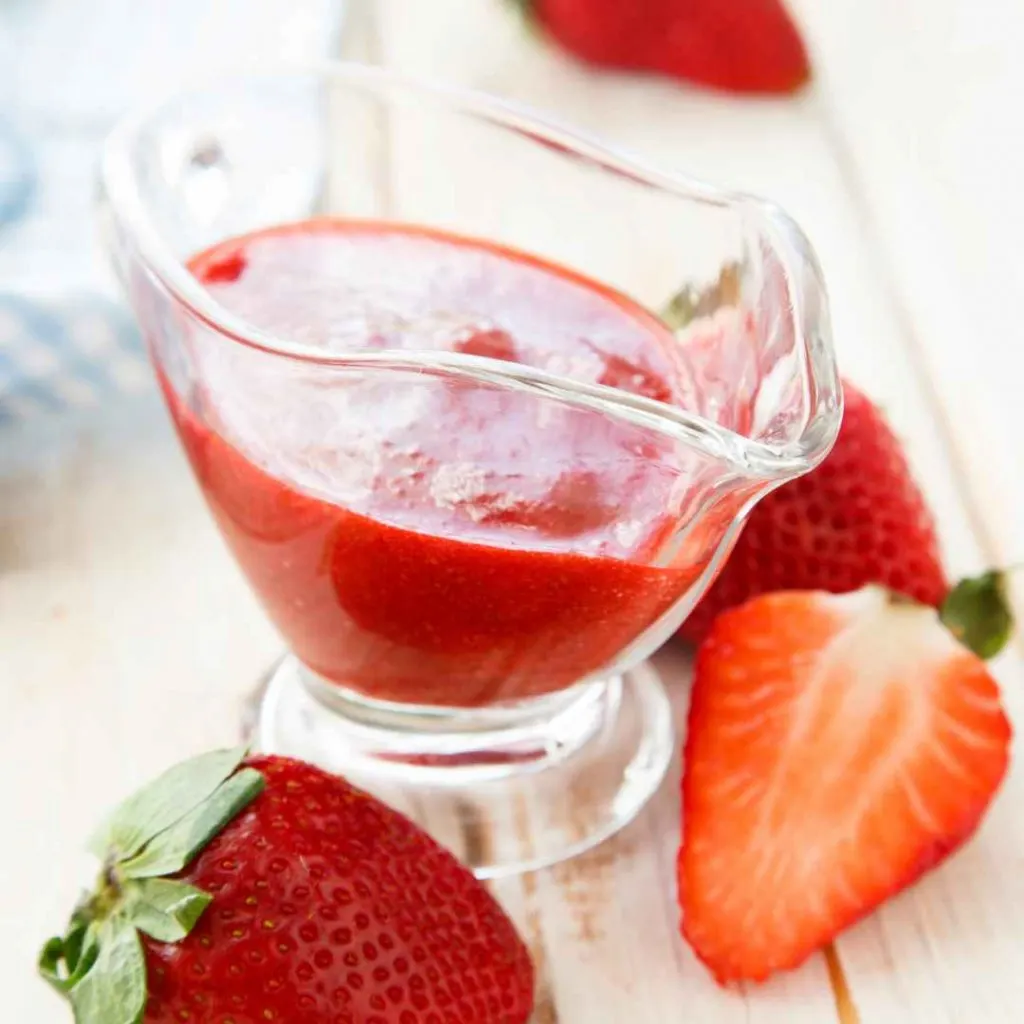 You can easily grow rhubarb In your garden or even a small flower bed. This beautiful perennial bush arises every spring with huge leaves and delicious crunchy fruit.
We have a lovely big bush of it full of delicious red and green stalks, ripe for the picking.
Can you freeze strawberry rhubarb sauce?
We have frozen three quarts of rhubarb and made a batch of this delicious dessert sauce. It is the perfect compliment to our scrumptious lemon cheesecake tarts. Freezing is a great way to preserve your fruits and any sauces or jams you have made with them.
This sauce will freeze well if not thickened. Be sure to omit the cornstarch if you are planning to freeze the sauce, or set aside any that you will be freezing before adding the cornstarch and enjoying.
After the un-thickened sauce is cooked, cool it to room temperature
Ladle the sauce into ziplock freezer bags and push all of the excess air out
With an indelible marker label the bags with the date and name of the sauce
Place the bags flat on a baking sheet and freeze solid
Now your sauce is easily stacked frozen
Freeze for up to 6 months
A look at the recipe
Prep the Rhubarb stalks:
Cut off the leaves and discard. Rhubarb leaves contain oxalic acid which is poisonous
Wash the rhubarb
Cut into 1″ chunks
Set aside additional cut rhubarb if you want a chunky sauce
Prep the Strawberries:
Wash the strawberries and dry on a towel
Remove the stems
Cut each strawberry in half
Set aside additional cut strawberries if you want a chunky sauce
Making the sauce
Set all the sauce ingredients, except the cornstarch, in a 4 quart pan and bring to a boil on medium heat
Reduce the heat to simmer and allow the sauce to low boil until the rhubarb and strawberries are broken down
If you're going to freeze the sauce remove from heat now and allow to cool to room temperature
If you are serving the sauce immediately, thicken with cornstarch
Allow the sauce to cool and serve
Store in the fridge in an airtight container up to one week
We recommend you add cornstarch sparingly so your sauce doesn't become a jelly after cooling
The best thing about homemade? You can adjust the ingredients to suit your own family's tastes. If you are looking to make a strawberry rhubarb sauce no sugar recipe, simply use your favorite sugar substitute or use pure maple syrup or raw honey as a healthier, natural sweetener.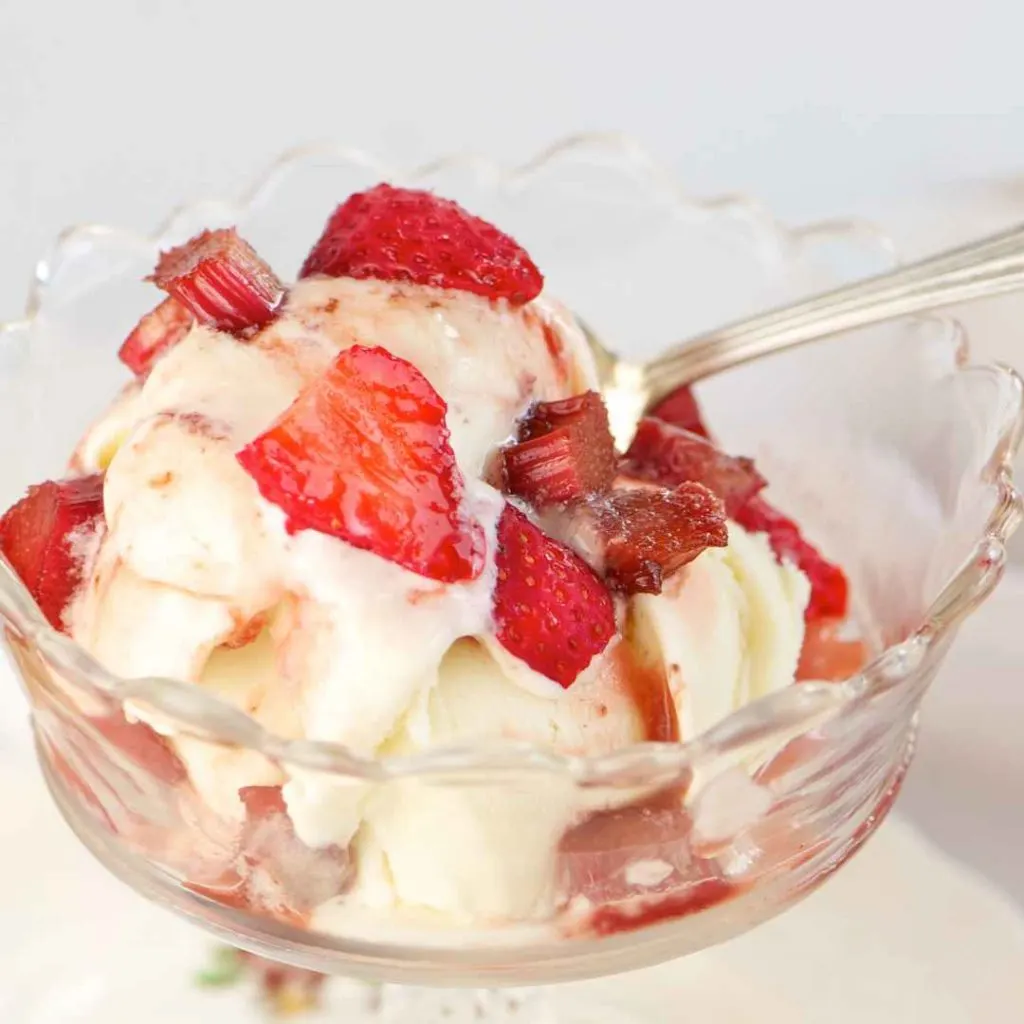 What flavor combinations go with rhubarb?
If you are looking to elevate this sauce and really make it stand out, consider adding additional flavor extracts or spices. Fruit sauces can quickly become overly sweet and somewhat one note, extra flavors will add depth and complexity to your sauce.
Orange and lemon compliment both rhubarb and strawberry without overpowering their flavors, or adding too much sweetness. Vanilla and almond can be used to bring warmth and depth to the sauce, while coconut brings a slightly tropical flair that would be excellent for summer desserts.
Pear is an often forgotten fruit, but would add a lovely sweetness that balances the tart rhubarb and compliments the acidity of strawberries. Some other flavors to play with would be ginger, rose, or even lavender.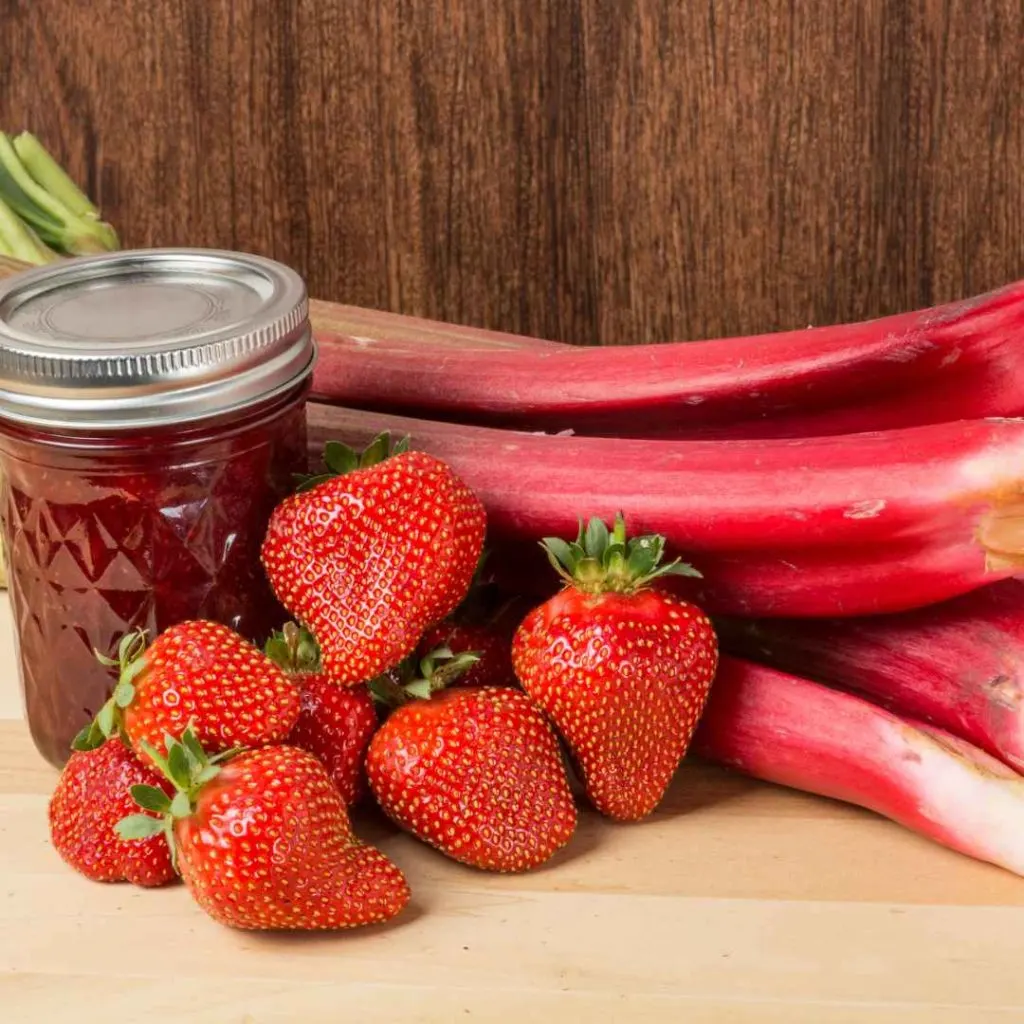 Your Printable Recipe Card: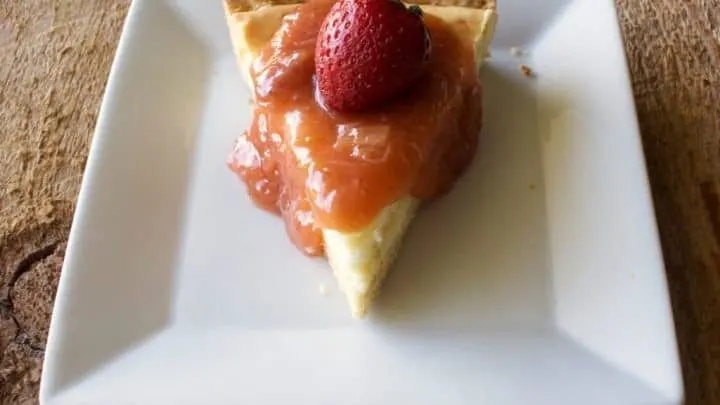 Yield:

4
Strawberry Rhubarb Sauce
Enjoy spring's bounty with Strawberry Rhubarb Sauce. This delicious sauce is easy to make from your fresh (or Frozen) rhubarb and strawberries.
Ingredients
2 cups rhubarb-sliced fresh or frozen rhubarb (for frozen, defrost and drain liquid out but do NOT squeeze the rhubarb)
3/4 cup sugar(to taste)
2 cups fresh strawberries, sliced (to taste)
2 Tablespoons Cornstarch
1/2 cup water as needed
Instructions
Place prepared water, rhubarb, sliced strawberries and sugar into a 2 quart pot on the stove on medium.
Bring it to boil. Add extra water if necessary to keep it from sticking.
Reduce heat to simmer and Boil 10 minutes stirring constantly.
When the rhubarb and strawberries are broken down the sauce is ready.
Thicken it by adding 2 Tablespoons cornstarch to a small bowl and mixing it with 2 Tablespoons water.
Add to your boiling rhubarb sauce and boil another minute or two until the sauce turns from milky to clear.
Remove from heat. Cool in the fridge until needed.
Notes
TO FREEZE: Do NOT freeze the thickened sauce if you use cornstarch per our instructions.
INSTEAD freeze the sauce before thickening in heavy duty freezer bags.
label the bags clearly
freezes well for up to 6 months
To Use the frozen sauce: Defrost and set to boil in a two quart pan. Now add your thickener if you prefer per instructions.
Nutrition Information
Yield
4
Serving Size
1/2 cup
Amount Per Serving
Calories

58
Total Fat

0g
Saturated Fat

0g
Trans Fat

0g
Unsaturated Fat

0g
Cholesterol

0mg
Sodium

5mg
Carbohydrates

14g
Fiber

3g
Sugar

5g
Protein

1g
Click on any of the pictures below to explore more strawberry and rhubarb recipes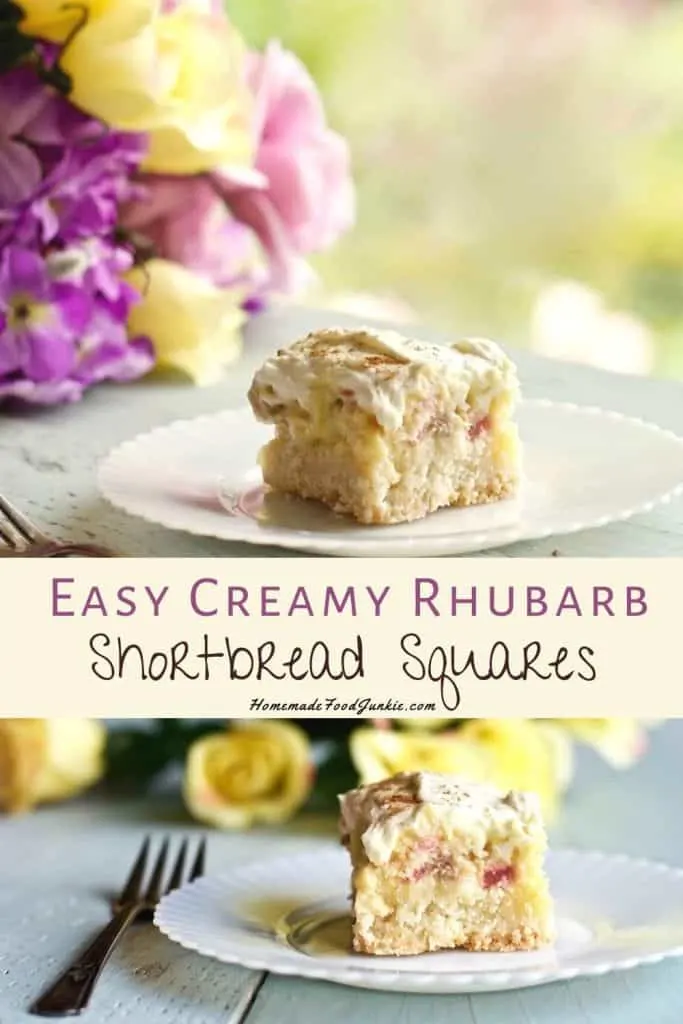 Follow Us:
We enjoy meeting you on our social networks. Follow us on Facebook, Pinterest, Instagram . Tag us with your pictures of our recipes and comment on how it went for you. We would love to see what you do with them.
We often like, comment and share your posts of our recipes on our daily Instagram stories.
Ask questions and rate the recipe in the comments section below. Please share what you did with this recipe. We are always looking for more and better ways to make homemade food. Other cooks love your ideas!
Recent Posts: