Do you garden with flowers or vegetables? We do. Always have and to some degree we always will. The most exciting time of the year in our house is spring. The promise of spring with it's warmer longer days and a fresh start in the garden. This is the only time of the year I feel like weeding!
We Organic Garden now. We have learned a lot in the four years we have studied and implemented various methods of gardening successfully without harmful chemicals.
We have come a LONG way from our frustrating, weedy gardening techniques. Our Simple tried and true methods work in our garden and will help you out too. Discussing problems and sharing successes, tips and tricks help us all learn. Please chime in with your own questions and expertise. We'd love to hear from you.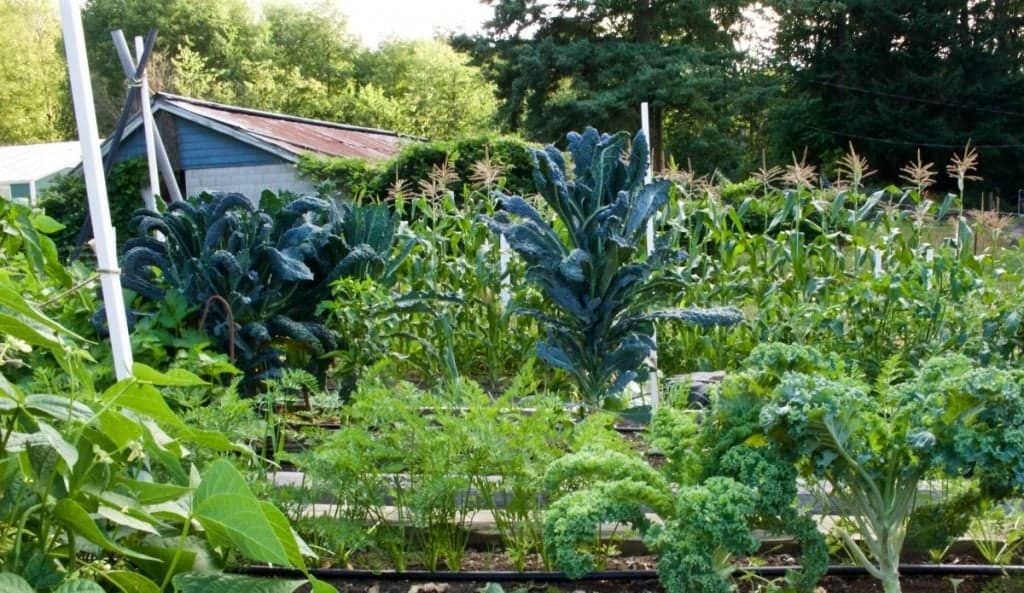 organic gardening in 2015
Every year, Dave and I learn more about how organic gardening works. Everything interconnects out there in the organic gardening world. Soil, water, climate, seed quality, beneficial insects, pests, bacteria and funguses all play a part in the success of a garden. Growing in harmony (as much as possible) with these elements and accepting some losses once in awhile is all part of the process. Each year is unique in some way. That's partly what keeps this hobby, (read lifestyle) interesting.
Gardens exist all over the world with different climates, soils and cultures. Every garden has it's own individual challenges. Every gardener faces priority decisions. Time, labor and money all play a part in making choices each season about how and what we grow in our gardens.
For us gardening is about family too. We enjoy sharing our harvest with our family and friends. After all we can't eat all of it!
After seeing the decline, on our own property, of the pollinator populations we committed to 'go organic' and live with whatever weeds and blackberries we can't control on our property by mowing and weeding. We live where the bees should be happiest: out in a rural area, where LOTS of native plants grow and hundreds of acres are sitting fallow. Trees, brambles and other native plants thrive here. Pollinators should too.
But our local pollinators are way down in numbers. Read this 2016 article that discusses pollinator decline facts from this U.N. report for more information. The decline continues. The wild bees are experiencing HUGE population declines. If we lose our wild pollinators we will have no genetic diversity in pollinator populations. This will cause enormous problems in the near future.
Read Five Tips For Pollinator garden success to learn more about how powerfully the home gardener can help in sustaining wild populations of pollinators. Our own backyards are so important!
We can all be part of the solution. Home gardens are responsible for much of the overload of chemicals in our rain runoff, streams and city neighborhoods. If you can, Reduce or eliminate the chemicals you use in your yard and garden. And grow herbs and flowers. You will enjoy them and so will the pollinators. Not sure how to get started? Look at our 5 tips on growing a pollinator garden and 5 bushes that attract and support birds in your yard.
Organic Living offers a Better Quality life for Family and Pets
For Dave and I, our seven acre property is a huge challenge to manage using organic methods. This year, we are moving closer to our goal of being totally organic in our organic garden practices. We have been "chemical light' for most of our vegetable gardening years. In the past, we have tolerated weedy driveways, lawns and flower beds and the invasion of the ever prolific blackberry bushes…up to a point. We have resorted to harsh chemicals in the distant past sometimes times.
But we worried about our children playing in the yard with harsh chemicals and our pets. It's evident children shouldn't be rolling around on grass with harsh chemicals. But pets are often impossible to keep off the grass and out of the flower garden. Jenny from Shield My Pet discusses the importance of protecting our pets from harmful chemicals in our yards. It's a good article reminding us that pets need to be brought into our organic lifestyle.
Weed Management without Chemicals
We have lived on this property for over 30 years. We raised our family here. Our property was overrun with blackberries and brush when we got here. We never really got ahead of it. Even the chemical methods were unsuccessful. We still have acres of our property covered in these healthy brambles. I try to love them 🙂
In the last three years, we have made huge headway in weed control. We still have weedy spots and always will. By the way, I let the yard go unmowed for two months this summer because it was so dry the grass didn't grow. But clover and wild weeds like plantain did. The bees have spent the summer merrily sipping nectar from our yard weeds. I feel like a permissive parent. Letting the bees have their way in just about everything right now. We can mow in Fall and Spring.
Some methods we have used in our garden with great success:
In 2015 Dave and Evan put gravel walks around the raised beds. What a difference. Weed management is SO much easier! There are many easy and inexpensive garden DIY projects here to make your gardening easier. Fall in love with your garden. Make is simple and efficient to work in.
Our gravel walks make weed control around the raised beds SO much easier! The barrier method of weed control works!
Our organic methods of garden management worked well. In 2016 Dave tried out Lasagna Gardening. This method is a huge weed reducer! It also helps keep the garden bed organized and efficient. Blow in weeds are a constant, recurring problem here. We are surrounded by grassy fields that don't do much except feed our horse. Blocking the weed seeds with barriers and mulch has really helped.
We have made big strides forward in our gardening journey. It still isn't all a success. The weeds and blackberries will always be a problem in our larger property management picture. Blackberries, buttercups and other weeds we can't control will undoubtedly continue to cause us a lot of work. At least we can pick the blackberries and enjoy them 🙂
Dave spent several weeks reclaiming our back four acres from saplings and blackberry masses with the help of his rusty old Oliver tractor. He succeeded after tractor breakdowns and repairs, and several run ins with underground bees nest (now we know where some of our pollinators live!).
Organic Gardening in the Greenhouse:
We are very excited about our successes in the greenhouse. It has provided us with bountiful crops of peppers, cucumbers and tomatoes and lots of fun experience as organic greenhouse gardeners. We share more about our greenhouse adventures in the greenhouse posts.
Our Rewards for organic gardening are good health, happy hearts and lovely food on the table. Our land is being nourished and the pollinators are encouraged to thrive here much more than a few years ago.
Lovely, delicious fresh produce like this straight out of our garden is why we think growing organically is worth it. The quality, freshness and nutrient level is way and above store bought. And the flavor is divine!
Curled scotch blue kale. Amazing stuff for a fresh green salad, green juice Or curious little girls. Notice the grassy pathways between the raised beds. This was before the gravel paths. What a difference!
We also have tree fruits, bushes and a huge old concord grape vine. Our lives are busy come harvest.
Our grape arbor provides an annual juice making event for us and our friends. Dave Dormant Oil sprays the trees every winter to keep the bugs down.
Picked fresh daily strawberries are delicious and make a great garnish for salads like Spring Garden Berry Salad
harvest or purchase fresh spring greens and top it off with fresh ripe berries and homemade balsamic dressing!
This post on Organic Gardening is meant to give you an introduction to our garden life. For more organic gardening information check out our garden and greenhouse section. Happy Gardening!
Pin it: