A chilly Arnold Palmer drink cools the palate and refreshes the spirit on a hot day. The Arnold Palmer tea is traditionally a non alcoholic drink.
An Arnold Palmer can be enjoyed as a non alcoholic summer drink, or as a spiked cocktail beverage. Arnold Palmer beverages have been around since the 1960's when the original drink was invented. A long time favorite in the golf world and enjoyed all around the United States.
Make it as the original virgin drink or as the Arnold Palmer Spiked. We use the Arnold Palmer half and half recipe below.
The traditional virgin Arnold Palmer beverage and our Spiked version are both delicious. Now you have an icy summer drink for everyone in your group.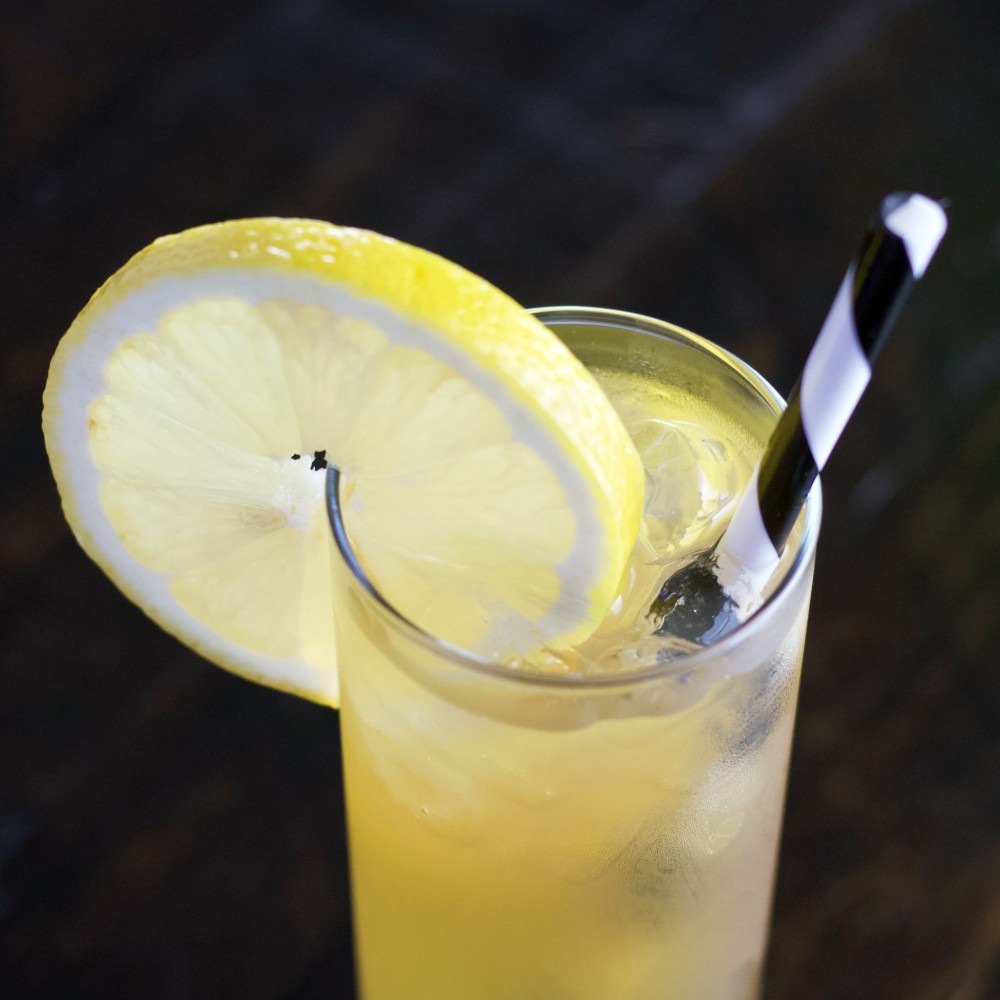 What is an Arnold Palmer drink?:
The Arnold Palmer Drink is an Iced tea with lemonade. Arnold Palmer, a pro golfer often ordered it when on the golf course. He made it his signature tea drink. Arnold ordered it made with three parts unsweetened tea to one part lemonade. Since then this popular summertime refresher has transformed into many versions. Arnold Palmer went on to make this drink a famous brand with various incarnations sold by many companies over the years.
What kind of Tea is in an Arnold Palmer?
The Arnold Palmer traditionally is made with unsweetened iced black tea. Since the drink is also mixed with sweet lemonade, it doesn't need extra sweetener in the tea. If the unsweetened tea version is not sweet enough for your taste, try a slightly sweetened black tea.
How to Spike an Arnold Palmer
Arnold Palmer drinks can be spiked a number of different ways. The most common way is to add vodka into the drink. Limoncello can also be used to add extra lemon flavor and a little extra alcohol into the drink. Bourbon is another popular choice to use for an alcoholic version of this drink. Spike this drink with spirits that do not interfere with the natural taste of this drink. Avoid using alcohol with overwhelming flavor profiles.
What is a Half and Half Arnold Palmer?
A half and half Arnold Palmer is made with the same ingredients as the traditional drink. The only change is in the ratio of lemonade to tea. A half and half is as the name suggest 50% tea and 50% lemonade. This makes the drink a more even blend of the tea and lemonade flavors. A regular Arnold Palmer is 75% tea and 25% lemonade. A much stronger tea flavored drink with a light lemonade flavor.
Delicious non Alcoholic Arnold Palmer drink Recipe: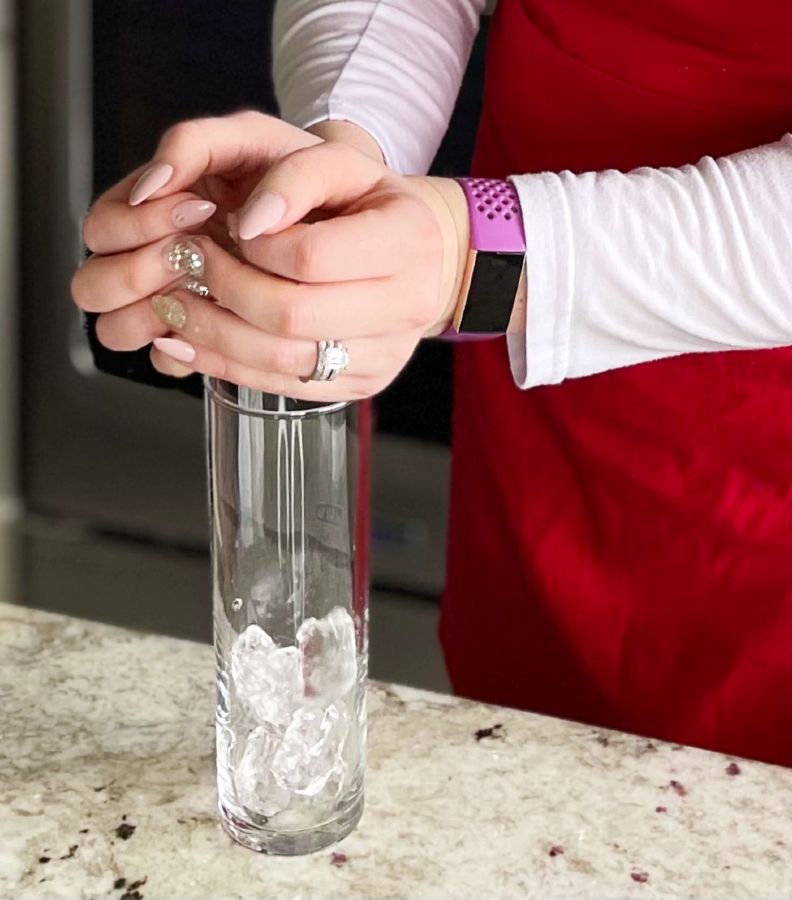 More Non Alcoholic Summer Drinks:
Arnold Palmer Spiked Ice Tea Drink:
The spiked version also became known as the John Daly drink. Daly is a professional golfer with a rep for liking his alcohol.
The Arnold Palmer was Originally spiked by a bartender in the Whiskey Creek Golf Course . He made it for John Daly be adding vodka. You will find this drink ordered as both the Arnold Palmer spiked and the John Daly.
Then a southern version replaced the vodka with bourbon. And another with Everclear. We are sticking with vodka in our recipe.
Ingredients:
Your favorite black tea-chilled
Lemonade-chilled
Vodka
simple syrup
Fresh lemon for garnish
More Great Summer Cocktails:
Please Visit our Cocktail Section for even MORE ideas about delicious cocktails of all types for every season of the year.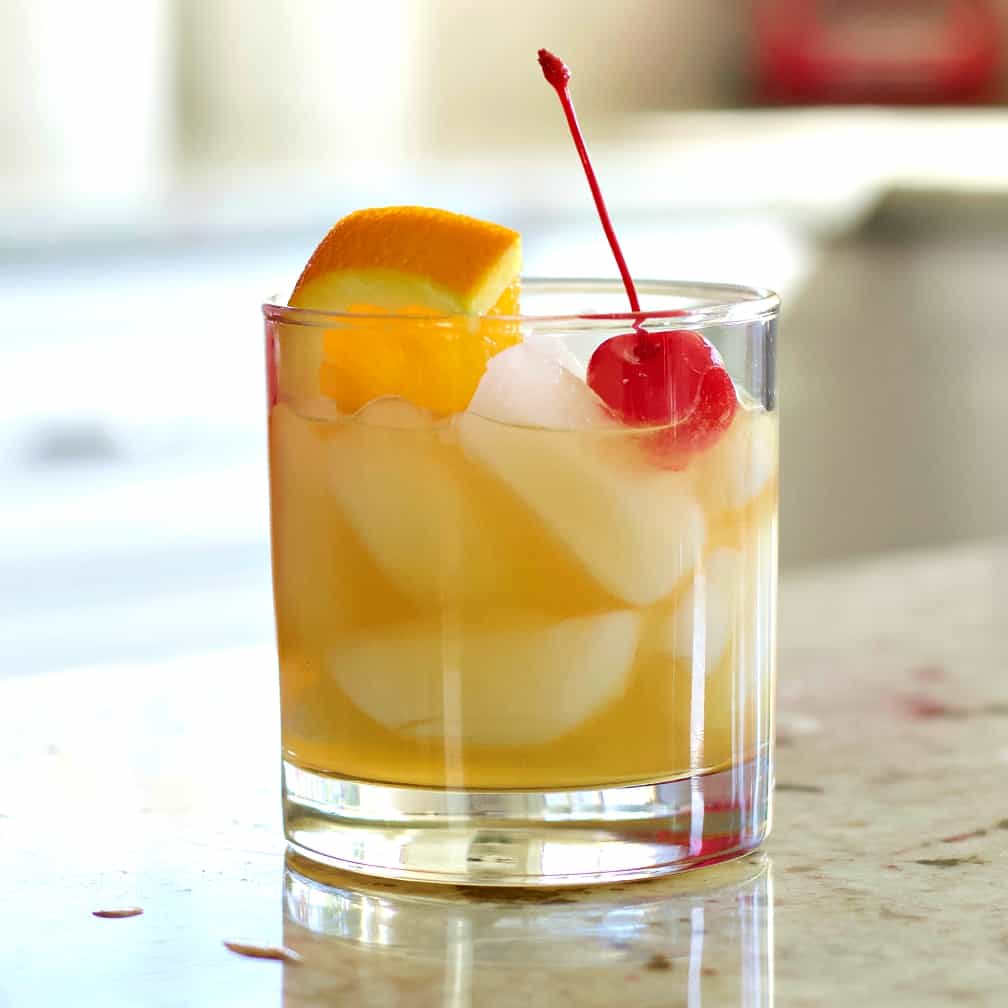 Below you will find our printable recipe card for the Spiked Arnold Palmer and in the notes section we give you the traditional non alcoholic version.
At the bottom of the card you will see the recipe demonstration video showing you how to make this drink both ways.
We hope you enjoy this drink!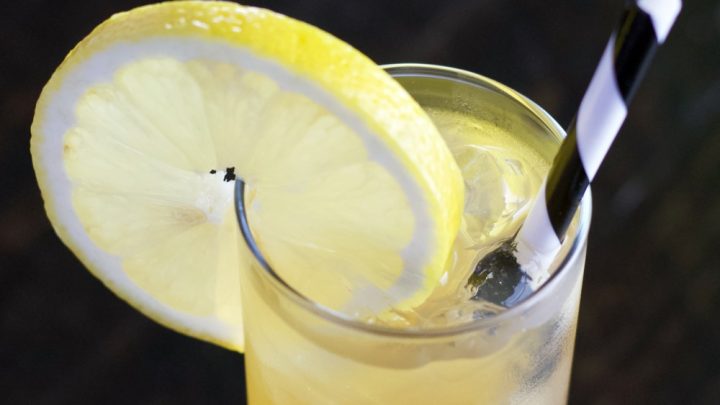 Yield:

1 Drink
Arnold Palmer Spiked Drink Recipe
The Arnold Palmer Spiked Drink is refreshing and delicious. We make it with vodka, chilled lemonade and black tea. Perfect summer refreshment!
Ingredients
1/2 Cup unsweetened black tea (Chilled)
1/2 Cup lemonade (chilled)
1 1/2 oz. Vodka (chilled)
1/2 Oz. simple syrup
Instructions
Prep:
Chill the lemonade, tea and vodka to reduce dilution
Fill your cocktail shaker half full of ice.
Slice a lemon.
Make the Arnold Palmer Spiked Drink:
Add the chilled Lemonade to the shaker.
Measure and pour in the chilled black tea.
Measure and add the vodka.
Optional: Add simple syrup or your favorite sweetener.
Shake the shaker until it is very cold. About 30 seconds.
Pour into a tall glass with ice.
Garnish with a slice of lemon in the glass and one on the side.
serve.

Notes
For the non alcoholic traditional version of this drink use equal parts chilled black tea and lemonade. Sweeten to taste.
Nutrition Information
Yield
1
Serving Size
1
Amount Per Serving
Calories

172
Total Fat

0g
Saturated Fat

0g
Trans Fat

0g
Unsaturated Fat

0g
Cholesterol

0mg
Sodium

6mg
Carbohydrates

20g
Fiber

0g
Sugar

19g
Protein

0g
Follow Us:
We enjoy meeting you on our social networks. Follow us on Facebook, Pinterest, Instagram . Tag us with your pictures of our recipes and comment on how it went for you. We would love to see what you do with them.
We often like, comment and share your posts of our recipes on our daily Instagram stories.
Ask questions and rate the recipe in the comments section below. Please share what you did with this recipe. We are always looking for more and better ways to make homemade food. Other cooks love your ideas!
Recent Posts: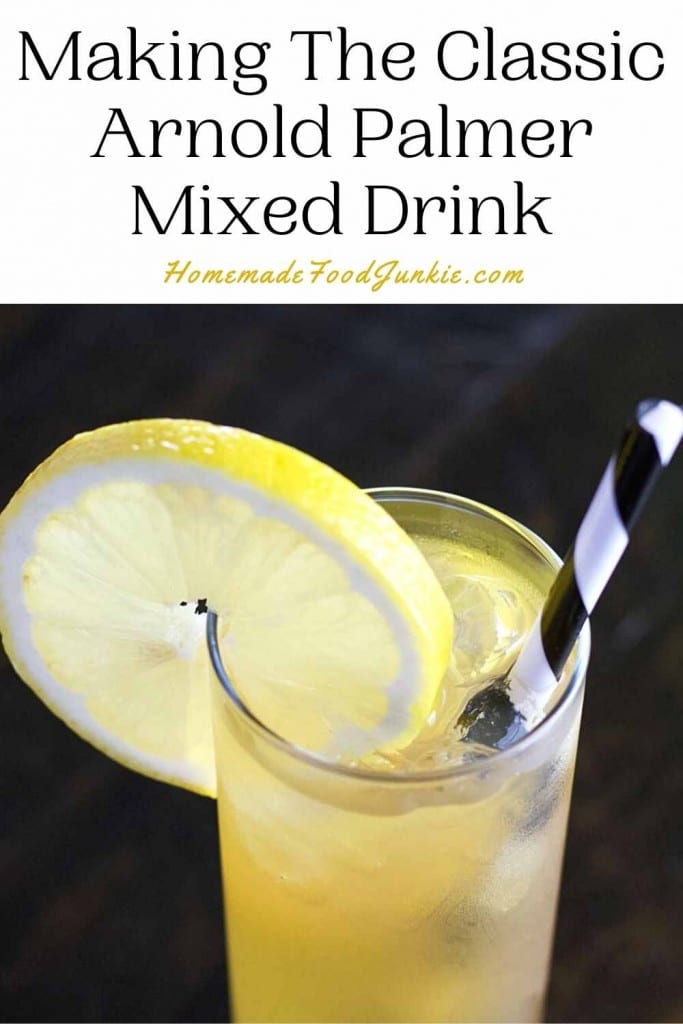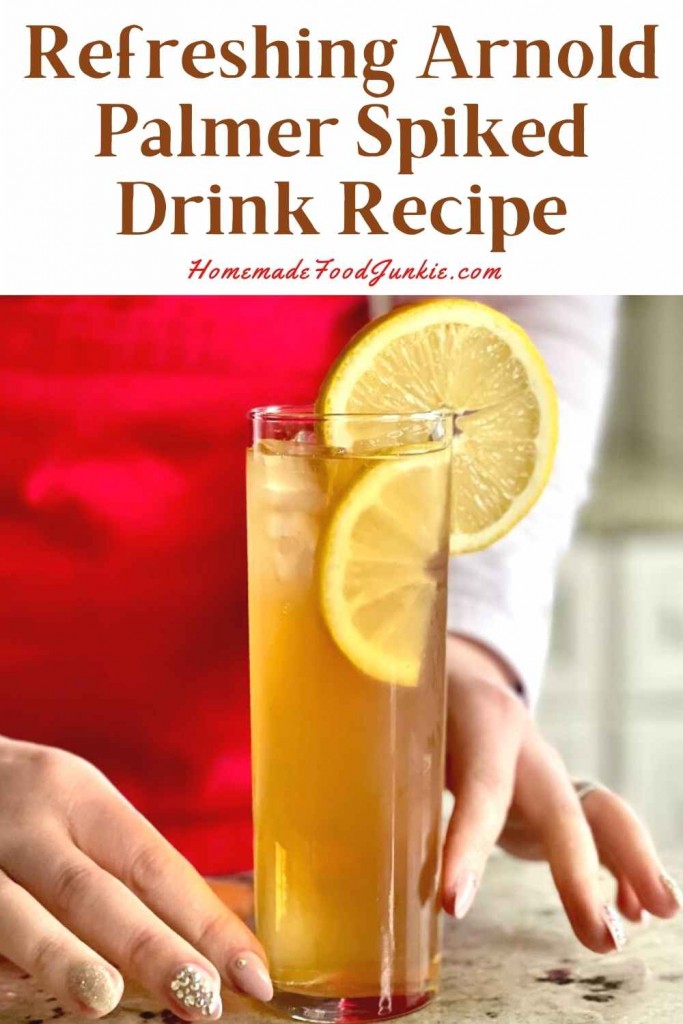 Comment below with your questions and experience with this recipe. Have a wonderful day!