Roasted Peppers Parmesan  makes a delightful simple lunch or tasty side dish. Try them them for breakfast or brunch with eggs!
Our Reader, Mandee had this to say: "I saw this on Pinterest today and sent it to my friend. She made it for dinner tonight and RAVED about it! I can't wait to try it for myself!"
Welcome To our Tuesdays In The Garden Blog Hop!
This week we are sharing Garden to table Recipes we love. Enjoy these favorite garden harvest foods from our group of gardeners! At the bottom of this post is a list of our garden group members. Please visit every blog in the group for exciting new ideas on how to prepare fabulous dishes with your garden goods!
We are so excited when our lovely fresh peppers ripen in the greenhouse and garden.  Dave starts the pepper seed as early as he can, and babies his pepper starts through the spring. He carefully transplants and nurtures them through summer and into late Fall. He's picked up some useful tips about growing peppers over the years.
Dave's success in the greenhouse is beyond belief! We have overflowing baskets of peppers all over the house from Fall to New Years. Several gallon bags are dried or roasted and frozen (Learn how here). Lots more homegrown peppers are in our chili  and my Roasted Pepper Cheese Fondue sauce.
Our homegrown fresh pepper supply dwindles away after the first of the year. We use our frozen and dried peppers in the long winter and early spring months. It's a long dry spell from fresh peppers every year.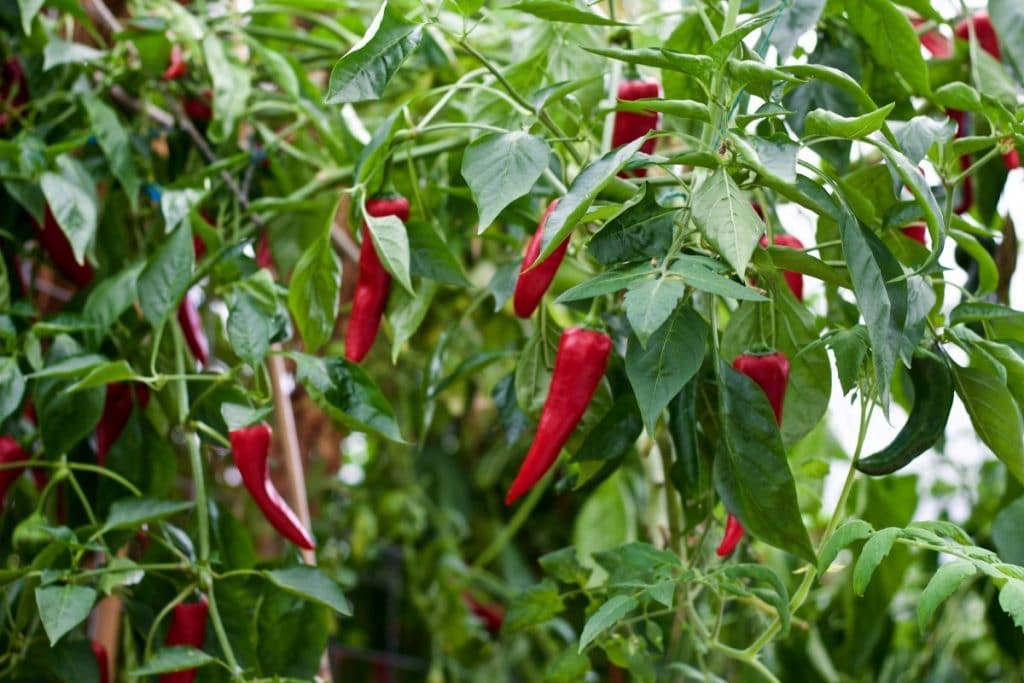 Krimson Lee Peppers are a really good roasting pepper. They are sweet and have a heat scale similar to pasilla peppers.
Making meals from all these beauties is my challenge. I welcome it. This recipe is my own inspiration. It's SO good! I have been dreaming about roasting peppers and filling them with an excellent parmesan cheese, our Homemade sun dried tomatoes and drizzling them with balsamic vinegar…and fresh herbs… That's how this recipe came into being.  Just a bit of kitchen tinkering. It turned out fabulous!
TAKE NOTE: These are a very flavorful but mild roasting variety. Krimson Lees can have a bit of heat raw. Deseeded and roasted they sweeten up and give that unique smoky roasted pepper flavor a sweet bell pepper CANNOT give!
To experience the flavor of this and all roasted pepper dishes  as they should be, go get good roasting peppers! For all you pepper freaks out there, you know what I'm talking about. But if all you've ever stuffed was a sweet bell…a whole new world awaits!
And then there are the tomatoes….
Gardeners and Farmers Market fans know that fresh produce is amazingly flavorful. I made this batch of homemade Sun dried Tomatoes just to see if I could. Never going back to store bought.  The flavor is amazing!
Making Roasted Peppers Parmesan is easy!
This tasty dish takes about 20 minutes tops! You can make these for a large crowd easily. they would be a fantastic side dish, light lunch or appetizer. the peppers can easily be grilled if you would rather. Here is how I did four of them.
Roasted Peppers Parmesan Recipe:
Instructions for the filling and pepper prep:
Preheat your oven to 400 convection roast or broil on high heat.
Start your bacon frying
slice your peppers lengthwise, deseed them
Place the peppers on an ungreased baking tray and put in in the oven (middle rack) for 3 to 5 minutes.
add the garlic to the bacon
Shred your parmesan cheese
check the peppers. They should be slightly blacked as pictured, but NOT mushy we don't want the skins off! Turn them over and slightly black the other side. About another three minutes in the oven.
Crush your croutons and set out the tomatoes.
Remove the peppers from the oven, leaving them on the tray and the oven ON. Remove the bacon from heat.
Stuff the peppers as follows:
Sprinkle a liberal layer of parmesan on each pepper,
lay a cooked piece of bacon and garlic on each pepper.
lay several pieces of sun dried tomatoes on the bacon
Sprinkle more parmesan on top.
Finish with crushed croutons crumbled over the cheese
Return the peppers to the oven for about three minutes until the top is crusted and slightly browned.
Serve with balsamic vinegar and fresh oregano and garnish to taste.
Roasted peppers parmesan makes a great lunch or Roast up a batch for a party. These are SO good!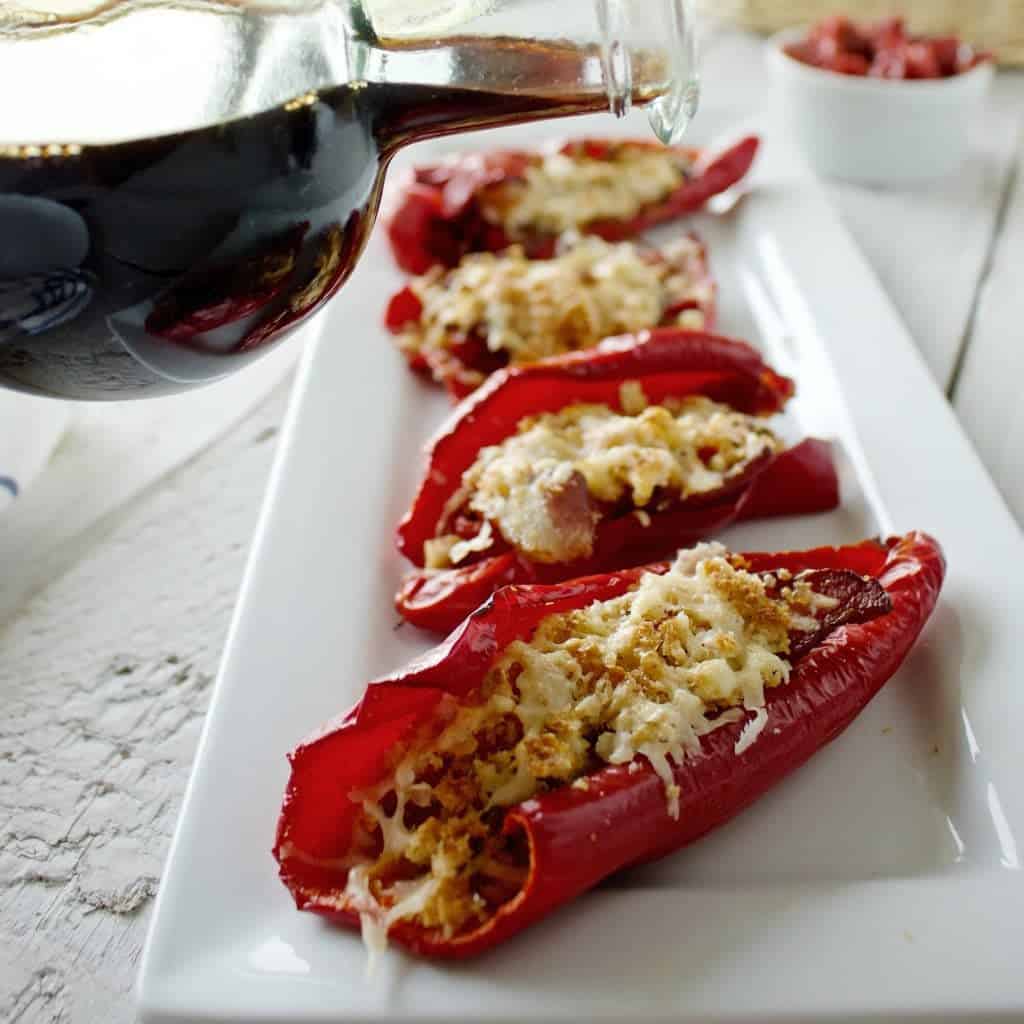 Ingredients
4 Large Mild (or hot if you prefer) roasting peppers sliced and deseeded
2 Tablespoon balsamic vinegar
2 large bacon strips, cut in half
2 garlic cloves sliced, to taste
1 Cup freshly grated parmesan cheese
1/2 Cup Focaccia croutons roughly crushed
1/2 Cup dried tomatoes ( we are using our own sun dried recipe)
2 Tablespoons Fresh oregano for garnish
Instructions
Lay the sliced, deseeded peppers onto a baking sheet.
Put under the broiler for 5 minutes or until barely blackened, turn the peppers, and blacken the other side for a few minutes. Do not let them cook to mushy!
Meanwhile, set a skillet on medium and put the four half long pieces of bacon and the garlic into the pan. Cook until the bacon is medium crispy. (To taste)
When the peppers are broiled to just barely blackened, remove from oven.
lay the parmesan inside the pocket, then add the bacon, sun dried tomatoes, garlic add more parmesan on top.
Heavily sprinkle the crushed croutons over the parmesan.
Return to the oven on broil until the cheese and croutons get a light crispy brown.
Serve at table with balsamic drizzled over the peppers, to taste. Sprinkle with fresh oregano as desired.
Join our Blog Hop For more Excellent Garden To Table Recipes!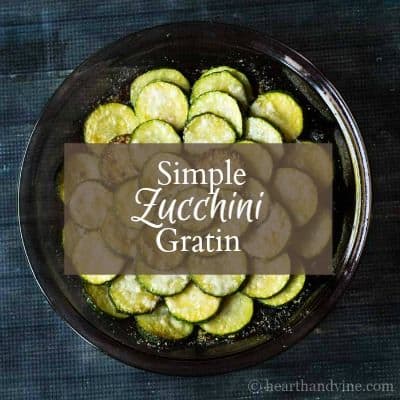 PIN THIS RECIPE FOR LATER!