This easy Crock Pot Pulled Pork recipe takes the traditional bbq food and brings it into an easy to prepare party food that anyone can make. Made with a simple ketchup, brown sugar, and seasoned sauce that infuses with the pork roast as it slow cooks into a tender, juicy, pull apart meat that is perfect for loading onto slider buns.
We enjoy this crock pot pulled pork on our homemade slider buns along with traditional bbq sides like mac n cheese, potato salad, and cold cocktails like our delicious mai tai rum drinks. This recipe makes the best pulled pork sliders to serve and enjoy at group events like birthdays, picnics, beach days, or as a family on hot summer nights.
Our easy pulled pork crock pot recipe can be made with your choice of seasoning, and as a dry rub meat, or with a juicy sauce. We chose a simple seasoned sauce to pour over the meat while it slow cooked, allowing the sugars to caramelize and the mesquite flavors to infuse the pork tip roast.
You can pre season the meat with a dry rub if you would like, and extra sauce can of course be prepared for extra dipping once the sliders are prepared. We find that cooking the sauce with the meat, combined with the fat melting and creating additional moistures and juice is the perfect recipe for a tender, delicious plate of shredded pork.
Do you need liquid in the crock pot for pulled pork?
You technically don't need to add any additional liquid to the crock pot when cooking pulled pork, because the fats from the meat will melt down and create moisture along with the natural juices in the meat. However, it is recommended to bring in at least some sort of liquid in order to prevent the pork from drying out during the cooking process.
Some crock pots will cook very hot, so be sure you know yours and adjust the temperature and time accordingly to avoid drying out the meats.
What is the best liquid to use for crock pot pulled pork?
Water is of course the easiest liquid to add to the crock pot, but liquids that will add more flavor while enhancing the flavors of the meat and seasonings is a great idea. Beer, apple cider vinegar, and meat stocks are all wonderful liquids to use for your crock pot pulled pork.
What is the secret to moist pulled pork?
Cooking it low and slow. This is why the crock pot is such a great method for preparing pulled pork. The low heat and slow cook time will tenderize and caramelize the meat, while building the flavors of the seasonings and retaining moisture.
Do you put the fat cap up or down?
This isn't quite as important when preparing pulled pork in the crock pot, because the liquids will be concentrated together which will retain the moisture and juice in the meat. However, if you are placing large chunks of pork in the crockpot, it would be best to set it fat side up.
By keeping the fat side up, it will slowly seep down into the meat as it melts and cooks. This will add moisture and flavor to the interior of the pork which will enhance the flavors and keep everything juicy.
Why is my pork not shredding in the crock pot?
If the meat is not pulling apart and shredding easily with a fork, it's not done yet. Crock pot pulled pork needs to cook for at least 8 hours on low, sometimes even longer. Be sure you plan ahead to allow the meat the correct amount of time needed for the very best pulled pork.
What is the best cut of meat for pulled pork?
According to this article from Tasting Table, you want to prioritize marbling and higher fat cuts for pulled pork. While you can use sirloin roasts like we have done, pork shoulder and pork butts are the ideal cuts for pulled pork recipes. Higher fat will yield a tender, meltier meat that will need very little additional seasonings due to the flavor that the fat brings during the cooking process.
What spices and seasonings can you use for pulled pork?
Although pulled pork doesn't need much in the way of added spices, the addition of flavors is always a welcomed experience. Spices, sugars, and sauces will caramelize the meat and create deep flavor and crusting pieces throughout the soft, juicy meat.
Here is a roundup of some of the most popular spices and seasonings to use for crock pot pulled pork.
Brown sugar, ketchup, and bbq sauces
Paprika, cumin, garlic and onion powders,
Dry mustard, or deli mustards
Salt, pepper, red pepper flakes, canned peppers, and cayenne pepper
Apple cider vinegar, stout beer, and worcestershire sauce
What does apple cider vinegar do to pulled pork?
Apple cider vinegar is a common ingredient found on the bbq scene, that is because the acidity of the vinegar helps to break down the fibers in the meats, which will tenderize and soften, while adding to the flavor.
Vinegar is a popular ingredient in many bbq sauces, and is often used as a pre-marinade because it will soften and prep the cuts of meat before cooking.
Should you flip pulled pork in the crock pot?
If you are cooking a large single cut of meat in the crockpot, you can flip it halfway through to prevent the top from drying out too much. This will not only help to distribute the juices, but also the flavor throughout the meat.
What kind of rolls are good for pulled pork sandwiches?
Pulled pork sandwiches are a popular and well loved meal that can be prepared and enjoyed in a variety of ways. We enjoy our pulled pork on our homemade slider buns, but you can choose from a wide array of breads. Here are some of our favorite options for pulled pork sandwich breads.
Brioche buns are popular to use for pulled pork sandwiches because they are slightly sweet, and have a light texture
Kaiser rolls are strong and large
Potato buns have a soft texture and rich flavor
Homemade yeasted rolls present a slightly tangy flavor
King Hawaiian sweet rolls are commonly used for pulled pork sandwiches
Traditional hamburger buns are an easy option for a large crowd
What can I serve with pulled pork sandwiches?
Pulled pork sandwiches are typical bbq and bar scene food, so they can be enjoyed with a variety of delicious sides and garnishes. Here are some ideas to get you going.
Serve with pickles, sliced red onion, pickled peppers, and fresh veggies
Deli salads like macaroni, potato, and coleslaw
Potato chips, corn chips, and fries
Mac and cheese, baked potatoes, and cold pasta salads
Drinks like Moscow mules, blended cocktails, and beer
Offer an assortment of fresh seasonal fruits
Recipe notes for our crock pot pulled pork
We used McCormick Slow Cookers Pulled BBQ seasoning for this is easy peasy recipe. It says it is for 10 servings. It will fill 24 large homemade slider buns or 10 large hoagie rolls. The seasonings can be changed up to suite your preferences, and extra sauce can be made to top the meat while you're enjoying it.
Slice up your pork roast into large chunks and place it in the crock pot bottom
Whisk up the pulled pork seasonings and pour them over the pork
Cook on high heat about 4 hours until fall apart tender
Make your homemade slider buns while the meat is cooking, or use your favorite pre-made brand
Pull apart the pork with two forks until it is completely shredded
Load up the buns and serve on a tray along with your favorite sides and toppings
Yield:

10 servings
Easy Crock Pot Pulled pork
Additional Time:
10 minutes
Total Time:
6 hours
20 minutes
Juicy, pleasantly spiced, easy crock pot pulled pork makes a perfect filling for sliders. Just put it all in your crock pot, cook it, pull it and fill the buns for a hefty appetizer, or game day finger food.
Ingredients
1/3 Cup pulled pork seasonings mix, try McCormick
3 lb. boneless pork sirloin tip roast
1/2 Cup ketchup
1/2 Cup firmly packed brown sugar
1/3 Cup apple cider vinegar
Instructions
Slice the pork into three large slabs and place in the crock pot
Whisk the Ketchup, seasonings, brown sugar and vinegar together in a bowl
Pour the blended seasonings over the pork
Set the crock pot on high for 4 hours of on low for 8 hours
Remove the pork and place on a cutting board, pull and separate the pork using two forks
Serve with homemade slider buns or pour over your favorite cooked rice, mashed potatoes or steamed veggies
Nutrition Information
Yield
10
Serving Size
1
Amount Per Serving
Calories

275
Total Fat

4g
Saturated Fat

1g
Trans Fat

0g
Unsaturated Fat

2g
Cholesterol

117mg
Sodium

225mg
Carbohydrates

14g
Fiber

0g
Sugar

13g
Protein

44g
Click on any of the pictures below to explore these recipes too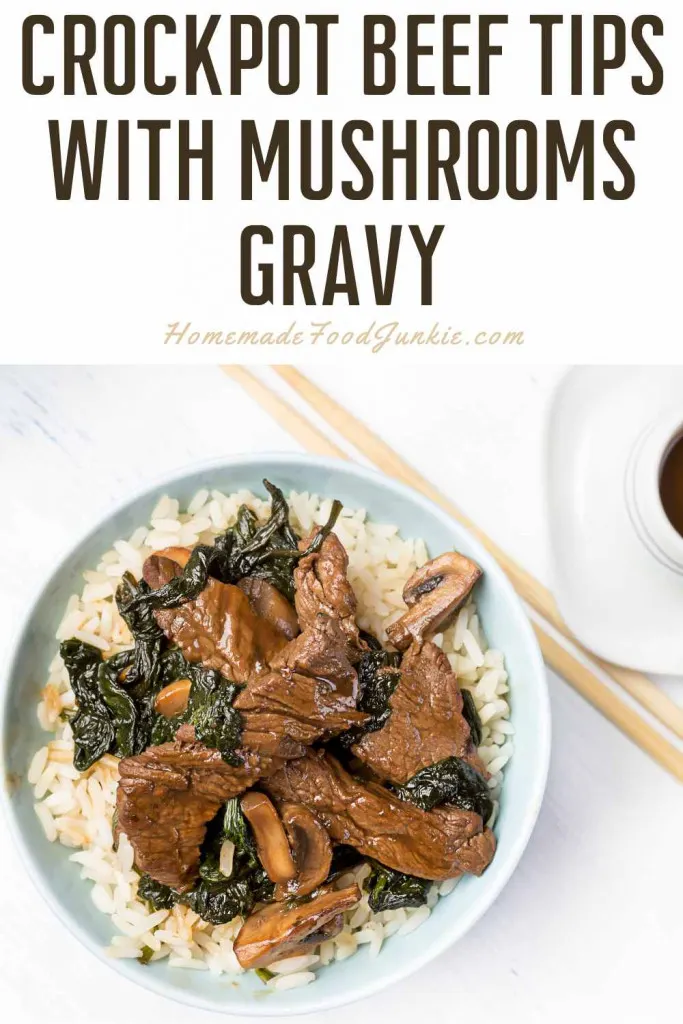 Follow Us:
We enjoy meeting you on our social networks. Follow us on Facebook, Pinterest, Instagram . Tag us with your pictures of our recipes and comment on how it went for you. We would love to see what you do with them.
We often like, comment and share your posts of our recipes on our daily Instagram stories.
Ask questions and rate the recipe in the comments section below. Please share what you did with this recipe. We are always looking for more and better ways to make homemade food. Other cooks love your ideas!
Recent Posts:
This recipe is published on the buddy bulletin: leisure online magazine January 3,201