Crock Pot Beef Fajitas are easy to make and filled with rich flavor, and delicious juices. Using your favorite beef, cut it into strips and brown for a delicious crust. Place it in your crock pot for a few hours allowing that meat to tenderize and infuse with the seasonings.
We make these easy crock pot beef fajitas with the classic ingredients including onion and pepper strips which are added to the crock pot in the final stages of cooking for the absolute best fajitas. Serve with hot, homemade flour and butter tortillas, and you have steak fajitas that will outshine any restaurant.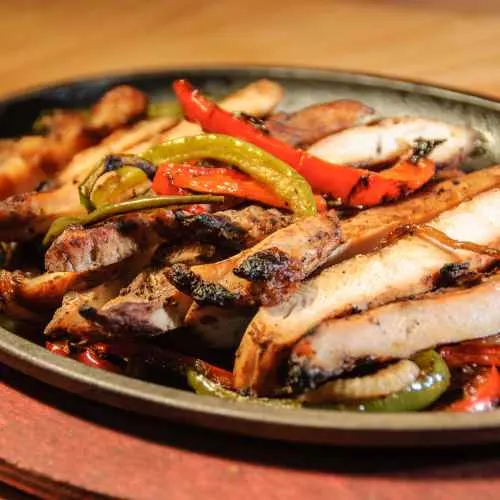 How do you cook fajita meat so it is tender?
To make tender fajitas you need to cook the meat low and slow, allowing it to soften and infuse with the spices; this is why we love crock pot beef fajitas. The crockpot cooks the meat gently while marinating it in the natural juices and seasonings which always yields tender strips of beef and deep flavor.
Browning the strips of steak is a great way to not only add that extra layer of flavor, but also to help lock in the juices of the meat, helping to prevent drying out. Fajitas are all about the natural flavors of the steak and the simple spices coming together with peppers and onions for an authentic Mexican dish.
How do you brown the beef strips?
Cut your steak into thin slices roughly 3 inches long and 1/4 inch thick
Heat a heavy bottomed stainless steel or cast iron skillet with avocado oil
Lightly season the beef strips with salt and pepper
Carefully place the strips of meat in the skillet and cover to contain any splattering
Allow the strips to brown on each side so that a slight crust forms
Remove the meat from the skillet and transfer to your heated crock pot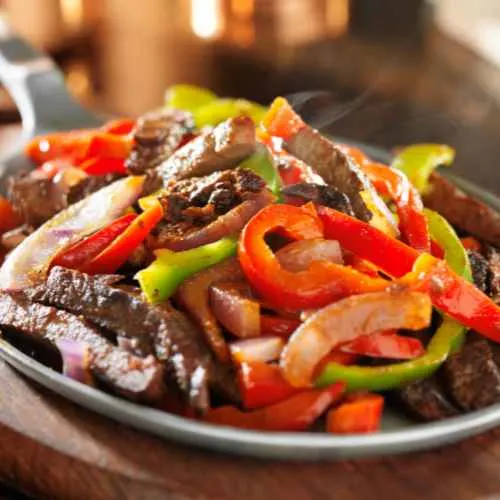 Which steak cut is best for fajitas?
Skirt steak is the traditional choice for fajitas because it is located near the belly of the cow making it tender and buttery. However, if cost is a concern you can choose flank steak which is less expensive, but very similar.
Why is my fajita meat chewy?
In order to yield tender, juicy fajita strips you need to cook the meat properly. There are a variety of details to keep in mind when preparing delicate cuts of meat that need to be tender and juicy.
Be careful not to cook it too hot. High heat will evaporate the natural juices and dry out the meat. This is especially important when dealing with thin cuts. Cook the meat low and slow to preserve the juices, and make sure there is enough liquid for the meat to cook and marinade in.
Introduce an acid to tenderize the meat. Your crock pot beef fajitas will benefit from a marinade that contains some sort of acidic ingredient; either citrus juice or vinegars. This will help to break down the connective tissues resulting in softer strips of meat.
How you cut the meat matters. Slice your steak against the grain rather than along with the grain. This matters because the muscle fibers run in one direction, and if you cut the meat improperly these fibers will be more noticeable when you chew.
Is it worth making your own tortillas?
We sure think so! Crock Pot Beef Fajitas are absolutely delicious and even more so when you serve them with hot, fresh tortillas. The flavor and texture of homemade tortillas simply cannot be beat, and they aren't that hard to make. We use our homemade flour tortillas any chance we get.
Making your own tortillas can also be much less expensive than buying tortillas because there are very few ingredients and none of which cost very much.
Is it better to roll or press flour tortillas?
You want to use a rolling pin when making your own flour tortillas. A tortilla press will apply too much pressure to the tender texture of the flour tortillas, causing them to lose moisture and most likely resulting in flat, dense tortillas.
Corn tortillas have a dense texture that can withstand the pressure of a press. A tortilla warmer though? Now that we do recommend. You want your tortillas to stay warm and soft, so be sure to cover and insulate them right when you take them off the skillet.
How do you cook fajitas?
Homemade Crock Pot Beef Fajitas come together quickly and will be tender, moist, and filled with flavor. Serve with the traditional onion and pepper slices, and enjoy on a homemade tortilla and you're going to enjoy the most excellent fajitas you can imagine. Here we go.
Cut the steak into strips and brown it with your seasonings
Put the steak and drippings into the crock pot on high for a few hours until the meat is tender and marinated
Add the slices of onion and pepper strips for the last 2 hours of cooking time
Make your homemade tortillas or warm your favorite store bought tortillas and serve
What do you serve with fajitas?
Crock Pot Beef Fajitas can definitely be a meal on their own, but we all love some delicious sides to go with our main course. Here are some of our favorite sides and drinks to enjoy with your Steak Fajitas.
Munch on some warm tortilla chips and pico de gallo
Enjoy a cold cadillac margarita with grand marnier
Serve with homemade refried beans
Top your fajitas with fresh cilantro, sliced avocado, sour cream, and hot sauce
Serve alongside Mexican rice
Yield:

8 servings
Crock Pot Beef Fajitas
Total Time:
3 hours
20 minutes
Crock Pot Beef Fajitas are a easy low carb, low sodium, low sugar meal. Make them with homemade flour tortillas for a new level of delicious homemade flavor.
Ingredients
2 lb. Sirloin steak, sliced into long strips
2 tsp. fajita seasonings to taste
1 tsp. chili powder
1/2 tsp. onion powder
1 tsp. cumin
1 tsp. smoked paprika
1 tsp. oregano
1 tsp. fresh garlic, minced
1 onion, sliced into long strips
1 sweet peppers, sliced into long strips
1/2 head lettuce, sliced into long fine strips
12 flour tortillas
1 Cup Mexican blend cheese
Sour cream to taste
Salsa to taste
Instructions
Brown the sliced beef strips in a large frying pan with the seasonings
Place the seasoned, cooked beef into a crock pot with the drippings and set on high for 2 hours.
Add the onions and peppers to the beef and cook another hour or until done.
Assemble the fajitas by placing the tortilla on a single serving plate
Serve with sour cream, lettuce, tomatoes, avocado and salsa
Nutrition Information
Yield
8
Serving Size
1
Amount Per Serving
Calories

592
Total Fat

26g
Saturated Fat

10g
Trans Fat

0g
Unsaturated Fat

12g
Cholesterol

119mg
Sodium

512mg
Carbohydrates

46g
Fiber

4g
Sugar

2g
Protein

42g
Be sure to check out more of our delicious Mexican inspired recipes
We love the rich flavors of the Mexican culture. We have a wide range of tasty recipes that incorporate the spices and seasonings of chili peppers, cumin, and smoky paprika. Our most popular recipes include chicken enchiladas, instant pot chili verde, our homemade enchilada sauce, and homemade refried beans.
Click any of the pictures below to explore these recipes too.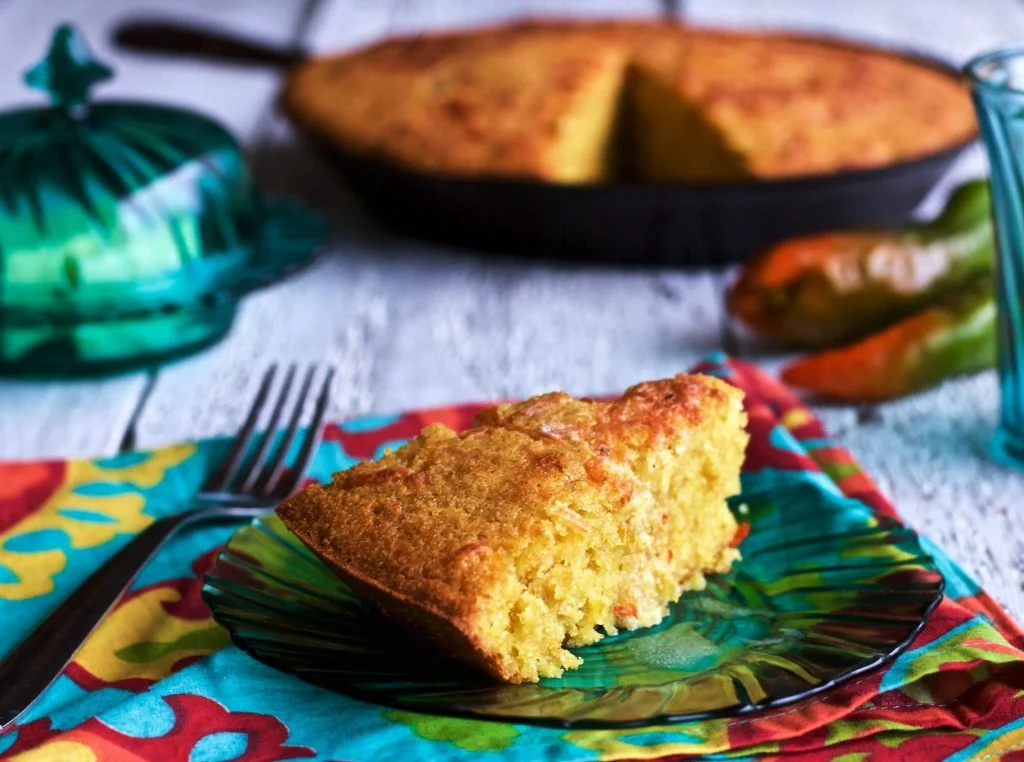 Follow Us:
We enjoy meeting you on our social networks. Follow us on Facebook, Pinterest, Instagram . Tag us with your pictures of our recipes and comment on how it went for you. We would love to see what you do with them.
We often like, comment and share your posts of our recipes on our daily Instagram stories.
Ask questions and rate the recipe in the comments section below. Please share what you did with this recipe. We are always looking for more and better ways to make homemade food. Other cooks love your ideas!
Recent Posts: