Lentil Sausage Soup is a wonderfully healthy dinner idea. This red lentil soup is made in a crockpot or your instant pot. Easy and delicious. My family adores high-​fiber, low-​fat, dairy-​free, gluten-​free Lentil Sausage soup.
This easy lentil soup recipe makes my life so easy. It uses any
garden
or store produce I may have; nourishes the people I love and just takes 10 minutes to make!
I'm really impressed with kale. Kale is perfect for this soup. It's an amazing vegetable, nourishing in juices, easy to grow and stays fresh in your garden most of the year.
Follow the links to learn more about our garden and more about the benefits of growing and eating kale.
Kale is a very good addition to this sausage lentil soup. So are the tomatoes and beans. All the flavors and textures of this crockpot lentil soup with sausage work together beautifully.
I always encourage you to be versatile and flexible when making soup for your family. This homemade soup is a wonderful recipe as it is. Watch your substitutions so you get the best results.
I usually won't use greens in a soup because I hate to eat the slimy green bits they make when cooked. Kale is an exception.
PLEASE do not use a less strong green such as spinach or chard leaves in this soup. They will break down into slimy bits
All of the varieties of kale hold up well in soups and stews. That's true even with all the hours in a crock pot. Kale adds color and great texture to this soup. If you've never actually used kale in a soup this is a good recipe to start with.
Look at those chunks of carrots in the picture above. Garden carrots are fun to grow and make a wonderful addition to this soup. Dave planted rainbow carrots and purple green beans last year. How fun is that?! Beautiful colors and lots of healthy nutrients here.
Lentil soup with sausage and kale is a good base for a variety of vegetables. both fresh and canned. I have made this soup so many ways over the years.
This is an easy dinner idea because it's very easy to make your own. Use what you have and play around with this recipe. Homemade soup is not hard and fast.
What does your family like in this soup? Let us know in the comment section below.
Lentil Sausage Soup Recipe Notes:
UPDATE: Nowadays I use my instant potfor my crock pot recipes. I just set it to slow cook on MORE for however many hours the recipe requires.
It's Easy to use and no need for another slow cooking appliance. So I'm giving instructions for both the slow cooker and instant pot here.
NOTE: My daughter Amanda LOVES her Crock Pot with browning insert.
I replaced my crock pot with a pressure cooker. USE Whatever suits you best. This recipe will work in either one fine. Just follow the instructions.
The Lentils:
The different varieties of dried lentils will all work just fine in this crockpot lentil soup. So if you are out of red lentils feel free to substitute any lentils in your pantry.
The sausage:
The sausage I use in this soup is spicy, low-fat, pre-cooked chicken sausage. We love the flavor chicken sausage adds to this soup. Chicken Sausage is a great compliment to lentils and keeps the recipe much lower in fat too.
The Add ins:
Feel free to use chicken broth or vegetable broth in place of the water.
Use any vegetables you have that will go with your crockpot lentil sausage soup. The chicken sausage and broth ingredients are pretty flexible flavor partners.
I make this soup differently throughout the year. I tend to put whatever is currently coming in from the garden in the soup pot.
But when the garden is not producing I head to the canned goods in my pantry or look at what needs using up in the produce bin in my fridge.
Lentil sausage soup is so easy to make! It goes from first thought to the crock pot in fifteen minutes. And it's versatile. Consider this a good clean out the fridge dinner.
About the liquids:
When I make any soup, the liquids are NOT exact measurements. Feel free to adjust the liquids to make this soup perfect for your family. When I open a can of ingredients to make soup, canned beans or tomatoes, for example. I NEVER drain the liquids out of the cans.
My mom taught me as a girl, and her mom taught her, all that liquid in those cans is to be used. Draining the beans and other canned foods robs us of flavor and nutrients. The cooks in my family actually pour water into the cans and rinse the cans into the soup! We want every last drop of goodness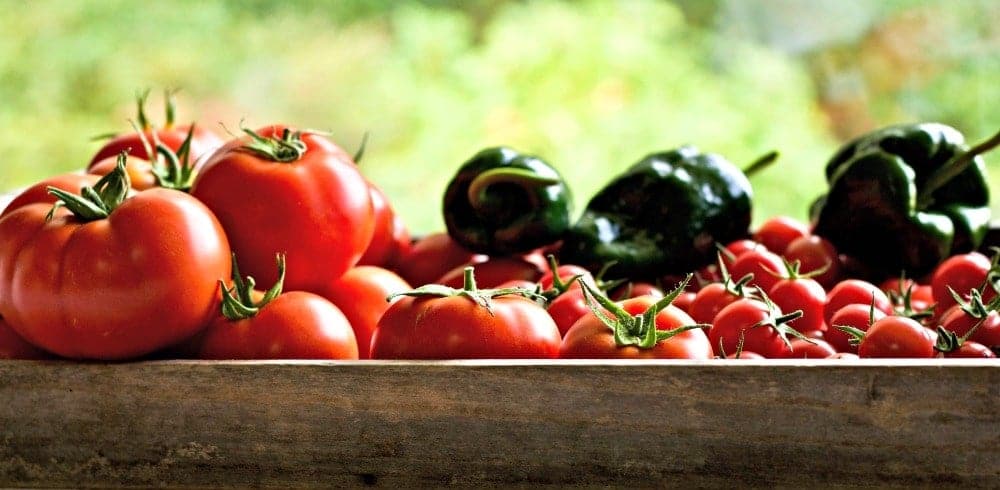 Always buy organic canned goods so you are only putting good food in your soup. We love to use every drop!
In the case of tomatoes that may mean using glass jars instead of cans. The acidity of the tomatoes can cause the metal in the canned tomatoes to come off in your soup.
I call for canned Italian stewed tomatoes in the recipe (for your convenience) but I most often use our fresh garden tomatoes or my home frozen whole tomatoes with an extra dash of Italian seasonings to bring out the flavors.
If you make this recipe PLEASE comment for us and rate the recipe. We would love to hear how it goes for you!
If you purchase items from our affiliate links we may receive a small commision at no extra charge to you. Thank you for supporting Homemade Food Junkie.
YOUR PRINTABLE LENTIL SAUSAGE SOUP RECIPE:
Yield:

10
LENTIL SAUSAGE SOUP
Total Time:
4 hours
15 minutes
Lentil Sausage Soup is a wonderfully healthy dinner made in a crock pot or instant pot. It's high-​fiber, low-​fat, dairy-​free, gluten-​free. This recipe makes dinner so easy. This healthy soup is nourishing, versatile and  just takes 10 minutes to put together!
Ingredients
one 12 0z. package spicy, or any variety you prefer pre cooked natural chicken sausage sliced into 1/2 inch rounds
1 Cup lentils any color
2 to 3 large carrots-sliced into 1/4 inch rounds
4 garlic cloves-minced
2 celery ribs sliced small
One fresh pepper, any heat or type you prefer, chopped small
several leaves of kale, any variety, torn or cut into small pieces
1-14 oz. can garbanzo beans with juice
1-14 oz. can kidney beans with juice
1-14 oz. can Italian stewed tomatoes with juice
1-14 oz. can tomato sauce
2 tablespoons worcestershire sauce
water to desired consistency
Instructions
Put all prepared ingredients into the crock pot or your instant pot.
NOTE: All of the canned goods go into the pot UNDRAINED, and then fill each can with water and pour them into the pot as well. Adjust liquids as you prefer.
Set the slow cooker on high for 4 hours or low 6 to 8 hours. If Using an instant Pot set the slow cook function to MORE for 6 hours OR use the soup function and have dinner to the table in under an hour!.
Nutrition Information:
Yield:
10
Serving Size:
2 Cups
Amount Per Serving:
Calories:

216
Total Fat:

3g
Saturated Fat:

0g
Trans Fat:

0g
Unsaturated Fat:

1g
Cholesterol:

7mg
Sodium:

673mg
Carbohydrates:

39g
Fiber:

8g
Sugar:

16g
Protein:

11g