Instant Pot Lentil Soup with chicken sausage is a wonderful family dinner that is packed with lentils, a variety of beans, kale and spices for a hearty and nutritious meal.
This lentil soup is made in your Instant Pot on the soup function, or in your slow cooker. Instructions are included for both methods.
Watch our complete tutorial for making this Lentil Sausage Soup
Is Lentil Soup healthy?
Lentils are very nutritious and provide fiber, protein, and minerals while being low in fat. They pair well with meats and veggies making them a great option for vegetarians.
We have bulked up this Lentil Soup with chicken sausage and beans for a hearty bowl. This dinner can definitely stand alone, but it is also scrumptious with Homemade Dinner Rolls or a slice of our Simple Multi Grain Sourdough.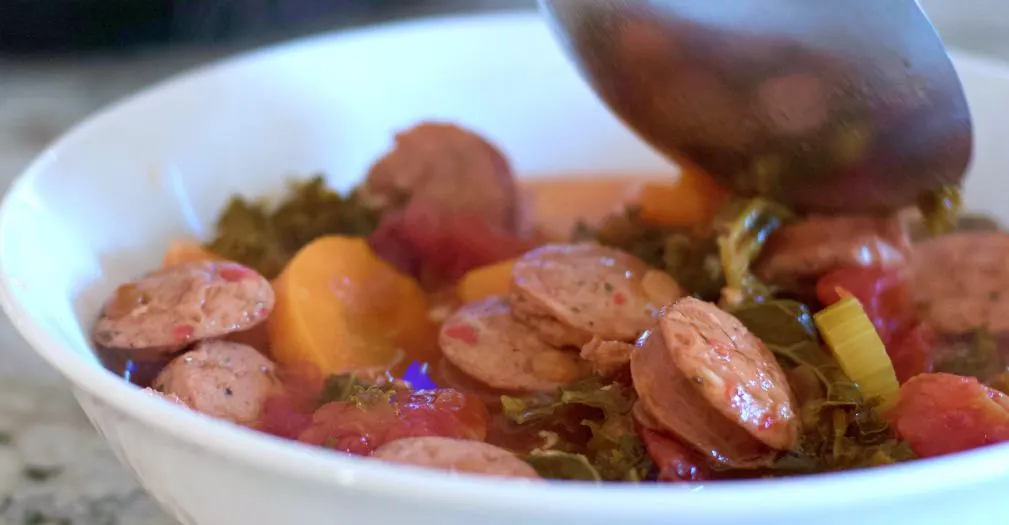 We love soup. Here are a few of our favorite Instant Pot soup recipes. Look around the blog for many more.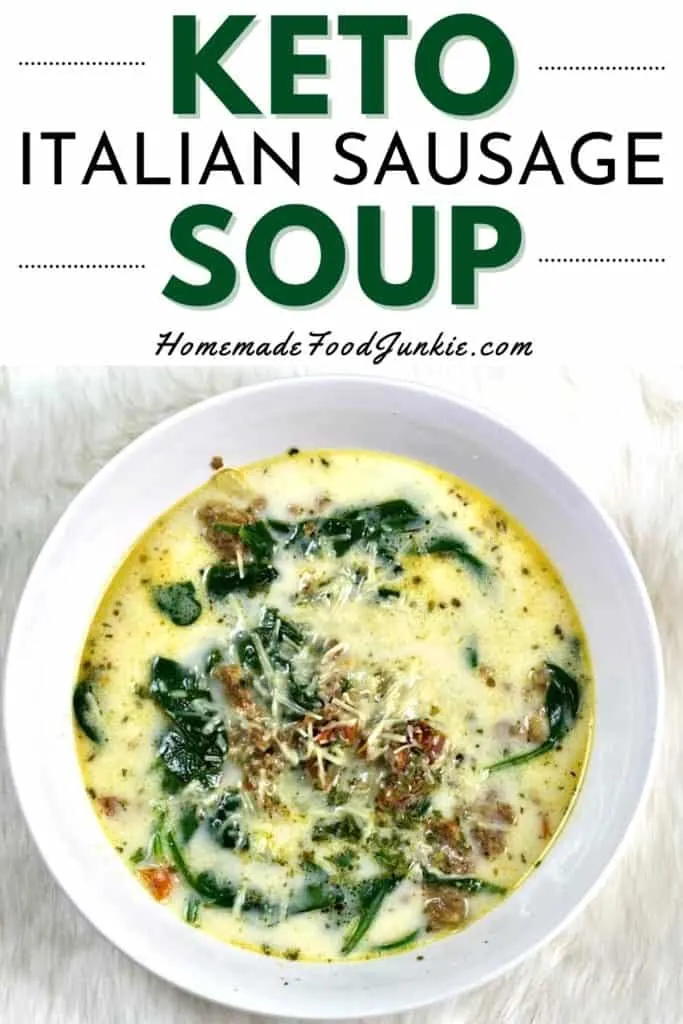 Are Lentils good for losing weight?
Lentils are a great addition to your diet if you are looking to lose weight, or maintain a healthy weight and reap the benefits of a low fat, high protein legume. They digest slowly and help prevent blood sugar spikes.
Lentils present a hearty texture and can be blended for thick, creamy soups making them very satisfying and satiating.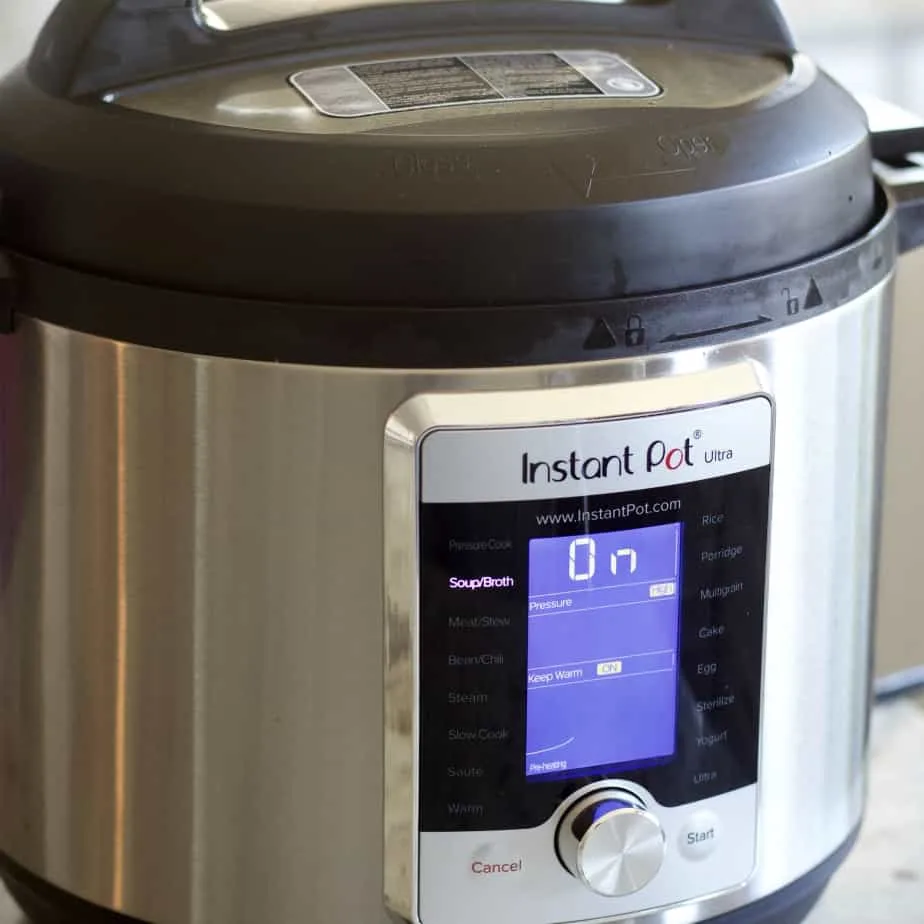 What goes good with Lentils?
Lentils are a fantastic legume because they have a mild flavor and creamy texture that pair well with a wide variety of other foods. Here is a list of ideas if you are looking to incorporate lentils into your diet more regularly.
Veggies such as kales, carrots, cauliflower, celery, and chards
Potatoes and other squash
Other beans and legumes
Bold spices like curry, ginger, and paprika
Smoked sausages and roasted sausages
Rice and quinoa lentil bowls
The Ingredients for Instant Pot Lentil Sausage Soup
This is an easy dinner idea because it's very easy to make your own. Use what you have and play around with this recipe. Homemade soup is wonderfully versatile and simple to make as you prefer.
The Lentils
The different varieties of dried lentils will all work well in this lentil soup. Use brown lentils, red lentils or any you have in your pantry. Want more lentils? Just double the amount to 2 Cups. The soup will be a bit thicker with more lentil flavor.
The Sausage
The sausage I use in this soup is spicy, low-fat, pre-cooked chicken sausage. We love the flavor of chicken sausage recipes. It is certainly a great compliment to the lentils in this soup and keeps the recipe much lower in fat too.
We use different sausage flavors all the time. Chicken apple sausage is a good choice for fall harvest vegetables.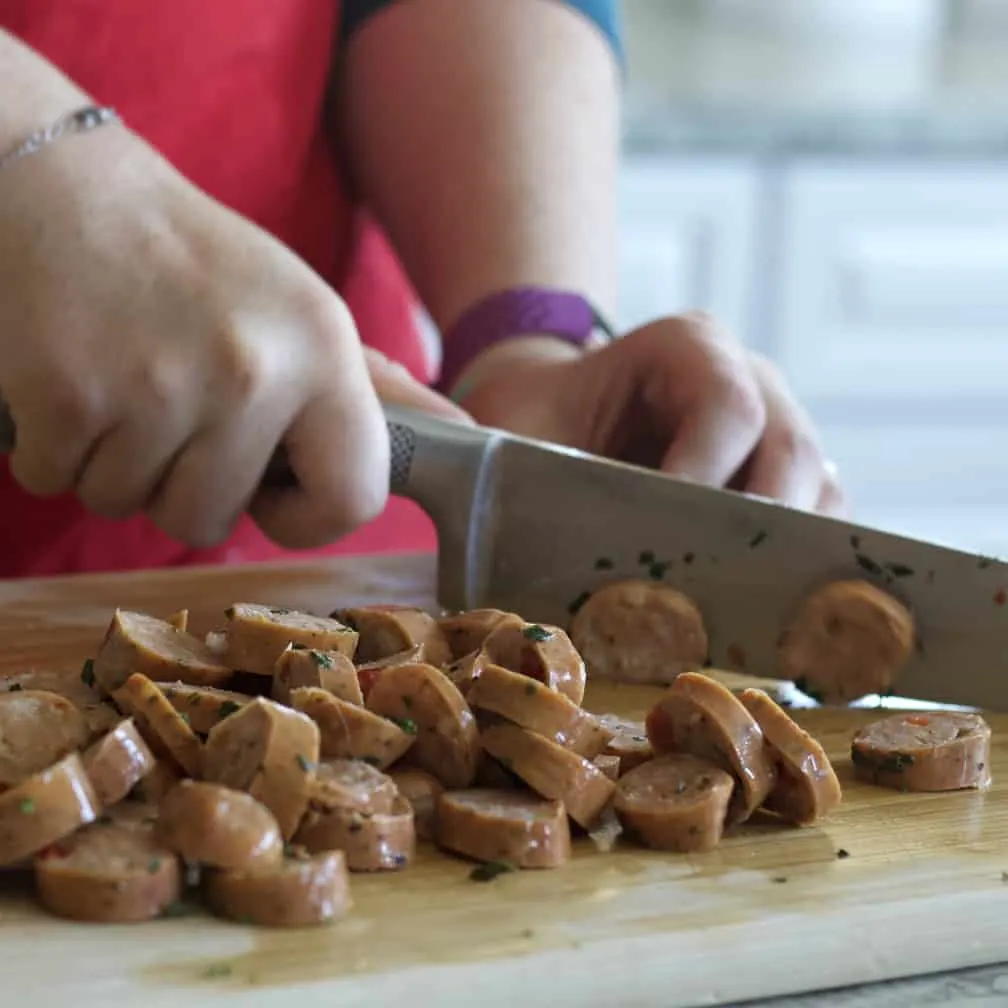 Kale and other greens
Kale adds color, nutrients and great texture to this soup. If you've never actually used kale in a soup this is a good recipe to start with. It has a strong flavorful leaf that holds up well under pressure and give good flavor and texture. You will want to strip the kale leaves off of the stalk before cooking.
We do not recommend using spinach or chard greens in this soup. They tend to break down and get yield a wilted, wet texture.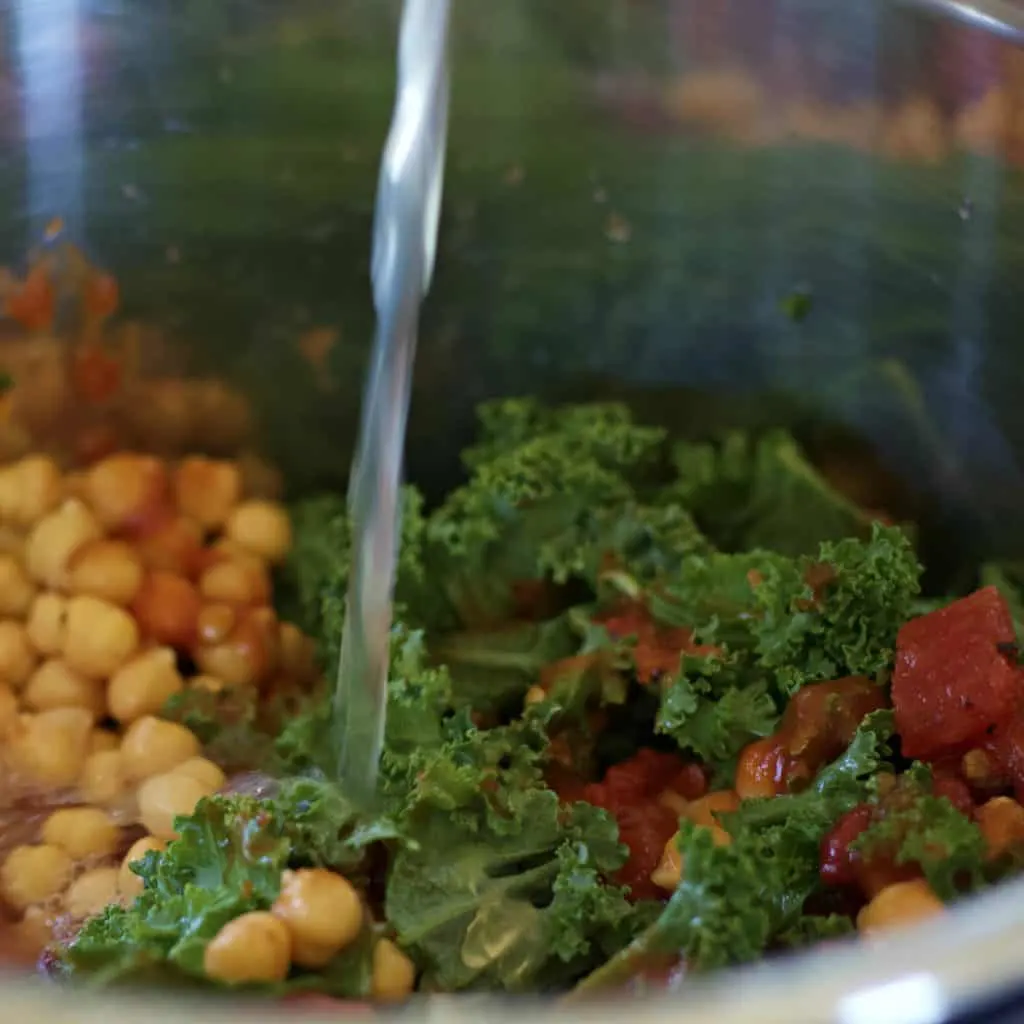 What is a good side dish for Lentil Soup?
This soup is hearty and can definitely stand alone as a full meal, but if you are looking to serve it with some sides here are some of our favorites
Fresh green salads
Cornbreads
Garlic breads
Rice and quinoa blends
Rice pilaf
Steamed beets
Roasted brussel sprouts
Steamed chards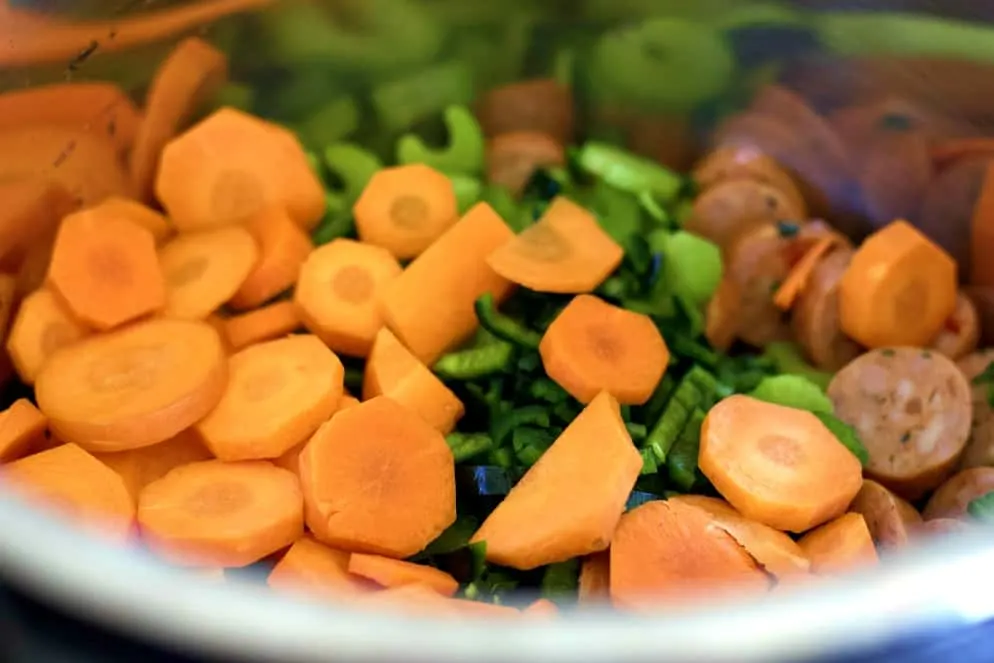 Use any vegetables you have that will go with lentil sausage soup. Potatoes, kohlrabi, parsnips…any veg you like can go in here.
Using your Crockpot
We have instructions for both the Instant Pot and Crockpot in the printable recipe card. Using a slow cooker is a great method for all soups.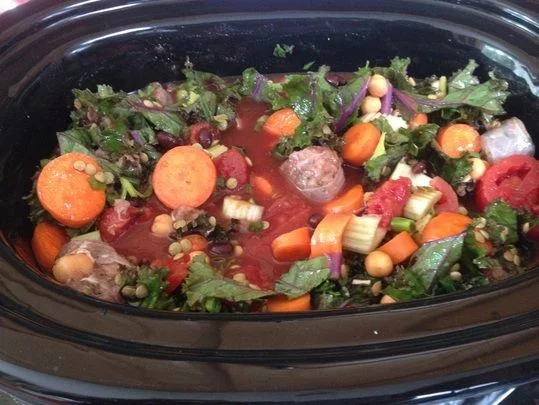 About the liquids
In most of our soup recipes we do not drain or rinse beans or tomatoes. The juices add flavor, liquid, and nutrients that intensify and elevate soups.
The chicken sausage and broth ingredients are pretty flexible flavor partners. Especially with so many choices of chicken sausage these days.
Mediterranean Lentil Soup Version
If you want a Tuscan Soup we recommend these Ingredients.
Italian Chicken Sausage (add in 1 Tablespoon olive oil when browning to tune up the Italian flavor)
Add 2 Tablespoons Italian Seasonings
Italian Stewed Tomatoes
Fire roasted tomatoes
Use a flavorful fresh pepper. Poblano varieties are great in this version
Parmesan grated over top at serving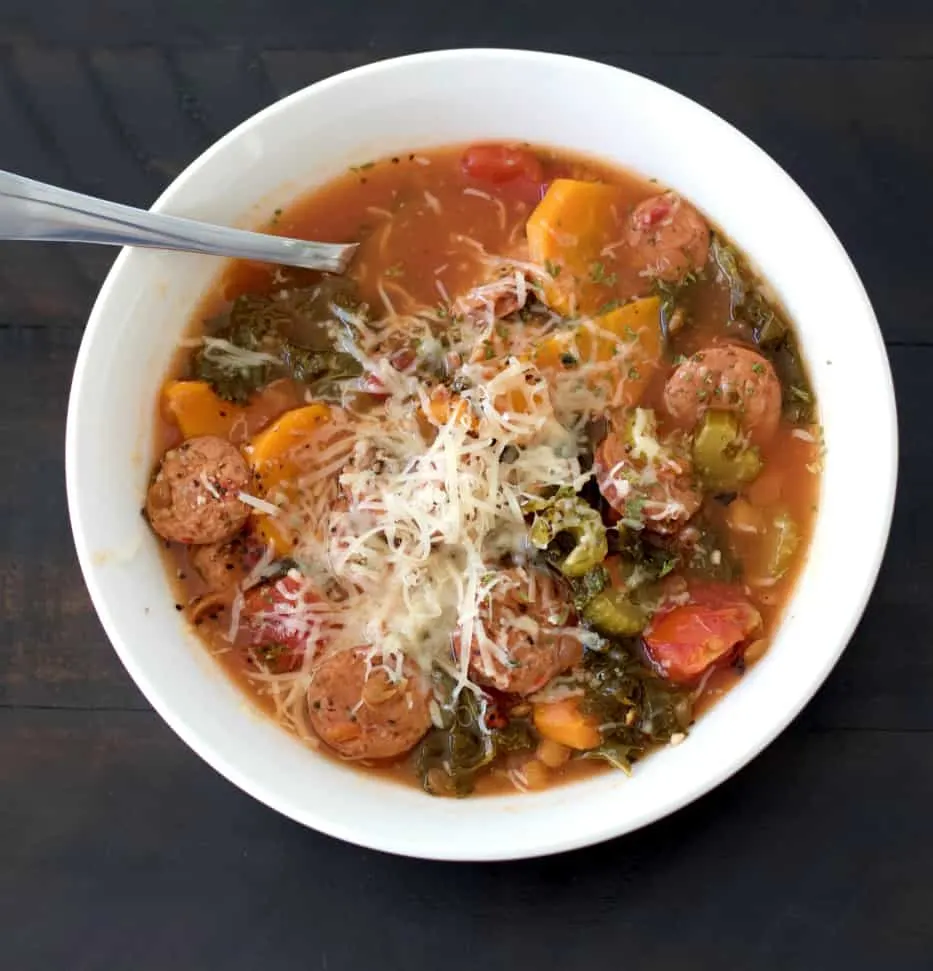 For a Plant Based or Vegan Lentil Soup
Feel free to use chicken broth or vegetable broth in place of the water. For a vegetarian or vegan lentil soup replace the chicken sausage with your favorite meatless sausage or omit the sausage completely.
Your Printable Recipe Card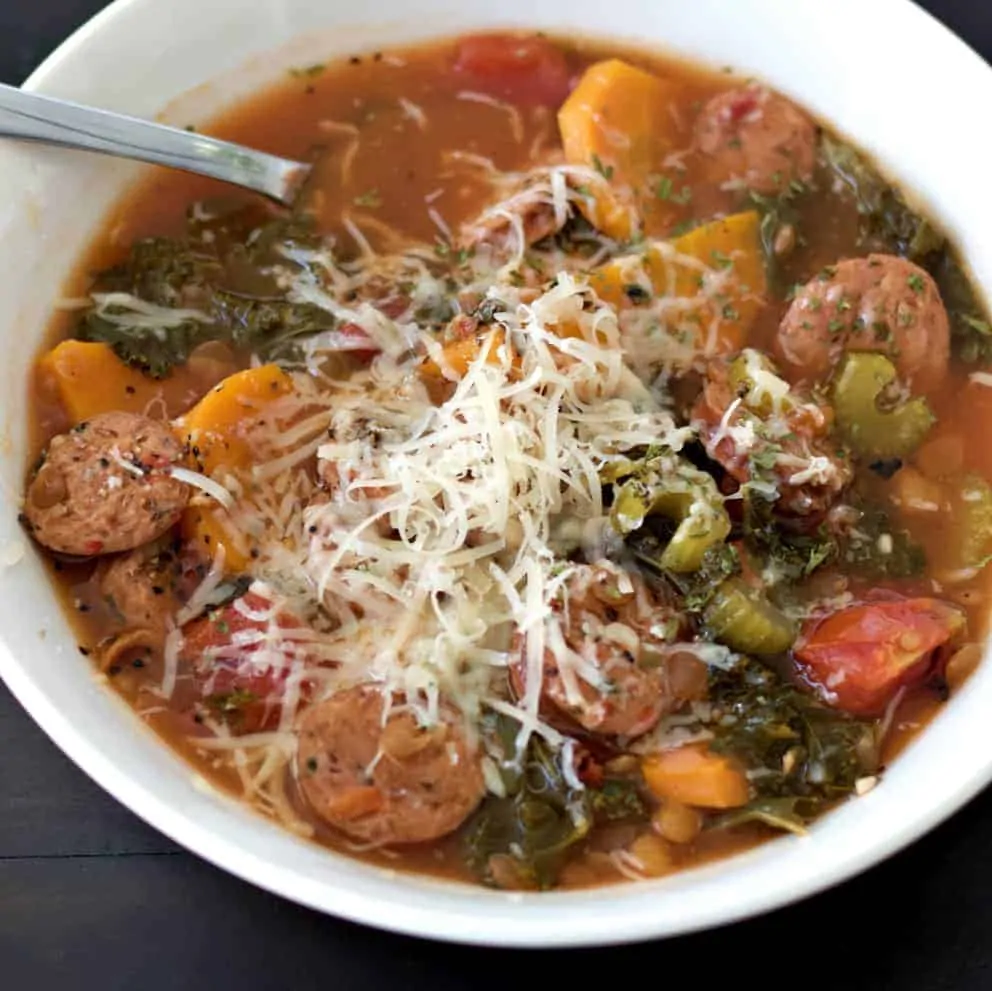 Yield:

10
LENTIL SAUSAGE SOUP
Instant Pot Lentil Soup with Chicken Sausage is a wonderfully simple healthy dinner. Full of nutrients and flavor. Make it in your instant pot on the soup function or slow cook it. This recipe makes dinner so quick and easy.
Ingredients
1 12 oz. package chicken sausage sliced into 1/2 inch rounds (any flavor)
1 Cup lentils (any color) (double to 2 Cups if desired)
2 to 3 large carrots-sliced into 1/4 inch rounds
4 garlic cloves-minced
2 celery ribs sliced small
1 pepper (any heat or type you prefer, chopped small)
4 Cups kale (any variety, torn or cut into small pieces)
1-14 oz. can garbanzo beans (with juice)
1-14 oz. can kidney beans (OR black beans with juice)
1-14 oz. can diced tomatoes (any flavor-with juice)
1-14 oz. can tomato sauce
2 tablespoons worcestershire sauce
8 cups chicken broth
Instructions
Prep:
Slice the sausage into 1/4 inch rounds.
Strip the kale leaves OFF the stalk before cutting (or ripping) it into small pieces. The stalk is tough.
Chop all the vegetables into small pieces.

Make the soup:
Put all prepared ingredients into the instant pot.
Add the canned ingredients and broth.
. Set the instant pot to the soup function. OR use the slow cook function. Set to MORE and cook for 6 hours.
Quick release the pot when done.
Serve with salt and pepper to taste.
Grate fresh parmesan cheese over the top for garnish.
Notes
Slow cooker lentil soup
use any slow cooker. This soup is mostly cooked except the fresh vegetables. So you can just let it simmer all day or cook it fast. Up to you.
Mediterranean lentil soup version:
If you want a Tuscan soup vibe I recommend these Ingredients.
Italian Chicken Sausage (add in 1 Tablespoon olive oil when browning to tune up the italian flavor)
Italian Seasonings
Italian Stewed Tomatoes
Fire roasted tomatoes
Use a flavorful fresh pepper. Bell peppers are fine but I love the poblano varieties for extra flavor and they are great in this version.
Parmesan grated over top at serving
I often use our fresh garden tomatoes or my home frozen whole tomatoes with an extra 2 Tablespoons of Italian seasonings to bring out the Italian flavors.

More Versions:

This is endless really. Any spices or vegetables and add ins you prefer can be used in this soup. Make it your own. Please let us know your favorite way to make this lentil soup recipe. 🙂
Our video demonstration is just one suggested way to make this versatile and lovely soup recipe
Nutrition Information
Yield
10
Serving Size
2 Cups
Amount Per Serving
Calories

248
Total Fat

6g
Saturated Fat

1g
Trans Fat

0g
Unsaturated Fat

3g
Cholesterol

35mg
Sodium

1464mg
Carbohydrates

32g
Fiber

9g
Sugar

9g
Protein

19g
Follow Us:
We enjoy meeting you on our social networks. Follow us on Facebook, Pinterest, Instagram . Tag us with your pictures of our recipes and comment on how it went for you. We would love to see what you do with them.
We often like, comment and share your posts of our recipes on our daily Instagram stories.
Ask questions and rate the recipe in the comments section below. Please share what you did with this recipe. We are always looking for more and better ways to make homemade food. Other cooks love your ideas!
Recent Posts: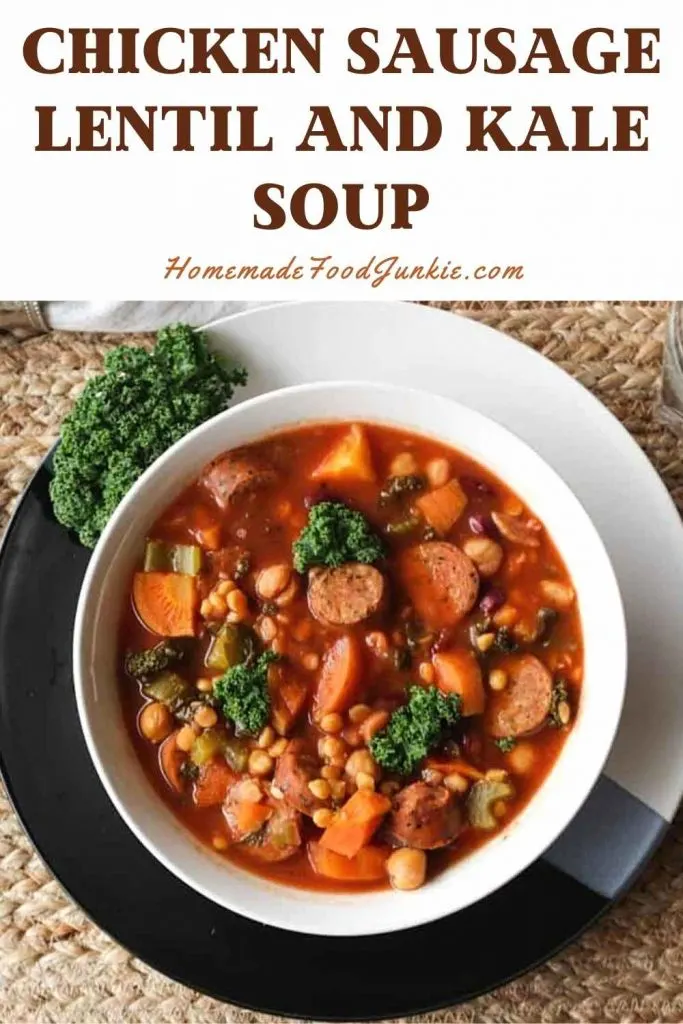 This quick and easy soup is featured on the Red TriCycle online Magazine