If you're looking for a delicious and easy breakfast or brunch recipe, a bacon frittata recipe oven baked is a great option. This hearty and savory dish is perfect for feeding a crowd or meal prepping for the week ahead. Frittatas are also incredibly versatile, as you can add different vegetables, cheeses, and meats to suit your taste preferences.
In this recipe, we'll be using crispy bacon, sautéed onions, peppers and grated cheddar cheese to create a flavorful, filling and healthy frittata recipe oven baked and delicious.
So, grab your ingredients and let's get started on this tasty bacon frittata recipe. This bacon frittata is a well rounded meal full of protein, healthy fats and carbs.
You can make this ahead saving you time on those busy mornings. This recipes makes a large 9 x 13 baking dish sized frittata that is great for serving a large crowd.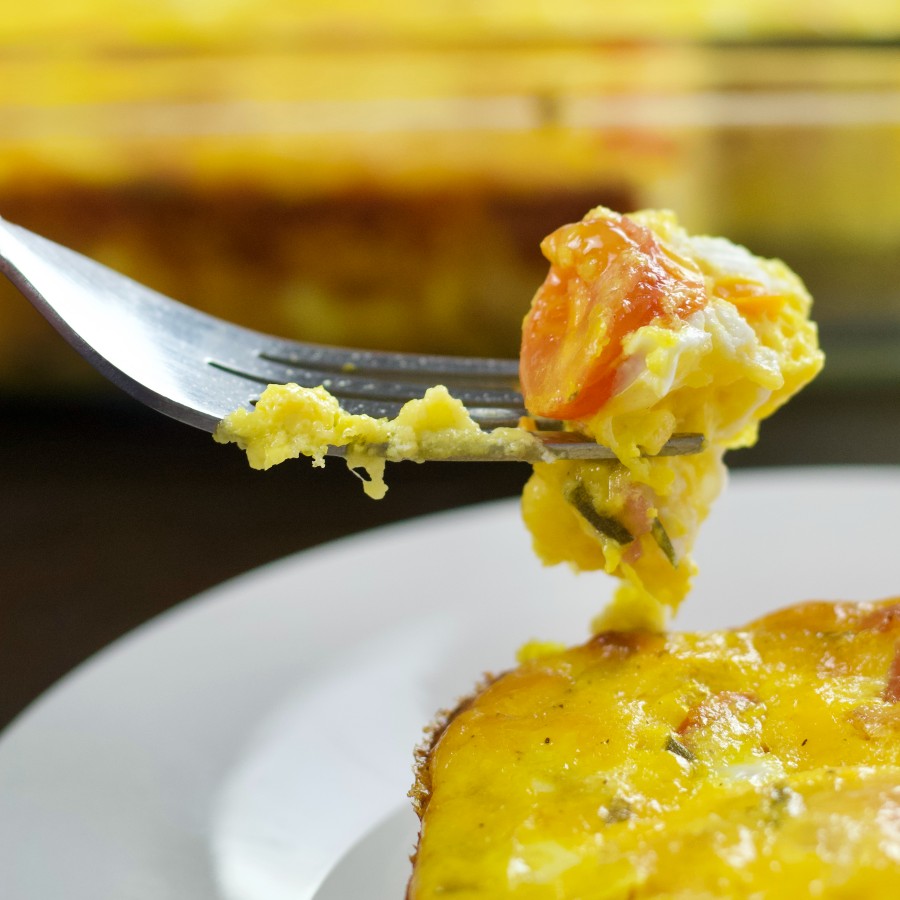 Bacon Frittata Recipe Oven Method
With this method of making a frittata, The eggs are baked in the oven for a fluffy, golden finish. This creates a dish both visually appealing and delicious. Plus, because it's cooked in the oven, it requires minimal hands-on time, allowing you to focus on other things while it bakes.
Frittatas can be made entirely on your stove in a non stick skillet, but I prefer to bake frittatas in the oven. This bacon frittata benefits from oven baking since it more evenly cooked. And it is simple to do. Cooking a frittata on the stove is possible but requires a lot of supervision, even heat and a nice thick bottomed skillet that won't burn the eggs or allow them to stick on the bottom.
An oven safe skillet like cast iron will save you time for oven baking since you can sauté your vegetables and bacon in it. When the sauté is finished pour in your beaten eggs, milk (or cream), along with your cheese. Gently mix it all together and bake.
How long to cook frittata in oven depends on a few things. If you follow our recipe and use a 9 x 13 pan, the recommended time of 25 to 30 minutes is correct. But if you add more eggs or other ingredients you will need to expect more cooking time. I add about 10 minutes when I add more eggs or vegetables to this frittata.
How do you know when a frittata is done perfectly? Insert a toothpick in the center of the frittata and see if it comes out clean. If not, the frittata needs more time. Use your eyes too. The finished frittata will fluff up to a deliciously tender layer of bacon, veggies, and cheese immersed in your eggy dish. The eggs will create a pleasing, lightly browned frittata your family will enjoy.
If your frittata is getting too brown and its still not done (I'm assuming you had some add in to the recipe if this is happening), cover the dish with foil and continue the bake. Do NOT over cook a frittata or the texture will go from a lightly crisped fluffy frittata recipe oven baked and creamy… to overly firm and rubbery.
This Breakfast Casserole will yield 12 large servings or cut those down for kids and light eaters and make even more servings.
If you have only a few people in your family, we recommend you cut the recipe in half and make it in an 8 x 8 size casserole or quiche pan.
Do frittatas make good leftovers?
This casserole does store well as leftovers in the fridge if covered in an airtight container. To rewarm and enjoy you can place the baking dish in the oven at 350 degrees F and heat for roughly 10 minutes. You can also cut individual portions and warm on a skillet on your stovetop.
We don't recommend microwaving egg casseroles as the eggs tend to get tough and rubbery in consistency.
If you want to reheat a single serving frittata on a small microwave safe plate, be careful. Use a low setting and /or cook it in 10 second intervals until it is heated through.
Frittatas can be eaten and enjoyed cold. They cut and store well in lunch boxes and hold up well at a picnic.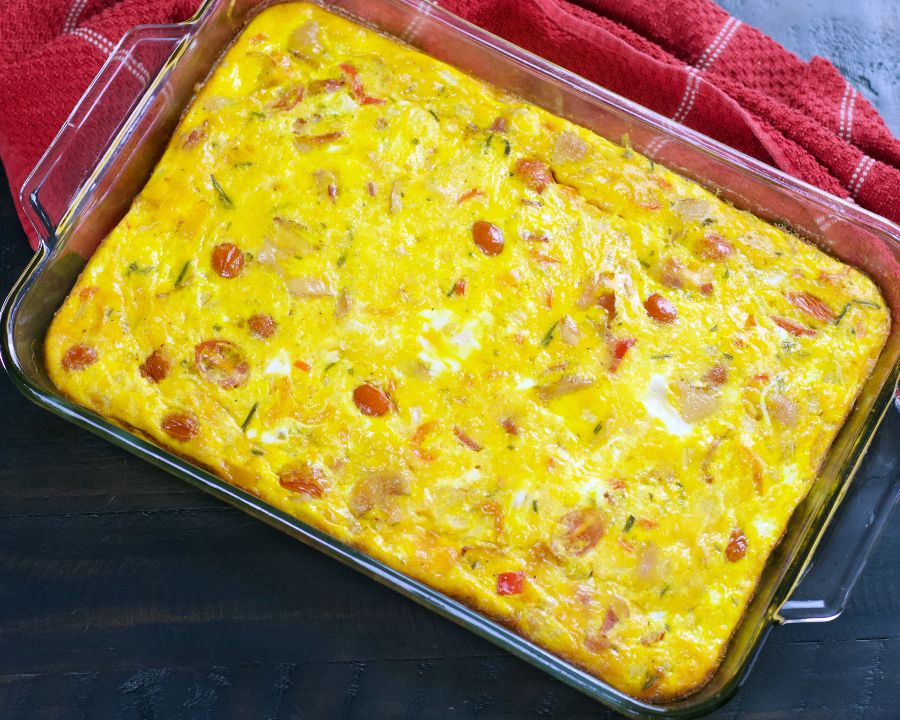 What goes with Frittata for brunch? Frittatas are wonderfully versatile and pair well with an array of sides. We are sharing some of our favorites ideas for how you can enjoy this Bacon Frittata and build a beautiful brunch menu.
Fried potatoes
Assorted fresh fruits
How do you keep a Frittata Fluffy?
Diary is an important ingredient when cooking egg dishes. Milk, cream, or even yogurt will help to thicken and fluff the eggs, while adding moisture and creaminess to your frittata. For every dozen eggs add 1 cup of dairy to bring flavor and a pillowy texture to your breakfast casserole.
How do you make a Frittata taste better?
Seasoning is the key when baking egg breakfasts such as omelets, quiche and frittatas. Salt and pepper, fresh herbs, and dairy will bring the flavor up. Try creole seasonings, salt and pepper, smoked paprika and your other favorite seasoning blends to add more flavor to this eggy dish.
What herbs are best to use in Frittatas? Fresh herbs add a nice touch of fragrance and flavor to a frittata. Parsley, rosemary, oregano, and thyme are all fantastic herbs to use in quiches, omelets, and frittatas. They elevate the flavors and compliment the garlic, onions and a variety of veggies and meats commonly used.
In this frittata recipe oven method we added garlic and rosemary. Oregano, parsley and thyme will also make nice flavor additions to this egg dish.
What else can you add to this frittata recipe oven baked? Use what you have on hand to add flavor or make this a hearty enough meal for dinner. This is a great recipe for using up leftovers and odd bits that you are looking to clean up in the fridge.
Our oven baked Mediterranean Frittata has kalamata olives and other Italian style add ins that add amazing Mediterranean flavors to a frittata you are going to love.
To make a potato frittata recipe oven baked: Add 1 to 2 cups of diced potatoes (1/2 inch cubes) in with your bacon and sauté until the potatoes are soft and browned.
Add other vegetables like corn, peans, tomatoes, even diced carrots or green beans.
Add some greens like chopped spinach, kale or even shredded zucchini.
Change up the cheeses to smoked gouda, Swiss, parmesan, mozzarella or your other favorite hard or semi soft cheeses that can easily melt into the frittata.
In the end homemade frittatas are wonderfully versatile. Use what you have and what you like. And then tell us in the comments section below what you did. Other cooks will be looking for ideas on what to add to theirs. Happy Cooking!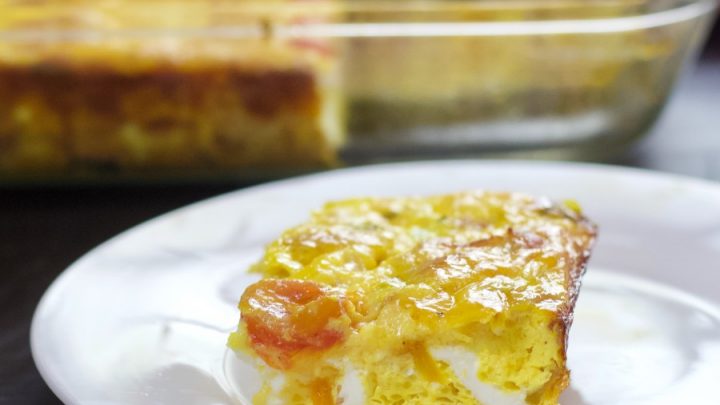 Yield:

12 servings
Bacon Frittata Recipe
A crowd pleasing, easy oven baked Frittata full of good flavor and nutrition. This low carb, low sugar and gluten-free breakfast is also high in filling protein. A delicious healthy breakfast choice.
Ingredients
1/2 lb. bacon chopped into 1/2 inch sections
1 Cup bell pepper-diced
1/2 Cup onion
2 garlic cloves diced
1 Cup fresh diced tomato
1/8 Cup fresh chopped herbs, parsley, cilantro, whatever you like
12 eggs
1 1/2 cup milk
1/2 teaspoon salt
1/4 teaspoon ground black pepper
2 cups shredded Cheddar cheese
Instructions
Preheat oven to 350 degrees F (175 degrees C).
Lightly grease a 9x13-inch baking dish or deep dish pie plate.
Place chopped bacon in a large skillet and cook over medium-high heat until evenly browned, about 10 minutes.
Add in the onion, garlic , fresh herbs and pepper. cook until tender, about five minutes.
Drain bacon and vegetable pieces on paper towels.
Beat eggs, milk, salt, and ground pepper in a bowl
Pour egg mixture into prepared baking dish.
Sprinkle with vegetables, fresh tomatoes, bacon, and Cheddar cheese.
Stir it together in the baking pan.
Bake in preheated oven until a knife inserted near the center comes out clean, 25 to 30 minutes.
Remove from heat.
Nutrition Information
Yield
12
Serving Size
1 Cup
Amount Per Serving
Calories

303
Total Fat

20g
Saturated Fat

9g
Trans Fat

0g
Unsaturated Fat

10g
Cholesterol

232mg
Sodium

661mg
Carbohydrates

9g
Fiber

0g
Sugar

1g
Protein

21g
What is the difference between an Omelet and a Frittata?
Omelets are made when eggs are whisked until just blended, and then cooked in a thin layer in a non stick skillet, over low heat and folded over like a taco holding a variety of meats, veggies and cheese.
Frittatas are vigorously whisked until the consistency is more thick and custard like. Both sides of frittatas are cooked and they are filled with veggies, herbs, cheeses and diced meats.
More Egg Breakfasts Need more ideas for a high protein egg based breakfast? These are all delicious choices and easily feed a crowd.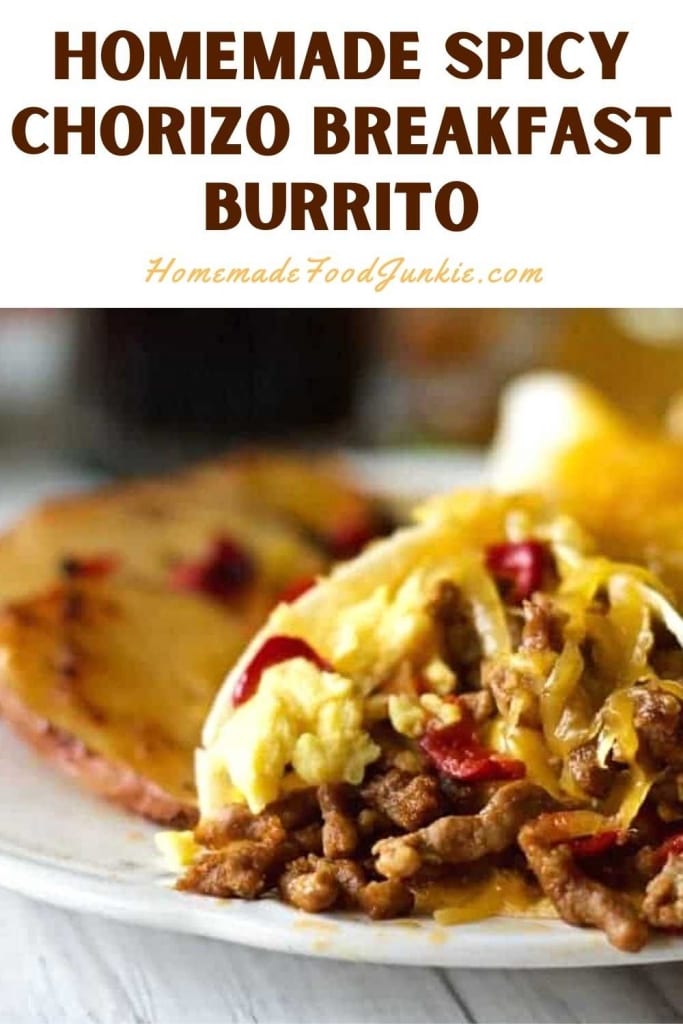 Follow Us:
We enjoy meeting you on our social networks. Follow us on Facebook, Pinterest, Instagram . Tag us with your pictures of our recipes and comment on how it went for you. We would love to see what you do with them.
We often like, comment and share your posts of our recipes on our daily Instagram stories.
Ask questions and rate the recipe in the comments section below. Please share what you did with this recipe. We are always looking for more and better ways to make homemade food. Other cooks love your ideas!
Recent Posts:
Recipe adapted from Allrecipes.com