Winter Soups Stews and Chili warm the soul and nourish your body. Keep your family cozy in the cold winter months. Here are 10 of our favorites.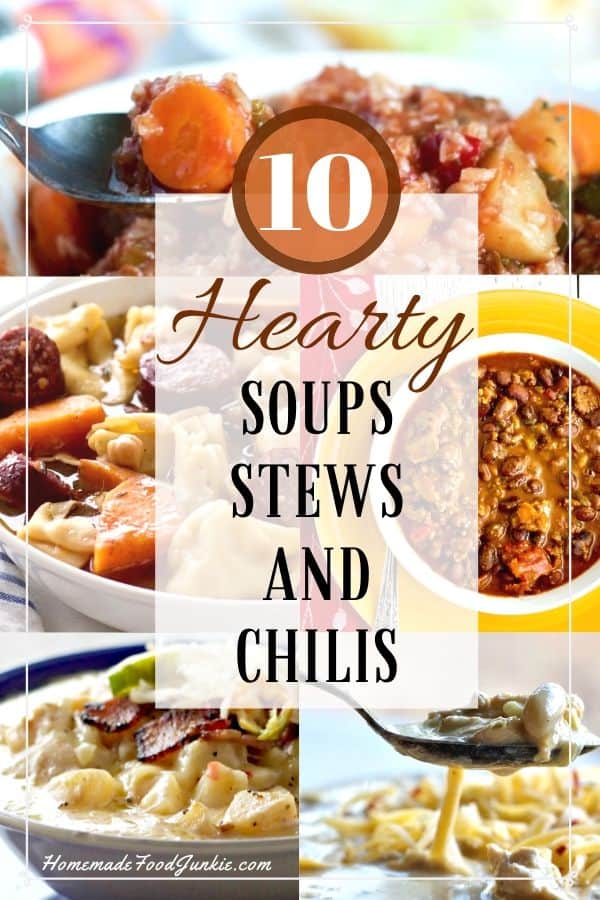 As the weather cools down there is no better time to sit down with a warm bowl of soup, some stew or a hearty chili.
Here are 10 of our favorite hearty soup recipes. Instant pot soups, crockpot soups or stove top. We know you'll find some new and interesting ideas to add to your own soup menu.
Winter Soup Collection:
One of the very best things about soups is they often use up leftovers. Most of these easy soups use pantry items and leftovers.
Comfort food soup recipes are perfect for cold days. You'll find potato soup, beef stews, tortellini soup and lots of other great choices.
Your family will love eating these budget stretching cozy soups, stews and chili.
Winter Soups, Stews And Chili
Ten of our heartiest soups, stews and chili to keep your family warm this winter. You'll find Potato soup, six gun chili, lentil soup, tortellini soup and even more great soups Ideas your family will Love! Check them out!
LOOKING for even MORE delicious SOUPS? Check out our Entire soup section. Soups are one of our favorite things to make. I'm sure you'll find many soups that your family will enjoy.
We'd LOVE to know which of these soups are your favorite. Please rate the recipes and comment for other readers in the comments below the posts when you make these recipes.
And remember we are always here for you.
If you need our help or just want to give us personal feedback we'd love it. have a great day and enjoy your soup.