Cauliflower Pizza Crust is a fantastic option for anyone looking for a gluten free, lower carb, light and flavor packed pizza crust. Making pizza with a cauliflower crust is very easy and you can seasoning it to elevate and enhance your choice of toppings for an extra satisfying pizza pie.
Cauliflower has become a staple replacement for breads, rice, pasta and more. It's a very versatile vegetable with a great texture for baking, as well as a mild flavor profile that compliments a variety of dishes.
In this post we are showing you our favorite way to create the best cauliflower pizza crust. We encourage you to not only use this as a way to learn the crust recipe, but to use it as inspiration for your own pizza creations and topping selections.
Are Cauliflower Pizza Crusts healthy?
Pizza with a cauliflower crust will be lower in carbohydrates and higher in protein and fiber than most traditional bread based crusts. However, they do tend to have a higher fat content given how they are prepared.
Overall, the health factor for you pizza will be largely affected by your choice of toppings and portions. tomato based sauces can be high in sugar, the amount of cheese can increase the overall fat count, and even which choice of meats you use. To make a healthier pizza, it's best to look overall at your pizza and build it to fit your nutrition goals.
Does pizza with a Cauliflower Crust have carbs?
Cauliflower is a vegetable that ranks pretty well on the carbohydrate levels and many people love it as a replacement for breads, pastas, rice and more; cauliflower is not carb free however. The carb content will of course depend on the size of crust you are making, the recipe that you use, as well as the portion sizes of slices you are enjoying.
For our pizza with a cauliflower crust recipe that makes 8 servings, the total carb count comes out to roughly 2 grams of carbs per serving. This number will also change depending on your choice of toppings and the sauce you use, so take care to consider everything when building your pizza pie.
Is Cauliflower Pizza good for diabetics and weight loss?
Pizza with a cauliflower crust is lower in carbs, lower in sugar, and gluten free making it a great choice for diabetics as it won't spike insulin levels like a traditional bread crust. You do need to be cautious in your choice of sauce and toppings as these can contain a lot of sugar and carbs depending what you use. If you are looking for a sugar free sauce try our Homemade Pizza Sauce Recipe. It is full of flavor and does not use any sugar at all.
Making pizza with a cauliflower crust can be an occasional meal for those seeking to lose weight, but the same basic principle applies as above. Portion size, as well as sauce and topping selection all play an important role in keeping your pizza on the healthier side.
The pizza with a cauliflower crust is 51 calories per serving when you look at the crust alone. The crust is gluten-free, low carb, low sodium and low sugar…. the toppings and pizza sauce can be whatever you like. Please adjust them to suit your dietary needs and remember the toppings will greatly affect the nutrition of your pizza!
Cauliflower Pizza toppings
Traditional pizza toppings can be used to build your cauliflower crust pizza, but if you are looking for healthier options to pair with your low carb crust, here are some ideas for healthy toppings for cauliflower pizza crust.
Fresh greens like kale, spinach and arugula
Peppers, mushrooms, olives, and onions
Low fat cheeses like mozzarella and parmesan
Artichoke hearts or asparagus
Grilled chicken
Turkey pepperoni
What is the difference between keto pizza crust and a cauliflower crust?
Cauliflower crusts are made from riced cauliflower, mozzarella and parmesan cheese, seasonings, and an egg. They provide a flavorful low carb option for your pizza pies. Keto pizza crusts are made from similar ingredients with the exception being the use of almond flour and cream cheese for a higher fat content. Keto is all about high fats while cauliflower crusts focus on low carb and lower fat all around.
Making Pizza with a Cauliflower Crust
This recipe is to make your own pizza crust from cauliflower. It's easy to find where to buy cauliflower pizza crust, but they will never outshine a homemade crust. We recommend using high quality pizza tools to make your pizza creating experience easy and successful. A pizza cutter and pizza stone will definitely be worth the investment.
This is only a serving suggestion for toppings and pizza sauce
One recipe of the pizza crust (see printable recipe below)
1 Cup of homemade pizza sauce
1 Cup of sliced and diced fresh pineapple
1/2 onion diced
1 can olives chopped
1 sweet or hot red pepper cut into long strips
1 lb of shredded mozzarella cheese
1 to 2 cups chopped, fully cooked ham.
How to assemble your pizza
Make your pizza sauce and let it simmer on the stove on lowest setting, stirring occasionally
Make the cauliflower crust (recipe below)
While the crust is baking prepare your toppings
When the crust is baked remove from oven and spread the pizza sauce over it.
sprinkle the onion and ham over the pizza sauce
spread the mozzarella cheese liberally over the ham and onion(to taste)
spread the olives and pineapple over the cheese
Top with the pepper strips
Broil on low setting until the cheese melts and begins to brown slightly.
Remove from oven and serve
Your Printable Recipe Card:
Yield:

8 servings
Pizza with a Cauliflower Crust
Pizza with a cauliflower crust. This is an amazing recipe! A pizza crust made of cauliflower? You bet. Lovely Italian taste and aroma. Very delicious!
Ingredients
1 Cup cooked, riced cauliflower
2 egg whites
1 Cup mozzarella cheese
1 tsp. oregano
1 tsp. minced garlic
1/4 Cup parmesan cheese
Instructions
Chop cauliflower into small bite size pieces. Load them into your food processor and process until the cauliflower is rice sized
Place the riced cauliflower into in a microwave safe dish and microwave 7-8 minutes until tender
Preheat your oven to 450 degrees F
Oil a pizza pan, pizza stone or cookie sheet. Cut a sheet of liberally oiled parchment paper to fit
In a medium bowl, combine the cauliflower, egg whites, mozzarella, oregano and garlic
Press evenly and firmly onto the oiled parchment
Sprinkle the crust with parmesan cheese
Bake at 450 degrees for 12 minutes. Watch to make sure it doesn't burn, but it should slightly brown
Remove the crust from the oven. Add your sauce, then cheese, and finally your toppings
Place under a broiler on low for several minutes, just until the cheese is melted. Watch it carefully or it will burn. If you have only a Hi setting on your broiler; keep the door open to give the pizza more time to bake the top without burning
Nutrition Information
Yield
8
Serving Size
1
Amount Per Serving
Calories

64
Total Fat

4g
Saturated Fat

2g
Trans Fat

0g
Unsaturated Fat

1g
Cholesterol

14mg
Sodium

162mg
Carbohydrates

2g
Fiber

0g
Sugar

0g
Protein

5g
If you are looking for more delicious pizza recipes
We have some more delicious pizza related recipes including our easy football pizza appetizer which provides a wonderful pull apart option for your next party. We also have a wonderful homemade flatbread pizza, and Mediterranean naan pizzas.
You can click on any of the pictures below to explore these scrumptious recipes too
Follow Us:
We enjoy meeting you on our social networks. Follow us on Facebook, Pinterest, Instagram . Tag us with your pictures of our recipes and comment on how it went for you. We would love to see what you do with them.
We often like, comment and share your posts of our recipes on our daily Instagram stories.
Ask questions and rate the recipe in the comments section below. Please share what you did with this recipe. We are always looking for more and better ways to make homemade food. Other cooks love your ideas!
Recent Posts: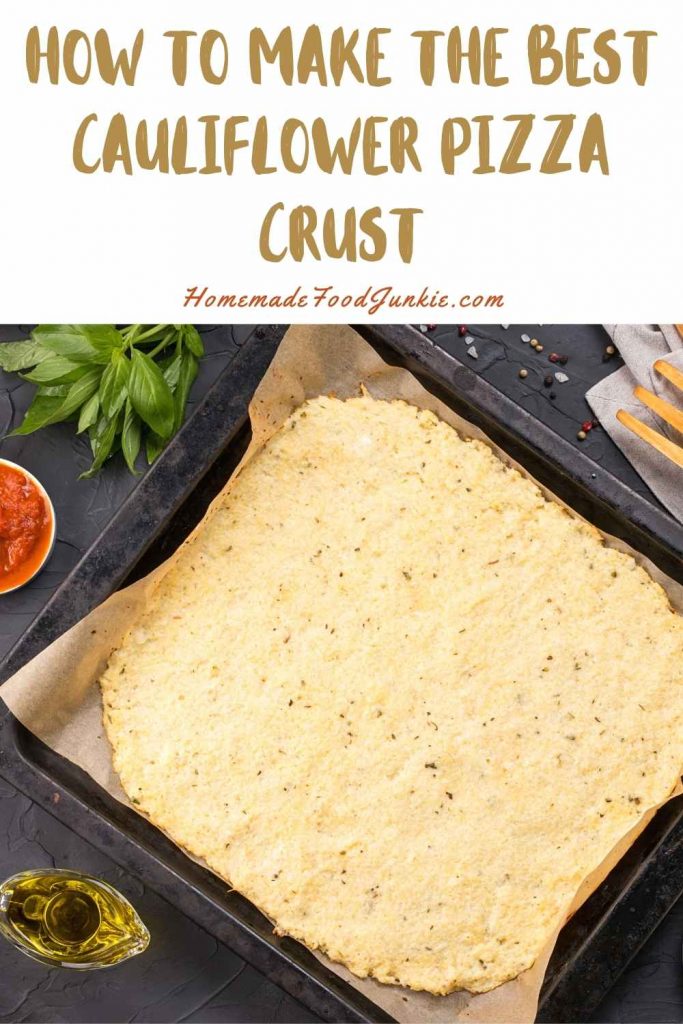 Recipe source: http://dailydishrecipes.com