Wow. This homemade pizza sauce is so Flavorful and easy! Whip up a pizza crust (try this one!), add your favorite toppings and dinner is served. Or maybe you need it for something else. This sauce makes a great base for marinara sauce, minestrone soup and plenty of other excellent recipes.
I picked up some Naan bread and made very easy, 10 minute pizzas not too long ago. But of course I forgot to buy the pizza sauce! So I whipped up this 'all in a minute' homemade pizza sauce and made some very tasty single serving homemade pizzas on Indian Naan bread for dinner.
When we make pizza in the summer, It's usually garden fresh tomatoes and peppers, onion and garlic. We add some cheese and pepperoni and a delicious meal is on the way! I made this crust in the picture below with our garden cauliflower. Yummy! And perfect with this sauce!
Try this easy sauce the next time you reach into the cupboard and can't find your store bought pizza sauce. This is so easy I don't even stock pizza sauce anymore. I've made several pizzas this way now. This sauce tasted delicious on all of them. Have some homemade Marinara sauce handy? That would make a great base for this recipe. You might need a little tomato paste for thickener, though.
The pizza above was made Greek style! Very tasty! This recipe will easily coat a 15 inch pizza with about 2 Cups leftover.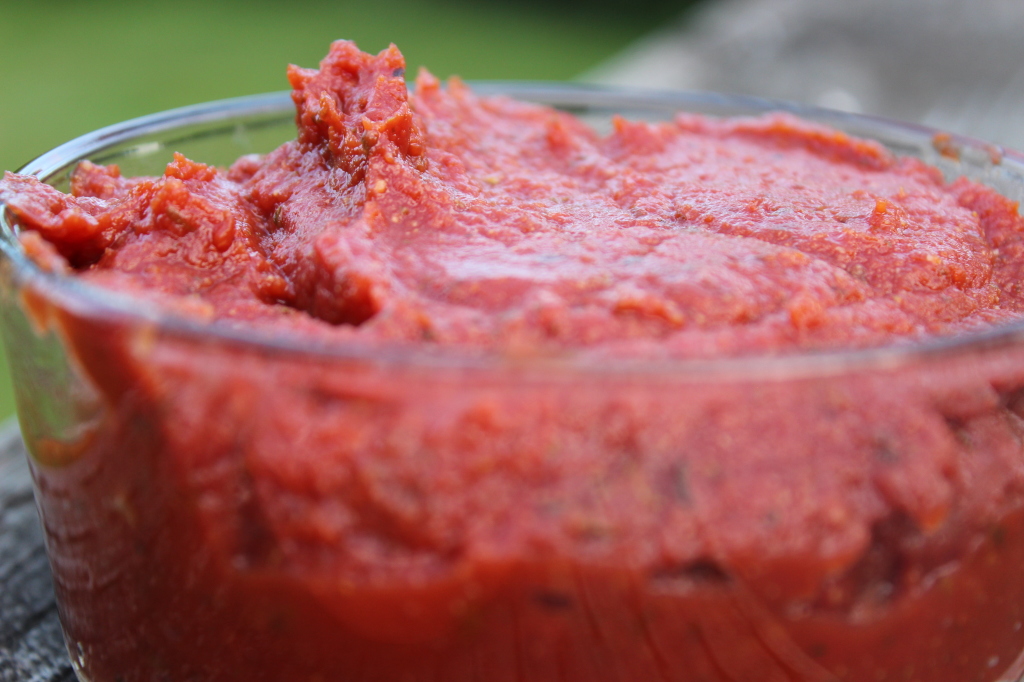 Ingredients
2 14 oz. can organic italian style tomato sauce
1 6 oz. can organic tomato paste
2 Tablespoons italian seasonings
1 Tablespoon Johnny's Garlic spread dry mix
Instructions
Put all ingredients into a medium sized pot on low temperature on your stove.
Stir thoroughly and let simmer 15 minutes or until pizza crust is baked.
Spread over the crust and add desired toppings
Bake pizza as directed