This delicious Southwest Grilled Cheese Sandwich is a flavorful hot sandwich that delivers a smokey flavor profile with a bit spice.
Use your favorite artisan bread or make our homemade French bread. Made with creamy avocado, a rich homemade southwest sauce, peppers and bacon melted together with your favorite melting cheese and finished with lettuce and tomato for a hearty melt.
This Southwest Grilled Cheese Sandwich is always a favorite in our family. It stands alone as a full meal, or can be served with tasty sides like chips, potato salads, or even a classic tomato soup.
If hot sandwiches are your thing, be sure to check out our recipe for The Reuben. This is another classic that has stood the test of time and is always a winner.
Watch our tutorial for how to make this ultimate grilled cheese sandwich
What do you put on a Gourmet Grilled Cheese Sandwich?
Traditional grilled cheese sandwiches are simple and honest; soft sandwich bread buttered and toasted with your favorite melting cheese. But how can we make a truly gourmet grilled cheese? Fill it up with delicious ingredients that add texture and flavor, here are some of our favorite ideas.
Add deli meats for a salty/smoky flavor
Use a combination of multiple cheeses like gouda, havarti, and gruyere
Slather with your favorite sauces for a depth of flavor
Toast with fresh veggies like lettuces, tomatoes, avocado, even artichoke hearts
Use high end artisan breads like sourdough, fresh French bread, or a hearty brioche
Play on meals and traditional sandwiches like 'French Onion Soup' 'Jalapeno Popper' and 'BBQ Chicken with Pineapple'
What is the secret to the perfect Grilled Cheese Sandwich?
There are a few things you can do that will easily and absolutely transform your melted sandwich. Here are a few tips for how to make the best grilled cheese sandwich.
Use fresh, soft bread. The grilling is what transforms the bread, and bread with a good amount of moisture will toast to crispy perfection.
Use fresh, softened butter or even a good quality mayonnaise. A good quality butter will have higher fat content which will grill better. Using soft butter will prevent tearing the bread and will spread evenly for more crispy crunchiness. Mayo is suggested because it has a higher smoke point than butter.
Indulge in a high quality cheese. To attain that gooey, melty goodness that we all love you want to use a cheese like gouda, gruyere, or havarti. These can be mixed with your favorite cheddar.
Use cheese slices rather than grated. Sliced cheese cover the bread more evenly and prevent spillage. Make sure they are even and thin so that the cheese melts evenly.
Utilize sandwich, or grill, presses. Presses that are made specially for grilling will have a handle and slats that allow for air flow. A press will give you a perfectly toasted sandwich with no undercooked or overcooked spots.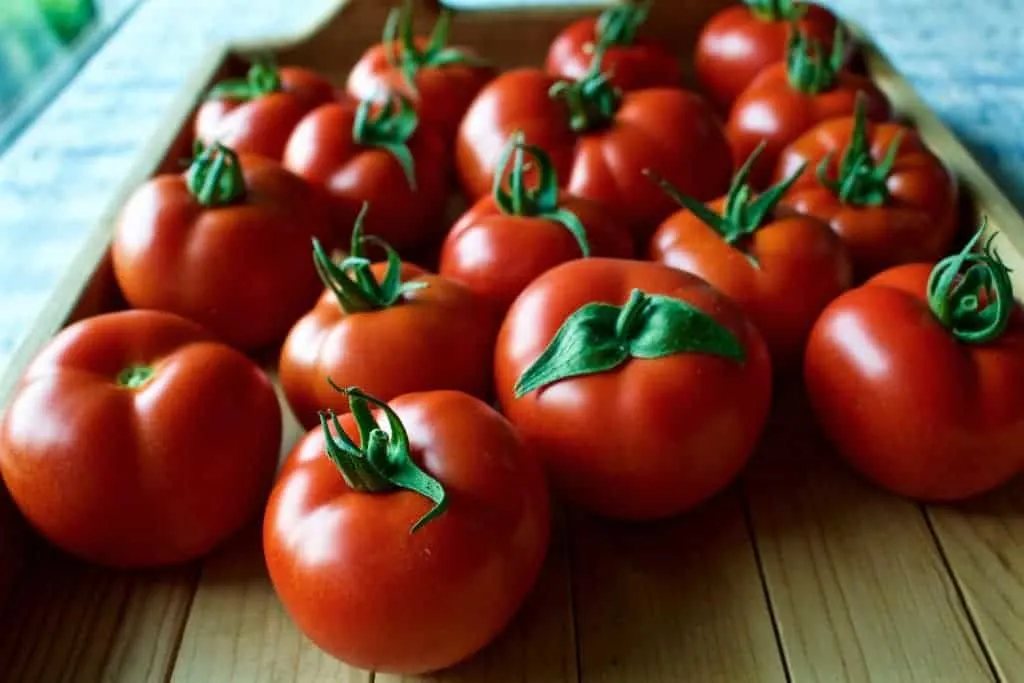 What do you serve with a Sandwich Melt?
Hot sandwiches are insanely popular and well loved. My panini maker and indoor grill is always in use when the grandkids come to lunch. Grilled sandwiches like this are hearty enough to be enjoyed on their own, but are always better when served with soups, sides or salads. Here are some ideas for ways you can make this sandwich a full meal with a variety of delicious foods.
Chips and fries are always a popular option
Creamed soups like tomato, french onion, and chowder are always winners
Fresh green salads for a light side
Cold pasta salads like tortellini, potato, and pesto
Grilled veggies
How to make a Southwest Grilled Cheese Sandwich
Bacon, avocado, peppers, and smoked cheese all melted in a homemade mayo, adobo and salsa. Toasted in a fresh artisan bread for a decadent meal.
For a smaller appetites, cut the sandwich in half and make two servings. This a very filling, messy sandwich.
There is no sandwich better than homemade once you figure out how to source the best ingredients.
For those of you who don't garden try to find your local farmers market or A local CSA to get that wonderful fresh vine ripe flavor of your vegetables and fruits. Investing in your local agricultural community is always money well spent and you will experience the difference in your meals.
Make your own breads for the very freshest and highest quality. Search our blog for great homemade bread recipes like Irish oat bread, learn the world of Sourdough, and French bread and even rolls like our homemade slider rolls.
Making your own sauces goes a long way in delivering the best flavor, as well as helping to cut out unnecessary added fillers and chemicals.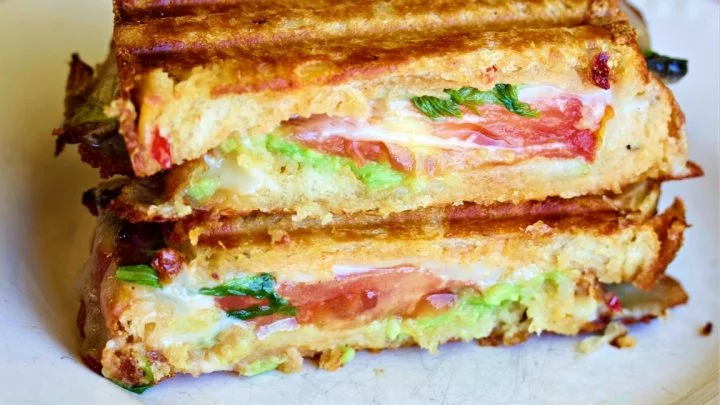 Yield:

1 grilled cheese Sandwich
Southwest Grilled Cheese Sandwich
Delicious warm, and melty Southwest Grilled cheese sandwich is a flavorful combination of your favorite artisan bread filled with healthy avocados, a delicious homemade Southwest sauce, peppers and bacon melted together with your favorite smoked cheese. Make it zesty, make it mild. Either way the enjoyment factor multiplies with each of these tasty additions.
Ingredients
1/4 mashed avocado
1 slice cheese
1 slice tomato
1/2 leaf lettuce
1 Tablespoon butter
1 slice cooked bacon
2 slices bread (Jalapeño cheese bread or other artisan bread)
1/2 Teaspoon Adobo
2 Tablespoons Salsa
2 Tablespoons Mayonnaise
Instructions
Prep:
Cook bacon to your desired doneness. Set aside.
Whisk together salsa, mayonnaise and adobo. Set aside
Mash avocado. Set aside.
Heat panini grill or sandwich maker to proper heat. OR set a skillet on medium high heat.
Homemade Southwestern Salsa Sauce:
In a small bowl combine the Salsa (any pace type salsa will work), Mayonnaise and Adobo sauce.
Whisk together and set aside. Use as a sandwich spread for this recipe or any Mexican flavored sandwich or dressing.
Assemble Sandwich:
Butter one side of each slice of bread
Flip the bread over.
spread both slices with the salsa sauce
spread avocado over one bread slice
add cheese
add the bacon
lay tomato slice over the cheese
lettuce on top
Put the top slice of bread over the lettuce.
Grill until the sandwich bread is golden brown and the cheese is melted.
Notes
To make this sandwich on a hot skillet.
Use medium high heat.
Lay the sandwich on the skillet.
Turn the sandwich with a spatula once the bread is golden brown on the bottom.
Flip the sandwich over and continue to cook until done.
Nutrition Information
Yield
2
Serving Size
1/2 sandwich
Amount Per Serving
Calories

360
Total Fat

28g
Saturated Fat

9g
Trans Fat

0g
Unsaturated Fat

17g
Cholesterol

41mg
Sodium

602mg
Carbohydrates

20g
Fiber

3g
Sugar

3g
Protein

9g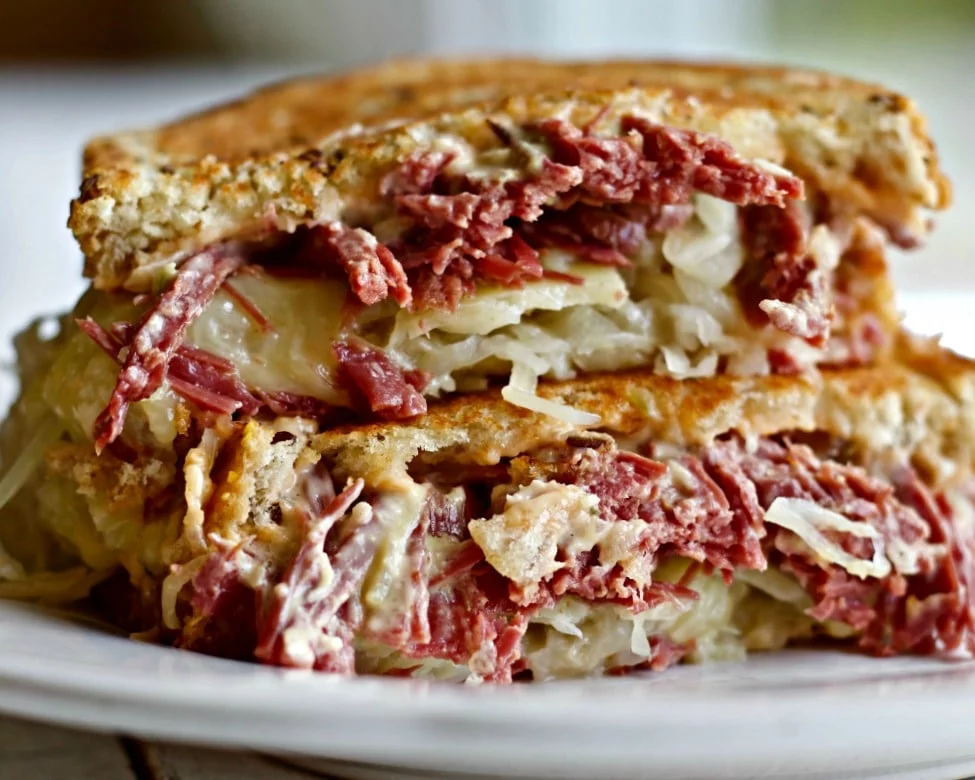 Follow Us:
We enjoy meeting you on our social networks. Follow us on Facebook, Pinterest, Instagram . Tag us with your pictures of our recipes and comment on how it went for you. We would love to see what you do with them.
We often like, comment and share your posts of our recipes on our daily Instagram stories.
Ask questions and rate the recipe in the comments section below. Please share what you did with this recipe. We are always looking for more and better ways to make homemade food. Other cooks love your ideas!
Recent Posts: