The virgin tequila sunset has satisfying, refreshing flavors and beautifully layered tropical colors. This is a perfect summer drink. This sparkling non-alcoholic alternative to the classic Tequila Sunrise combines orange juice, lemon-lime seltzer, and a touch of grenadine syrup for an irresistible tropical drink.
The virgin Tequila Sunset is reminiscent of both the tequila sunrise and Tequila Sunset cocktails without a drop of alcohol. Whether you're hosting a lively gathering or simply looking for a beverage that's satisfying and blissful, this mocktail hits all the notes. It's a perfect choice for your drinks list.
The Virgin Tequila Sunset delivers a scrumptious tropical drink. This a simple, three ingredient drink. You'll love the beautiful fusion of sweet and tangy flavors with invigorating bubbles. Let them dance on your tongue and dream your tropical dreams.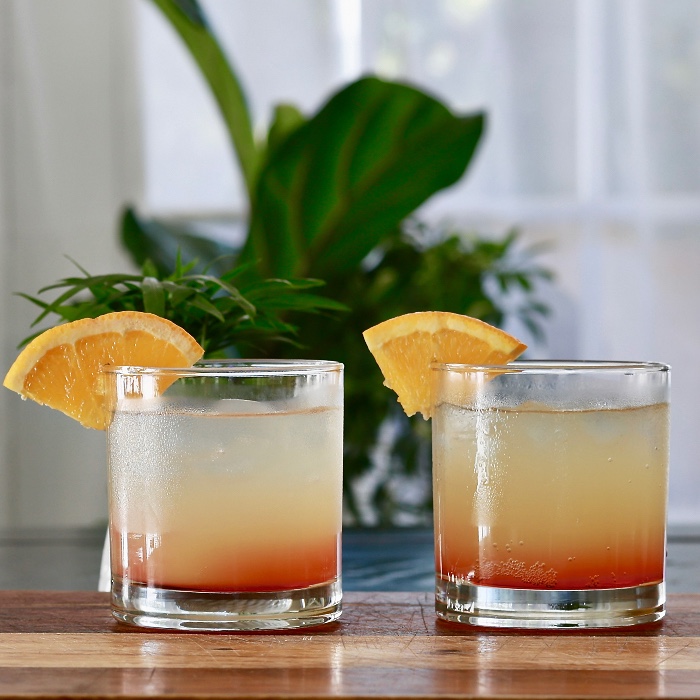 This mocktail works as a virgin drink option for either the tequila sunrise or the tequila sunset cocktails. Both cocktails have much in common so we are grouping them.
Tequila Sunrise Vs. Tequila Sunset:
So what is the difference between the classic tequila sunrise and the tequila sunset? As it turns out not much. Although the Tequila Sunrise and Tequila Sunset are two separate alcoholic drinks, they are often made with the same ingredients. The biggest difference is in the red layer, some people use different ingredients to mellow or deepen the color and bring down the grenadine sweetness for the tequila sunset version. Otherwise, it's all in the name. They are made the same way. SO…Do you see a sunrise or sunset? 🙂
Once layered, this drink is a good representation of a sunset (or sunrise) in the glass. The same recipe will serve as a substitute for either the sunrise or sunset cocktails.
How do you serve Tequila Sunrise? Or the Virgin Tequila Sunset?
Tequila Sunrise (or sunset) is a pretty cocktail that's perfect for brunch, parties, or any occasion where you want to impress your guests with a colorful, delicious drink with a tropical vibe. Serve immediately after you make it and enjoy the layered colors at their most vibrant. It's a wonderful sipping drink with lots of flavor.
The virgin tequila sunset would also be a great option for these same events. It's tasty, beautiful and sure to impress.
Virgin Tequila Sunset Recipe:
Our recipe today focuses on the virgin tequila sunset but you may also know it as the virgin tequila sunrise recipe. This beauty is a poured drink, made in layers for the lovely color gradients.
The virgin Tequila Sunset is a non-alcoholic drink alternative for both the tequila sunrise and sunset cocktails.
Sunset Mocktail Ingredients:
Tequila sunrise mocktail ingredients amounts can be adjusted to your taste.
These core ingredients are commonly used to create this delightful cocktail.
Orange juice
Lemon lime Selter
Grenadine syrup
Substitutions:
Let's look at some options if you want to make a virgin sunset but dont have all the ingredients at hand. Here are some ideas for substitutions:
Orange Juice: You can use other fruit juices such as pineapple juice, mango juice, or a blend of orange and pineapple juices. Each of these will add a tropical and sweet flavor to the mocktail.
Lemon-Lime Seltzer or Soda: Some people prefer less sweet options and choose the seltzer rather than the soda for this reason. You can also experiment with ginger ale, lemonade, plain lime soda, or even club soda for a milder bubbly.
Grenadine Syrup: Grenadine is pomegranate juice and sugar. It is very sweet which makes it perfect for the bottom layer of this drink, since it will sink to the bottom of the glass. if you want a sunrise mocktail without grenadine you can use other fruit syrups like raspberry or strawberry syrup.
How to Make This Layered Drink:
Note on the Layers: The reason the layering works is all about the sugar density in your three ingredients. For this reason if you're substituting ingredients you'll want to look at the sugar content. The ingredient with the most sugar will fall to the bottom layer. The others will float over it. Usually syrups will have the most sugar. but if you use zero calorie sugar substitutes…the layers may fail.
Putting this drink together is a breeze.
Fill your glass halfway with ice
Pour in the orange juice.
Gently Add in the seltzer
Pour the grenadine down the side of the glass. tip: Pour it over the back of a spoon.
As the grenadine settles it makes that characteristic stunning bottom layer.
Printable Virgin Sunset Recipe:
Here is your printable recipe card. We hope you enjoy this drink as much as we do. Mocktails like this one are so welcome when you want a refresher but not the booze. Enjoy!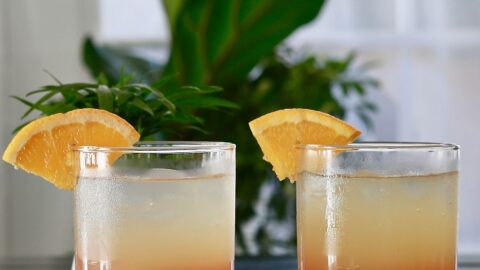 Yield:

2 drinks
Tequila Sunset Mocktail Recipe
This delicious virgin tequila sunset will also work as a virgin tequila sunrise. It's very simple to put together with gorgeous results.
Ingredients
1/4 Cup orange juice
1/8 Cup lemon lime seltzer or soda (to taste)
1/2 Tsp. Grenadine syrup (to taste)
ice
orange slice or sedge for garnish
Instructions
Set out two short whiskey glasses (10 to 12 oz.) OR collins glasses
Fill halfway with ice
Pour in the orange juice
Add the seltzer water
Pour the grenadine over the back of a spoon and down the side of the glass.
Serve with an orange wheel or wedge.
Notes
This drink can be put together easily to accomodate your tastes. If you like it sweeter use the soda rather than seltzer water.
If you prefer a larger layer of red at the bottom pour in a bit more grenadine. But remebmer it is sweet and will also impact the flavor of the drink. Enjoy!
Nutrition Information
Yield
2
Serving Size
1
Amount Per Serving
Calories

96
Total Fat

1g
Saturated Fat

0g
Trans Fat

0g
Unsaturated Fat

0g
Cholesterol

0mg
Sodium

6mg
Carbohydrates

24g
Fiber

0g
Sugar

22g
Protein

0g
More Delicious Mocktail Recipes And Non Alcoholic Drinks:
Looking for more tasty drinks that look like a classy cocktail and deliver outstanding, refreshing flavors? Here are some more non alcoholic drinks to try.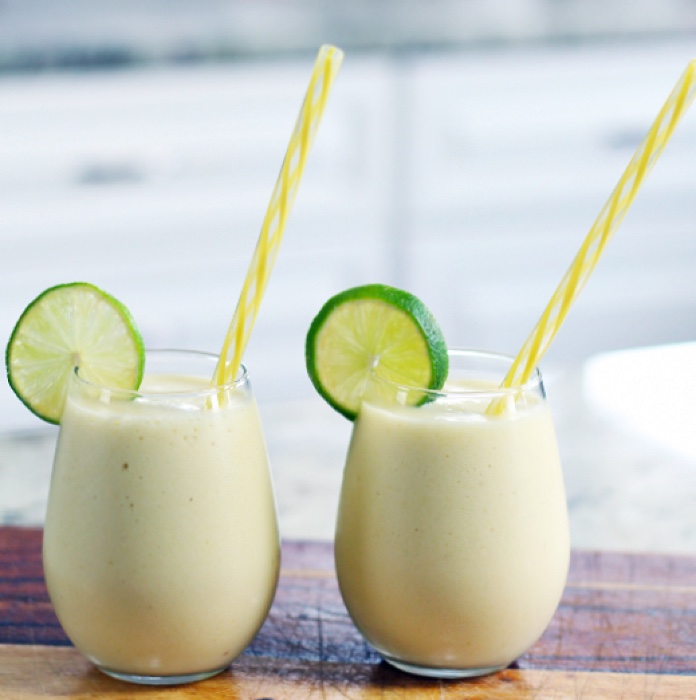 Cocktails You May Enjoy:
It's always nice to have some variety in your drink menu. Here are a few of our favorite alcoholic drinks. See our Complete Cocktail Section here.
Follow Us:
We enjoy meeting you on our social networks. Follow us on Facebook, Pinterest, Instagram . Tag us with your pictures of our recipes and comment on how it went for you. We would love to see what you do with them.
We often like, comment and share your posts of our recipes on our daily Instagram stories.
Ask questions and rate the recipe in the comments section below. Please share what you did with this recipe. We are always looking for more and better ways to make homemade food. Other cooks love your ideas!
Recent Posts: